Spa day has arrived: 4 luxury spas to relax in

 ⇒ Spa design isn't that easy. It should create a calm, relaxing ambiance harmoniously. Get to know four marvelous spas.

Spa day? Of course. When we go to a spa, never occurs to us the challenge that interior designers and architects went through. The exterior gives the interior the peace needed. So its design should be functional, aesthetic, and needs a working layout. Discover here four luxurious spas well designed that proportionate the perfect spa day.
#4 Zensa Spa
The Zenza Spa is located in the Studio City Macau, on the third floor of the Star Tower. It has an Old Hollywood vibe that enhances its glamorous aesthetic. This spa is decorated with neutral tones, gold accents, and wooden floors. What a spa day it would be here.
#3 La Mamounia spa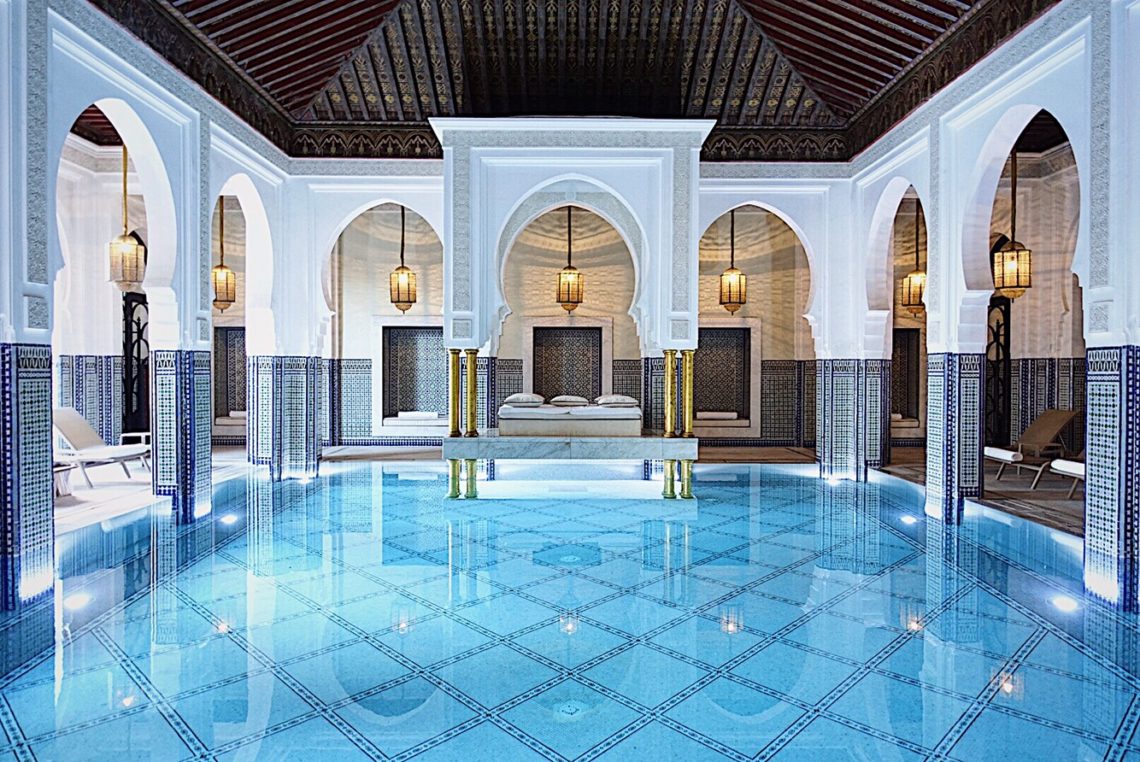 La Mamounia Spa is in Marrakech and it's one of the best spas in Morocco. The giant pool it's the big highlight of the facilities, apart from the remarkable patterned tiles and its typical architecture.
#2 Mandarin Oriental Spa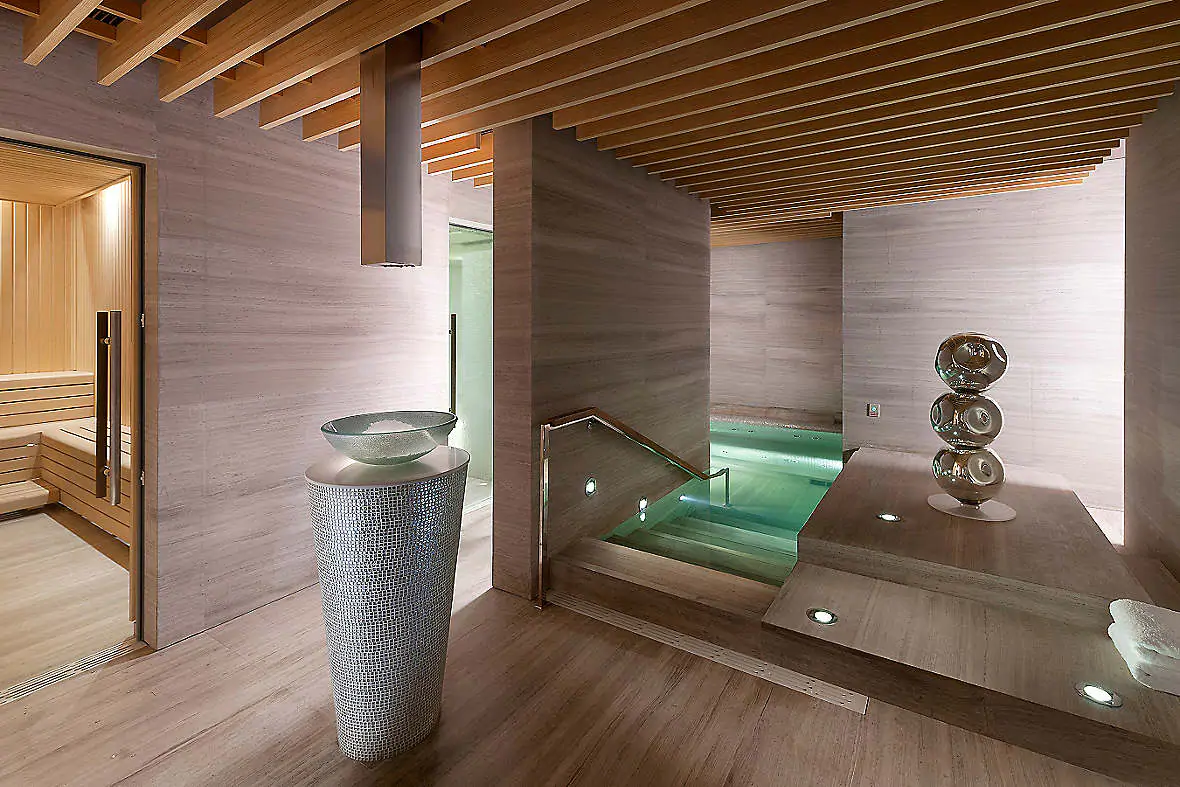 The Mandarin Oriental Spa is located in Guangzhou, China. It was considered in 2018 one of the most luxurious spas in the world. The Balinese decor gives a different yet modern aesthetic to the area.
#1 The Ritz Club Paris Spa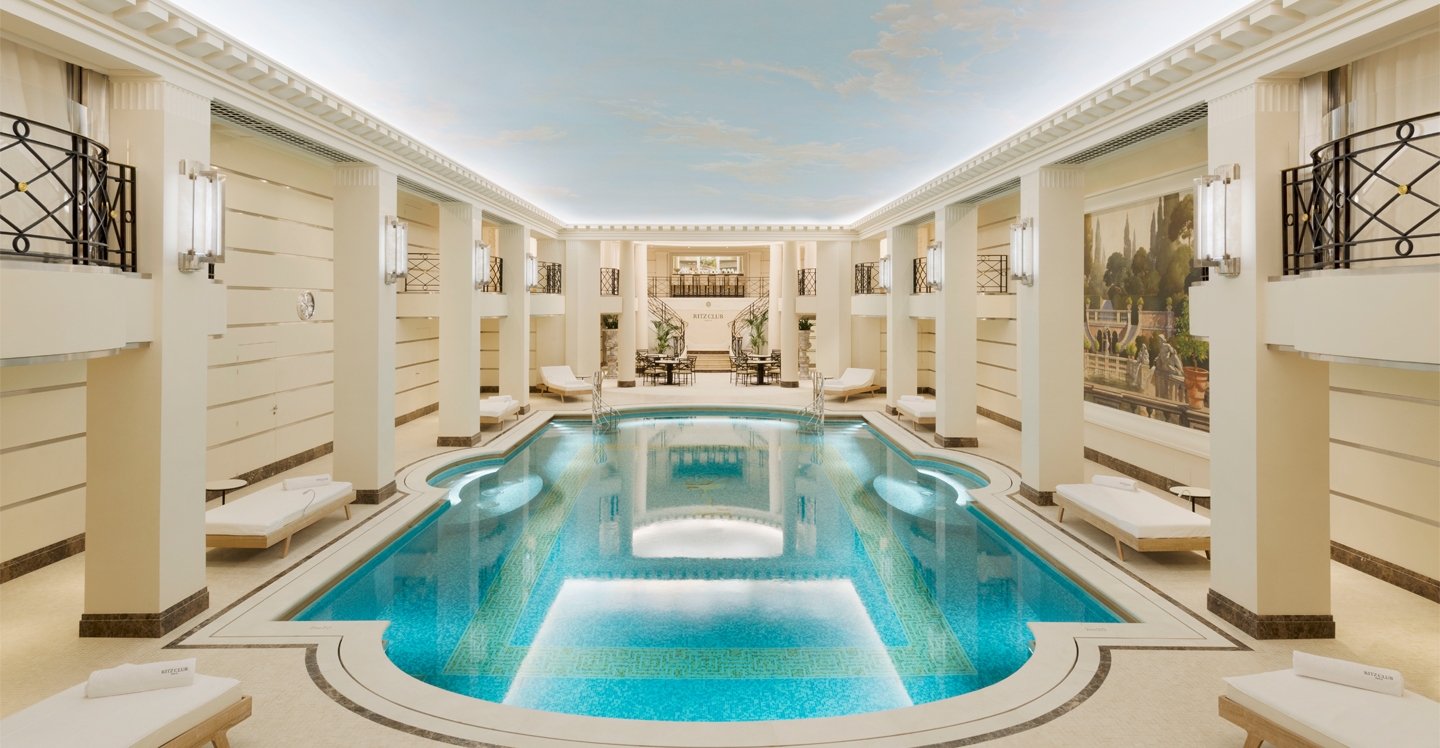 Imagine a spa day in this luxurious spa hotel. The Ritz Paris in Place Vendôme it's known for being the first official Chanel Spa. The neoclassic interior pool design creates a luxury and classy aesthetic. This spa offers Chanel exclusive skincare treatments, massages. The Ritz Paris even has the Coco Suite, for those who desire a full Chanel experience.
spa day
Luxxu's choice for a luxurious spa design
The McQueen Round Suspension by Luxxu is a perfect piece for a hotel spa. Golden accents brighten up neutral color schemes and create a glamorous ambiance. Its beautiful design is a representation of contemporary luxury. Each sheet is made of hammered brass with gold plated ending and a rhythmic luminosity of the Swarovski crystals. The perfect lighting for a soothing environment in a peaceful spa day.
spa day
⇒ See Also: Mirror designs that will glamour your house⇐
spa day
If you enjoyed this article about "Spa day has arrived: 4 luxurious spas to relax in", then make sure to check out our socials to find more interior design trends and ideas: Pinterest | Facebook | Instagram.
Sources: Forbes, The Venue Report.