Mirror designs that will glamour your house

⇒ A piece that serves multiple purposes such as style and function. Mirrors can be a beautiful decorative accent on a living room or the gem of a powder room. Discover 5 mirrors designs that will enhance your house decor.

Mirror, mirror on the wall…Where do you fit the best, after all? Mirror designs have a decorative purpose, however you can't live without one at home. The entryway, the living room, the bathroom, the bedroom, and even the dining room can benefit from the presence of a stylish mirror. Want to make a small space larger? Or a dark room lighter? Mirrors solve that easily. Get to know 5 modern mirror designs that will glamour your home.
Orbis Mirror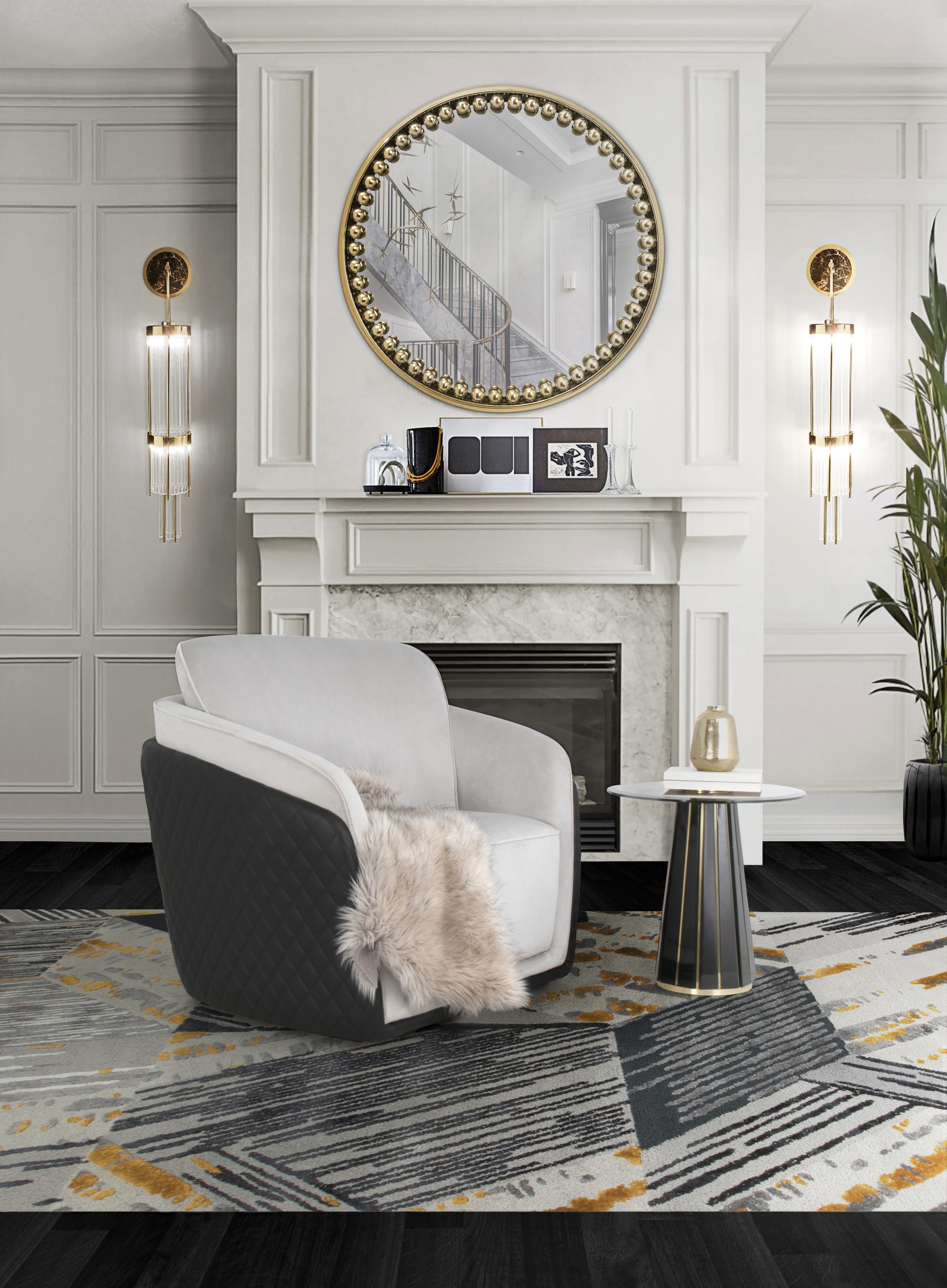 A mirror above a fireplace is a classic highlight. However, an impressive piece will create a higher impact. The Orbis Mirror by Luxxu is inspired by ancient times history and embraces the same simplicity of the golden era. The gold color enhances the luxurious details present in its design, adding to the living room an atmosphere of irresistible exposure and exclusivity. After all, gold accents always improve neutral or monochromatic color schemes.
The Crown Mirror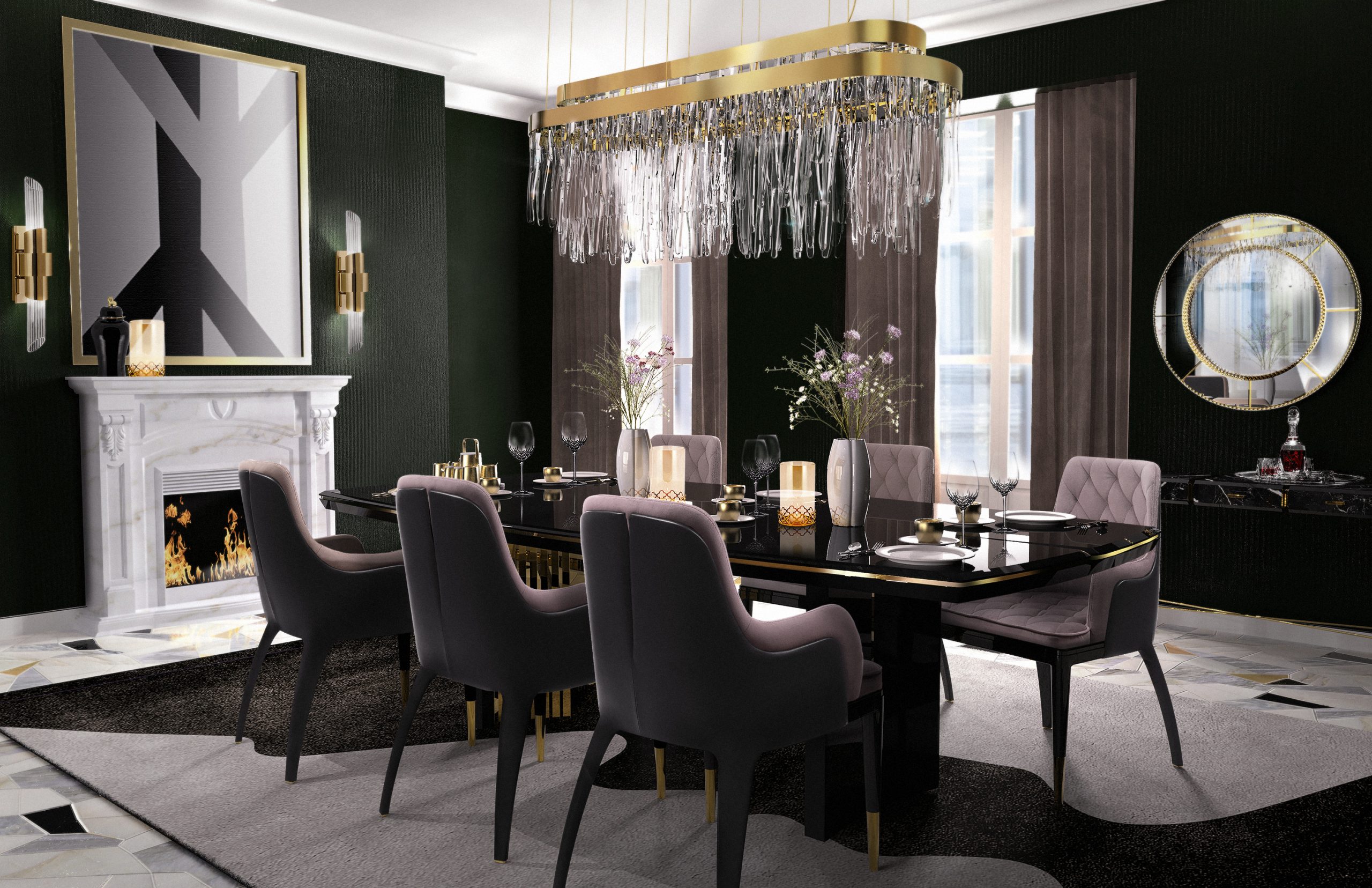 According to feng shui traditions, the dining room is an excellent area to place a mirror because it attracts more wealth and abundance. Furthermore, it's the most popular space for dramatic mirror designs, mainly if you have an exquisite chandelier. The Crown Mirror by Luxxu is a royal design that portrays a living tribute to beauty. It combines a smoked black mirror with gold plated brass.
Athos Mirror
A closet isn't complete without a big mirror. The Athos Mirror by Luxxu is a modern mirror beautifully crafted with a leather and brass frame. It represents the Greek mythology giant Athos. So, it's only natural that its design is powerful and despite its dimensions, is an elegant choice and steals all the attention.
Majestic XL Wall Light Mirror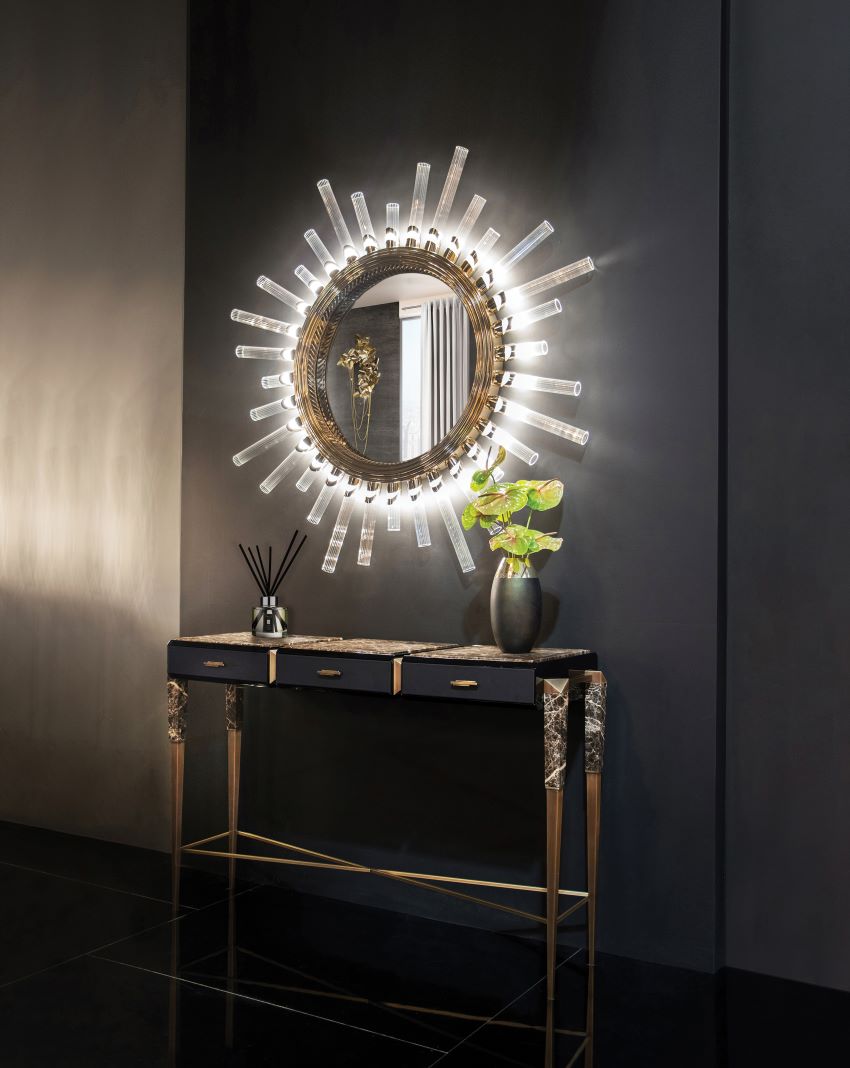 Entryways benefit from mirrors since it lightens the space and makes it larger. Take advantage of these features and make an impressive first impression with dramatic mirror design. The Majestic XL Wall Light Mirror by Luxxu is a stunning and desirable piece. The glow takes the form of a golden plated brass circle and each of its ribbed crystal glass cylinders evokes a petrifying effect in any setting.
Darian Black Mirror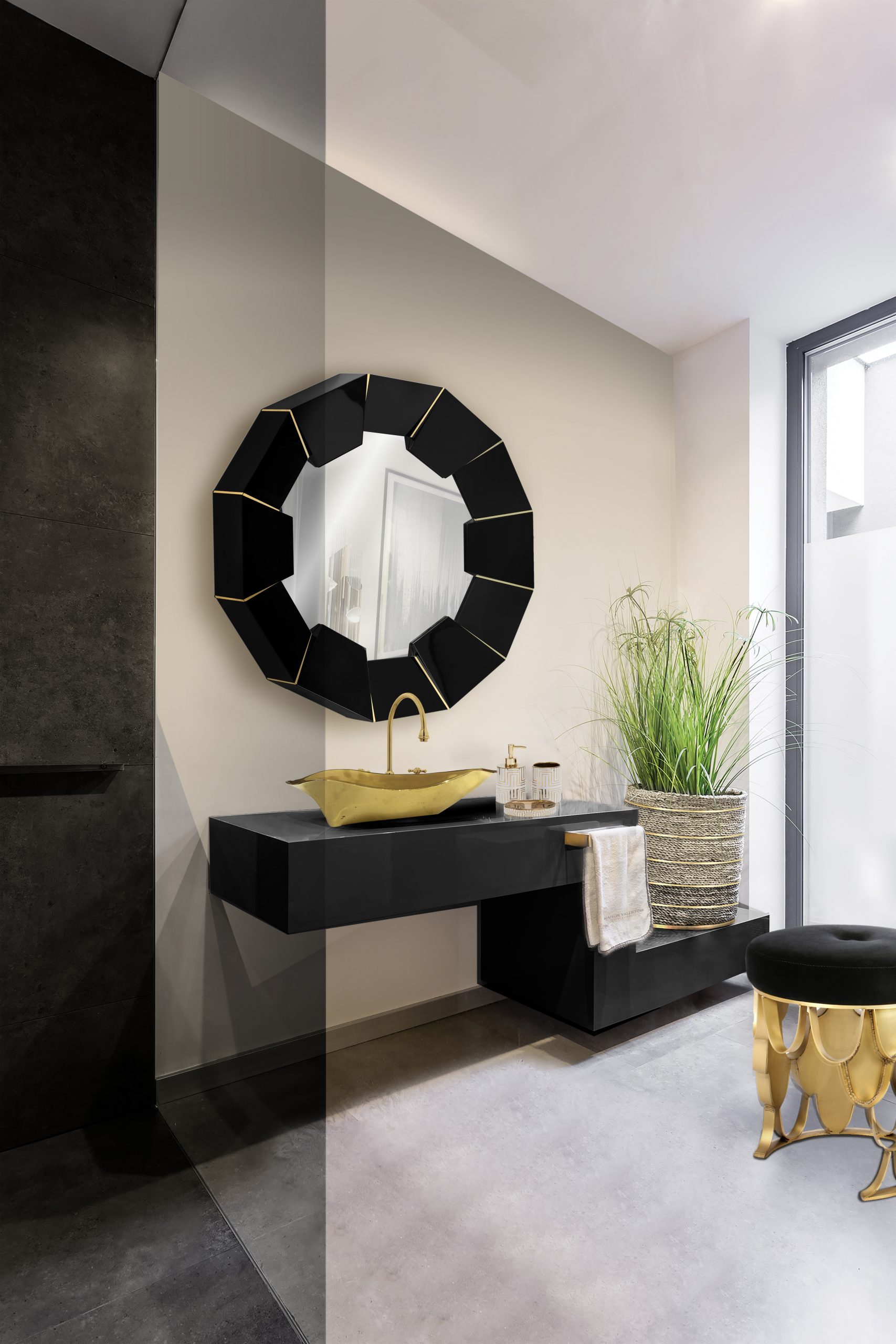 A bathroom requires a mirror, however a luxurious one expects a masterpiece. The Darian Black Mirror by Luxxu combines black lacquer and brass harmoniously, creating a simple yet unique luxury item. It has the functionality of a mirror and the splendor of an art piece.
mirror designs

⇒ See Also: Interior design ideas for the fall: Must have pieces ready to ship!⇐
mirror designs
If you enjoyed this article regarding Mirror Designs that will glamour your house, then make sure to check out our socials to find more interior design trends and ideas: Pinterest | Facebook | Instagram.