Kelly Behun's Gaudi-Inspired Outdoor Furniture is Stunning ⇒ Inspired by renowned artist Gaudí's vibrant and unique works, Kelly Behun created an unconventional outdoor furniture collection together with the online retailer The Invisible Collection.
⇒ Autumn Trends You Don't Want To Miss In 2020⇐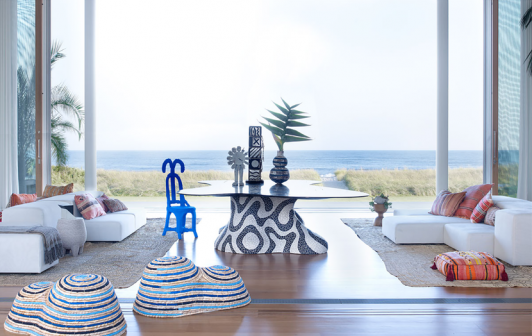 "We love the boldness and femininity of Kelly Behun's work; it is always emotional on some level," says Anna Zaoui, co-founder of The Invisible Collection. "She can pair cutting edge artworks with unexpected pieces of furniture and surprise you with every new project. She 'belongs' with The Invisible Collection."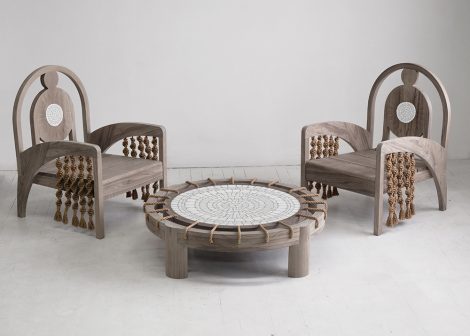 Ranging from mosaic-filled outdoor tables to bleached mahogany pieces, the collection showcases Kelly Behun's high-end, bespoke design style in an outdoor setting, something the designer felt was missing in the industry, as well the organic, rounded structures so present in Gaudí's architectural style.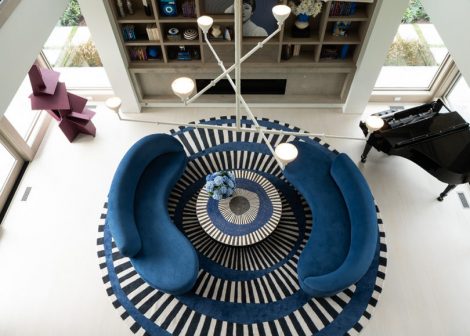 "Visiting Gaudí's iconic Parque Güell in Barcelona many years ago had a profound impact on me," explains the interior designer Kelly Behun. "I have been in thrall to mosaic as an art form ever since. Despite it being composed of bits of hard stone, there is a fluidity to the material that is compelling. It lends itself to customisation quite beautifully."

If you enjoyed this article about Kelly Behun, then make sure to check out our socials to find more interior design trends and ideas: