Zaha Hadid Architects Unveils Housing Project in Honduras ⇒ In Roatán, a Caribbean island in the coast of Honduras, Zaha Hadid Architects designed Roatán Próspera, a project with AKT II and Hilson Moran.
⇒ Take a Tour of Kendall Jenner's Home ⇐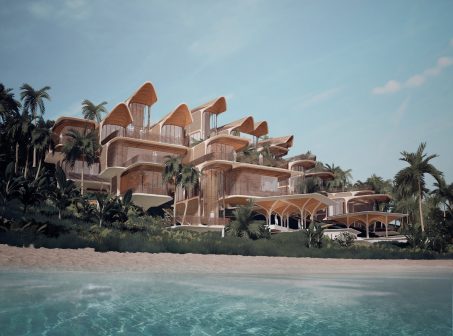 The residential project's main feature it's its curved roofs and balconies, which can be customised by residents via a digital platform which can be used to create different homes that can adapt to the surrounding nature, climate and environmental aspects, "Integrating local vernacular tradition of timber construction, climatic appropriateness and spatial experience with new digital design, engineering, and construction techniques".
Set to begin construction this year, the housing complex by Zaha Hadid Architects is composed of timber-framed houses with curved palapa roofs and large terraces. The timber is to be sourced from certified forests in Honduras to make the project more sustainable and environmentally friendly.
Another measure set to reduce environmental harm is to fabricate the houses off-site and then transport them through local networks, reducing carbon emissions and the risk of harming the wildlife on site. The residents will have access to the digital platform created by Zaha Hadid Architects Computational and Design Group so that they can alter the size, arrangement and furnishings of their home.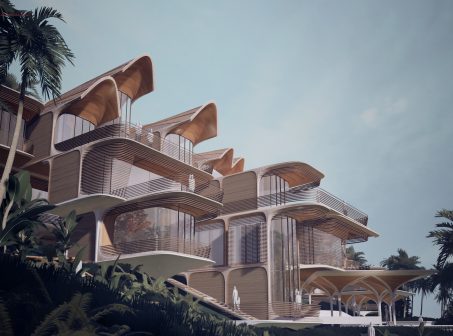 "The design prioritises sustainability and is integral to our vision for Roatán Próspera," added CEO of Honduras Próspera LLC Erick A Brimen. "The island of Roatán is already a renowned tourist destination. Roatán Próspera will strengthen and diversify the local economy while creating homes defined by their natural environment."

If you enjoyed this article about Zaha Hadid Architects, then make sure to check out our socials to find more interior design trends and ideas: