Autumn Trends You Don't Want To Miss In 2020 ⇒ This year's Autumn Trends are filled with versatile, timeless and natural designs that will help you take a break from the current world events. Get lost in these interior design trends!
⇒ Zaha Hadid Architects Unveils Housing Project in Honduras⇐

Biophilia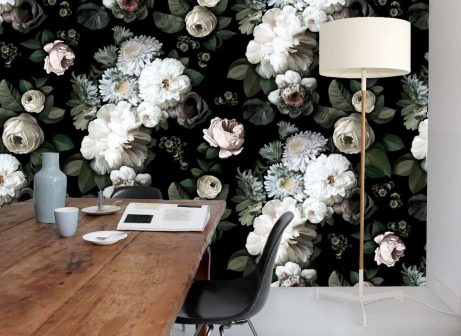 Natural environments are a must in times such as these, and Autumn Trends such as sustainability are getting increasingly popular over the years. Try to add accent pieces that translate this natural trend such as floral wallpapers, earthy color schemes and nature-inspired decor items!
Maximalism
A direct contradiction to minimalism and simplicity in living spaces, maximalist Autumn Trends feature extravagant designs and bold colors that exude happiness and vivacity. Give it a shot with a large mirror, such as LUXXU's McQueen Rectangular Wall Light Mirror which features stunning gold plated leaves and shining Swarovski crystals!
Plants
Bring the outdoors in! Plants have been trendy for quite some time, so it's only to be expected that they're included in this year's Autumn Trends! Go for live plants that don't need that much work, such as succulents, or if you're feeling adventures try a beautiful blooming plant!
Organic Shapes
From rounded sofas to uneven wooden tables, organic is the way to go and that applies for interior design as well. Pay attention to the materials you feature in your home and opt for rattan, stone and brass which are naturally sourced.

If you enjoyed this article about Autumn Trends, then make sure to check out our socials to find more interior design trends and ideas: