Home Office: How To Upgrade Your Workspace

⇒ Read more and discover how to level up your workspace decor.
.
Due to the coronavirus outbreak, for some working from home is the new normal. As such, upgrading your home office decor is a must in order to create an inspirational environment and consequently increase productivity. Below, you can find a series of interior design ideas that will be of great assistance in improvising your workspace decor-wise!
Cheerful color scheme
Bright colors can boost creativity and energy levels. Blue is the color known to increase productivity. Alex Papachristidis created a bright color scheme project named "Curated Color". This project was designed for a home office on New York City's Upper East Side. The room is decorated with warm shades of blue, even the steel desk, and gold elements.
High-quality Materials
Choose an office chair could be a complicated task. The Charla Office Chair by Luxxu combines the best features: an ergonomic shape that ensures a right posture and high-quality materials such as velvet, brass and lacquered wood. A timeless design with a modern twist, that will give a boundless elegance to your workspace.
A Statement desk is of the Utmost Importance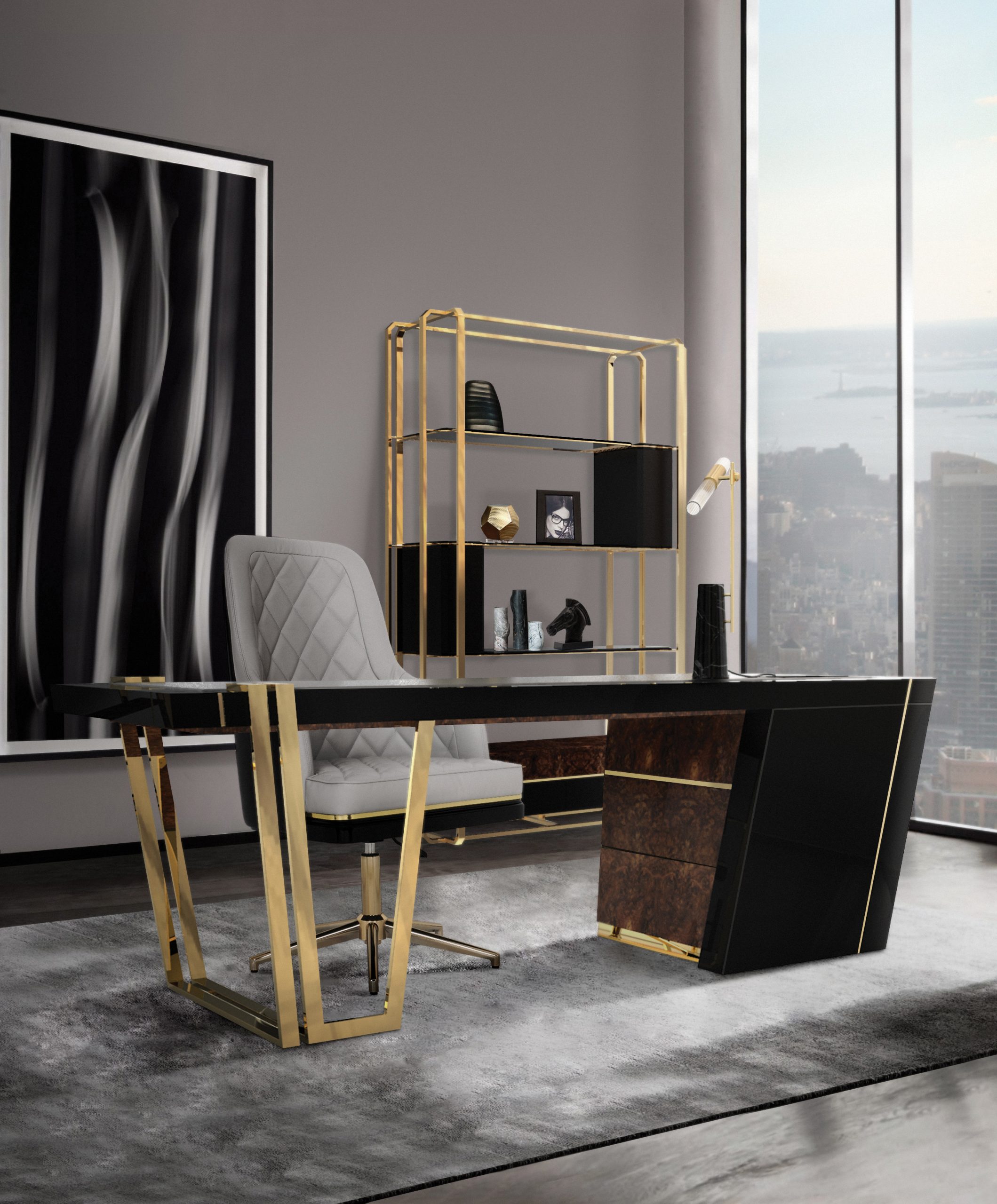 Desks are the main character of any home office. Inspired by Greek Mythology, Luxxu designed the Apotheosis Desk. A vigorous statement piece, equipped with a USB port, that adds luxury and sophistication to any décor.
Adorned Ceilings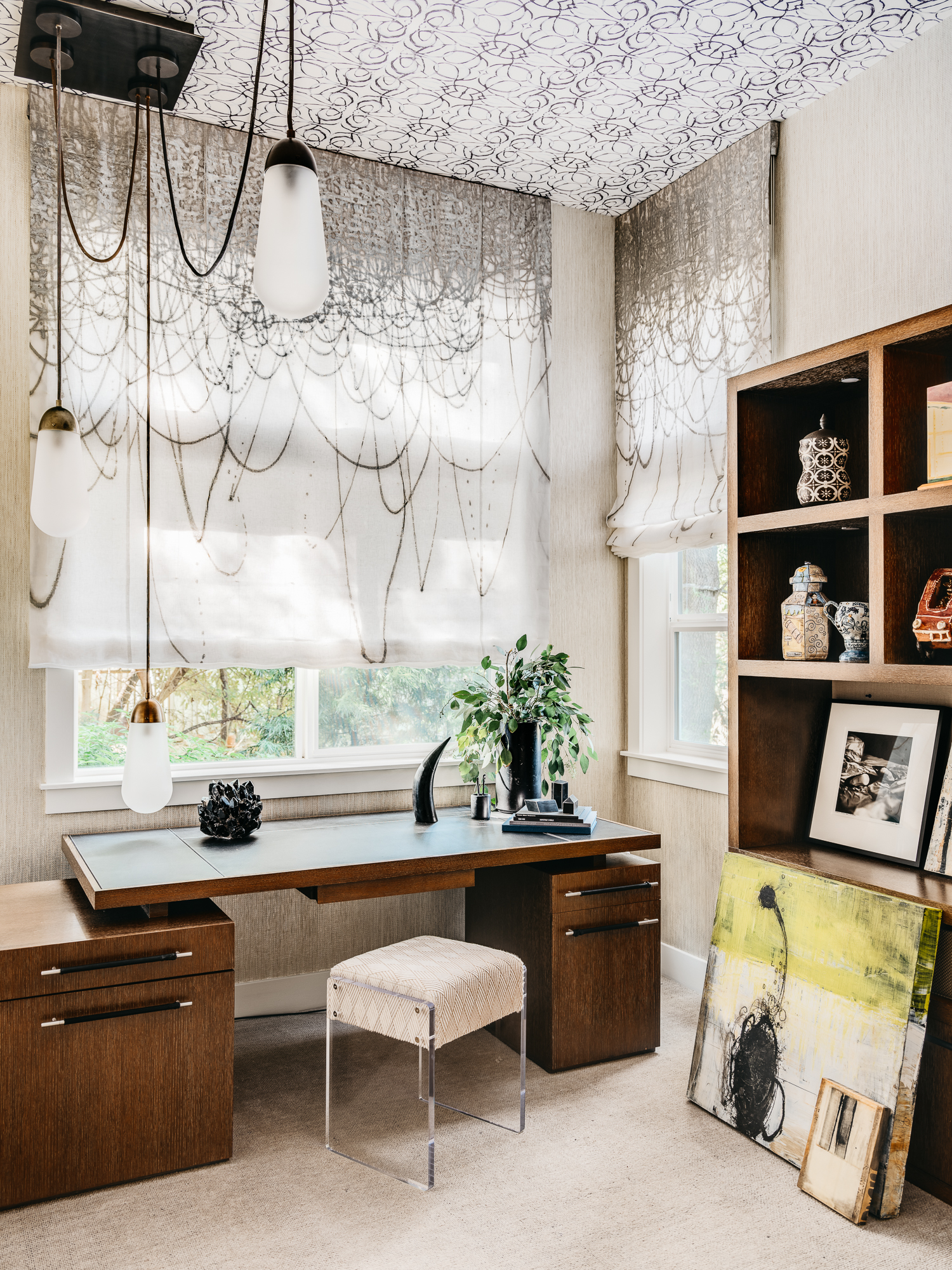 Ornamental details set up visual experiences. In the project "Living with art", the interior designer Holly A Kopman created a home office with a wallpapered ceiling, that immediately gave a different twist to the room.
Aesthetic Table Lamps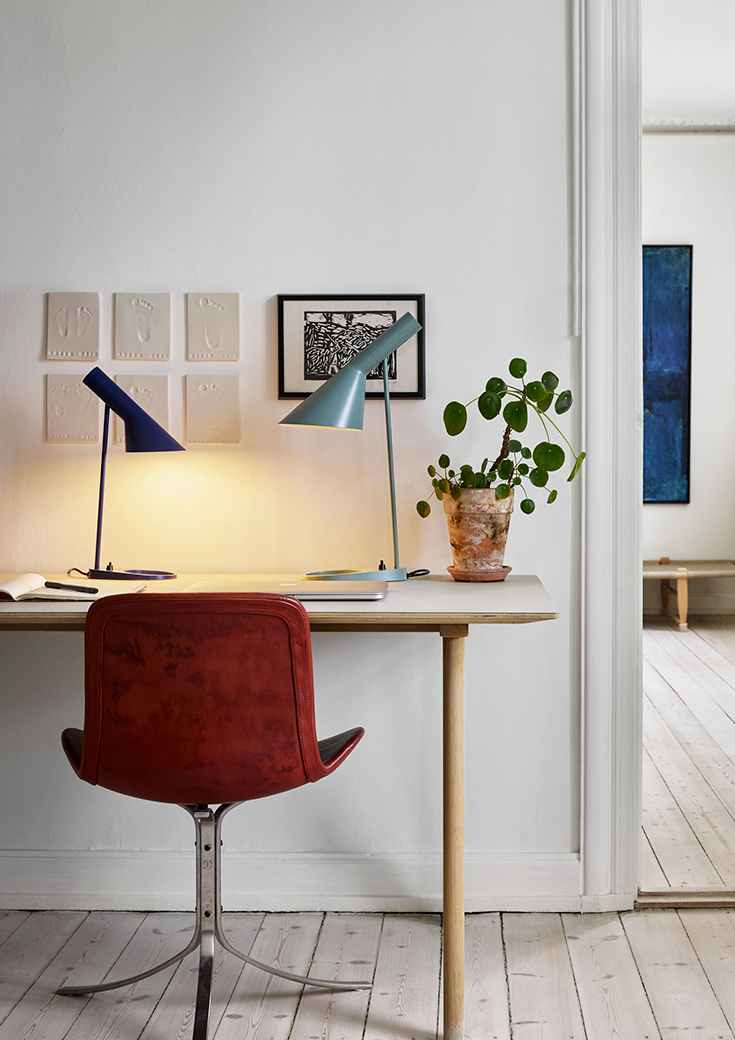 Introducing an aesthetic table lamp is a great way of adding a bit of brightness, personality, and visual appeal to your home office decor. Take, for example, the AJ Table Lamp. It was designed by Arne Jacobsen for the SAS Royal Hotel in Copenhagen, in 1957. Manufactured by Louis Poulsen, its straight lines and oblique and right angles grant a modern and timeless aesthetic to a workspace.
Patterned rugs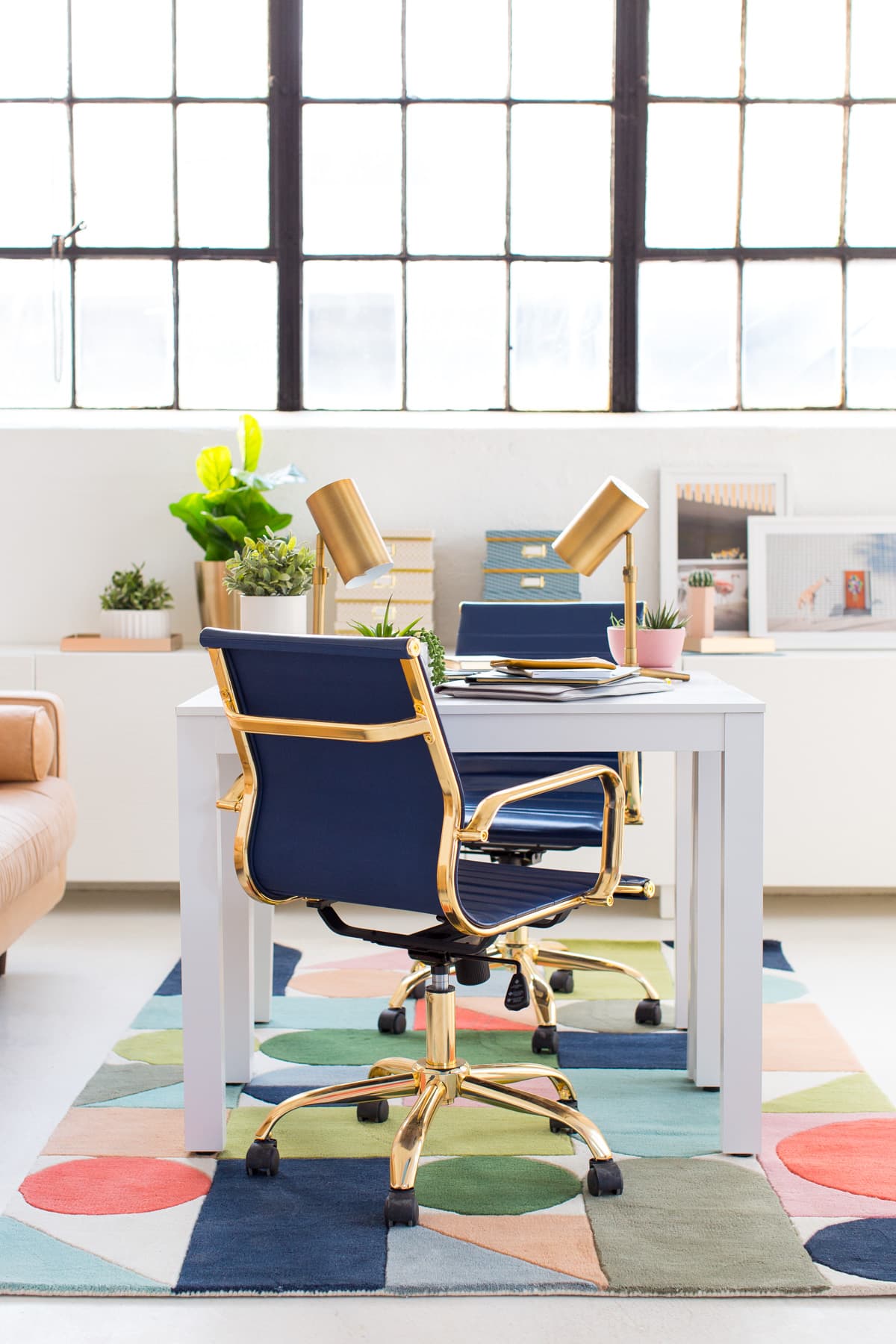 Patterned rugs can easily change the style of a room and give personality to your home office.
home office
⇒ See Also: Zaha Hadid Architects Unveils Housing Project in Honduras⇐
.
If you enjoyed this article, then make sure to check out our socials to find more interior design trends and ideas: 
Pinterest | Facebook | Instagram
Source: Elle Decor