Exclusive Collection: Beirut, The Sacred Source by Elie Saab

⇒ The Lebanese designer launched an exclusive Haute Couture Collection to pay homage to the 4 August explosion in Beirut.
.
.
Get to know this exclusive collection
.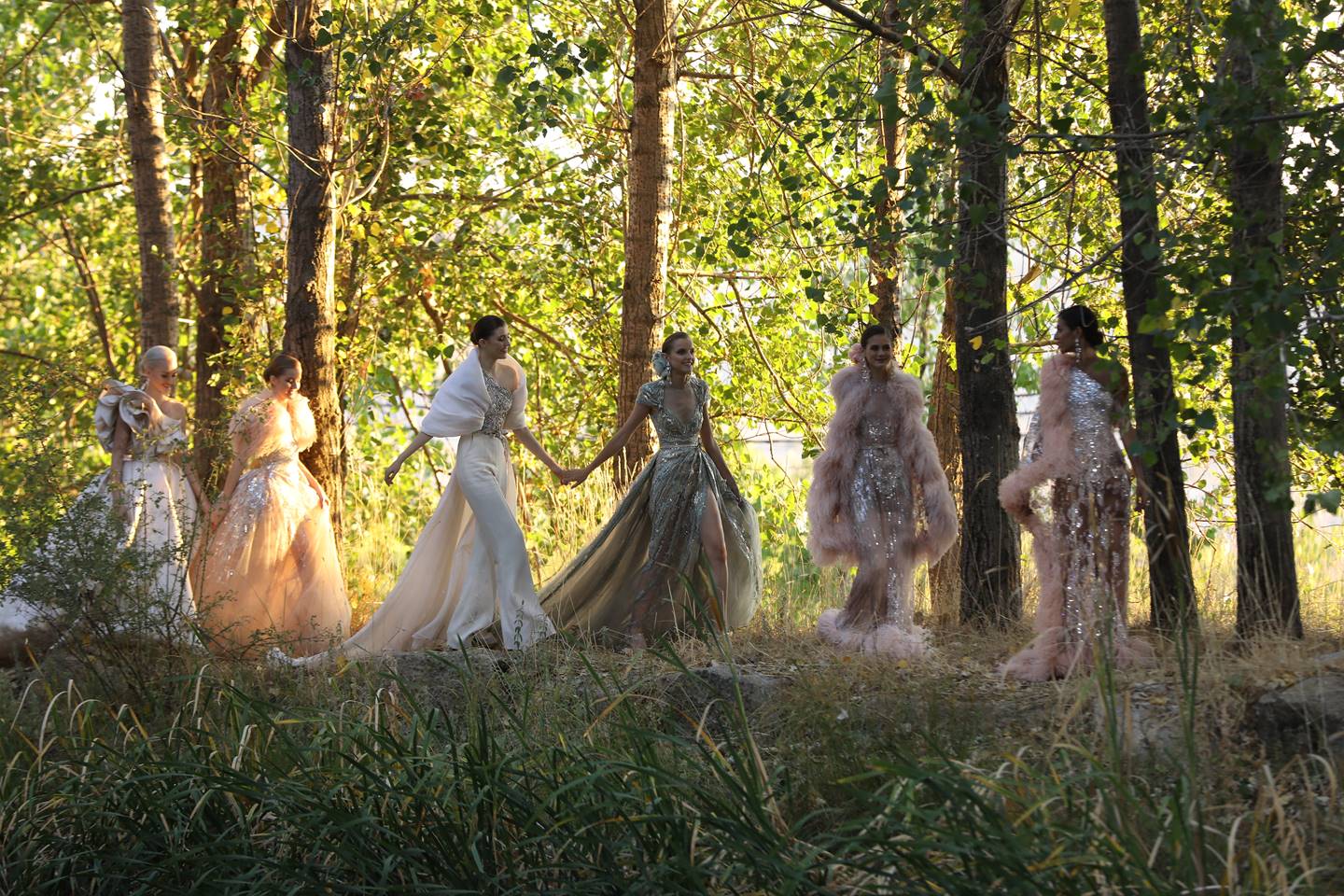 Last Thursday, 10th September, Elie Saab released an haute couture exclusive collection to pay tribute to the terrible explosion that took place in Beirut on August 4. "Beirut, The Sacred Source" is the name of the exclusive collection that honors the beauty of Beirut.
The renowned designer was himself a victim from the terrifying blast. He saw his offices, the headquarters, and even his house destroyed. However, Elie Saab now comes back with an exclusive collection that homages Beirut and desires to help the capital.
The campaign takes place in a romantic forest. The greens hues of the plants blend beautifully with the blush pinks and pastel blue that colorful the elegant dresses, displaying the beauty of Beirut.
In the Instagram brand account, the company highlights that "Beirut's magical spirit is essential to Elie Saab's creation". The exclusive collection is made with a soft palette, and the iconic sparkles, representative of the Lebanese designer.
Beirut's magical spirit is essential to Elie Saab's creation. He designs with Beirut, with its vibrant cultural imaginary and its rich artistic heritage. In this whimsical new collection Elie Saab shares with the world, he invokes the SACRED SOURCE, the throbbing life force that allows Beirut to triumph over and over again. He gives breath to a vestiary of beautiful divinities that embody the essences of his most beloved Beirut.

Elie Saab World Instagram Account @eliesaabworld

It's known that the main office and headquarters of Elie Saab had severe damages. His home also was destroyed. His son Elie Saab Jr. was with him during the disaster.
exclusive collection

⇒ See: Classic cars are back but with a twist⇐
exclusive collection
If you enjoyed this article regarding "Elie Saab launches an Haute Couture Exclusive Collection to Pay Homage to Beirut", then make sure to check out our socials to find news, inspirations, and more interior design trends and ideas: Pinterest | Facebook | Instagram.
exclusive collection

⇒ You might enjoy: Wall Lighting Designs: How to stylish your house with wall lamps⇐