Take a Tour of Kendall Jenner's Home ⇒ Kendall Jenner's Los Angeles Home is a stark contrast to her spotlight-filled lifestyle. A true refuge for the supermodel, her home features neutral color schemes, a down-to-earth atmosphere with a hint of bohemian style. Take a look for yourself!
⇒ These Luxury Face Masks Bring Fashion to the Pandemic ⇐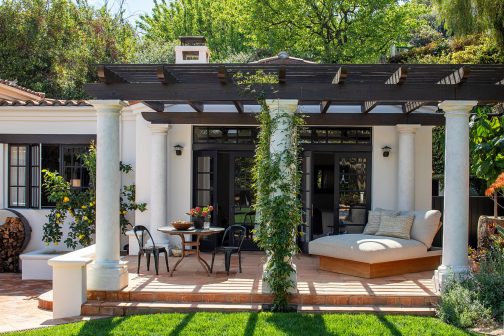 "Her taste was surprising, more bohemian and funky than the rest of her family. The mood she described was totally understated and down-to-earth," Kendal Jenner's design team, Kathleen and Tommy Clements, say of her style. "Being who she is, we thought Kendall might gravitate toward something more flashy, more va-va-voom. I think we were all thrilled to discover that she has taste beyond her years."
"I like a house that has character. When I walked into this place, I was immediately drawn to the peaceful Spanish-y, farmhouse-y vibe," Kendall Jenner notes. "I wanted a home that feels serene, a place where I can simply zone out and relax".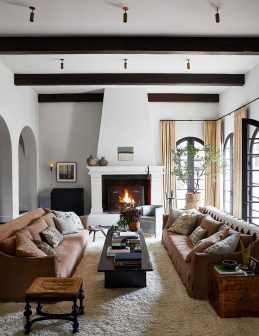 The model made a few alterations to the structure of the home, renovating two of the house's five bedrooms into a glam and a fitting room. On the other hand, the living room is a cosy, warm space filled with different textures, earth tones, a fireplace and overall comfortable pieces to create a familiar ambience.
With beautiful forest green counters and a stunning steel stove, Kendal Jenner's kitchen actually inspired her to cook and bake more. "This house has prompted me to spend more time in the kitchen. I'm always in there trying to up my chef game. At this point, I'm a pretty good cook", she adds.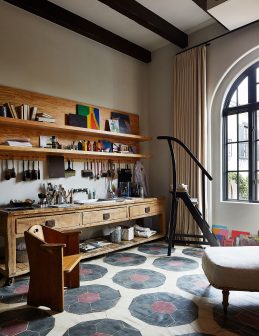 If you enjoyed this article about Kendall Jenner, then make sure to check out our socials to find more interior design trends and ideas: