Tom Dixon's Sustainable Cork Furniture Collection ⇒ Inspired by the house he lived in as a child, which featured cork flooring, Tom Dixon's newest furniture collection is not only unique but respectful to the environment as well.
⇒ Jonathan Adler's Whimsical Partnership With Ceasarstone⇐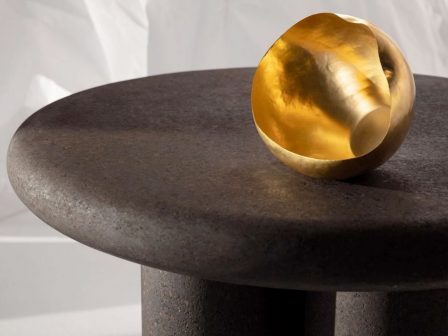 The products are entirely made from cork, which was charred and carbonized to create a rich, dark shade that reminds us of rosewood and gives the furniture a rustic edge.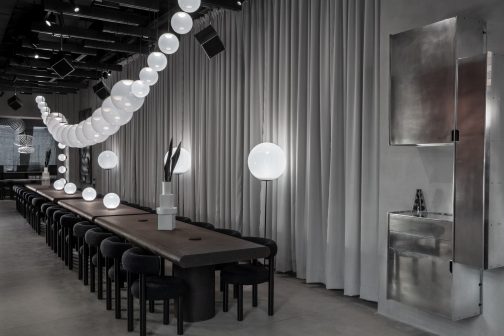 The Cork Collection features a modern shelf, a stool and three different tables with rounded silhouettes inspired by Scandinavian design. Tom Dixon explained that this natural material is not only aesthetically pleasing, but it is also absorbent, fireproof, water-resistant and easy to transport, making it a very efficient material.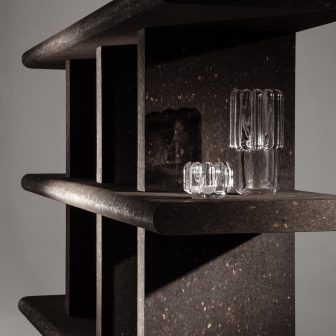 All of the products from this collection are made in Portugal, home of some of the best cork manufacturers worldwide. The supplier Tom Dixon chose is working on larger projects such as the 2020 Serpentine Pavillion.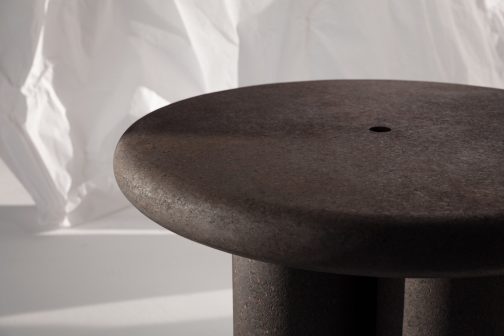 If you enjoyed this article about Tom Dixon, then make sure to check out our socials to find more interior design trends and ideas: