10 Superlative Outdoor Lighting Designs for Your Consideration

 ⇒ Be inspired by a series of illuminating design inspirations to create the shiniest outdoor haven

When it comes to outdoor design, the options to decorate these spaces have limitless, from lanterns to sconces and even light sculptures. The most important factor in creating the perfect outdoor space is that lighting needs to be atmospheric and cohesive with the remaining design features of your outdoors. In this article, you will get to discover 10 of the most outstanding outdoor lighting designs manufactured by some of the greatest lighting and outdoor brands in the world.
⇒ See Also: Unveiling Mysa: The Inaugural Outdoor Furniture Collection by LUXXU ⇐
Twiggy Grid floor lamp by Marc Sadler for Foscarini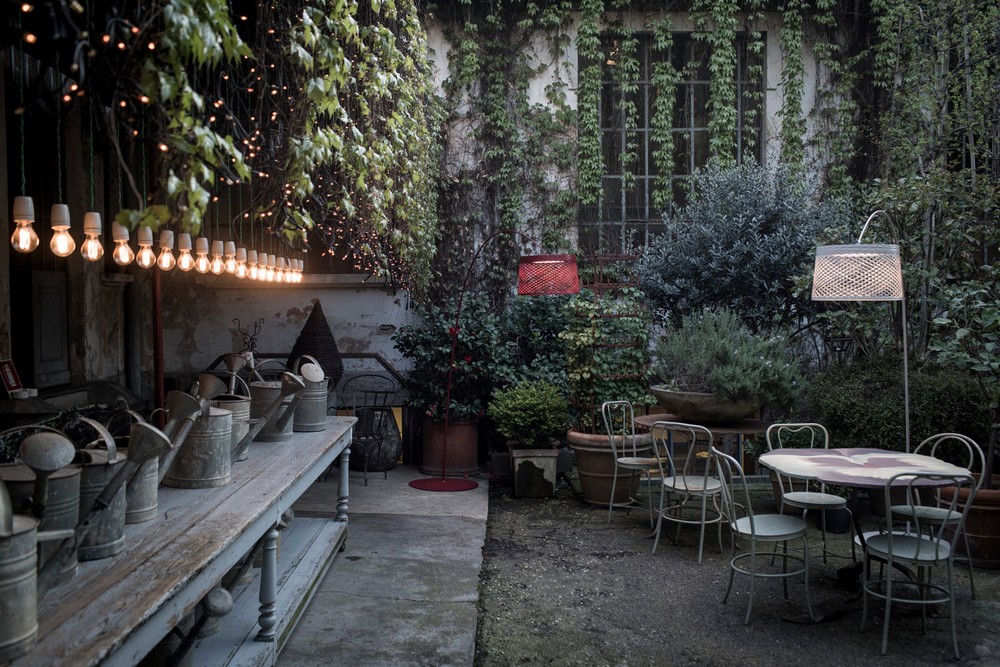 This outstanding outdoor lighting design highlights architectural details and an iconic shape. A vivid personality is attributed to this design due to its long stem of the lamp, which was inspired by the curving nature of fishing rods. It is made of metal, PMMA, a coated fiberglass-based material, and aluminum.
Inspired by the torch found in the Statue of Liberty, the sublime lines of this amazing wall lamp will provide a complex and rich look to your outdoors. Its body is made of brass and crystal and it has a gold-plated finish.
Monkey lamps by Marcantonio for Seletti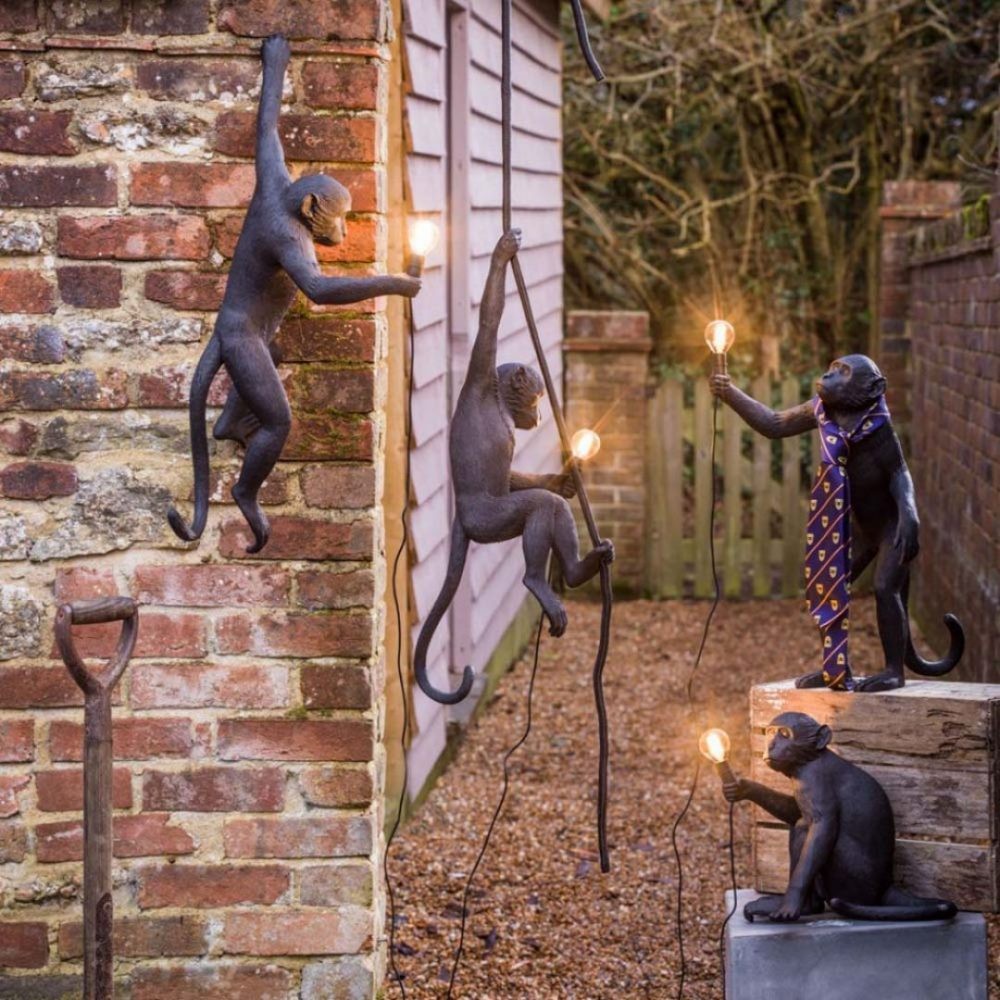 The renowned Italian brand is best known for its creative designs. If you want to introduce a mischievous and safari touch to your outdoors, then these black resin lamps will certainly do the trick. The playful designs have a warm LED light bulb.
Iko LS by Benjamin von Pfaler for Sacrea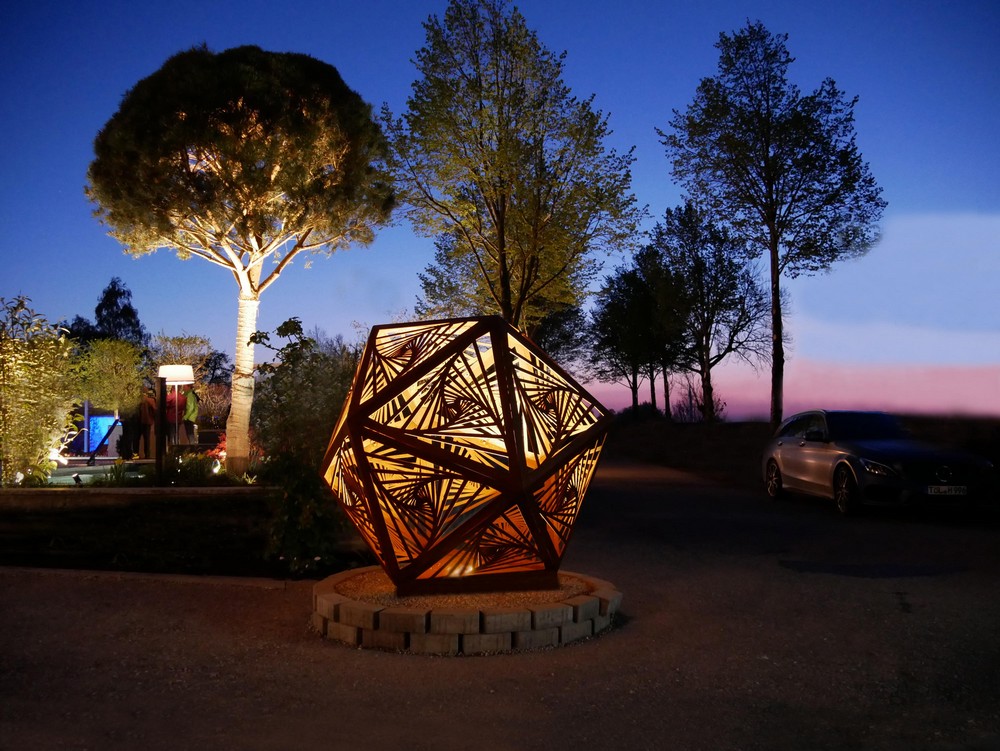 Easily passing as a sculpture, this unique design showcases outstanding form and function. Valuable materials such as stainless steel and aluminum were used in order to create the pattern style of this design.
Marquis table lamp by JM Ferrero for Vondom
Marquis is inspired by the process of diamond cutting. This exclusive design presents a polygonal body, a soft texture of polyethylene fibers and clear shapes which allow for an outstanding visual effect
Cornet B/27 by Alex Fernández Camps for Bover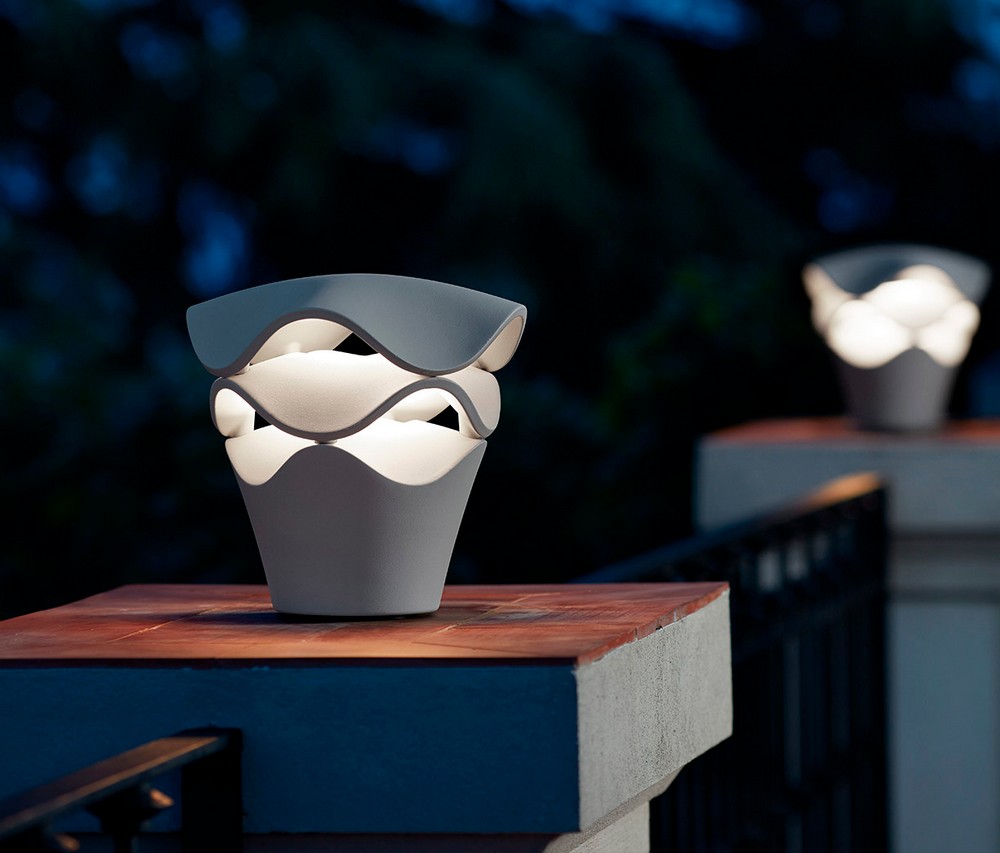 This original polyurethane lamp is a rather versatile and resistant design. One of the most astonishing features of this lighting design is its undulating layers where inside there is a dimmable LED source that distributes light.
The Others by Stephen Burks for Dedon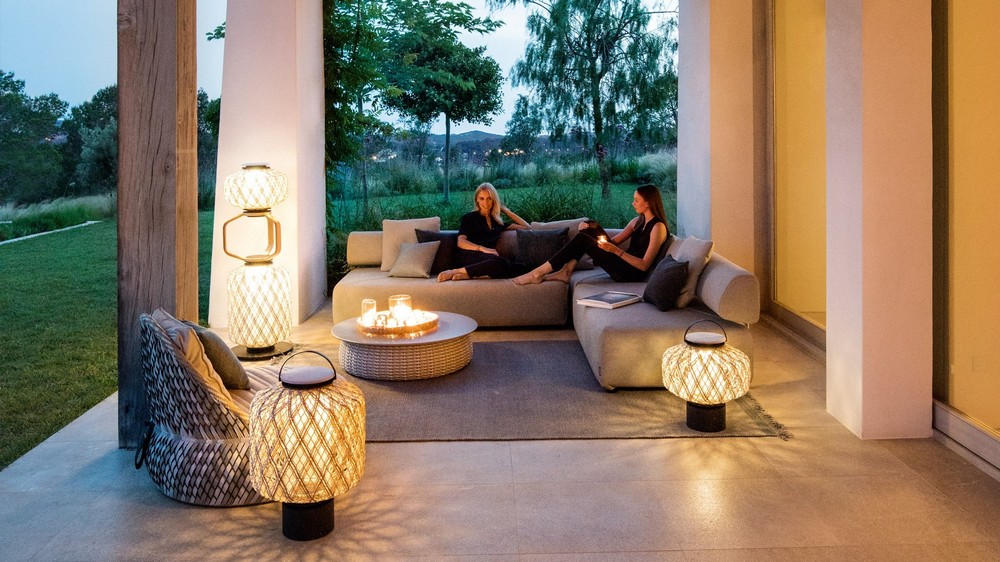 These anthropomorphic hand-woven lanterns highlight a colorful, playful and sculpted character. Burks developed The Others as a response to the misinterpretation of "places less known and their peoples".
Romeo outdoor lamps by Philippe Starck for Flos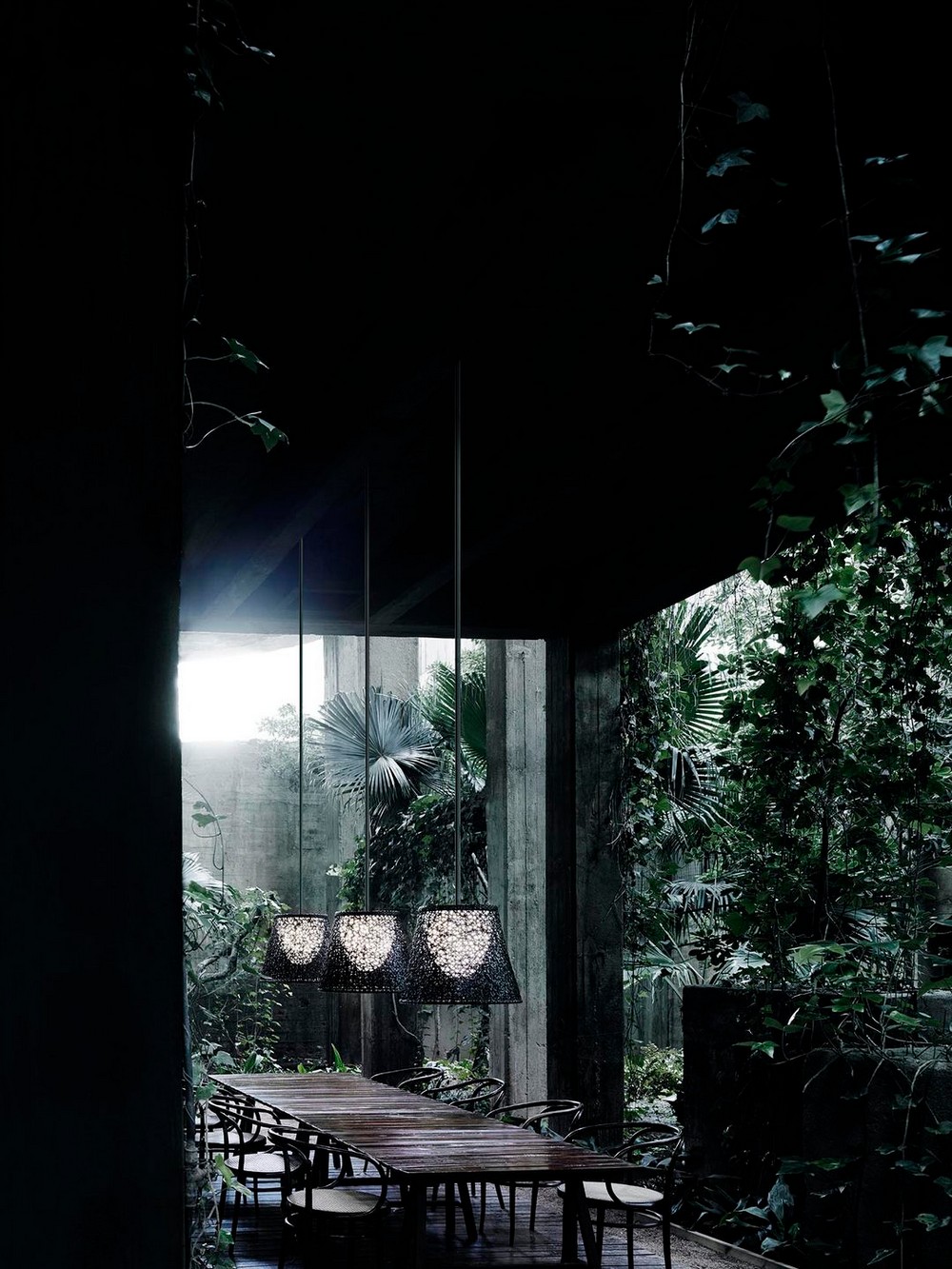 Balanced refinement defines this one-of-a-kind outdoor lighting design. Starck focused on iconic and classic silhouettes to create the timeless Romeo.
Big Battery lamps by Ferruccio Laviani for Kartell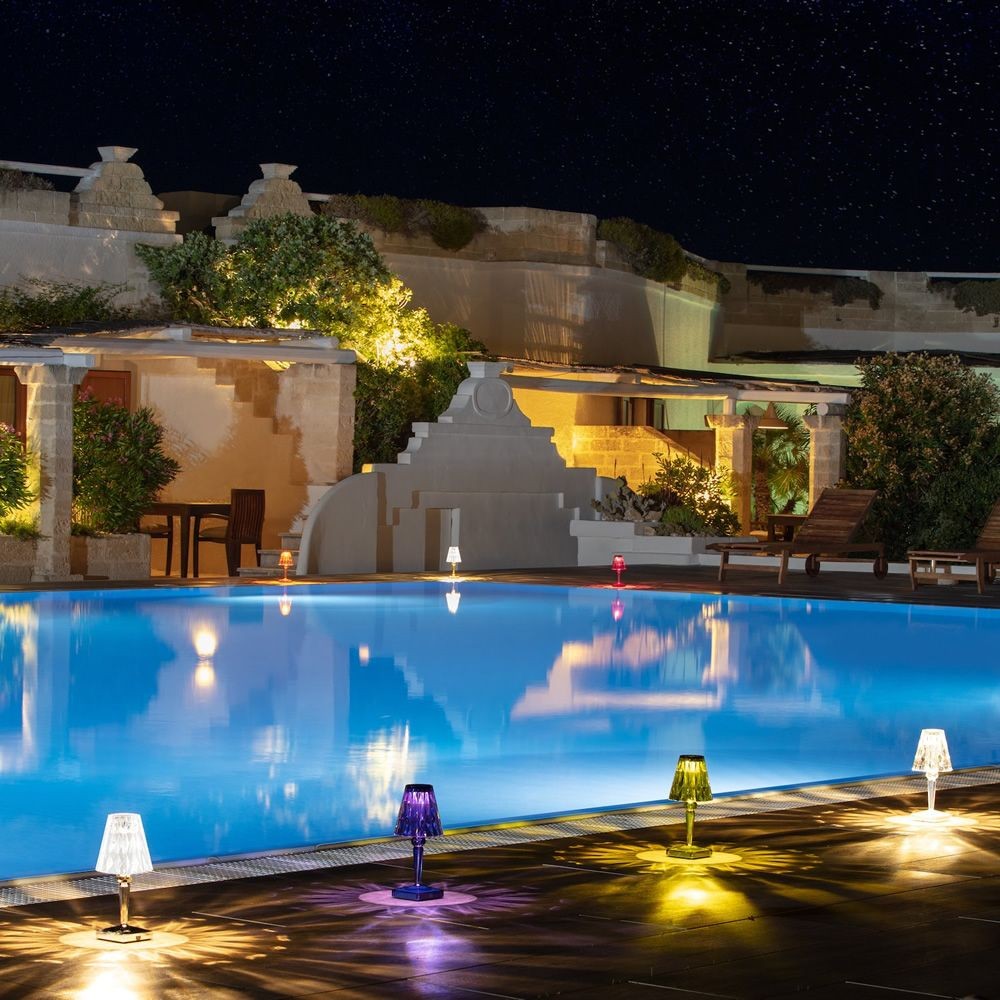 The award-winning design entity has always presented innovative designs and these light-heart night lamps with a dimmer switch are no exception.
Firefly in the Sky by Matteo Thun for Panzeri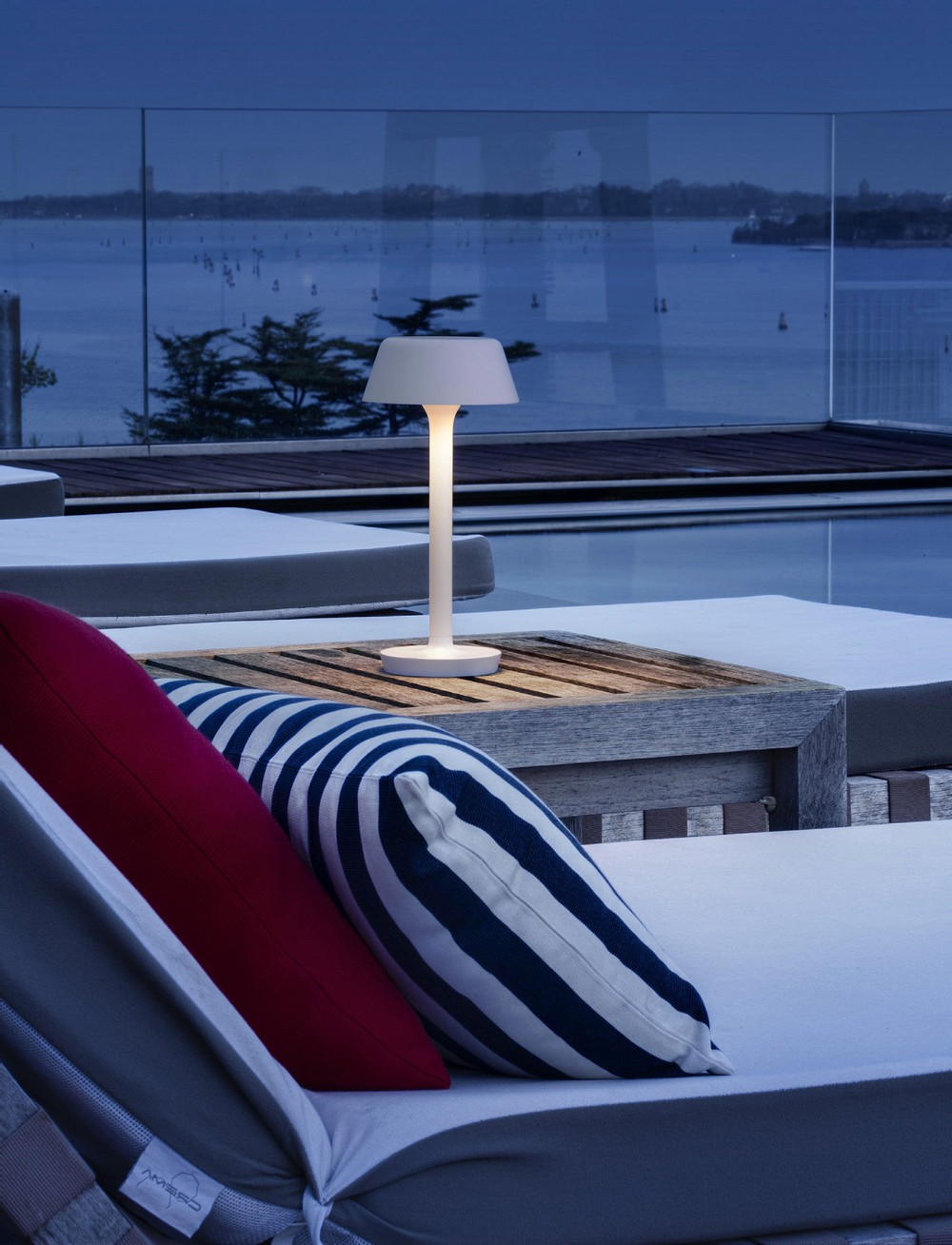 Tradition and innovation come together beautifully in this battery table and peg lamp. Its removable head features a magnetic coupling system that can be recharged through multiple options. Overall, this eco-friendly timeless design is available in white, mat black, bronze, titanium and champagne finishes.
⇒ See Also: 10 Luxury Brands You Ought to Take a Look at Maison et Objet 2020⇐
If you enjoyed this article about outdoor lighting designs, then make sure to check out our socials to find more interior design trends and ideas:   Pinterest | Facebook | Instagram.
Source: Architonic