These interior design trends will bring spring right into your home! Keep reading to find out more.
Spring is arriving! Days are getting longer and warmer. Flowers are blooming and new trends are popping up! This Spring bright colors, wouldn't Living Coral be the color of the year, are stealing the show!
But Spring is all about letting nature in – not only bright colors but also floral patterns, real flowers and elements inspired by nature. Discover these trends to welcome Spring in style.
Vibrant Colors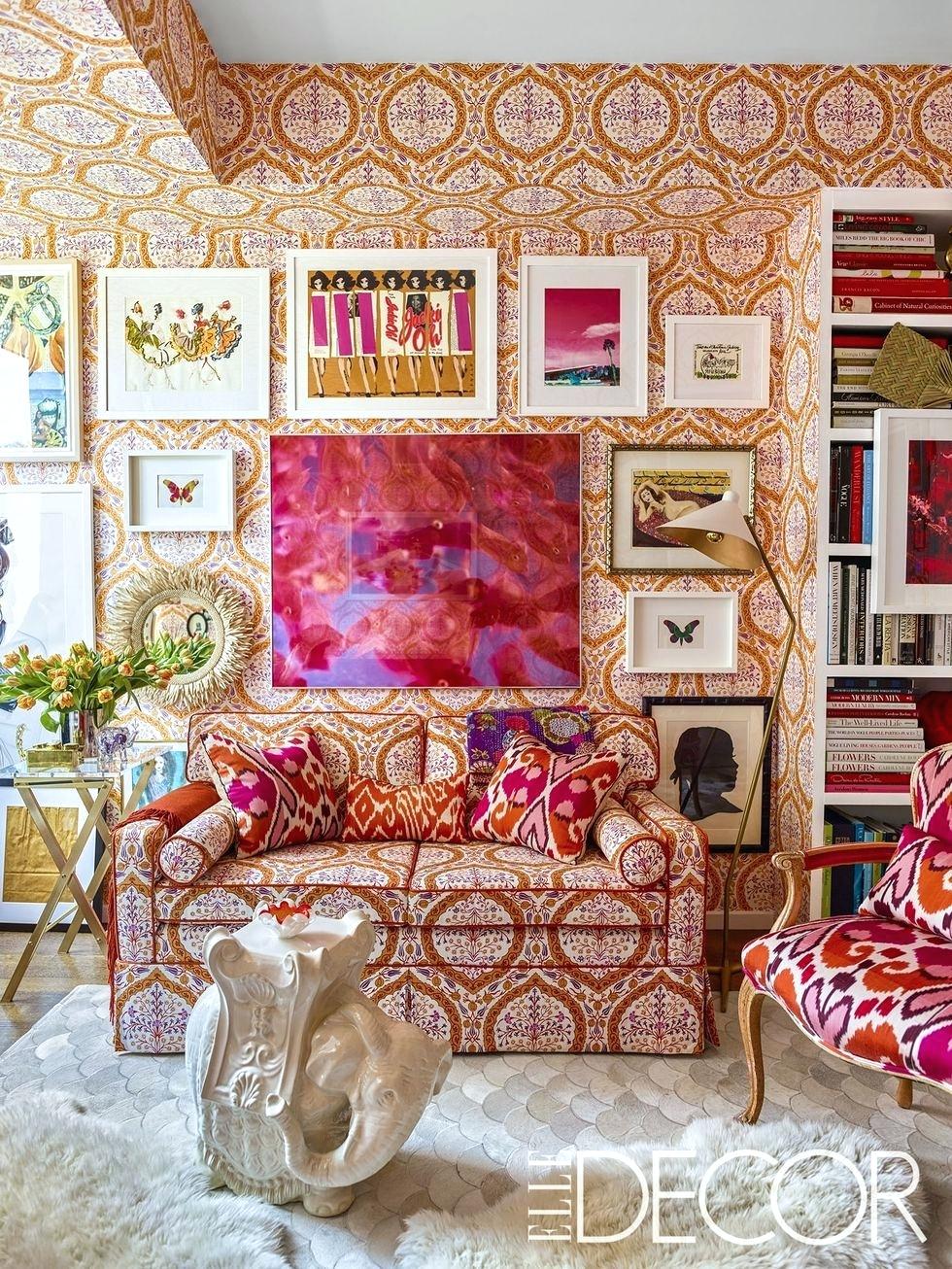 Vibrant colors never fail to bring a bright touch, perfect for spring, to any interior! The color of choice will also add personality to the room.  Think corals, oranges, reds, and yellows for the ultimate bold and vibrant color scheme!
Nature-inspired Décor
Nature inspired art pieces or decor are incredibly trendy right now! Besides, nothing screams more Spring (and Summer) than nature-inspired elements incorporated into the room design!
Teal
Teal has been trendy for the past years but it's being seen everywhere this season! In the form of statement walls or smaller décor pieces, this color is a great choice for Spring. Emerald green is also a huge trend and an alternative to teal if you're not fond of this blue tone.
SEE ALSO: Top 2019 Interior Design Trends
Pop of Pink

Pink and other pastel tones are the perfect colors to bring into a room to update it for Spring. When we're talking about a neutral room, such as the one pictured above, the pop of pink provided by the armchair brings it all to life!
Flowers
Could it really be a spring décor guide without any flowers mentioned? Whether you're bringing fresh flowers in or adding flower inspired elements to the design scheme doesn't matter, flowers are back for Spring 2019 and there are a thousand ways to use this trend when designing an interior.
What's your favorite Spring 2019 trend?
YOU MIGHT ALSO LIKE: Luxury Bedroom Décor Ideas You Can't Miss
source: elledecor.com
Flower-inspired Lighting Fixtures