Recently restored, the Raffles Hotel in Singapore offers an exquisitely charming ambiance with its newly opened bars, restaurants, courtyards, and social areas! Learn all about the renovation of this luxurious hotel!

The flagship of the glorious Raffles brand first opened to the public in 1887, imposing itself since the beginning as one of the leading hotels of the Lion City!
Arising in a city characterized by modern architecture, this beautifully preserved colonial-style building was declared a National Monument in 1987.
The owner and management team, with the passionated strategic vision of not letting this stunning place fall behind its full potential, decided to undergo a notable two-year renovation, transforming everything from the suites to the concept restaurants and lounge areas paying special attention not to compromise the preservation restrictions arising from the building's national monument status!
The highlights of the restoration are the enhanced ballroom, the reinvented lobby, and, of course, the suites that now reflect a more modern Asian style!
Since the Raffles Hotel is always pleased to take the customer experience to the next level, the butler program has also been expanded to entirely accompany you throughout your stay.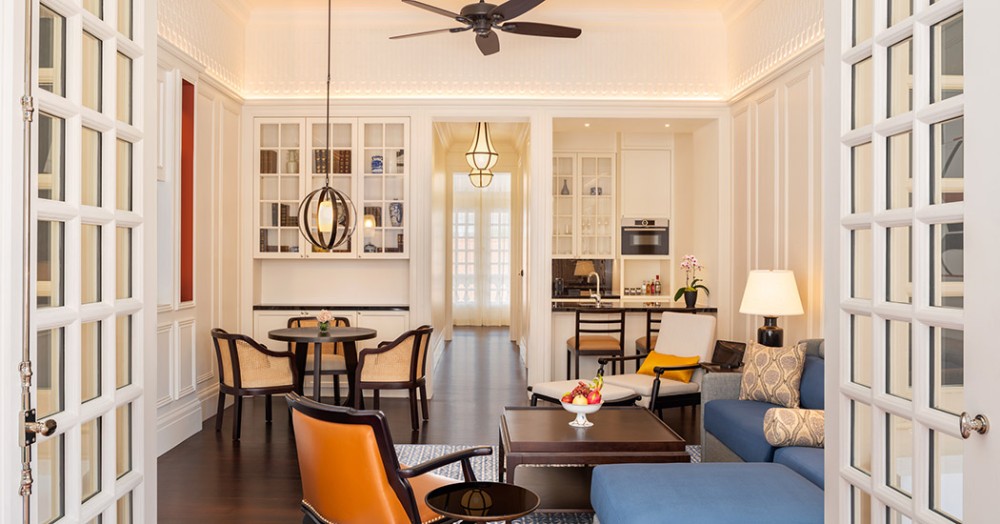 Offering all the commodities such as a pool, tropical gardens, a spa, a bocce lawn, and a lobby lounge perfect for an afternoon tea, the place has managed to maintain an idyllic urban resort identity.
As you may observe, the revival of the space has allowed for an improvement in the ambiance, the service, and, ultimately, the charm of the Raffles Hotel!
You May Also Like 
What do you think about this article? Feel free to comment!
Follow Luxxu's Facebook and Instagram page to find interior design pieces that will transform your space!