Contemplate introducing one of the following outdoor furniture designs to your own home that will certainly improve your outdoor living experience!

In today's article, LUXXU Blog explores a few of the latest outdoor furniture design collections in the industry, that range in a wide variety of styles, colors, and textures. As of recent years, the outdoor sector has truly evolved and now there are numerous outdoor luxury brands, including the likes of Kettal and Vondom, that specialize in offering a personalized outdoor experience. Below, you can find outdoor furniture designs, from pavillions to upholsteries as well as side tables, rugs, and even extraordinary objects!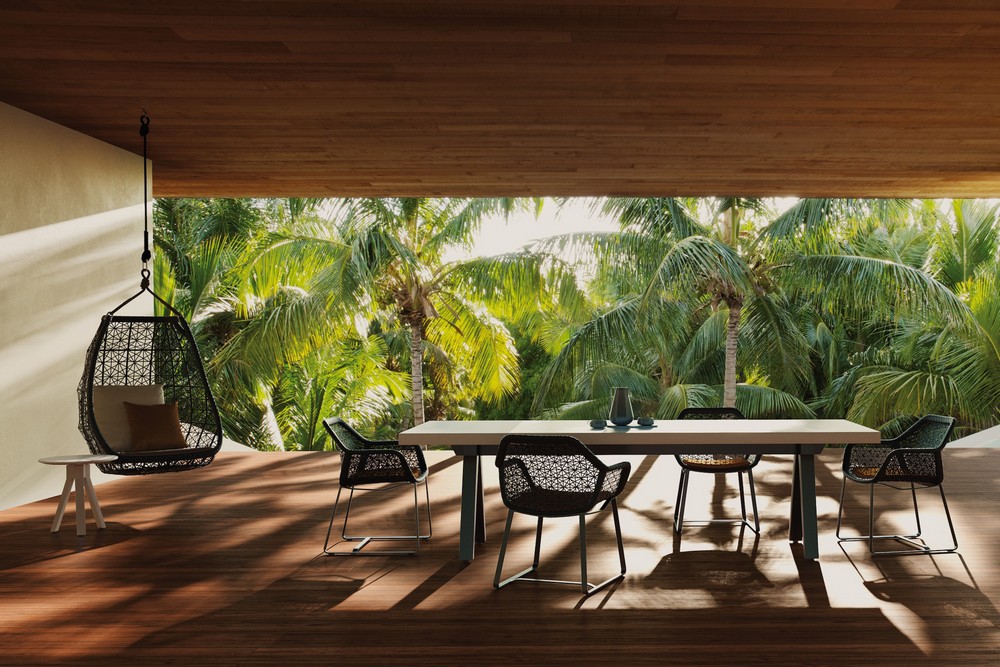 The Kettal Maia collection was designed by Patricia Urquiola and it is filled with architectural details. The outdoor furniture designs have a natural lightness and elegance, not to mention the sturdiness of the aluminum frame and the brand's new fabric collection, which when combined provides all the energy your outdoors needs!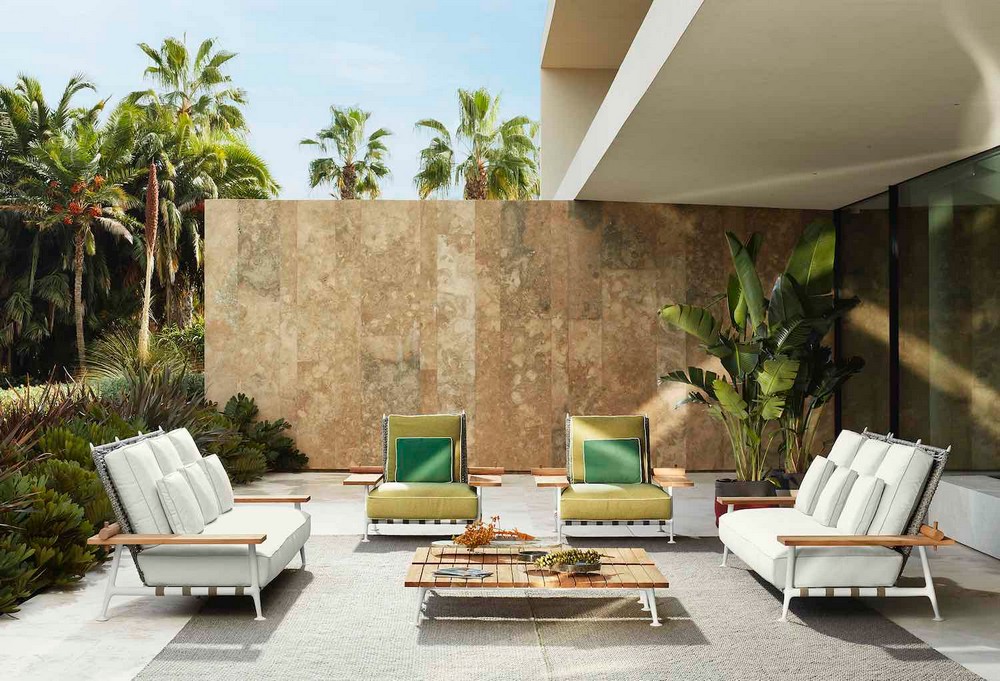 The Italian brand has created a wholesome imperium in interior design, but now Cassina has adventured to the outdoors, transferring the same exclusivity. In this new collection, one can find numerous pieces inspired by the Modern Movement and conceived by design giants like Charlotte Perriand, Rodolfo Doriani, Philippe Starck, and Patricia Urquiola.
Inspired by the Swedish term of outdoor comfort and enjoying oneself, Mysa has presented its first outdoor collection at Maison et Objet Paris. The Suspicion side table is one of the main outdoor furniture of the collection, it is sculpted in Carrara marble and lined with polished stainless steel, granting a timeless and elegant touch, perfect to be by the pool or a relaxing outdoor lounge.
⇒ Related Article: 10 Superlative Outdoor Lighting Designs for Your Consideration ⇐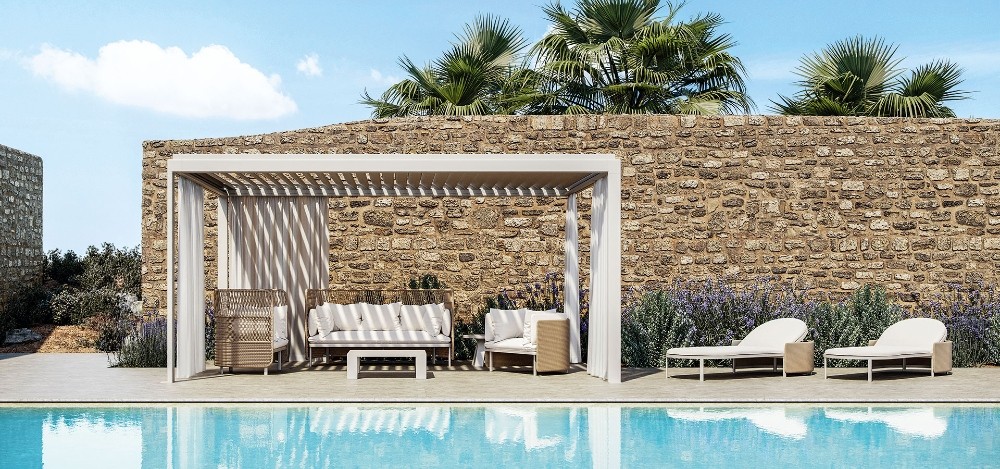 The Eivissa pavilions were designed by Ludovica + Robert Palomba. These units were created to highlight a highly functional and contemporary architecture that is blended beautifully into any type of natural setting. Eivissa comes to redefine outdoor living and notions of comfort.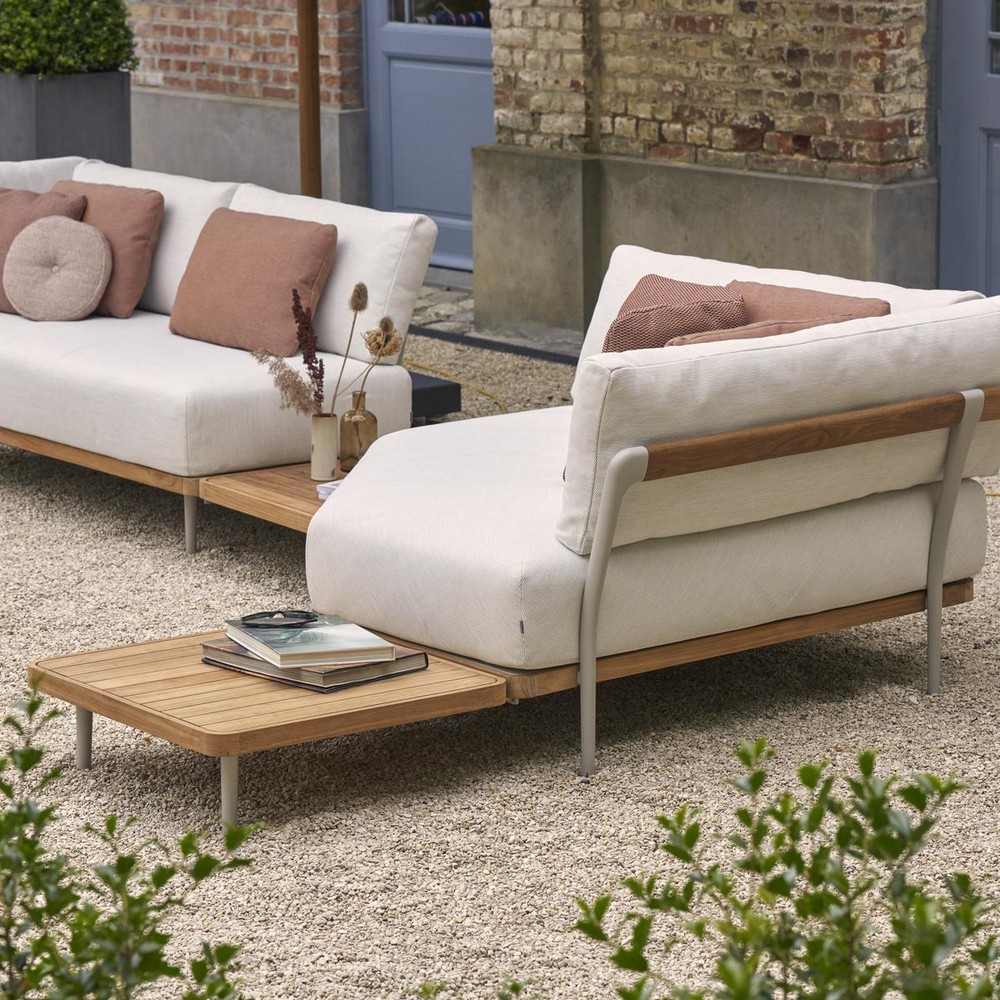 Described as limber yet strong, the new Manutti outdoor furniture collection is all about combining traditional and modern design in a way that best defines a product's characteristics. All products in Flex present a light and elegant aluminum frame which is latter combined with the warm nature of wood. The collection was conceived by Metrica Design Studio.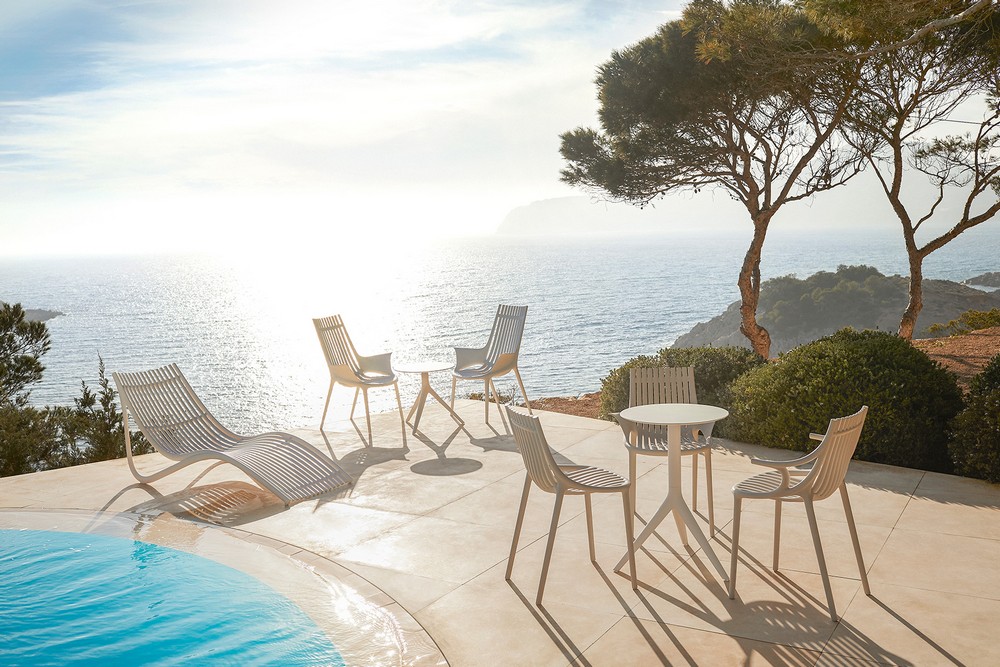 Ibiza was born for an astonishing collaboration between Eugeni Quitllet and Vondom. Every outdoor furniture of this collection is 100% made of recycled plastic from the Mediterranean sea.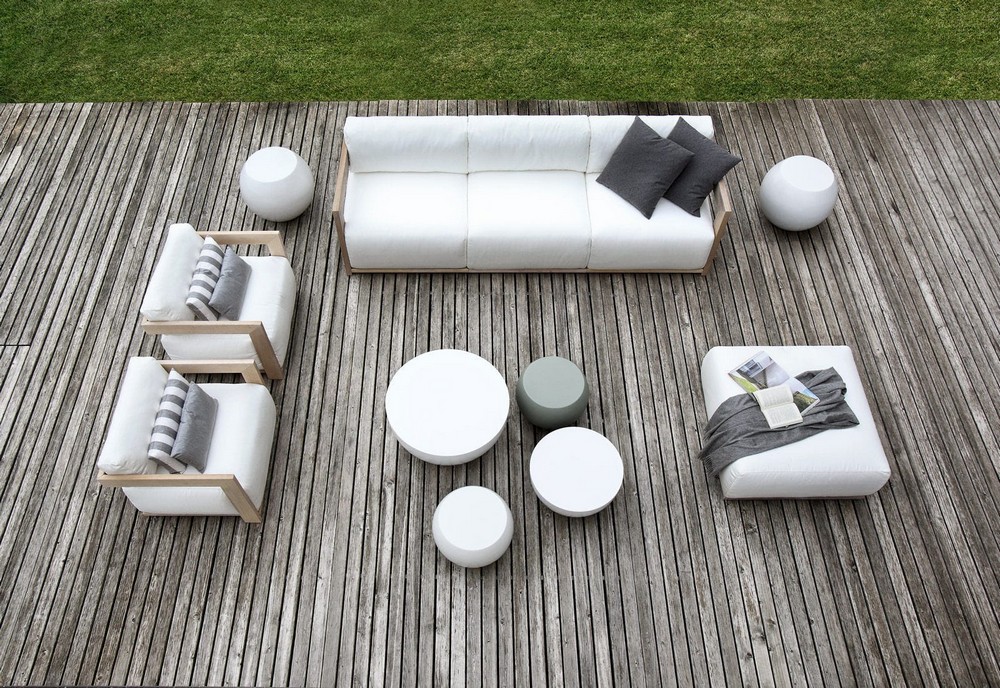 Meridiani's latest outdoor collection showcases products with timeless allure. Various materials were used to create outdoor furniture, from concrete to nautically-inspired rope as well as aluminum and iroko. All this versatile in material, allow this collection to be both beautiful and functional.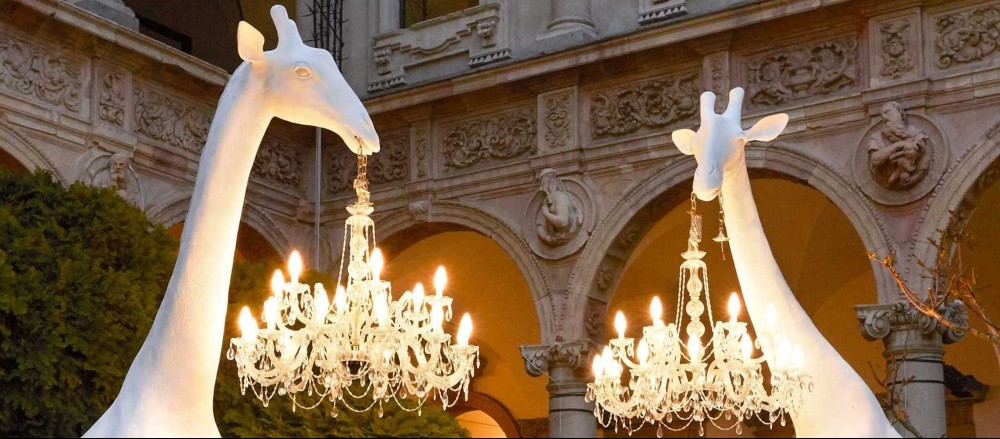 From the Filicudi chair by Marcantonio to the iconic rabbit chairs, Qeeboo has numerous design products in its extraordinary objects collection that are perfect for outdoor use. The brand's latest Giraffe in Love lighting design is also an excellent option as it will certainly add a playful touch to one's outdoor.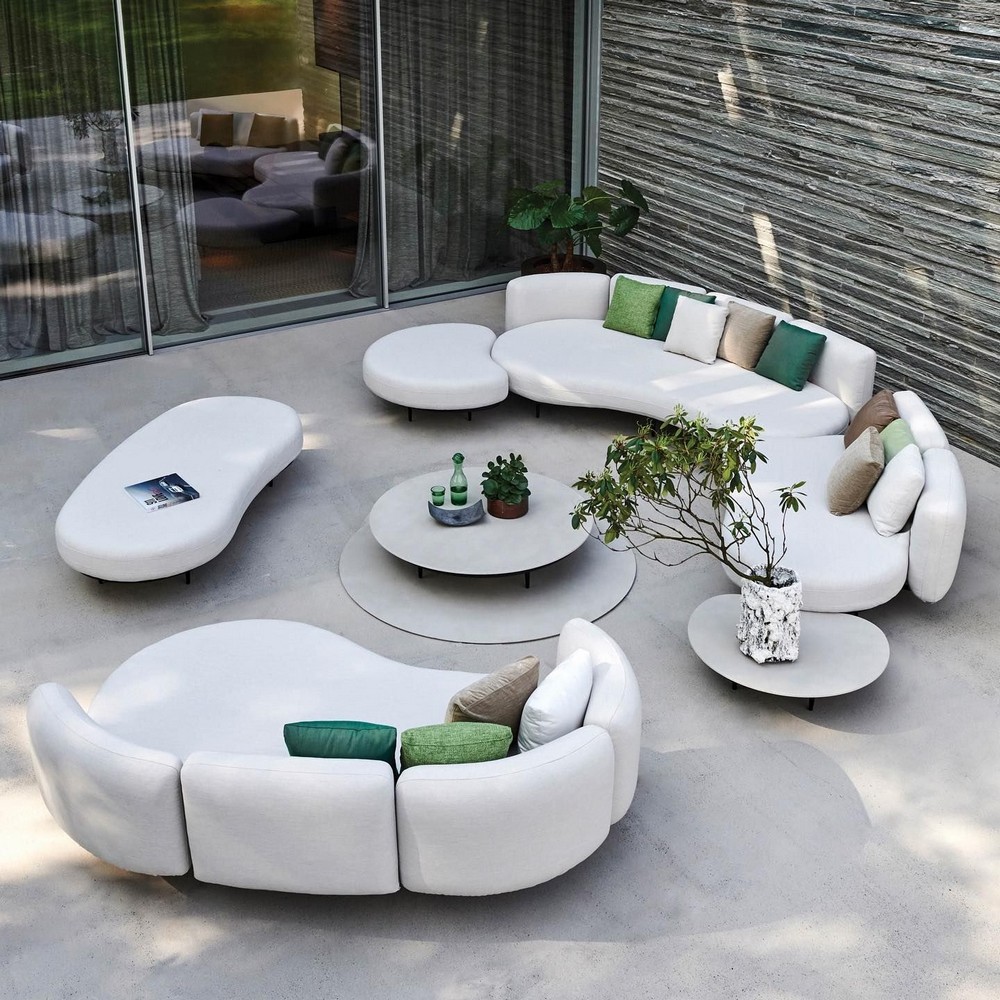 Inspired by nature, the Organix Lounge collection was designed by Kris Van Puyvelde. Each organic product highlights curved and round shapes allowing them to be adaptable to any type of outdoor space.
This outdoor collection was born from the desire of Nani Marquina to bring the warmth of interiors to the outdoors. It is actually the brand's very first line of outdoor rugs and these become the perfect resource to create comfortable outdoor environments.
⇒ See Also: Outdoor Fireplace Design Ideas ⇐

If you enjoyed this article about outdoor furniture collections, then make sure to check out our socials to find more design inspiration and ideas: Pinterest | Facebook | Instagram