Outdoor fireplaces are the best way to ensure you'll enjoy the outdoors through the colder seasons. Take a look at a few outdoor fireplace design ideas!

With the colder months upon us, outdoor spaces are often forgotten and overlooked as entertaining areas for the season. However, it doesn't need to be like that, outdoor areas can still be enjoying throughout Autumn and perhaps during the not so cold days in Winter.
How? Well, fireplaces of course! Outdoor fireplaces allow you to enjoy your outdoor space no matter the temperature. Take a look at these incredible outdoor fireplace design ideas for the home of your dreams.
Ground Fire Pit
The most traditional out of the suggestions would be a ground firepit. It can be carved directly into the ground or it could be an actual firepit. Either way, it will add a cozy log cabin vibe to your backyard.
Stone Fireplace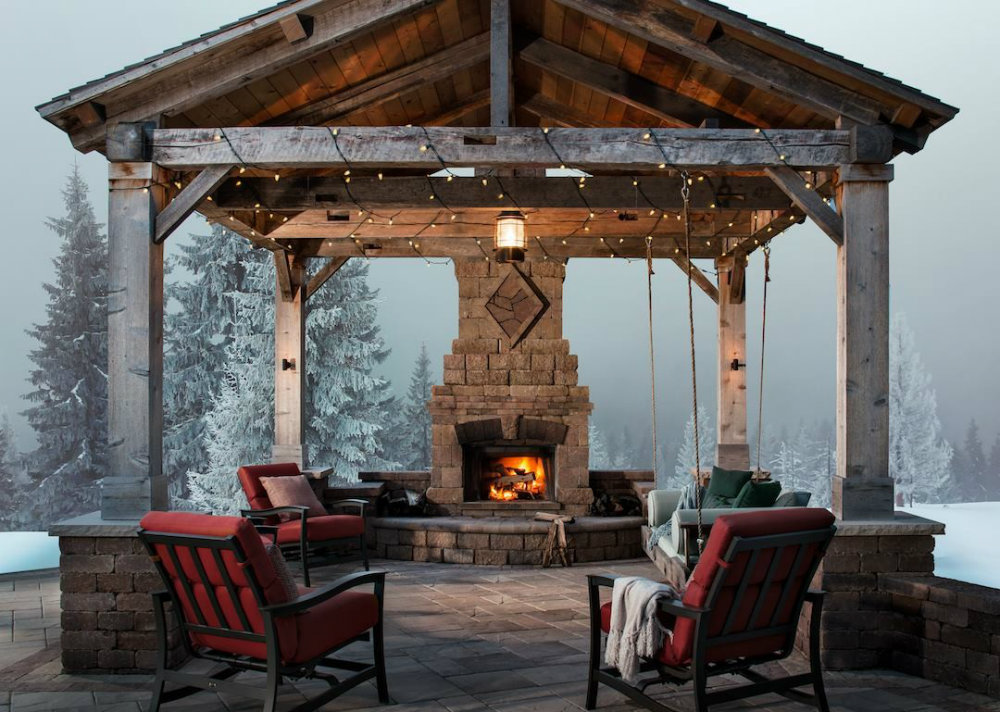 Stone fireplaces are not only stunning but also are weather-resistant as well, therefore great options when it comes to outdoor fireplace designs! The surrounding area can be dressed up or down, but a seating area around a fireplace is always a good idea.
Porch Fireplace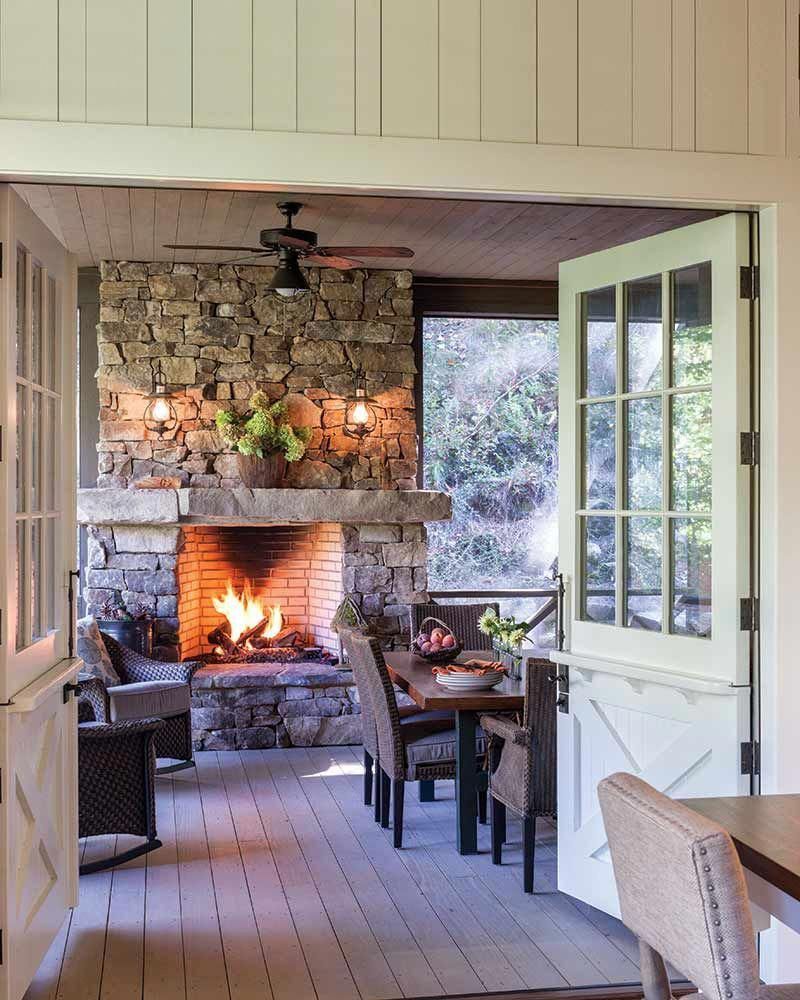 Adding a fireplace to the porch is a great way to create a sheltered outdoor area, perfect for both the cold and the rain. To make it extra sheltered you can add a glass wall to the side, creating a sunroom-like space.
Semi-outdoor Fireplace
And if you don't see how an outdoor fireplace could work for the colder seasons, creating a semi-outdoor space that offers a lot of protection to weather conditions but still brings the benefits of dining al fresco is your best choice.
Do you have any other outdoor fireplace design ideas? Let us know!
The perfect outdoor spaces need matching furniture!
You Might Also Like 
Fall Interior Design Trends to Keep an Eye On