Modern Sofas: 10 Statement Upholsteries for a Striking Home Decor ⇒ Discover the most sumptuous creations to upgrade your home interiors, from the living room to the outdoors!

In today's article, LUXXU Blog will showcase a series of remarkable modern sofas that are the epitome of daring and innovative design, not only due to their curvaceous nature but also their versatility in materials and comfort. Many of these design products have actually been revealed this year at leading trade fairs like M&O Paris and IMM Cologne. If you are thinking about introducing a more sophisticated touch to your living rooms or even outdoors, then one of these modern sofas may be the right solution for you. 
Described as an item of boundless elegance, the Charla sofa is covered in leather and has a brass and lacquered wood base. This unique design is bound to introduce a timeless and modern twist to any living room style!
Asmara Sofa by Bernard Govin for Ligne Roset
This outstanding modular sofa by Bernard Govin is composed of curved sectional pieces, made of foam polyurethane. Its style is very much inspired by the 1960s but blended with an avant-garde touch, resulting in an extraordinary upholstery!
⇒ Related Article: A Refreshing Take on Statement Sofas: Anguis Sofa ⇐
Quadrado sofa by Marcio Kogan / studio mk27 design for Minotti
Quadrado is a modular system sofa that was inspired by the classic teak duckboard, known in the yachting industry. As such, this light and flexible sofa is perfect to decorate one's outdoor spaces.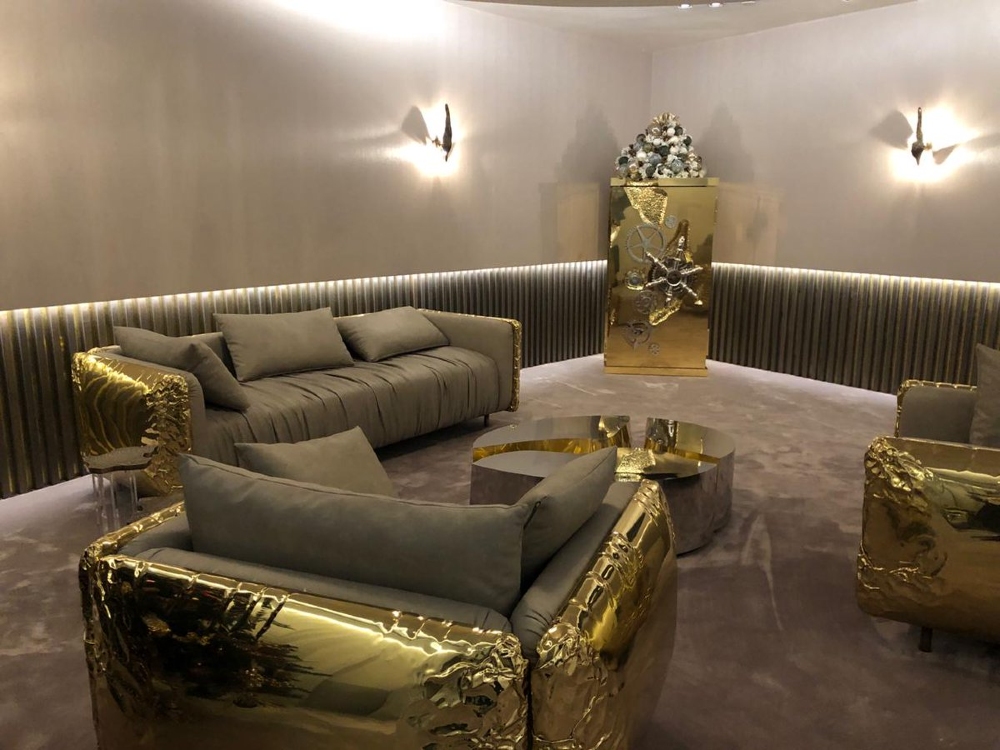 Imperfectio Sofa is the expression of imperfect aesthetic, the appeal of that which is authentic art that is truer to life. The irregularities and flaws over the manual hammered brass expose the beauty of imperfection. Some parts are roughly asymmetrical at the surface yet comfortable and smooth in a peculiar way to excite a desire for complementing your living room.
Amoenus sofa by Antonio Citterio for B&B Italia
A part of the brand's latest collection, Maxalto, the Amoenus sofa highlights a round upholstered shape, made of the finest materials.
Assemble by Destroyers Builders for Valerie Objects
Officially launched at Maison et Objet, the idea behind the sofa is all in its name, as with this piece, one has the opportunity to assemble their own sofa, from pairing double seaters with asymmetric backrests to single-seaters with corner elements, and so on. Designed by Linde Freya Tangelder, this is actually the first sofa from Valerie Objects.
Major Tom by Maisondada
Major Tom marks the first sofa creation for the Chinese furniture brand, Maisondada. This upholstery comes in a wide variety of Kvadrat fabrics. One of the most stunning features of this sofa is that both the inside and outside surfaces have contrasting tones.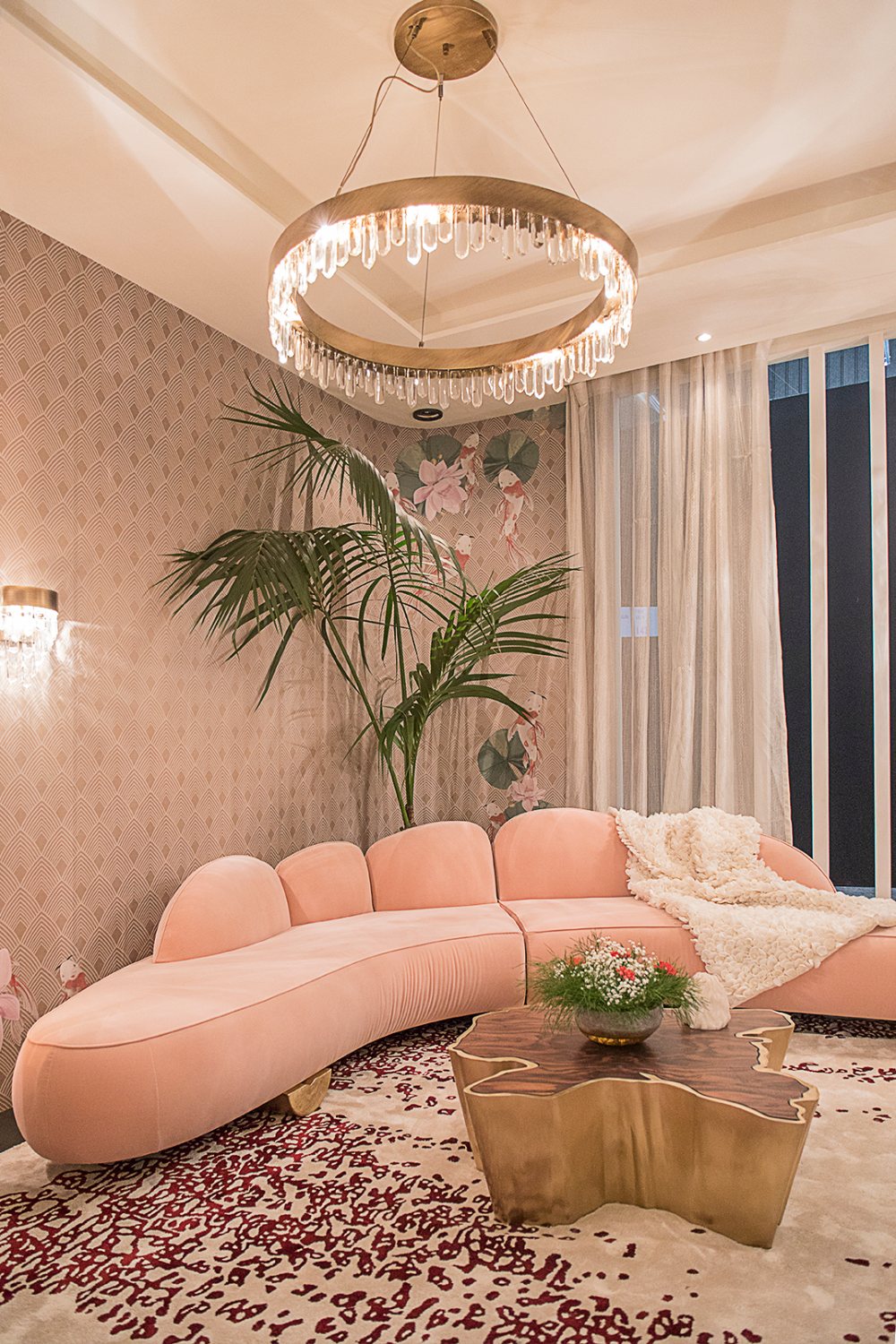 Inspired by Mount Fitz Roy, in Patagonia, this curved sofa is fully upholstered in cotton velvet and the base is in matte casted brass. Fitzroy is bound to add an organic element to any type of living room setting.
291 Dress-Up! Sofa by Rodolfo Dordoni for Cassina
The 291 Dress-Up! upholstery features elegant details that are reminiscent of dressmaking craftsmanship. Furthermore, this unique sofa presents a geometric form with asymmetrical elements, from an integrated chaise-lounge to an open angled back and armrests, that provide all the comfort one would expect from a deluxe sofa.
Luizet by La Manufacture's art director, Luca Nichetto
Luizet is a peculiar sofa that consists of various geometric elements that can be matched with each other. The seats can be circular, semi-circular or square, while the back and armrests are formed of both rectangular cushions and large curving tubes.
⇒ See Also: 2020 Interior Design Trends You Won't Want To Miss ⇐
If you enjoyed this article about modern sofas, then make sure to check out our socials to find more interior design trends and ideas: Pinterest | Facebook | Instagram
The featured image highlights the Anguis sofa by LUXXU
Main Source: Dezeen