Top Interior Designers create stunning interiors for their clients, but what about the spaces they design for their own homes? Take a look below to discover 5 inspiring living room designs!

Gathering inspiration from the world's most renowned interior designers is always a good idea! Often we look at the projects these talented individuals work on for their clients, and overlook the incredible designs they create for their own homes.
However, looking at these world's famous designers' homes is a great idea to both gather design ideas and to get a deeper insight into their interior design style. We've selected a few living rooms for you to admire! You can expect stylish rooms filled with details and smart ideas.
Jacques Grange's Paris apartment, which overlooks the gardens of the Palais Royal, features a picture-perfect living room. It's furnished with vintage furniture, including a 19th-century chaise longue and chairs from the 1920s.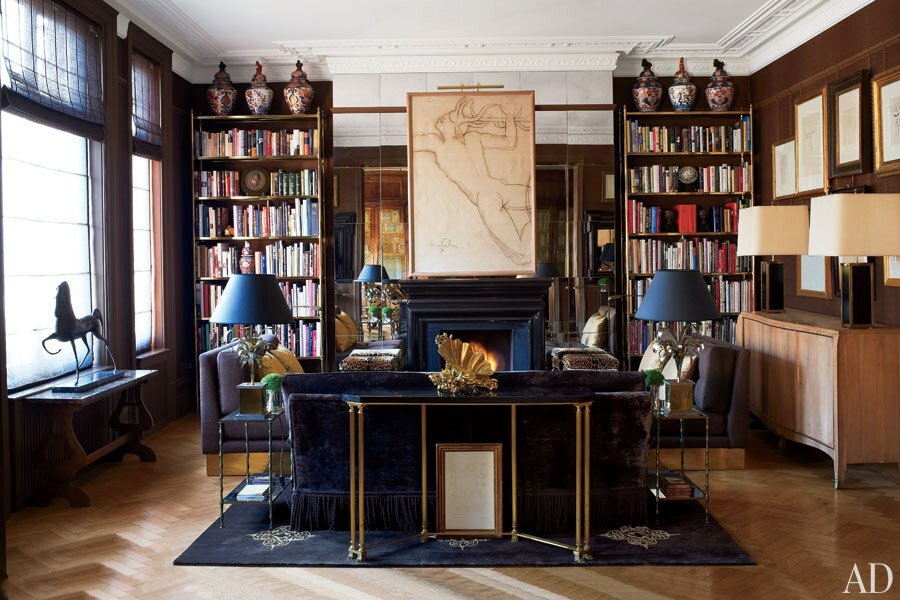 Design duo Paolo Moschino and Philip Vergeylen renovated a 19th-century flat in central London. The designers kept a lot of the original features such as the cornices and oak parquet floor and added both vintage and modern furniture pieces to create an eclectic yet very stylish living room!
This airy and bright living room belongs to designer Richard Shapiro's Malibu retreat. Mixing new and old, the designer, who also works as an antiques dealer managed to include a 17th-century mirror above a fireplace while keeping the room modern and with a clean look.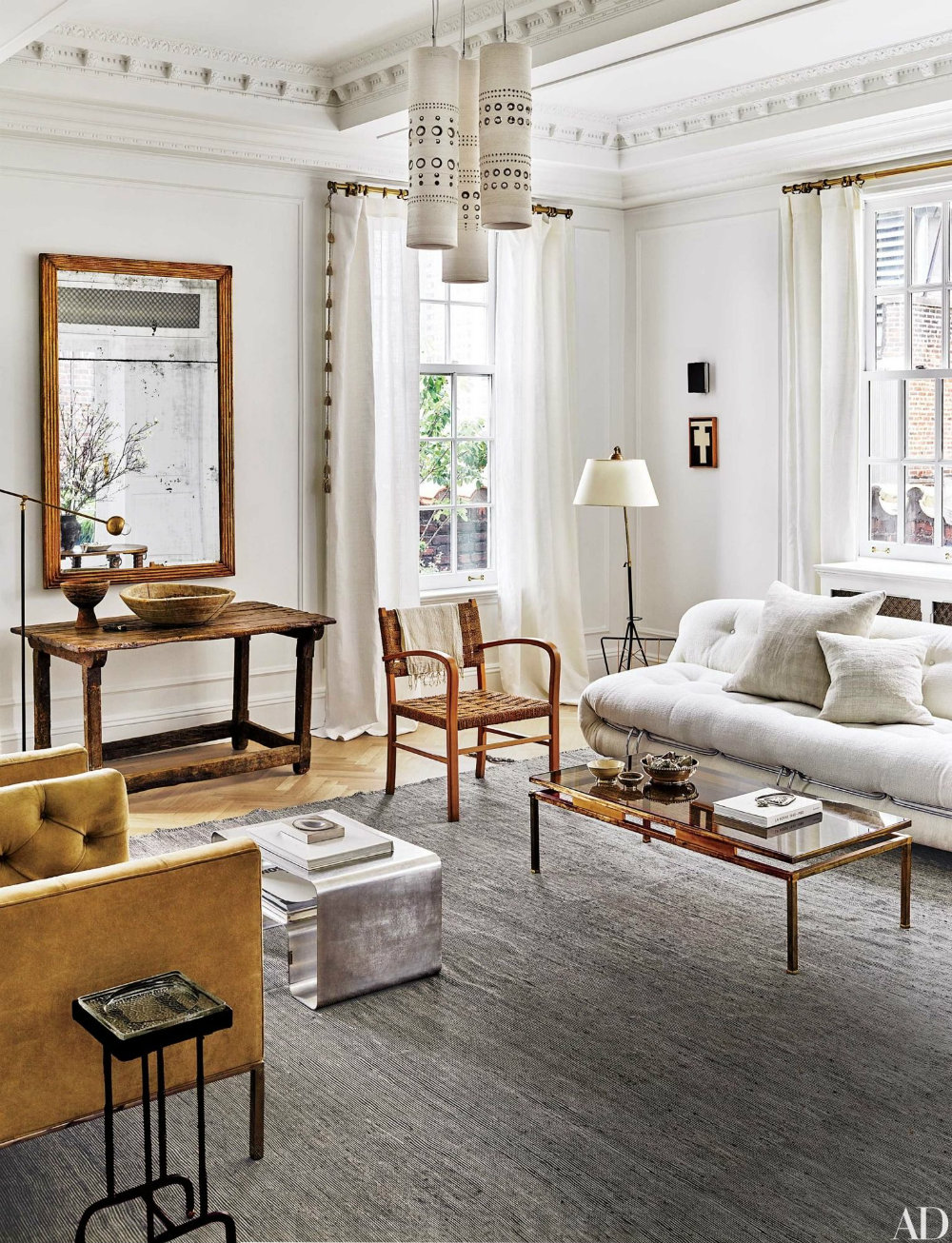 Nate Berkus and Jeremiah Brent designed this incredible living room for their former Manhattan apartment. A mix of materials, textures, and styles allowed the designers to create a sophisticated yet homey space to entertain and relax.
Timothy Corrigan's Paris apartment is an homage to the hall-of-mirrors in the Palace of Versailles, with guilt-framed mirrors, Napoléon III chandeliers and details worth of one of the most luxurious palaces in the world. The fabrics, from Schumacher's Timothy Corrigan Collection, highlight the room and add color to the living room.
If there's one trend among top interior designers and how they decorate their homes is how they mix antiques with modern furniture pieces.
You Might Also Like
The Best Coffee Table Books For Your Living Room