Master Bedroom And Twin Bedroom Within A Marbella Modern Villa – The Sierra Blanca Modern Villa is the ideal place to feel secluded, spoiled, and awestruck by the breathtaking beauty of this one-of-a-kind corner of the world and LUXXU's unending ability to deliver. The overall atmosphere in the master bedroom is kept rigorously, allowing for a relaxing atmosphere alongside the twin bedroom. Continue reading this LUXXU Blog article to know more!
---
See also: Sierra Blanca Modern Villa In Marbella With A Luxe Design To Live By!
---
Master Bedroom – A Private Haven
This spacious master bedroom is an idyllic and captivating place to start the day. The neutrals are retained, but dark wood is given greater emphasis to create even more contrast than usual, ensuring that the atmosphere is relaxing and acts as a soothing mechanism. LUXXU also carefully selected the ideal pieces to help with this, most notably the Algerone II Bed, a customized version of our Algerone Bed with a more minimalist and contemporary aesthetic. Close inspection of the closets will reveal the Skyline CM3014, a PullCast door pull with clean lines and extreme detail like no other.
The Algerone Set Side Table, on the other hand, helps bring the elegant and sophisticated styles to the frontline, while the Magna Pendants help to center the focus with crystal white details that add depth and a sense of rarity to this master suite.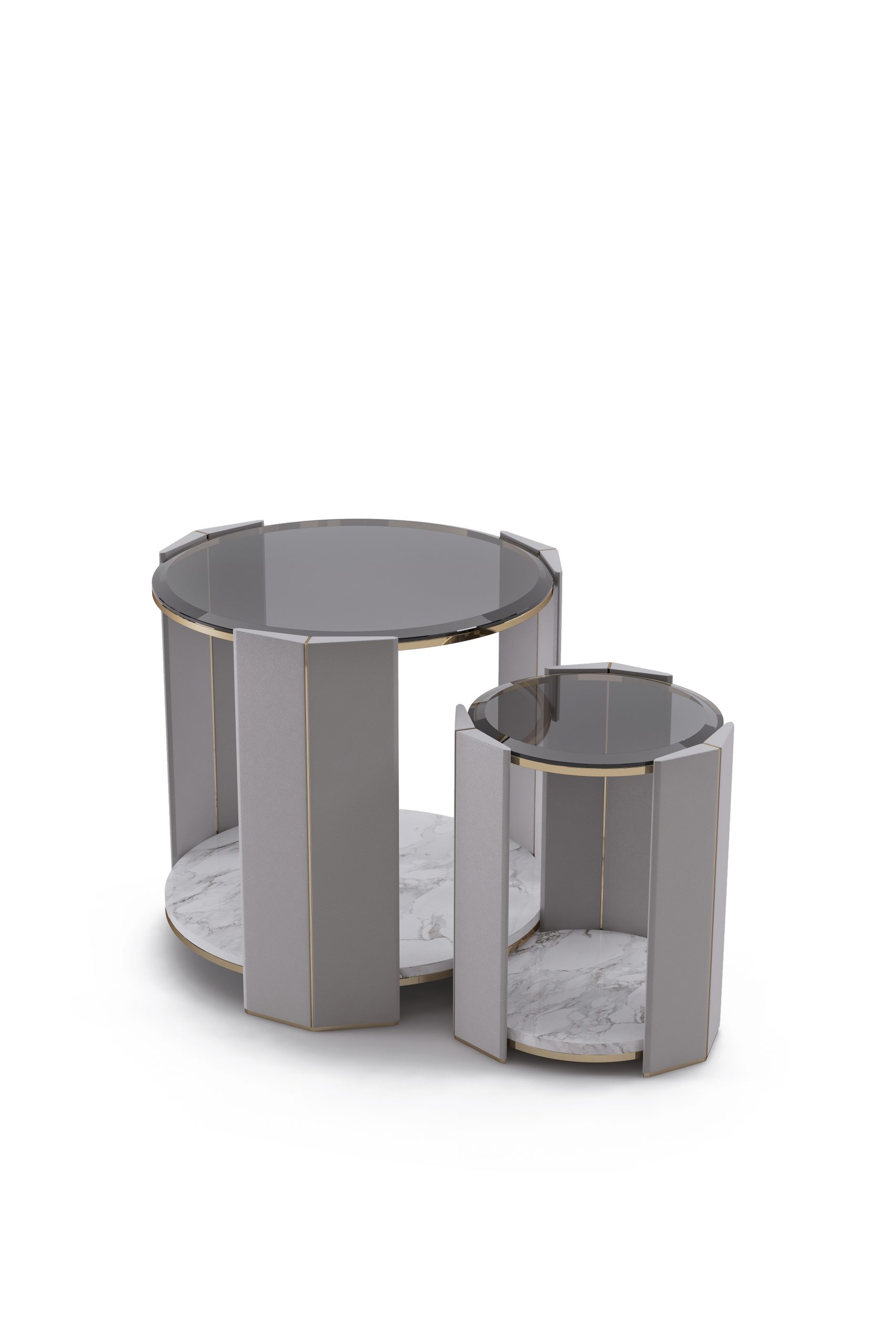 As we approach one of the room's sides, LUXXU's Algerone Dressing Table and Algerone Stool combination unveils a different sense of modernity and a place to keep your rare and lavish cosmetics in an evenly luxury product made with the most premium materials.
We can see the Magna I Floor Lamp and the Magna II Floor Lamp right next to this magnificent combination, both of which feature semi-precious stones and natural textures that help this master bedroom shine brightly, like a diamond.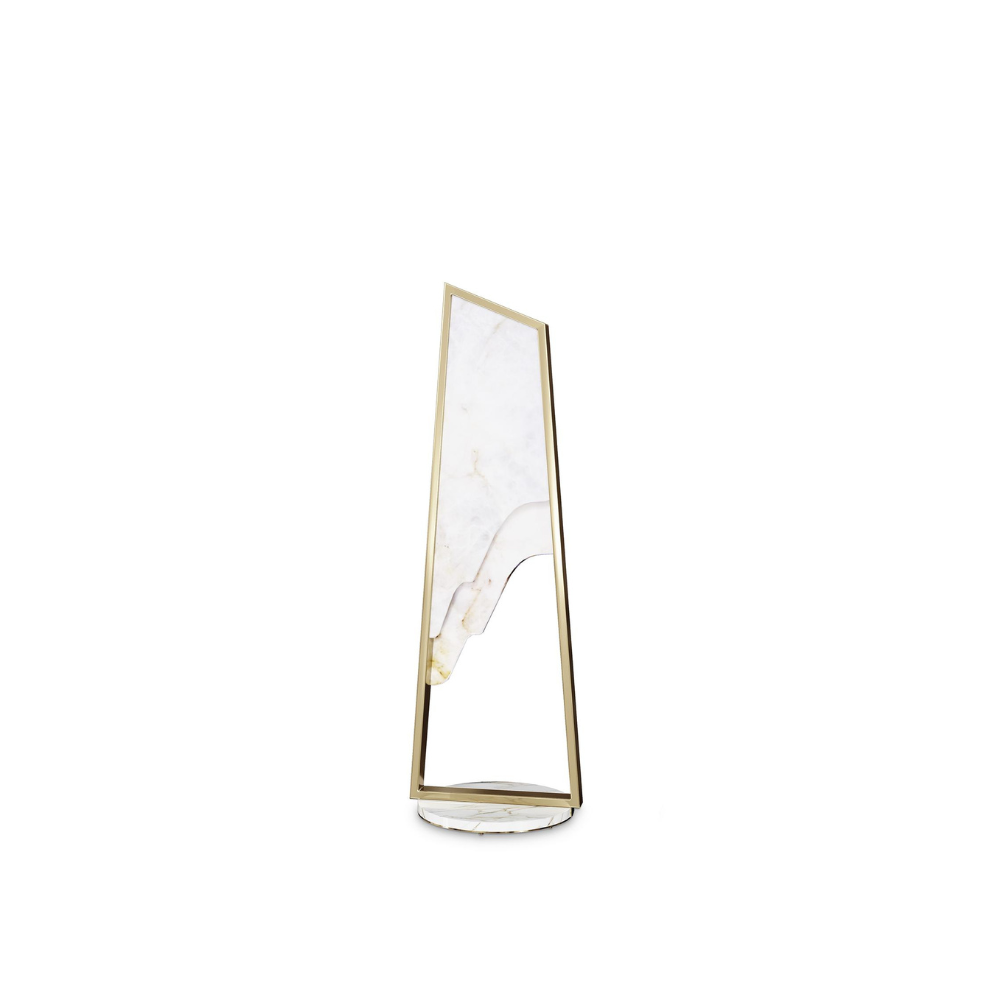 A custom Galea Chaise Longue near the windows offers the best view without exiting your personal sanctuary, while the Algerone Small Side Table provides support for personal possessions and adds a magnificent and functional aspect to such a luxurious room.
---
---
---
Double Up The Luxury
LUXXU had to match its efforts to create the best environment for the siblings who will share this bundle of luxury after giving so much thought to the master bedroom. The Algerone Bed was immediately customized to demonstrate how this piece can adapt to any needs the family may have. The Algerone Nightstand, which is located directly in the center of the beds, has a marble countertop for the ultimate aesthetic, making it the ideal bedside table. The Liberty Small Table Lamp that sits atop it adds endless elegance and charm to this bedroom.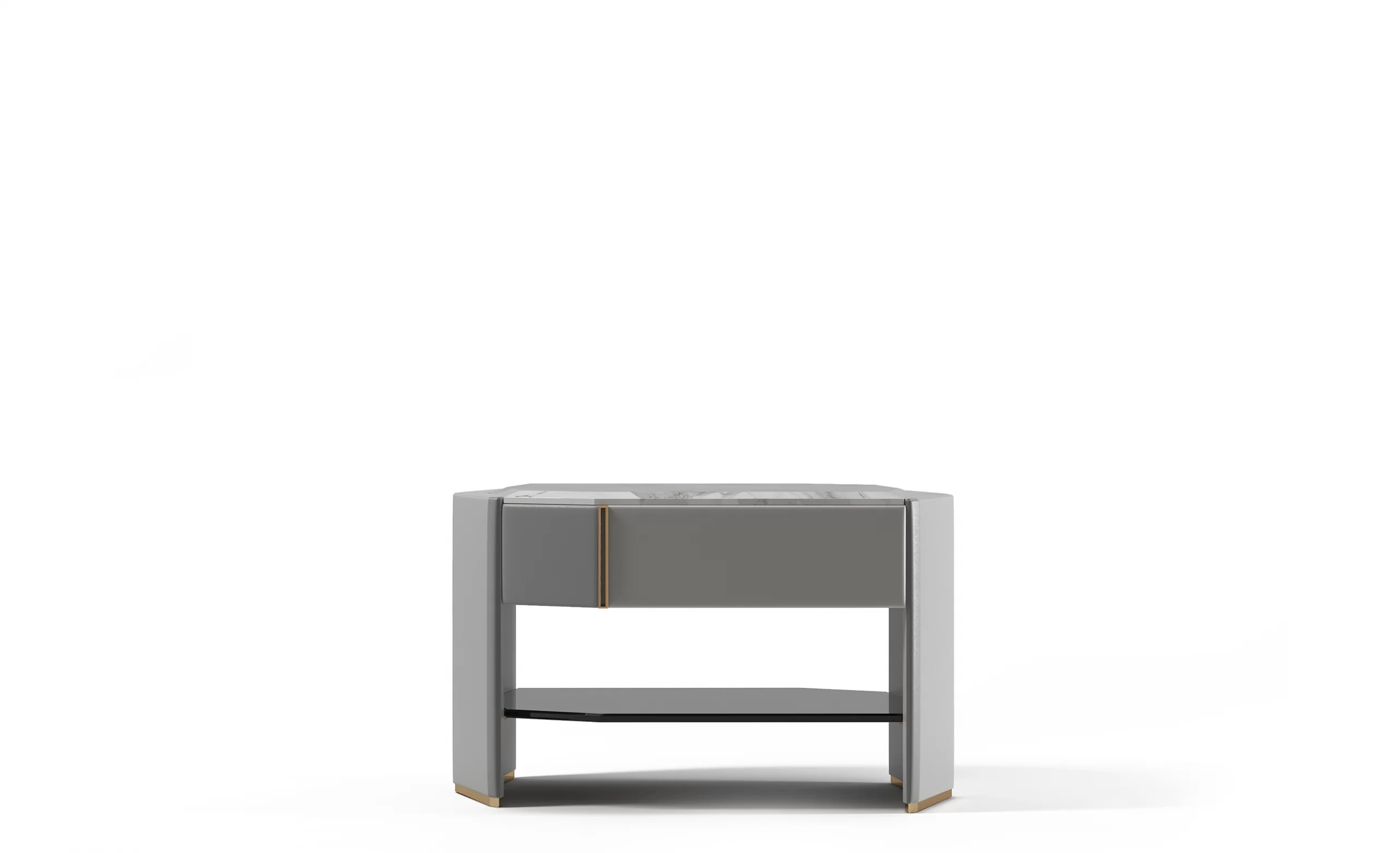 Meanwhile, the Liberty Slim Pendants on each side of the beds are an eye-catching delicacy, ideal for those who appreciate brightening details. LUXXU customized its Otto Armchair to accommodate both parents and children for story time, demonstrating its ability to go above and beyond yet again.
---
See also: Luxury Houses – A Premium Design Collection
---
If you enjoyed this article regarding Master Bedroom And Twin Bedroom Within A Marbella Modern Villa then make sure to check out our socials to find news, inspirations, and more interior design ideas: Pinterest | Facebook | Instagram.