United Kingdom: The Finest Beds For Your Luxurious Bedroom – The bedroom is one of the most often used areas of the home. Is a room where we may relax after a long day and unwind. To do this, we require a serene, enjoyable, and, most importantly, elegant bed where we may comfortably and stylishly sleep.
See also: United Kingdom Top 3 Table Lamps
---
---
Algerone Bed
The Algerone is the pinnacle of contemporary design because it combines elegant lines with opulent components like polished brass, grey leather, and Statuario marble. This design incorporates the architectural ideas from the collection, giving it quite an enticing decor statement while assuring the utmost comfort.
Charla XL Bed
Making modern bedroom décor might be difficult. The timeless and elegant lines of The Charla Collection adorn any interior. The centrepiece of your bedroom décor is this exquisite piece. This extravagant piece design, which is made of grey and black leather and flawless craftsmanship, makes an astonishing statement with opulent accents. With our Charla XL bed, you can awaken in style.
Get the Look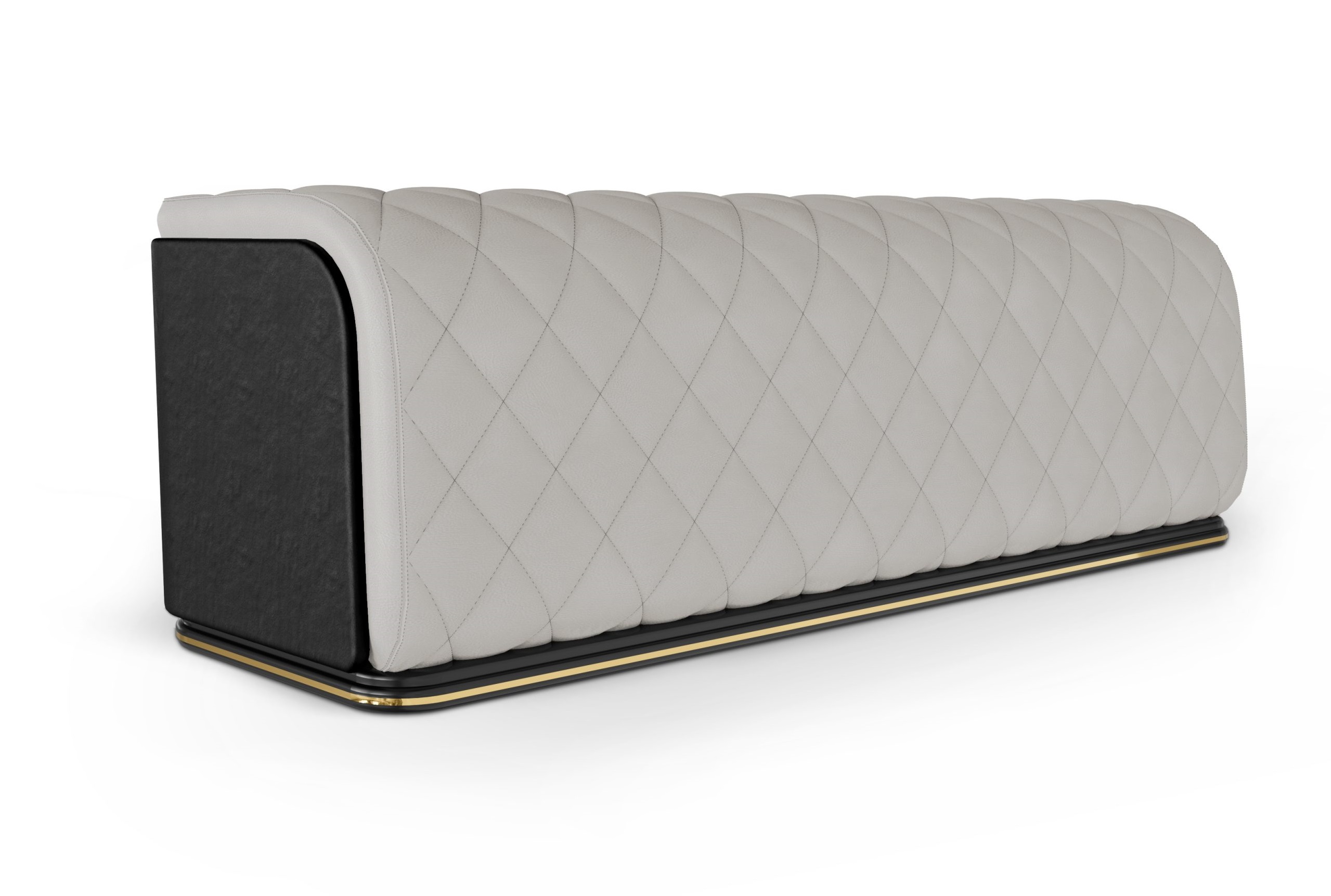 Château Bed
Modern classic is always in style when it comes to designing timeless bedroom décor. Luxxu provides cutting-edge and sophisticated design solutions while paying close attention to every last detail. This Magnifique luxury bed transforms any bedroom into the most opulent space because it was inspired by the walls of French castles. This designer piece features a contemporary headboard that would look stunning in any bedroom, no matter how contemporary or ornate it may be. It is made with leather and gold-plated brass bars.
Get the Look
If you enjoyed this article regarding United Kingdom: The Finest Beds For Your Luxurious Bedroom then make sure to check out our socials to find news, inspirations, and more interior design ideas: Pinterest | Facebook | Instagram.