Maison et Objet Review: One-of-a-Kind Furniture & Lighting Designs

 ⇒ Revere in the most innovative display of design products courtesy of the Parisian trade show and all the innovative brands and designers that were a part of it.

Maison et Objet is perhaps best known for being an international trade show that offers the best solutions in regards to interior design and one's lifestyle. Although the event is coming to an end, the diversity and sophisticated exhibited throughout the last five days have been undeniably helpful for everyone and every single design shown will some way or another authentically make an impact in the home decoration sector. Today, LUXXU's blog will showcase some of the most extraordinary and one-of-a-kind products that were seen at the international fair.
Waltz closet is an elegant modular clothing storage solution, made of walnut root veneer, black leather, black lacquered wood, brass, and smoked mirror. Waltz is the ideal closet for a luxury master bedroom offering a fully customizable organization system.
Gravità armchair by Missoni Home 
Pastel geometrics and noble materials such as plywood, polyurethane foam and polyester fiber blend astoundingly in this colorful creation by Bendik Torvin.
Pearls ceiling and table lamps by Formagenda
Pearls is a timeless lighting design that combines glass spheres in multiple sizes and shapes. It can be arranged in any preferred disposition and it is the perfect addition to a living room decor.
Herbariae tableware by Christian Lacroix x Vista Alegre
Inspired by five different flowers, from the dahlia to the lotus, Herbariae is a collection of tableware best characterized by its subtle lines and delicate beauty.
⇒ Related Article: Feast Your Eyes to the Best Moments of Maison&Objet 2020⇐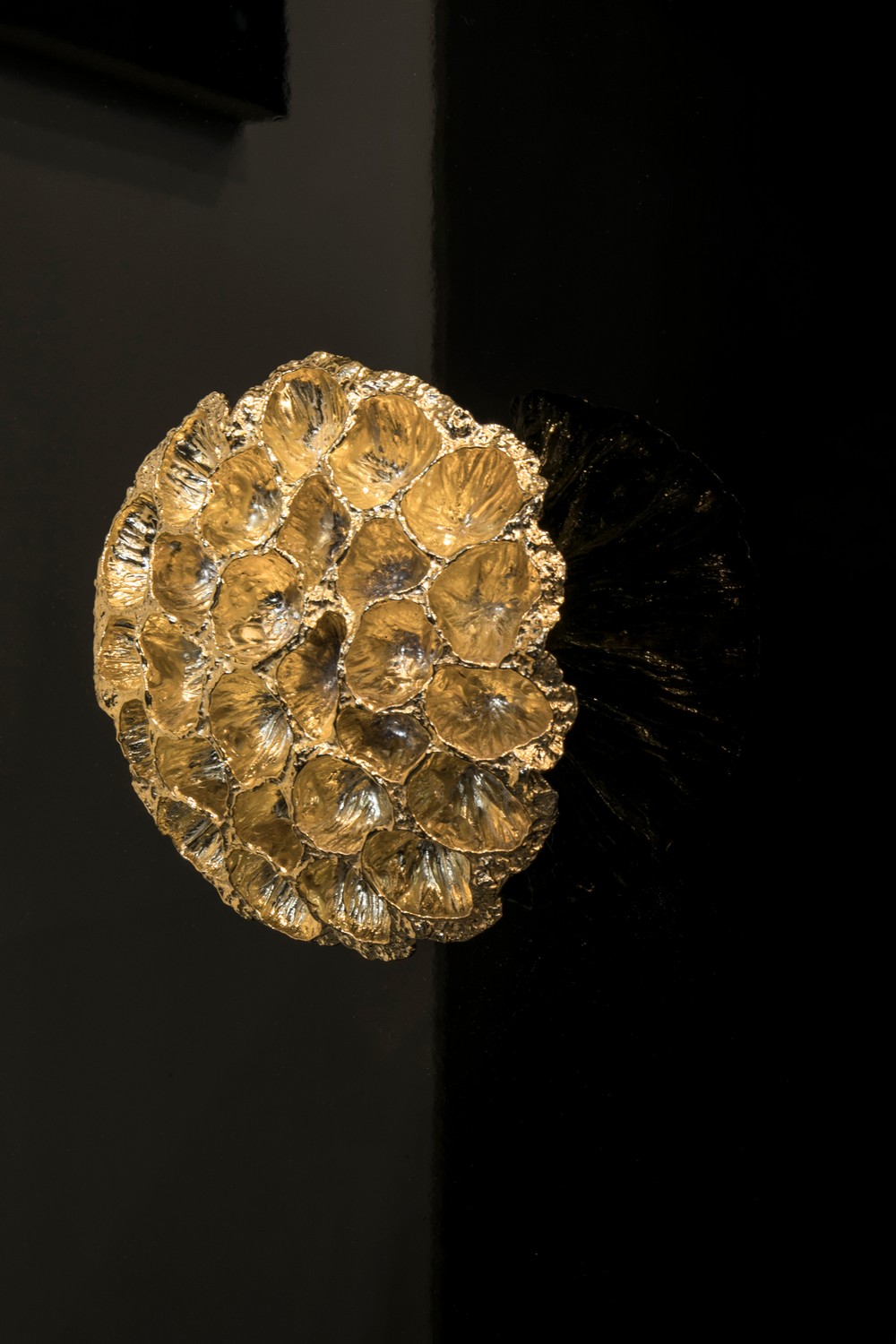 Pullcast has launched a new hardware design in golden tones, inspired by the honeycombs phenomenon. This cabinet handle has a circular shape and it is finished in polished brass.
Nightbloom by Marcel Wanders for Lladró
Inspired by natural flower petals, Nightbloom highlights 3D-relief parts all of which are different and were sculpted by hand. The light that comes from the petals accentuates surface details creating the perfect balance between light and shade.
Sculpted in Carrara marble and lined with polished stainless steel, Suspicion is the ideal side table for an outdoor area, whether by the pool or a relaxing lounge.
Jamaica armchair by CMP Design for Pedrali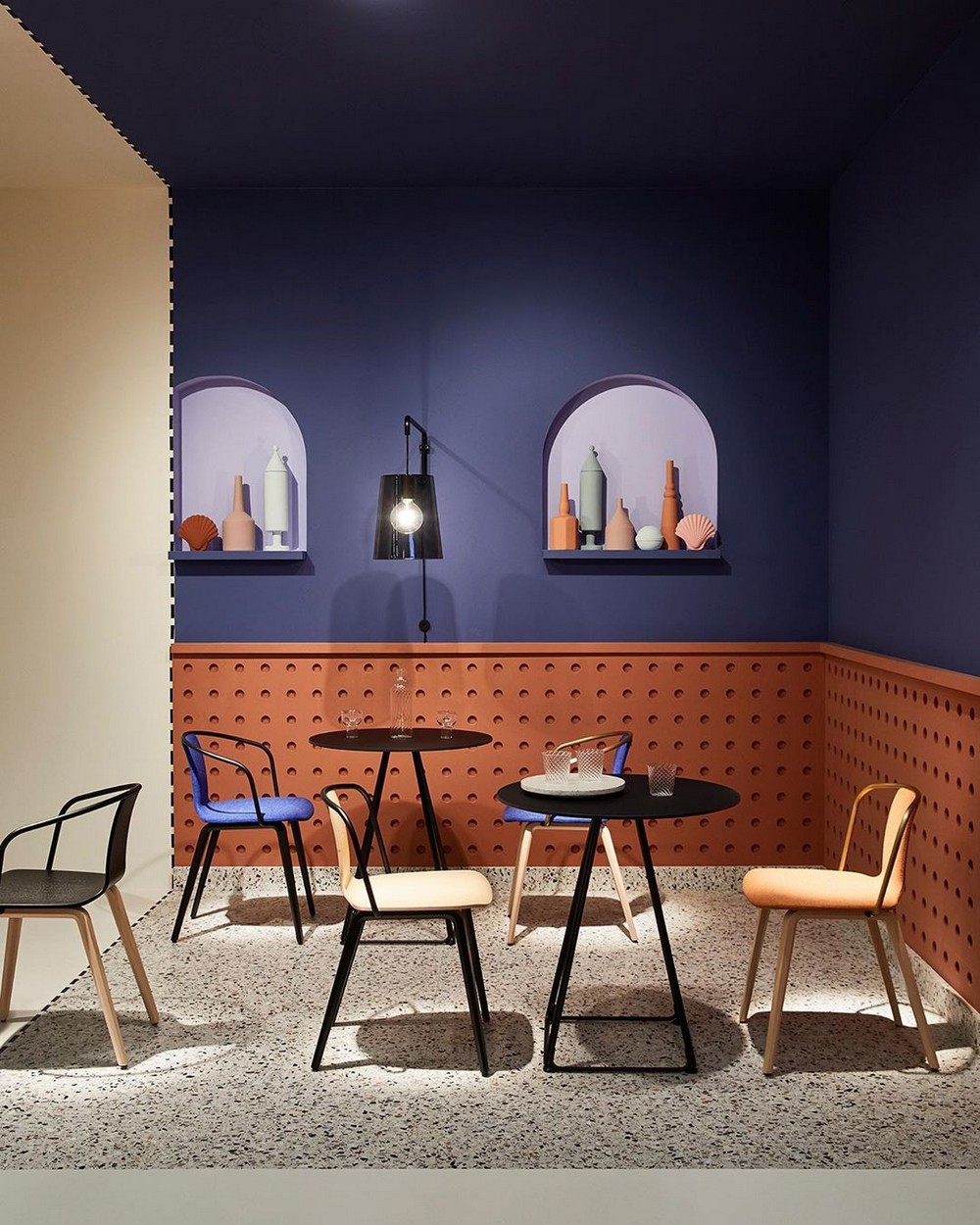 Inspired by Bar Jamaica in Milan's Via Brera, this collection of seatings adds a subtle touch to any bar or restaurant set and has numerous customized options.
Perceived as a collectible object, Mondrian sideboard is born from geometric lines and unpredictably paired with stylish details.
Wink collection by Houtique
In a collaboration with Masquespacio, Houtique's Wink lights and chairs bring a playful character to any contemporary setting. Fringes and gold details grant a delicate yet exuberant nature to these unique designs.
Asmara sofa by Bernard Govin for Ligne Roset
This outstanding modular sofa highlights voluptuous shapes and it features several elements, including five different seating modules, such as convex, concave, small backrest, large backrest, and semicircular table, allowing for numerous decor possibilities.
Baraka shows an outstanding contrast between traditional and contemporary lines. Its walnut root veneer and brass details further enhance its aesthetic.
Queboo's Paris XL standing lamp by Studio Job & Scottie Rechargeable Lamp
by Stefano Giovannoni
Darian features a cluster of gold plated brass asymmetrical bars enveloping a black leather structure, that results in a blend of artful and stout personality.
Chameleon lamp by Marcantonio for Seletti
Seletti's latest lighting design is an innovative take on nature and this magnificent creature in particular. This light-hearted piece that becomes the perfect decoration for camouflage as lustrous glow comes out of the twirling tails of the chameleon.
Odisseia chair by Dooq
This highly aesthetic chair was inspired by a futuristic era and provides discreet luxury to any dining room area.
With the shape of an owl, the Hoot Stool represents the spirit of nature. Made with fiberglass and resin, this stool turns every kid's bedroom into a space full of personality.
Side table Giraffe and oval marble coffee tables by Pols Potten
Brace wall lamps by Bert Frank
Brace features honed alabaster shade, integral LEDs and brushed brass bobbins to create smooth lighting. This remarkable lighting design perfectly combines traditional materials and British craftsmanship.
This modern dining table receives its refined touch courtesy of its Nero Marquina marble structure in dark tones as well as the golden ring that rests at the center of the table, making quite the statement.
Life-size sculptures by Leblon Delienne
Using Pop Culture icons as their main inspiration, Leblon Delienne certainly pushes all limits of creativity by creating sculptural designs in various forms and materials as you can see by the series of life-size sculptures of Mickey and Minnie, depicted above.
All of these designs and so many others definitely put a new spin on design and luxury!  Enjoy the last few hours of Maison et Objet to discover all of these astonishing products and much more! Remember, Maison et Objet returns for another exciting edition, from 4-8 September 2020, so stay tuned for more design and lifestyle news!
⇒ See Also: Maison&Objet 2020 – Take a Sneak Peek at LUXXU's Latest Novelties⇐
If you enjoyed this article about a final review of Maison et Objet Paris in regards to design inspirations, then make sure to check out our socials to find more interior design trends and ideas:   Pinterest | Facebook | Instagram.