The Best News & Trends Already Spotted at Maison et Objet 2020

 ⇒ Maison et Objet Paris is finally back and ready to offer the best lifestyle and design inspirations.

The moment that everyone in the design scene was waiting for has finally arrived. Yes, Maison et Objet has finally returned to Paris Nord Villepinte and with it comes an avalanche of news and trends that surely will be quite impactful in the interior design industry. As a way to celebrate design in the biggest way possible, the LUXXU's blog will showcase a series of novelties and classic designs from some of the trade show's leading exhibitors, so be prepared to be inspired!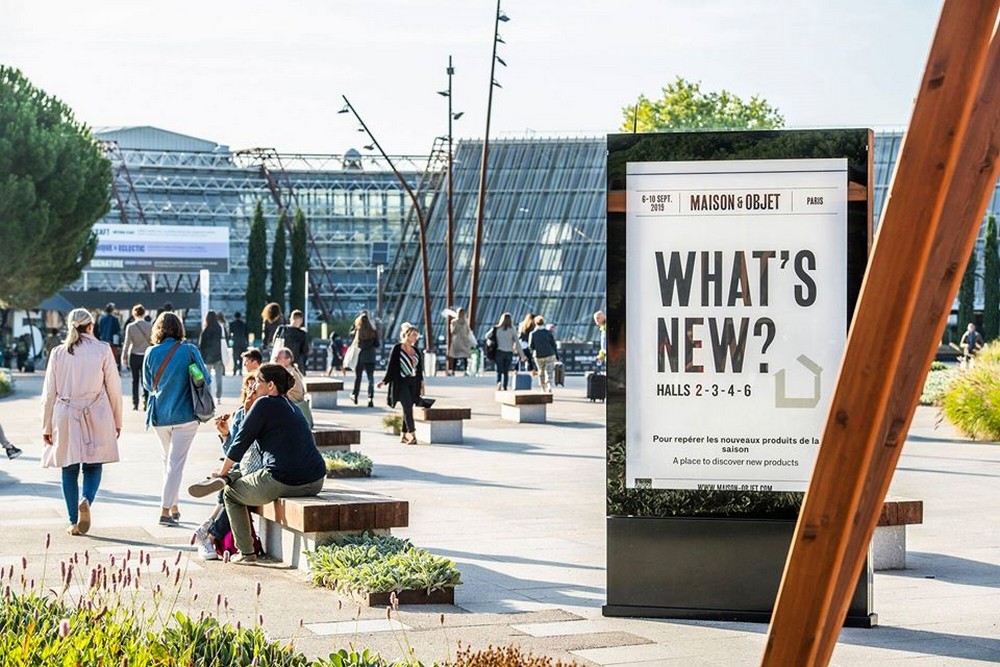 ⇒ Related Article: Learn What to Expect from Maison et Objet's Designer of the Year ⇐
(RE)GENERATION
In celebration of its 25th anniversary, the new edition of the international trade fair is embracing the future as well as how trends and consumer behavior has evolved. This new theme breaks down the desires and expectations taking into consideration all the social and economic factors that these generations had to face. Below, you can find a few living areas.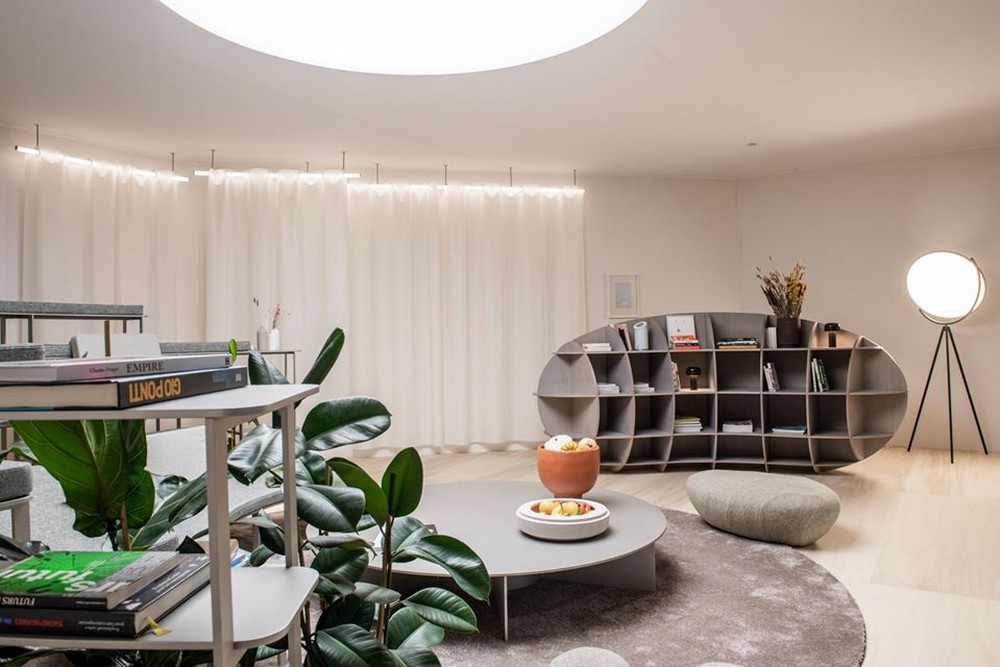 MOM Village
This highly curated space was designed by Philippe Negro is an astounding source of inspiration that connects, inspires and makes everyone inspired! In this platform, you can find a wide variety of ingenious products, from furniture to textiles as well as decorative items, all of which represent the latest trends in the industry.
Colorful Environments
A major trend that has been seen is the bold use of color in interiors spaces, from lively wallpapers to exquisite fabrics.
Restaurant design by Covet House (Hall 8, C13) that highlights a vivid work of art as well as a nature-inspired wallpaper.
Seletti's stand  (Hall 6, J16) is covered in wildly vibrant features that will certainly leave you flabbergasted.
Circu (Hall 8, C20) provides an alternative way of how one can decorate a kid's bedroom. Neutral tones blend beautifully with more vivid shades like pink and purple.
Missoni Home (Hall 7, A65-B66) has created an ethereal space best described by its hyper-realism. Spark explosions, animated shades, and morphing faded tones come together in the most spectacular way.
Sculptural Lighting + Dramatic Chandeliers
The following designs are bringing all the drama and excitement to Paris. Unique and sculptural forms certainly set the tone!
LUXXU (Hall 8, A16) offers a daring living sensation with a series of luxurious upholsteries and modern furniture designs as well as elegant lighting pieces, all of which combine high-quality brass and handmade ribbed tubes of crystal glass.
In the signature pavilion, you can also find this sculptural chandelier from Villari (Hall 8, Stand C39) that leaves everyone stunned due to its remarkable form.
Brokis (Hall 6, M38/O37) showcases the stately Knot pendant lights in a series of sizes and shapes. Natural fiber and blown glass become the perfect match in this striking lighting design.
Mid-Century Flair
Mid-century modern design has never looked so good. DelightFull (Hall 6, C26/D25) brought a series of detailed lights that certainly make a unique statement due to its shapes.
This lighting installation by Bert Frank (Hall 8, B81) is purely outstanding, not to mention the red-toned upholstery that is the ultimate expression of comfort.
Essential Home (Hall 6, C26/D25) display numerous designs inspired by the greatest icons of the golden era, including the Wilde vanity mirror.
Neutral & Earthy Tones
Opting for a neutral or earthy palette is an excellent way to bring harmony and a more soothing and natural touch to an interior. The following brand took this trend to a whole new level, while these tones are the main stars, you certainly can not miss the pops of color, textures and detailed accents that can be seen throughout.
Guadarte's stand (Hall 7, D54/E53) is a prime example of timeless design. The neutral tones of the dining chairs and table resonate beautifully with the textured chandelier and mirror, along with the surrounding decorative items.
Brabbu (Hall 6, H26/I25) brought fierceness and natural allure to the Parisian trade fair. The earthy palette, the greenery, and the golden accents offer quite a contrasting look.
Minimalist Design
Minimalism will never go out of style because most of the time, less is more, especially when it comes to interior design. It is about creating unique aesthetics and products that are functional and elegant without being over-the-top.
Eno Studio (Hall 6, K16/L15) took minimalism to new standards by showcasing clean-lined designs and combining white and gold tones.
Caffe Latte (Hall 8, C13) premiers at Maison et Objet with a collection best defined by a minimal and modern aesthetic. Its furniture and lighting designs benefit from softer tones and organic shapes.
The Outdoor Experience
With comfort and pleasure in mind, Mysa showcases for the first time at Maison et Objet by introducing a series of outdoor designs, including the Hamptons lounge chaise, the Suspicious side table, and the Vertigo center table, that provides the ultimate timeless experience.
Architectural Hardware
One of the brands exploring this unique trend is Pullcast (Hall 8, A16) whose products reflect a new aesthetic with strong architectural and artistic influences.
Ultra-modern Tableware
Plates with curated motifs is one of the biggest trends in tableware and the two design powerhouses, Roberto Cavalli Home Interiors and Vista Alegre are undoubtedly among the standouts.
Roberto Cavalli Home Interiors (Hall 8, A11)
Vista Alegre (Hall 8, C73)
Geometric Design
Boca do Lobo (Hall 8, C3) presents contemporary and timeless interiors. One of the main features is design with geometric forms, further enhanced by noble materials and gold accents.
Marble Bathroom Furniture
Marble is one of the most sought-after materials due to its natural uniqueness, high durability, and versatility. At Maison et Objet, a lot of products featuring marble as its main material are exhibited, including the likes of two outstanding bathroom brands. Maison Valentina (Hall 6, H26/I25) presents the Petra bathtub, a piece with an exclusive visual effect and Antoniolupi (Hall 6, J112) unveils one of its latest designs, the Plissé sink by Paolo Ulian
⇒ See Also: Maison&Objet Set to Thoroughly Explore Hotel and Restaurant Sectors⇐
If you enjoyed this article about news and trends regarding Maison et Objet 2020, then make sure to check out our socials to find more interior design trends and ideas:   Pinterest | Facebook | Instagram.
Source: Maison&Objet