Today is the first day of Maison et Objet Paris! We couldn't wait to share news from the event, so here a few pictures from this wonderful first day.
LUXXU is very proud to once again be part of one of the best design events, Maison et Objet Paris, which is one of the main stages of interior design, where the trends are set for the year!
With many novelties to be presented at the event, the luxury design brand invites you to step into the luxury world at HALL 8 | STAND C85.
See what the first day is looking like and stay tuned for more news from the design event.
The Scala Chandelier is a stunning lamp that takes every ambiance from boring to super luxurious! Visit our stand and see all the details in person, you'll be amazed by the Swarovski crystals.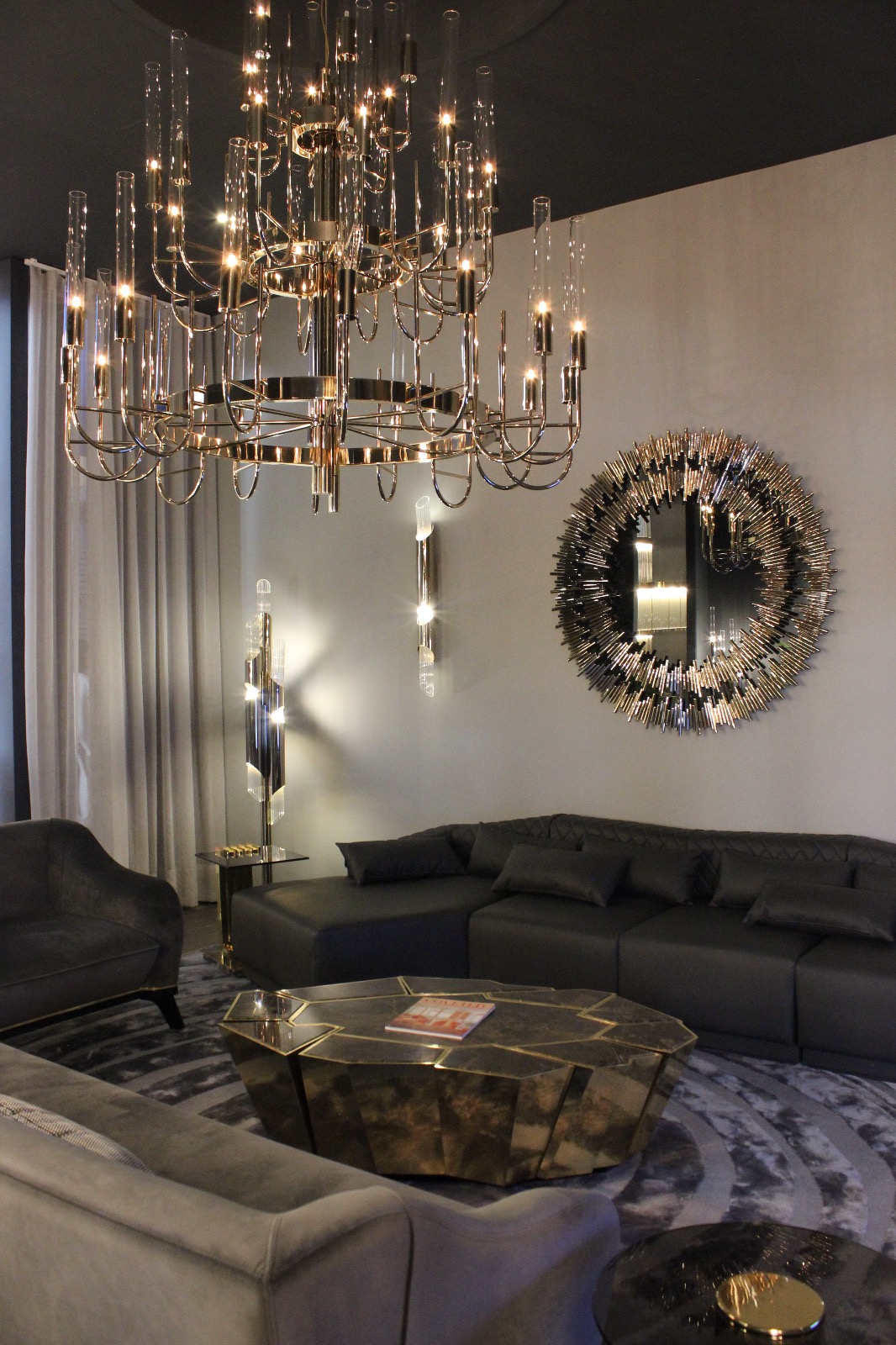 Speaking of chandeliers, the Gala is the perfect addition to any living room! Complementing perfectly the furniture, also by LUXXU, this living room is the ultimate expression of luxury.
See also: Meet Sebastian Herkner – Maison et Objet Designer of The Year
We welcome you to the stand with many novelties, including the stunning and elegant Waltz Bookcase, a wonderful design that will take every office, living room and bedroom to another level!
But the surprises don't end there! We just released a new bedroom collection that is here to bring the best of design to bedrooms! Visit our stand and discover more,
You might also like: The Best Conferences at Maison et Objet 2019