Living Room Design 2023 – A Simple Yet Luxurious Setup => The living room is the most lively and active part of any house. This room is incredibly versatile because it can serve many purposes, you can host your guests, you can relax after a long day of work, or simply entertain yourself by watching a movie. The possibilities are endless but such a precious part of your property obviously demands a luxurious interior design, decorate your living room interiors with simplicity and exquisiteness combined, and create a minimalist style and an appealing ambiance.
See also: The Waltz Collection – Elegant Furniture With An Unmistakeable Style
A Center Stage Décor
Select a prime location for your living room décor. Whether you have a lot of space to work with or not, you will want to go for the most eye-catching spot so that your interior design is the very first thing your guests will notice and marvel at. This is an early and crucial step that will do wonders for your living room interiors.
Get the Look
See also: Charla Sofa
Statment Upholstery Is A Must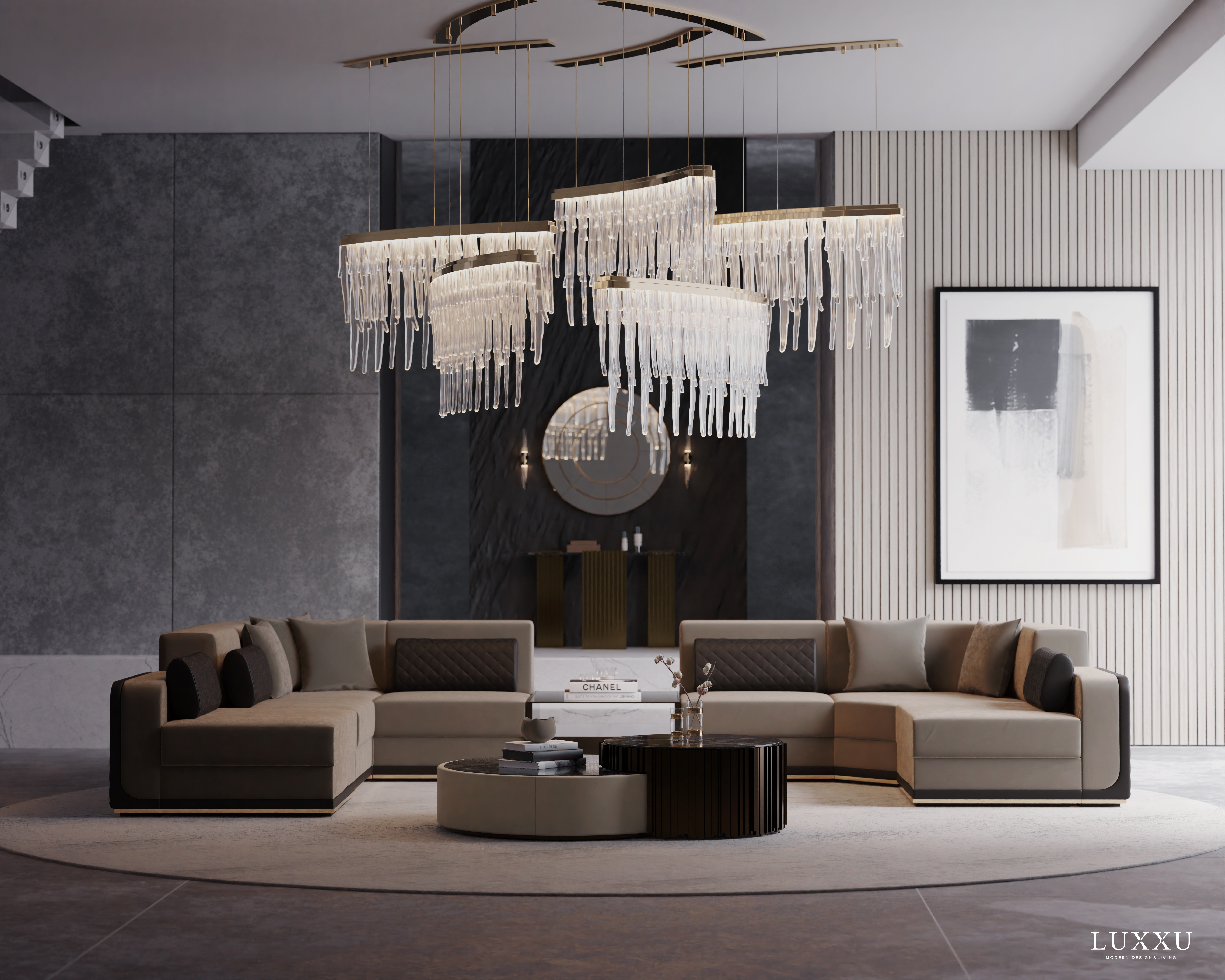 Start your living room decoration with excellent upholstery. A statement sofa is the best way to start a living room décor setup with a luxurious impact and a vibrant character, a dazzling piece that will leave everyone speechless and amazed at first sight. The Thomson Sofa by Luxxu is the perfect example of a sofa that combines a modern design, incredible functionality, and beautiful aesthetics all in one, starting your living room interior design with it will allow you to bring a multitude of different elements with just one piece.
Suspension Highlights
Ideally your living room interior design setup should benefit from both natural and artificial lighting. Being able to count on natural light during the day will surely bring a different and more luxurious feel when you turn on your own lighting at night. Going for suspension lighting is a great path to choose if you wish to convey the utmost luxury and exquisiteness, a lighting piece like Luxxu´s Babel II suspension will surely dazzle everyone with its beauty and highlight your living room decor beautifully.
Get The Look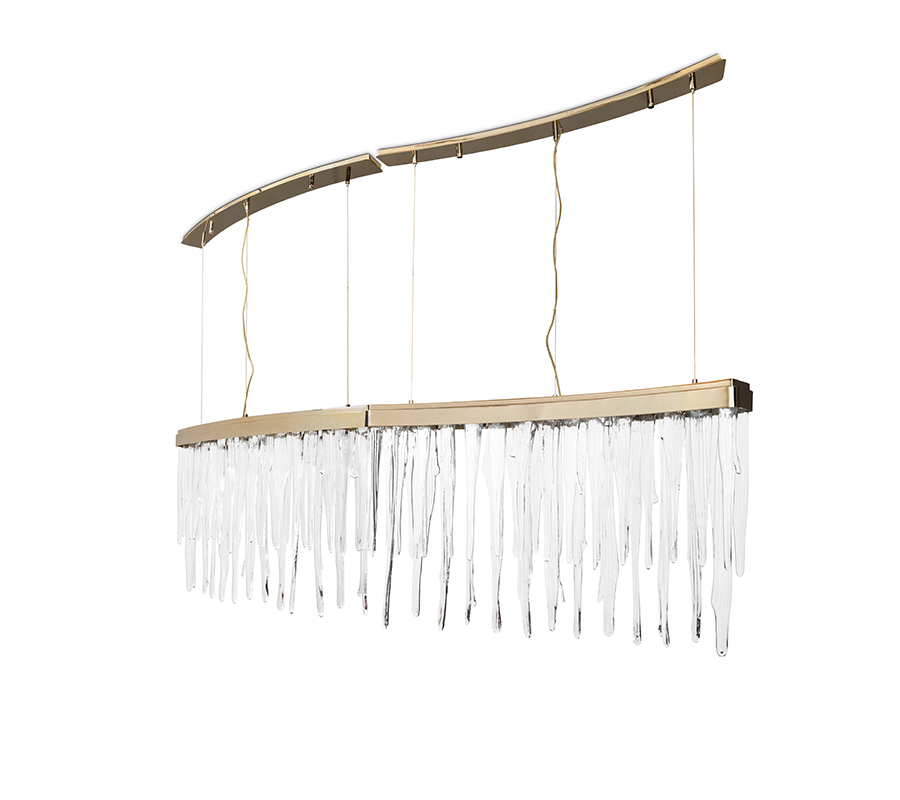 See also: Mayer Black Center Table
But Wait… There Is More
Coming Soon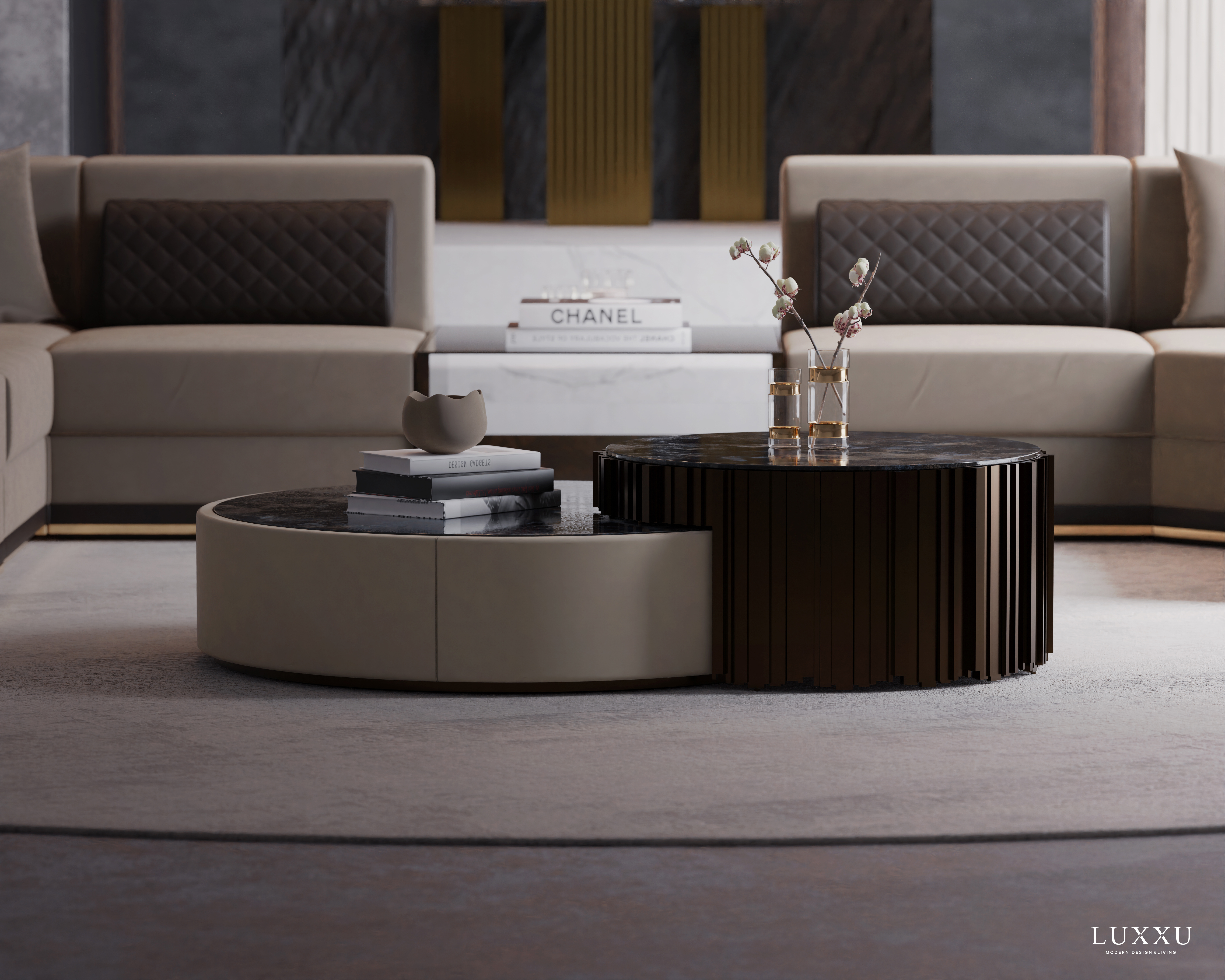 If you are pondering changing your living room décor soon and you enjoyed the interior design solutions we are giving you today, then maybe you should consider waiting just a little while longer, and trust us, it will be worth it. The final piece of this living room setup is arriving very soon and it is a one-of-a-kind piece when it comes to furniture design. This Empire Center Table set will bring a versatile and appealing aesthetic to your living room and blend harmoniously with the rest of the room´s interior design pieces.
See also: The Burj Collection – A Symbol Of Modern Age And Luxury Combined
If you enjoyed this article regarding Living Room Design 2023 – A Simple Yet Luxurious Setup then make sure to check out our socials to find news, inspirations, and more interior design ideas: Pinterest | Facebook | Instagram.
< ?php get_footer(); ?>