Luxxu´s Dining Room Inspirations => There are endless possibilities for creating a dining room design to suit your personality and lifestyle. Whether you're looking for a formal dining room with luxury pieces and darker tones or a more light-colored theme, Luxxu has the options for you!

See also: Timeless Design Trends – Top 5
Statement Chandeliers
An extraordinary feature for any dining room project, that will transform the ambiance of any interior decor. Balancing timeless values with a modern vision, this exclusive lighting design like our Waterfall Suspension will enrich your dining experience with glamour and sophistication.
Completely furnished with luxurious pieces from Luxxu, this dining room has raised the level for contemporary interiors. Different materials and patterns meet in this room, forming an elegant and harmonious atmosphere! Discover the Waterfall Sputnik and the Charla chairs for the ultimate elegant touch of luxury in your design projects.
See also: Darian Sideboard
When it comes to a luxury dining room, every detail matters and must carefully be thought out. The waterfall round suspension lamp by Luxxu creates a unique setting, that is both irreverent and glamorous.
Sets of Dining Room Furniture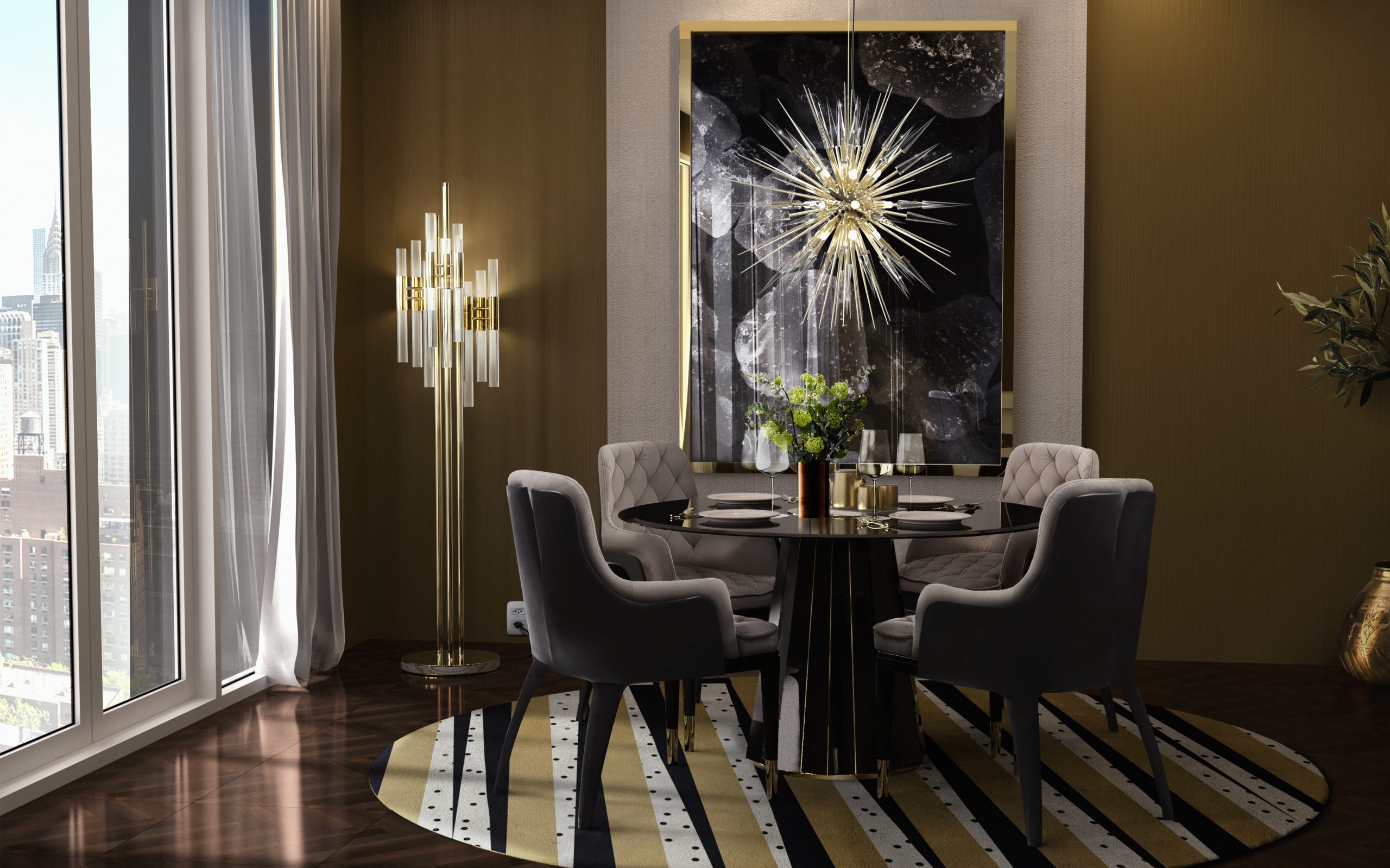 Dining rooms are a crucial element in any household, and thus needs to have the perfect design. Achieve that ideal ethereal look in a white and gold ambiance, with the uniquely majestic EXPLOSION SUSPENSION from Luxxu, paired with the Waterfall floor lamp, the Charla Chairs and the exquisite Darian table.
Should you need some interior design inspiration for your classic living room, look no further. This completely serene and delicate room includes an incredible littus dining table from Luxxu!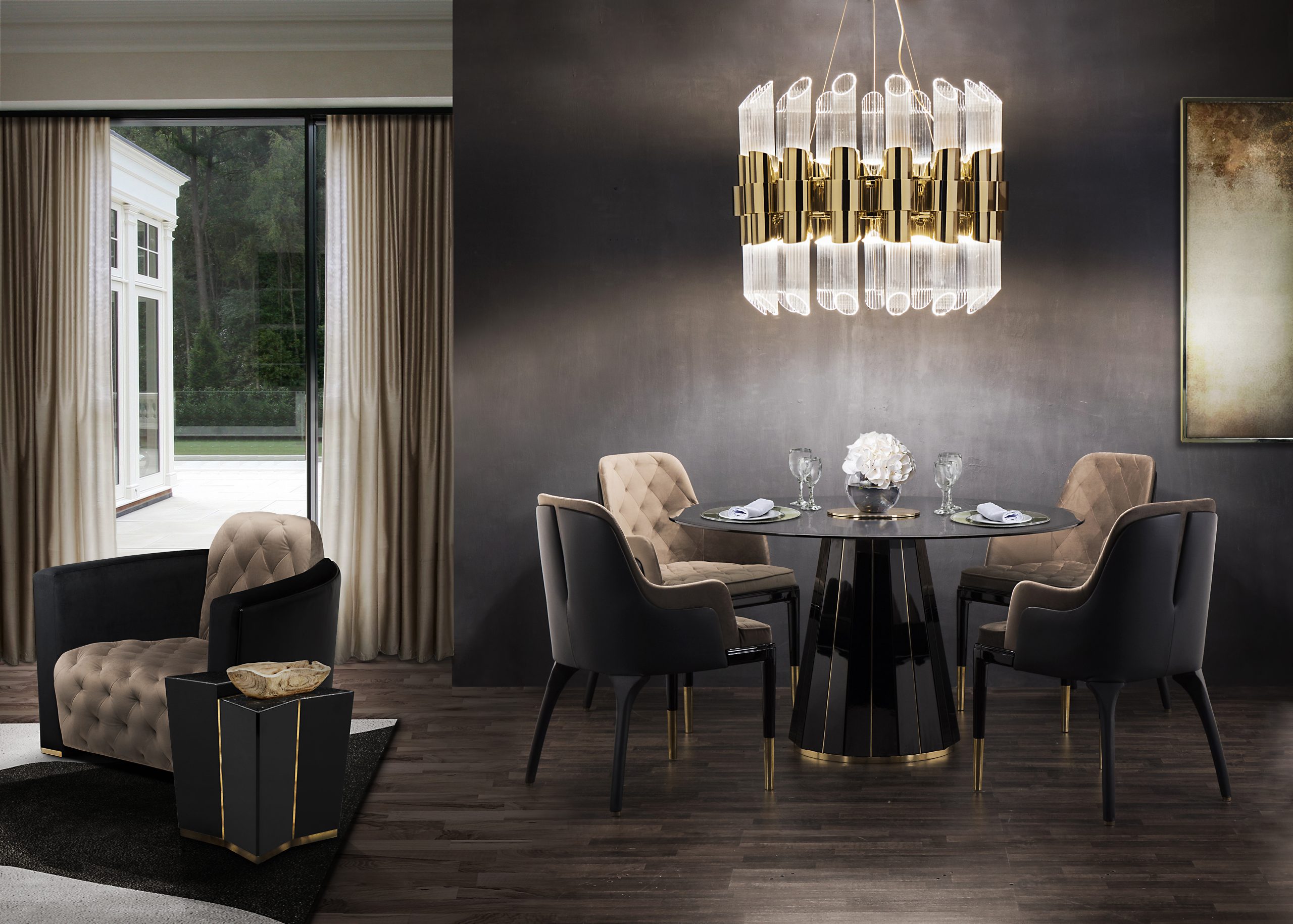 With the Charla dining chair, you can easily make your dining room look like an art gallery, especially combined with our Darian Dining table. If you were looking for a visual statement, then this dining chair is surely for you. Art will always be the journey of a free soul.
< ?php get_footer(); ?>
Home Bar Design
Luxxu's newest collection is here to make a turn in your interior decor. Designed to complement our upholstery line, the new pieces are, as always, filled with glamour and amazing craftsmanship, exude comfort and amazing design. Get ready to swivel in style!
Charla Bar chair is here to bring that old noir movie scene vibe into any modern dining space, whether private or commercial. Made with the finest materials, the modern dining chair has a new feature with adjustable height and a swivel, the perfect blend of luxury and comfort. Complete the look with the Darian Bar tables and the Pharo Small Pendants

If you enjoyed this article regarding Luxxu´s Dining Room Inspirations then make sure to check out our socials to find news, inspirations, and more interior design ideas: Pinterest | Facebook | Instagram.