Exquisite Interiors To Inspire By Luxxu → LUXXU is all about luxurious interior design and today we bring you a collection of our most memorable interior design ideas, hopefully, this will inspire you to give an upgrade to your home decor in time for summer. Come with Luxxu Blog and observe these elegant ambiances that will, without question, inspire impressive interiors.
Living Rooms
There is nothing better than having a spacious living room, it allows you to get creative with your interior design and integrate large pieces while still keeping a lot of free space which showcases true richness. This luxurious and well-crafted living room combines comfort and luxury, with the Shard Chandelier by Luxxu grabbing all the attention!
Sophistication is simple to achieve with neutral tones. Nevertheless, a neutral color scheme always wins with golden accents. This living room is embellished by the Shard Chandelier grabbing all the attention, alongside the Vertigo Center table, which contrasts perfectly with the Thomson Sofa.
Dining Rooms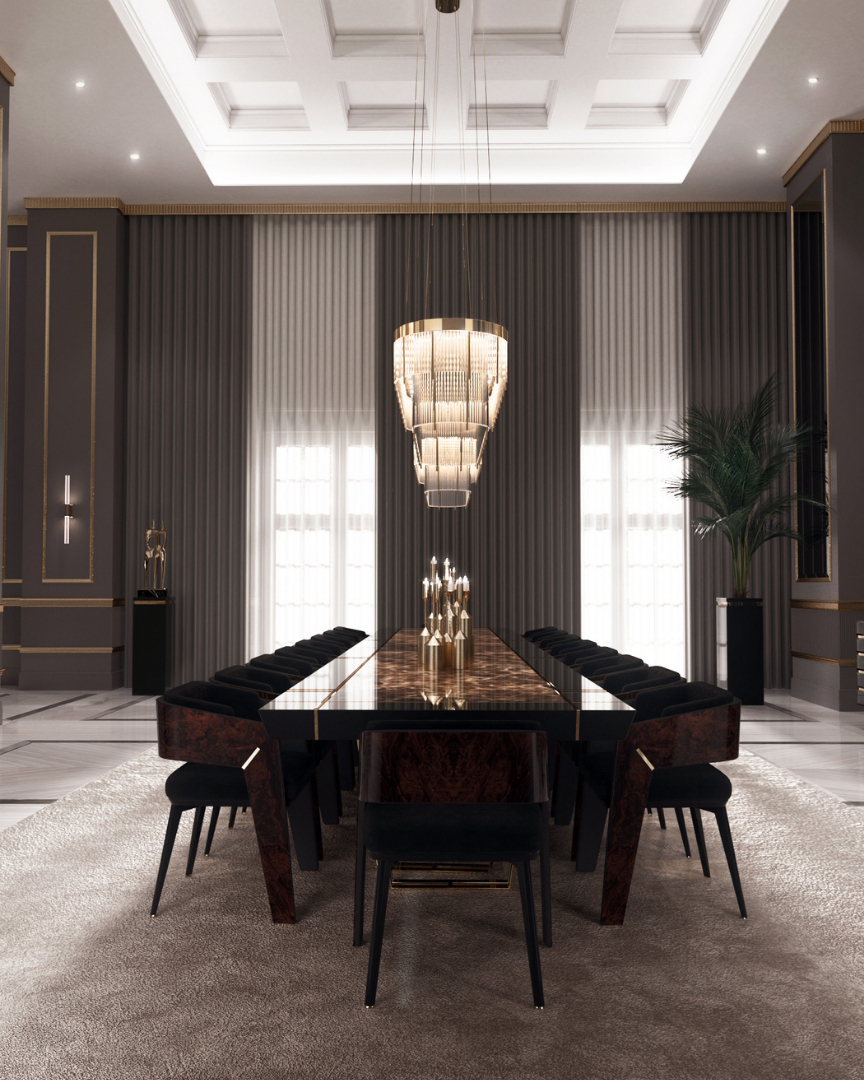 Dining rooms are one of the most important divisions of a house, so upgrade your home decor to impress your guests when they visit. Luxxu has the perfect dining room set up for you to furnish your home with luxury and comfort. The Pharo Snooker Suspension brightens the dining table with its elegance. It's the perfect lighting fixture and pairs beautifully with our Apotheosis XL Dining Table.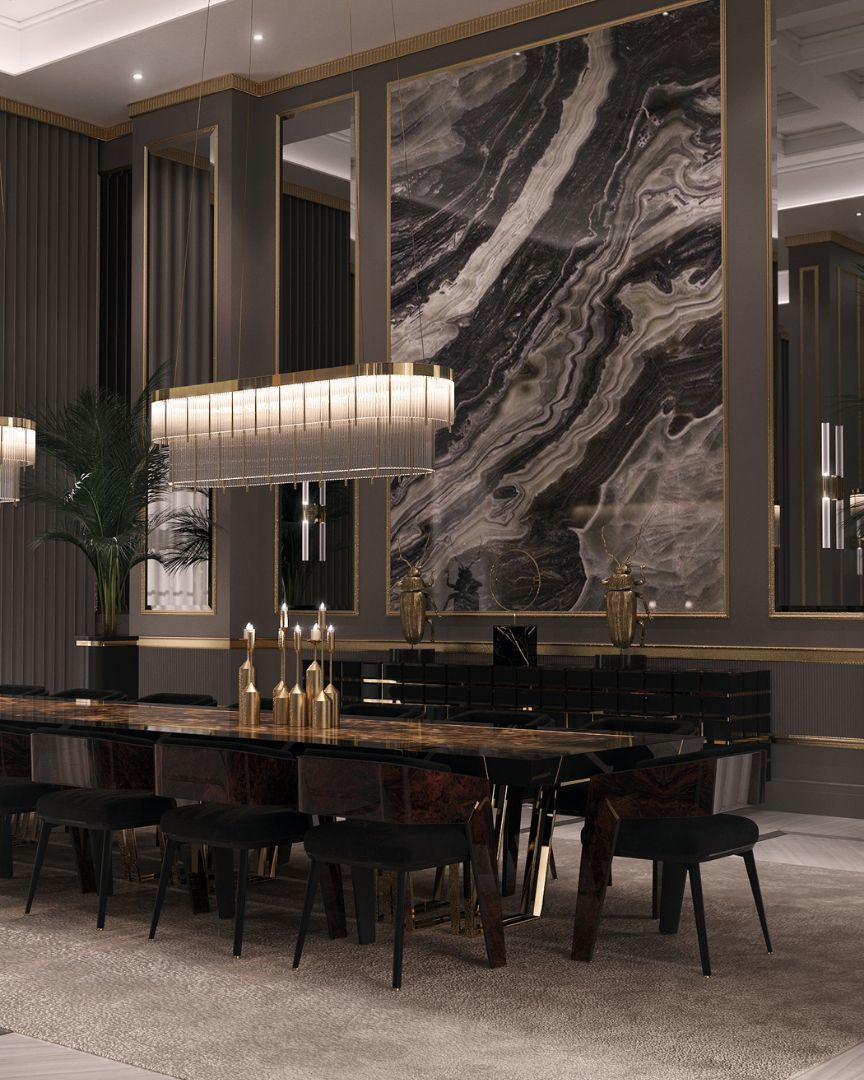 The dining room design shouldn't be overlooked. After all, it's in this space where magical meals happen and where you spend time with your friends and family. Combine a powerful dining table and brighten with graceful lighting. The Pharo Snooker Suspension by Luxxu it's the perfect lighting fixture for a dining room and pairs beautifully with the Apotheosis XL Dining Table.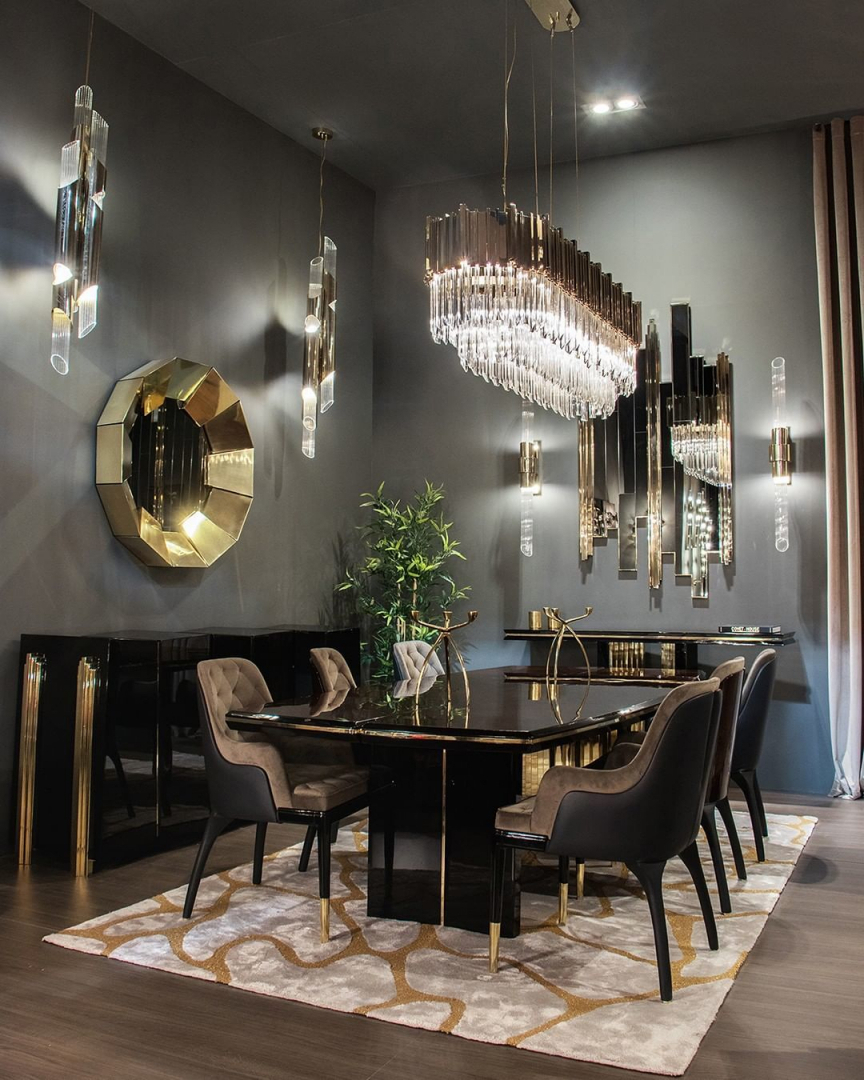 The dining table is like the lead actor in a dining room design. So, it's better to enhance your décor style with a high-quality and modern table. The Beyond Dining Table by Luxxu has a timeless design that will enhance your home decor, after all, this piece is a statement table that becomes the perfect center point of any dining setting.
See also: Charla Chaise Longue
Reading Corner
When designing a space meant for reading another huge factor is lighting, a crucial point when reading. This reading corner is brightened by the Pharo Floor Lamp by Luxxu, a piece designed in a simple and robust style and made of brass and crystal.
Entryway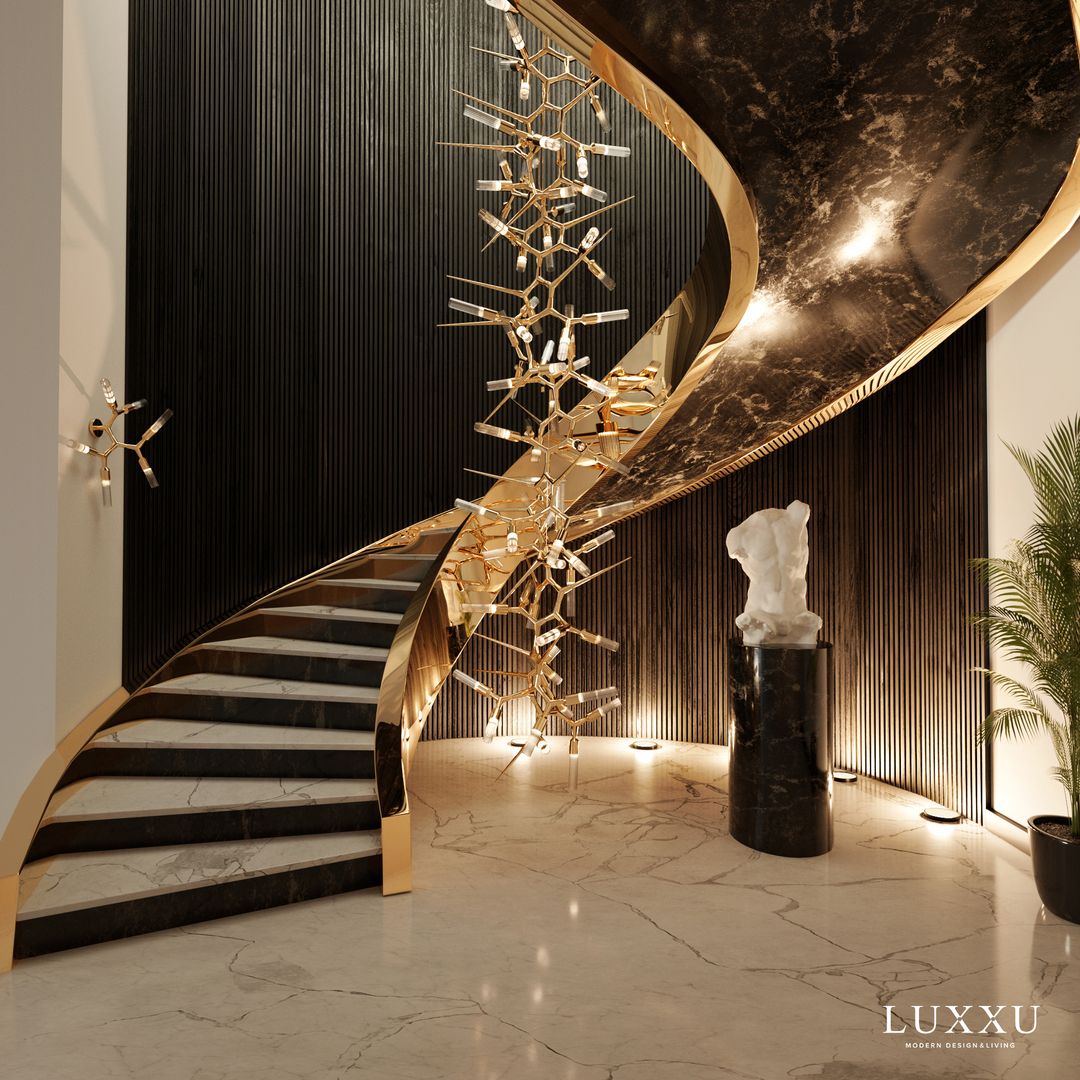 All impressive entryways have statement lighting fixtures. The Shard Chandelier embodies the ultimate expression of luxury lighting. It's the perfect fusion of elegance and bold design.
Bedrooms
Decor ottomans are as functional as they are an elegant choice. This piece can successfully be used in any room in your home, especially in your bedroom decor! The Tenor Ottoman by Luxxu brings an attractive presence to any chamber.
If you spend most of your time in your bedroom, you should make it so it's the most special room in the home. This division should be comfortable and relaxing, but also sophisticated and exquisite. LUXXU created a dreamy chamber where luxury and comfort meet. The Charla XL Bed becomes an impressive statement with luxury details. Plus, it pairs wonderfully with the Pharo Suspension lamp.
Closet Design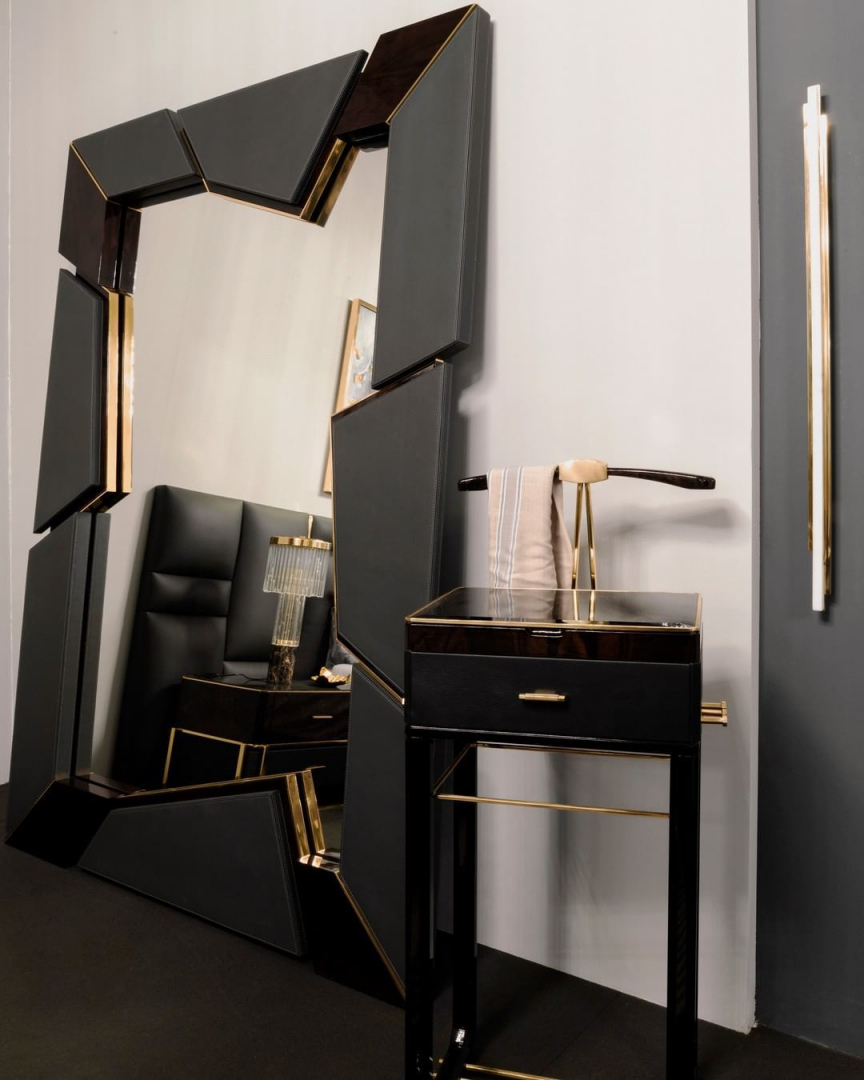 Sometimes opting for a larger floor mirror and a more maximal approach is the way to go. In this elegant interior set, the Athos mirror easily becomes the focal statement piece mainly due to its gargantuan form. Athos is a strong design and despite its dimensions, it looks elegant in any setting, stealing all the attention. Ideal for walk-in closets or master bedrooms. In addition, the Waltz Valet Stand completes the decor, a sophisticated and smart solution to simplify daily routines.
Offices
A perfect match for a living room zone is the Thor Center Table combined with Darian Side Table. This combination allows dividing the room into two zones, bringing into life an elegant laser place. To complete this set couldn't miss the Tycho Round Suspension to give light to this place and giving the luxurious touch that cannot be missing
An exclusive desk that conveys an unmatched sense of style and aesthetics is the key to boosts productivity. The Apotheosis Desk is the anchor point of this interior and makes quite a luxury statement. And as the perfect fusion of function and beautiful design is the culmination that every home office room should aim for, the Charla Office provides comfort and Tycho Rectangular Suspension the functionality required for the complex tasks of modern business culture. All of this is combined with an attractive factor to make you feel rewarded and fulfilled while working.
See also: The Burj Collection – A Symbol Of Modern Age And Luxury Combined
If you enjoyed this article regarding Exquisite Interiors To Inspire By Luxxu then make sure to check out our socials to find news, inspirations, and more interior design ideas: Pinterest | Facebook | Instagram.
< ?php get_footer(); ?>