During the occasion of the Toronto Interior Design show last month, Jonathan Adler exhibited one of the most colorful and elegant installations we have seen in a while!

The New-York based interior designer, Jonathan Adler, who is best known for his vibrant and generous interiors. At the Interior Design Show in Toronto, showcased Dreamland, a unique installation that is best described as a portal to the world of fantasy. It was conceived in collaboration with the Israeli luxury quartz brand, Caesarstone. Today, LUXXU Blog recalls this outstanding exhibit that left everyone craving for more innovative yet eclectic designs.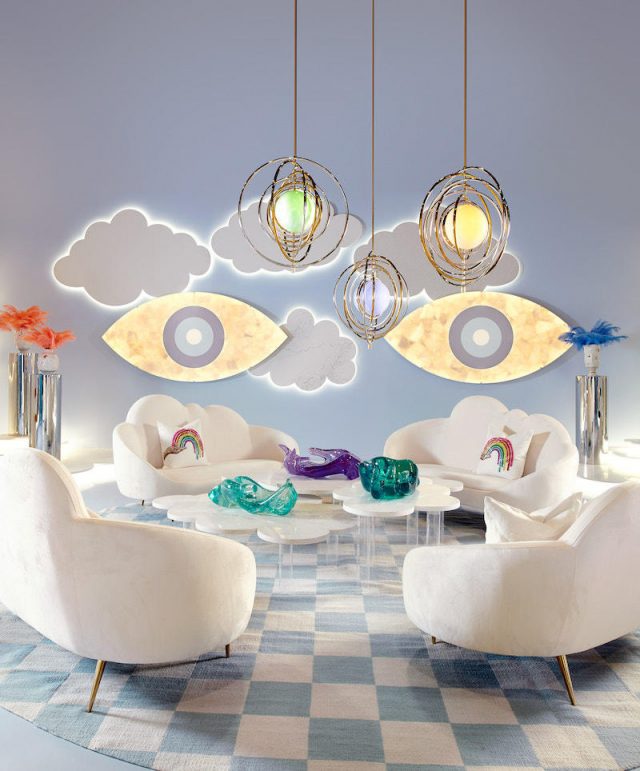 Right at the entrance, one could be marveled by a neon rainbow and two giant blue eyes. In addition, this curated space also highlighted plush seating and cloud tables that have a fluffy appeal to them but are actually carved from quartz. On top of it, there were also candy-colored acrylic hands in larger proportions as well as silver podiums with porcelain vases.
⇒ Related Article: Admire the Latest Luminaires by Marcel Wanders ⇐
While the highly "instagrammable" installation looks spotless, its construction was quite the challenge, not only regarding time issues, but also combining metalwork with custom lighting, but the end result certainly was rather satisfying. Adler counted with the assistance of Unique Store Fixtures to give life to Dreamland that is a true showcase of the richness of natural materials.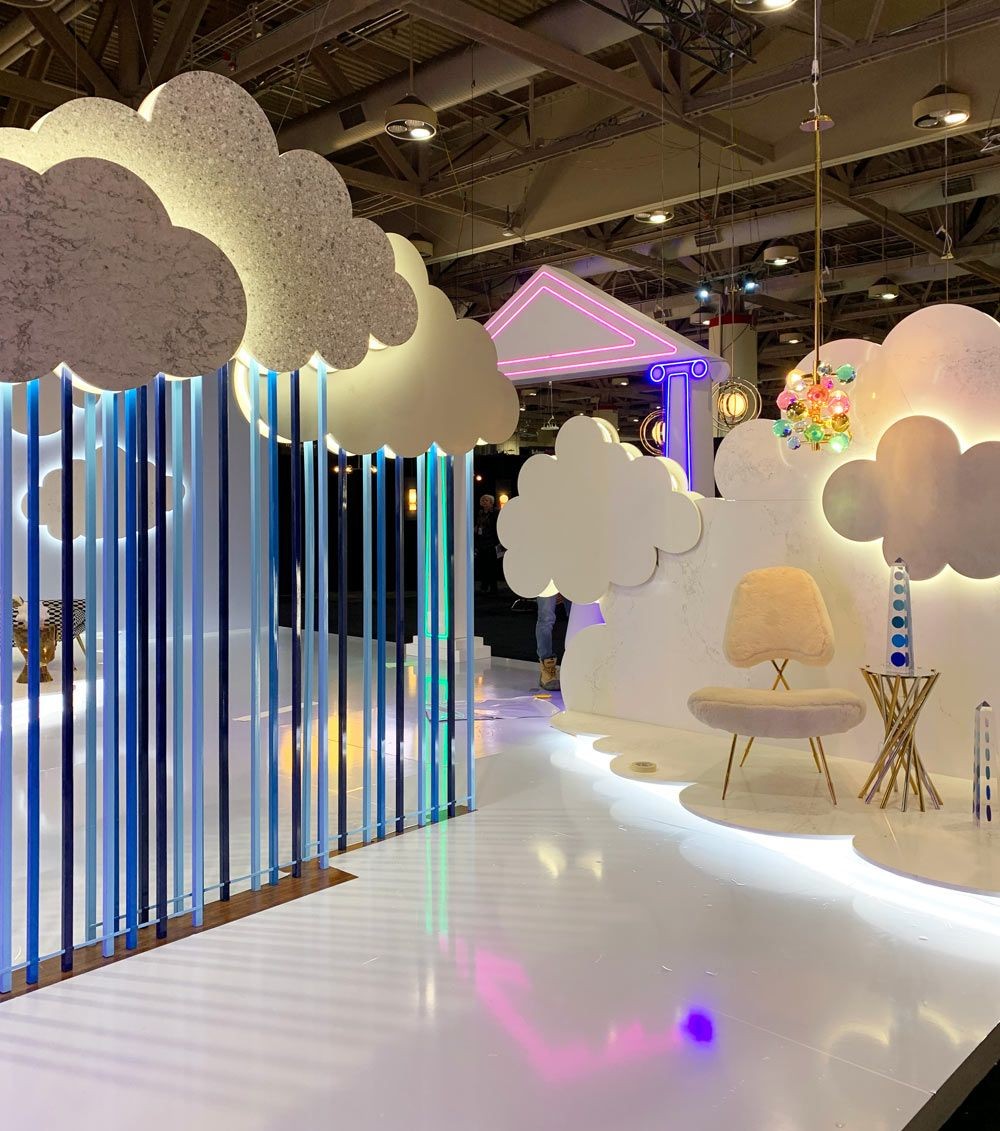 "I wanted to create heaven in Caesarstone. I wanted to create a dreamscape fantasy land of ethereal cloud-like fluffiness using a hard surface." – Jonathan Adler.
Jonathan Adler "wanted to create a sense of spectacle" and he surely did while adding a luxurious twist to Dreamland!
⇒ See Also: Discover the New Covet NYC Showroom Set to Open in One57 Condo ⇐
If you enjoyed this article about Jonathan Adler's showcase at the Toronto interior design show, then make sure to check out our socials to find more interior design trends and ideas: Pinterest | Facebook | Instagram
Sources: Design Middle East | Business of Home