Inside Drake's Luxurious Toronto Home ⇒ Measuring 50,000 square feet and designed by Canadian architect Ferris Rafauli, Drake's Manor House is not just an eccentric celebrity home. Build with limestone, bronze and other noble materials and meticulously planned and designed, discover this rapper's home on today's post!
⇒ Interior Design Project: A Portuguese Palace Renovation⇐

"Because I was building it in my hometown, I wanted the structure to stand firm for 100 years. I wanted it to have a monumental scale and feel," Drake said in reference to his home. "It will be one of the things I leave behind, so it had to be timeless and strong."
"In form, materials, and execution, the structure is a proper 19th-century limestone mansion. But the exterior profiles are more minimal and the lines are a bit cleaner," says Rafauli, the designer in charge of Drake's home's renovation. "This isn't stucco, paint, and fake gold. That's not what Drake wanted, and that's not what I do."
Also called the Embassy, the house draws inspiration from its original architecture, adding in some contemporary touches in what the designer calls a "modern Art Deco" style. "Once you've chosen a certain style, you can dance within that style," Rafauli observes.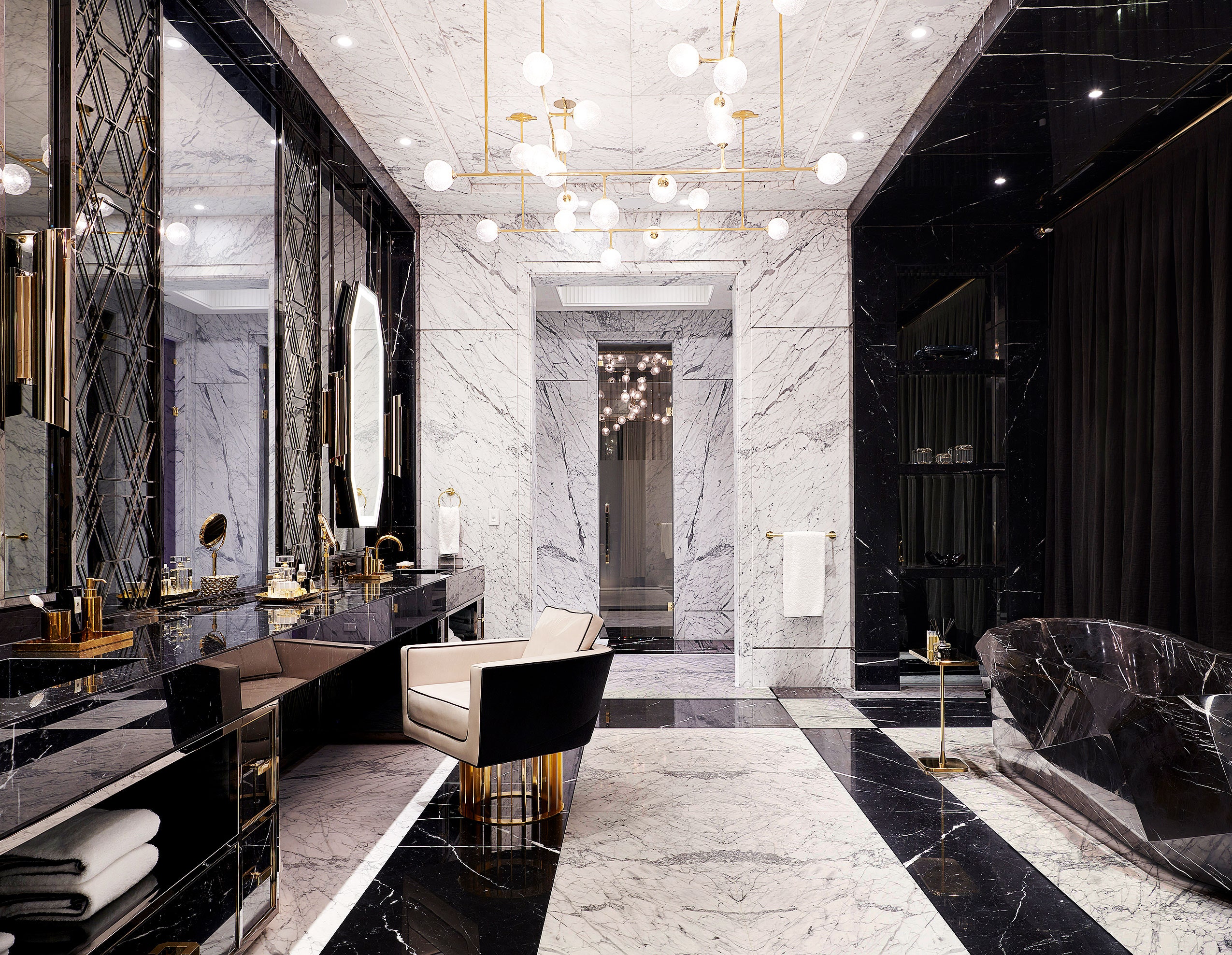 "It's overwhelming high luxury. That message is delivered through the size of the rooms and the materials and details of the floors and the ceilings. I wanted to make sure people can see the work I've put in over the years reflected from every vantage point." Drake says.
The master bedroom suite is Drake's favorite room in his home, "The bedroom is where I come to decompress from the world at the end of the night and where I open my eyes to seize the day," he says. "The bed lets you float, the shower lets you escape and gather your thoughts, and the closet makes you want to talk to yourself while you're getting dressed."
"I think the house shows that I have true faith in myself to take on this task when I was just 27 and see it through," Drake concludes on his home. "I also think the house says that I will forever remain solid in the place I was born."
Source: Architectural Digest

If you enjoyed this article about Drake, then make sure to check out our socials to find more interior design trends and ideas: