LUXXU is no stranger in the hospitality design industry. You will love the ideas for your next hospitality project.

Designing for a hospitality project is very different than designing for a residential project. There's so much to consider! From sizes, quantities, quality, durability and most of all ideas to make the design stand out!
From restaurants to hotels, bars and other types of projects, you'll find 5 ideas that work for almost every type of project.
Take a look at these luxury hospitality design ideas LUXXU has for you.
Statement Chandelier in the Lobby

All the best hotels, including all the top luxury ones, all have a beautiful lobby that makes everyone dream of a stay in the hotel! One of the most common items in these lobbies are sumptuous chandeliers. Our suggestion is the Gala, a statement, yet simple chandelier that will amaze every guest.
Room Divider Wall for The Suites
Every guest would love a separate sitting and sleeping area. However, it's not only an option to build two separate rooms. To ensure two separate areas a statement wall as the one above could be the perfect solution.
A Luxury Waiting Room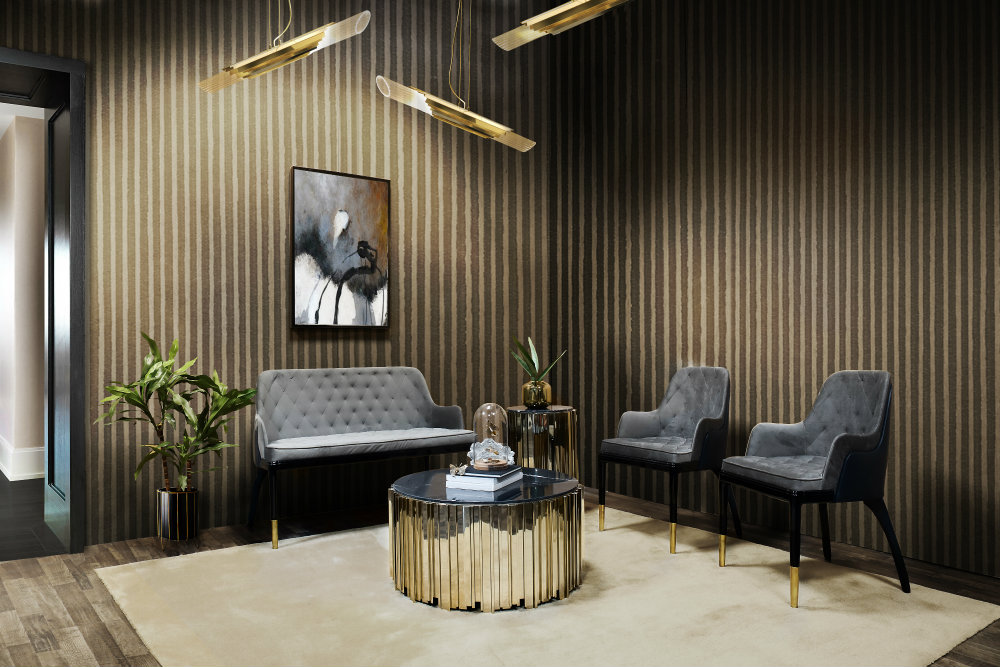 Nothing makes guests or costumers feel more welcome than a cozy and inviting waiting room. However, luxury is also a main factor that should be considered when designing this area, after all, it's usually one of the main areas people see as they walk in and it will define the business the most.
See also: Get To Know the Brand New Playboy Club New York 
Set the Mood With Lighting

Lighting plays a huge role in every type of interior design project. When it comes to hospitality, for example for a bar, it makes all the difference, mainly the lighting around the bar itself. A composition of lamps is a great option to make it look as beautiful as possible!
A XL Chandelier
Last but not least, and similar to the first idea, a huge chandelier in the lobby or stairway or any other place will make the difference in any project bringing and instagrammable appeal to it. Especially if the piece in question is a 4-meter long chandelier ad the Empire in the image above.
You might also like:  Discover the New Upholstery Pieces by LUXXU Home