The Luxury Design and Craftsmanship Summit has already ended, and we are here to give you the best highlights of this amazing event in case you missed it!

The Luxury Design Craftsmanship Summit 2019 took place in Oporto on the 26th and 27th of June. This design event brought together creative minds from the industry to discuss all things luxury! Here are the highlights of this amazing design event!
Live showcases
The Luxury Design and Craftsmanship Summit 2019 started with live showcases with many artisans showing what they do best: create masterpieces by their hands.
On the first day, after the opening ceremony came the time to pay tribute to master artisans and it was definitely one of the best highlights of this design event! Among all the craftsmen present, a total of 10 artisans received a Master of Excellency award. The distribution of awards was followed by the speech of the Mayor of Gondomar Marco Martins during which he congratulated all the artisans for all their hard work.
Panel discussions
The Luxury Design and Craftsmanship Summit is all about discussion!
The first panel discussion was focused on the Dialogue between Design and Artisanal Excellence. During this panel, Nicole Segundo, current Network Developer for Portugal at Michelangelo Foundation, led the discussion between Christian Haas, a German designer who has been living and building a solid career in Oporto for years, and Emmanuel Babled, a French designer who owns Babled Design Studio located in Lisbon. Miguel Duarte from FRESS (Fundação Espírito Santo) also joined the dialogue and all three speakers agreed that Portuguese craftsmanship is rich in history and culture and that it should definitely be preserved.
The second panel was about the "Present and Future of Craftsmanship", with artisans Rui Pinto and Vítor Querido, Joaquim Barros representing Covet Foundation's Creative Culture Hub, PullCast's CEO João Barros and FRESS's CEO Conceição Amaral, moderated by journalist Marina de Almeida. These people had a lively debate about what is at stake when it comes to craftsmanship.
The third-panel discussion held on the second day of the event whose focus was the concept of Marketing of Excellence was initiated by a small intervention from brand specialist Carlos Coelho. He explained with a slight touch of humor the weight of communication for any brand as well as the constant need to be in touch with technological innovations in order to compete with other top names. He was then joined by Miguel Costa, general manager of Bentley and Lamborghini, Rita Sambado, purpose(ful) marketer and founder of EUS School of Being, Ricardo Conceição, general director of L'Atelier des Créateurs and Ana Maria Vasconcelos, general manager at Belcinto. After a small history of each one's business, they debated over each company's perspective regarding the challenges that present-day brands and many artisans have to face with the crescent modernization of society.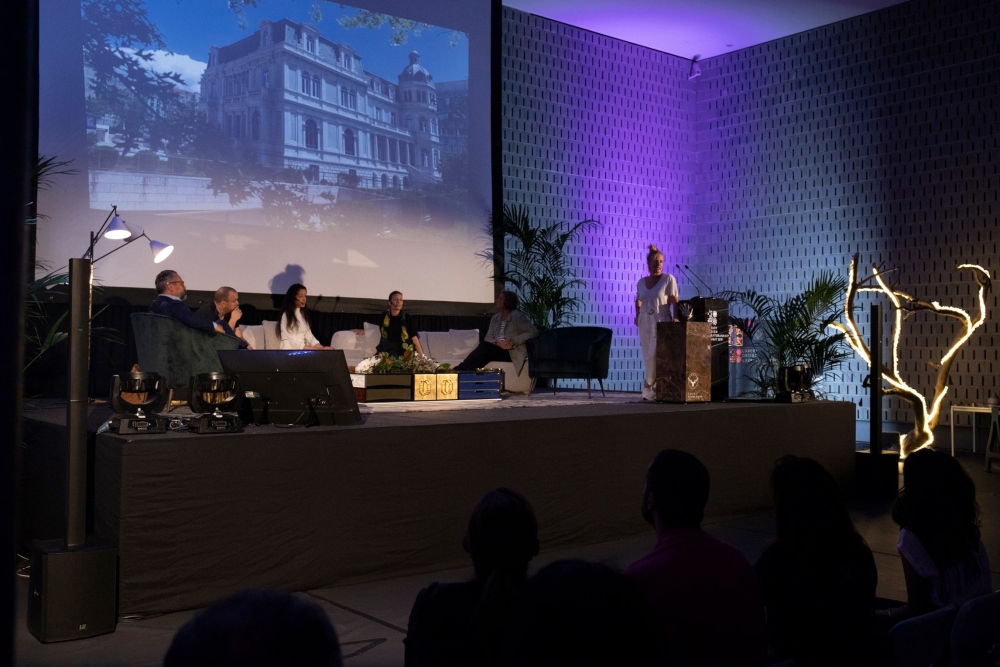 The final panel of the event entitled "Designing & Crafting: Criteria to Excellence" began with Nini Andrade Da Silva, a Top Portuguese Designer who is specialized in hospitality projects. She presented four incredible projects that showcased her talent. She was then joined by Raquel Costa (Swarovski), Emmanuel Babled, Khaoula Ouerfelli and Duarte Eira (Chef) in order to have a discussion. All we can say is this amazing panel gave us an incredible design lesson! It was definitely one of the highlights of the Luxury Design and Craftsmanship Summit 2019!
You May Also Like