The best coffee table books for your living room? You need to read this article to find out how to take your living room to another level. You'll want a bigger table after you discover all the amazing books out there.

Coffee table books are great additions to any living room or lounge area, they bring character and personality and also serve as great décor pieces (as they usually have stunning covers)! Whether it's a coffee table or a bookshelf these types of books bring inspiration and make places seem as if they were curated (even if they aren't).
If you're not sold on the idea of displaying a few aesthetically pleasing books around your home yet you should keep in mind that these are great conversation starters and will always give your guests and friends more in-depth knowledge of your areas of interest!
Ready to know a few of our favorites?
CATS: PHOTOGRAPHY 1942-2018
Walter George Chandoha
Water Chandoha work has been compiled in this book. The photographer has made quite a mark in the photography world with his captures of cats. If you're a fan of cats this might be the perfect book to display proudly on your table!
WINDOWS AT TIFFANY & CO.
Assouline

The window's at Tiffany's flagship store in New York are known all over the world, perhaps because of the famous Breakfast at Tiffany's featuring Audrey Hepburn. This book is a very glamorous one and presents a curated selection of the best windows at Tiffany's. For $895 it can be on your coffee table!
DIOR: CHRISTIAN DIOR 1947-1957
Assouline

Assouline is known for launching incredible coffee table books, and the one above is no exception! It was launched to celebrate Dior's 70th birthday. It was released as the first in a series of books that explore the designer who influenced the fashion house. This one is focused on Christian Dior's most iconic creations. It's a must for the fans of the brand!
THE BUCKET LIST: 1000 ADVENTURES BIG & SMALL
Stathers Kath
Perfect for all the travelers, adventurers or just culture lovers, this travel coffee table book features one thousand adventures to have all over the globe, with lists of beaches, museums, places to visit, restaurant, natural wonders, etc! This book is the perfect conversation starter to share all your travel adventures!
If you love to travel you need to check our blog's travel section!
THE IMPOSSIBLE COLLECTION OF DESIGN
Assouline
Of course, we had to feature a design book in this selection! This one is a must-read for all the design lovers out there and especially for interior designers and architects to have as a reference. This book, in particular, goes over the most iconic styles of the 20th century, from Art Noveau to Pop Art and to our days. It's definitely one of the best coffee table books!
ROLEX: THE IMPOSSIBLE COLLECTION
Assouline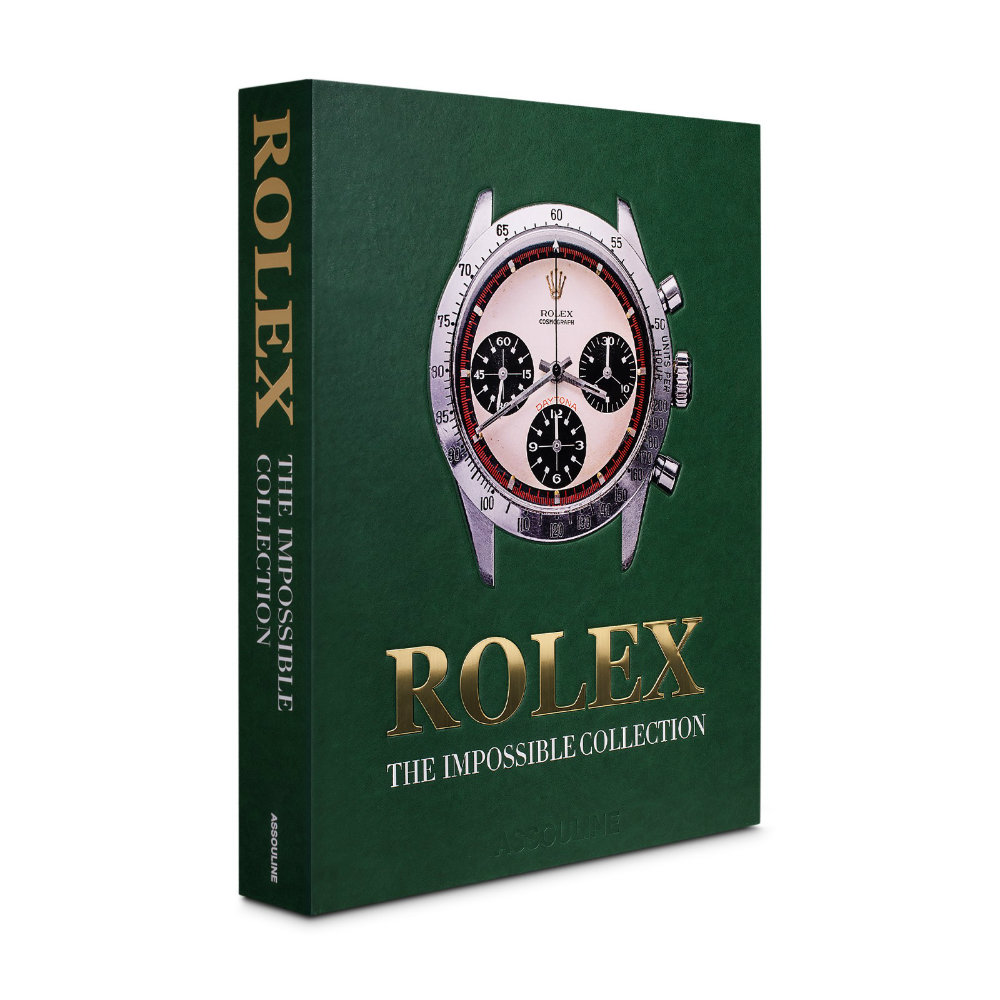 The ultimate luxury coffee table book has to be this one about Rolex. This wonderful book tells the story of how this brand came to be the most legendary watch brand of our days, with a look into the brand's founders vision and the most iconic timepieces ever made.
You might also like
5 Reasons to Visit The South Of Portugal
Best Coffee Tables