Exquisite Master Bedrooms Inspirations ⇒ Creating the perfect Master Bedroom just got a little easier. Being the most private and personal room in a home means your bedroom decor can be as wild and wonderful as you like. It's a chance to really reflect your individual style and create a look you absolutely love.


Exquisite Master Bedroom
Design Inspirations
---
Exquisite Master Bedrooms Inspirations By Amazing ID's
Kelly Wearstler's eponymous global luxury lifestyle brand is renowned for its distinctive designs and sophisticated soulful vibe pioneered by the celebrated interior designer. The brand's breadth of influence spans from residential and commercial interior design to curated collections of furniture, lighting, rugs, fabrics and trims, wall coverings, luxe bedding, fine china, decorative home accessories, jewelry, and objets d'art.
See also: The Prime Of Interior Design – Discover The New Charla Home By Luxxu
Do you ever dream of those fairy tales that take us back to our sweetest childhood memories? If so, India Mahdavi is the name you must know about. Mahdavi's work is a mixture of elegance and cartoonish color. She credits her heritage, worldly upbringing, and design study to her notable design style.
---

See Also: A Dreamy Bedroom In Paris
One of the most important factors when imagining and creating your bedroom design is the natural light. This aspect is a key factor, rooms with big windows bring happier sensations and Kelly Behun does it perfectly. The interior designer is known for her soft neutral pallets, usually playing with a small range of colors.

---
See also: Waltz Dresser
Exquisite Master Bedrooms Inspirations By The Most Luxury Brands
Inside a modern house, a sophisticated bedroom is a space created completely for pleasure and relaxation and also must be just suited to personal tastes. This master bedroom exudes both style and serenity.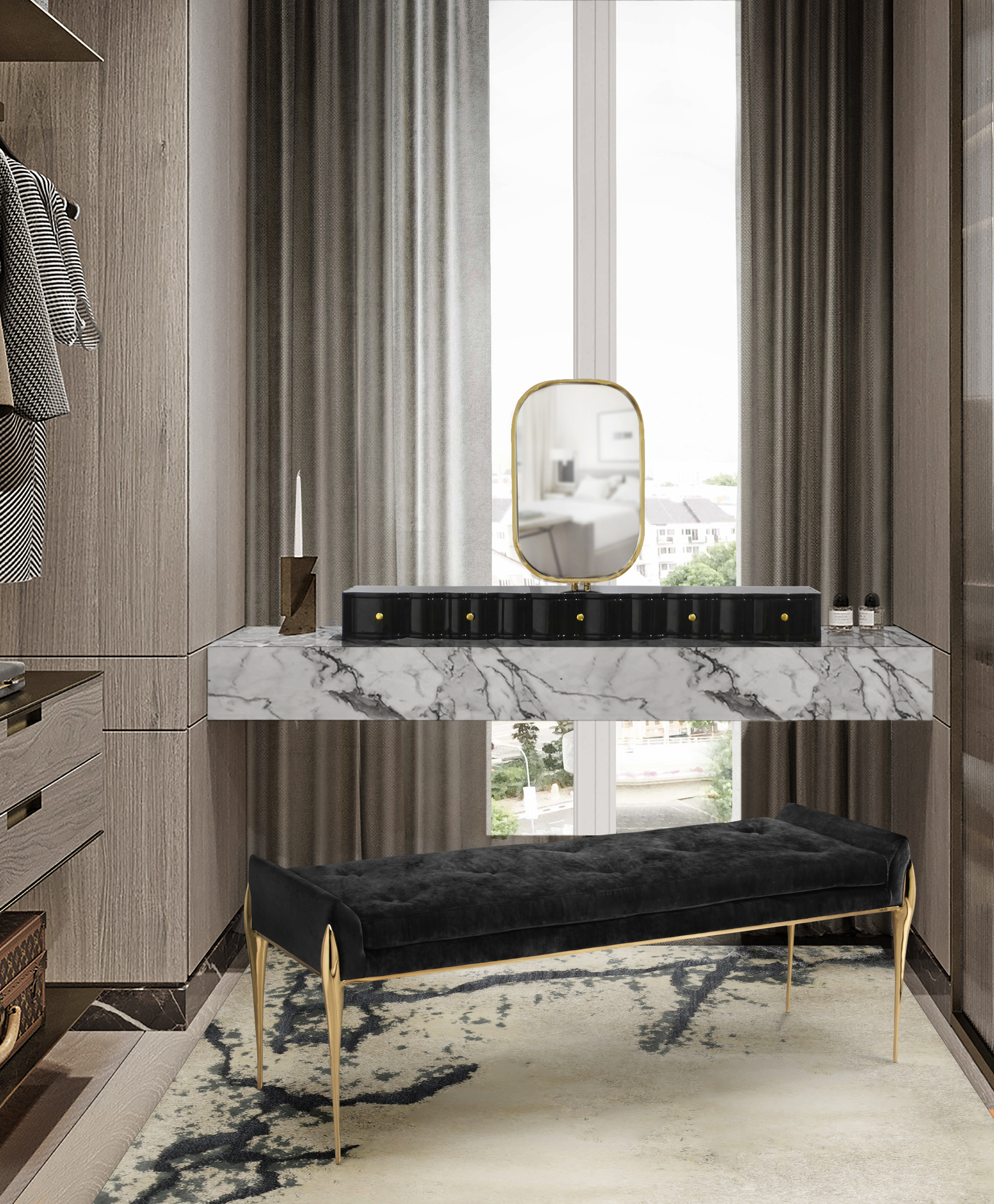 The style of this modern closet is unique, trendy, everlasting, and timeless. How wonderful it is!
See also: Opera Single Sofa
Every dressing room requires a useful design with plenty of storage and a well-organized system, as well as a sumptuous appearance that feels welcoming every morning. The velvety velvet of the Ella Puff has the ability to wrap us in a tranquil and cozy environment.
Another small detail that's easy to change is the hardware of your master bedroom. Pieces such as PullCast's Kesya Drawer Handle make hardware seem like a decor item and can help you personalize your bedroom to your taste.
See Also: Modern Bedroom Design – The Charla Lines Allied
The easiest way to feel this inside a modern closet starts with the process of design.
If you want to improve the aesthetic of your bedroom design, then selecting distinctive hardware pieces that are reminiscent of a certain art movement is certainly a good way to start. For instance, the Nouveau drawer handle was inspired by the Art Nouveau period and highlights a sense of modernity and fluidity which is an exquisite complement for any type of furnishing.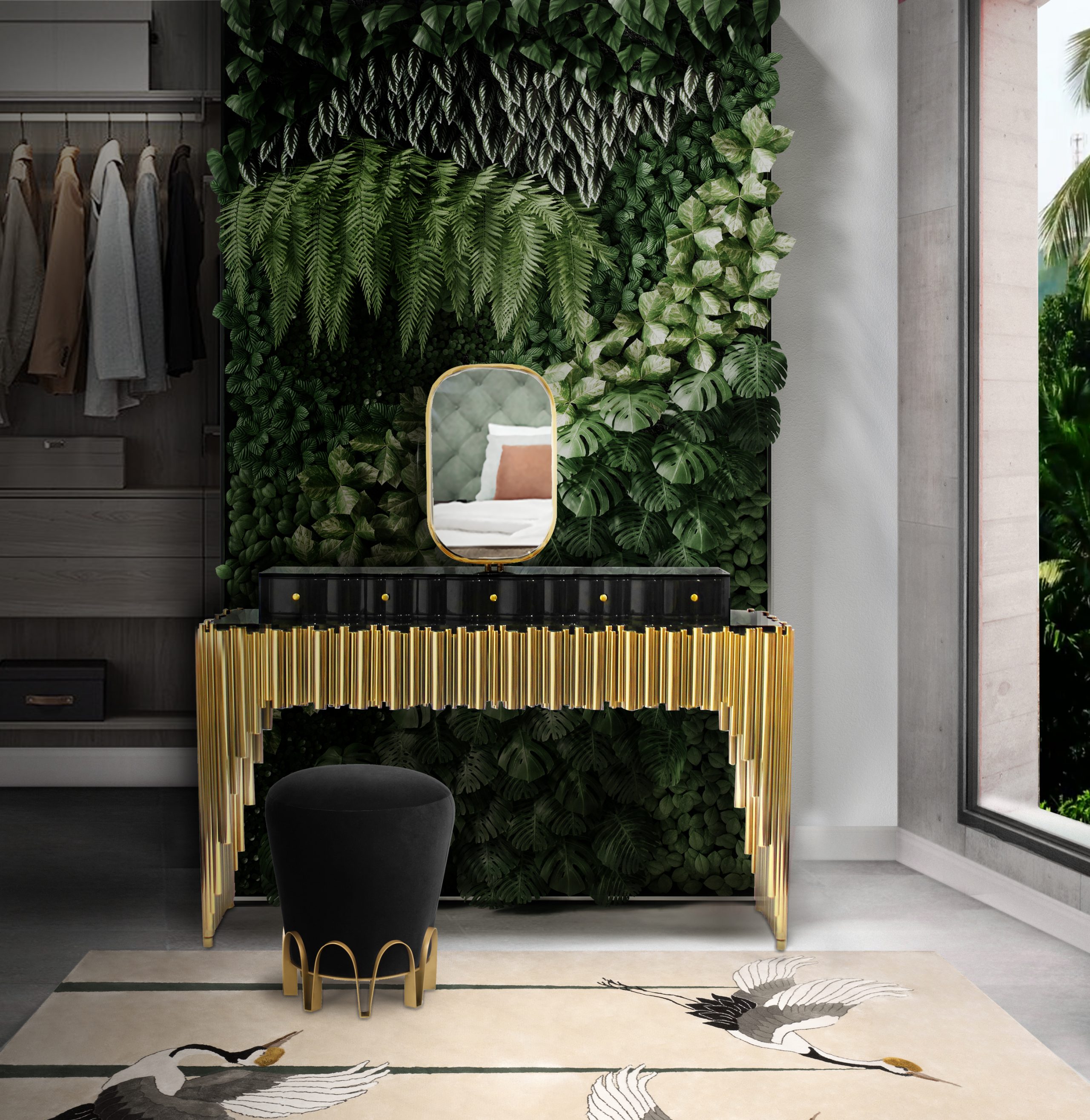 Every bedroom should have a space like this, With great style and elegance, it creates an exclusive ambiance to your modern interiors.
See Also: Kids Bedroom Inspirations by Wnętrzu
For an upgraded look, make sure to select a nightstand that highlights a distinctive drawer handle, take for instance the example below, a unique design gets further enhanced by the presence of PullCast's Waltz drawer handle.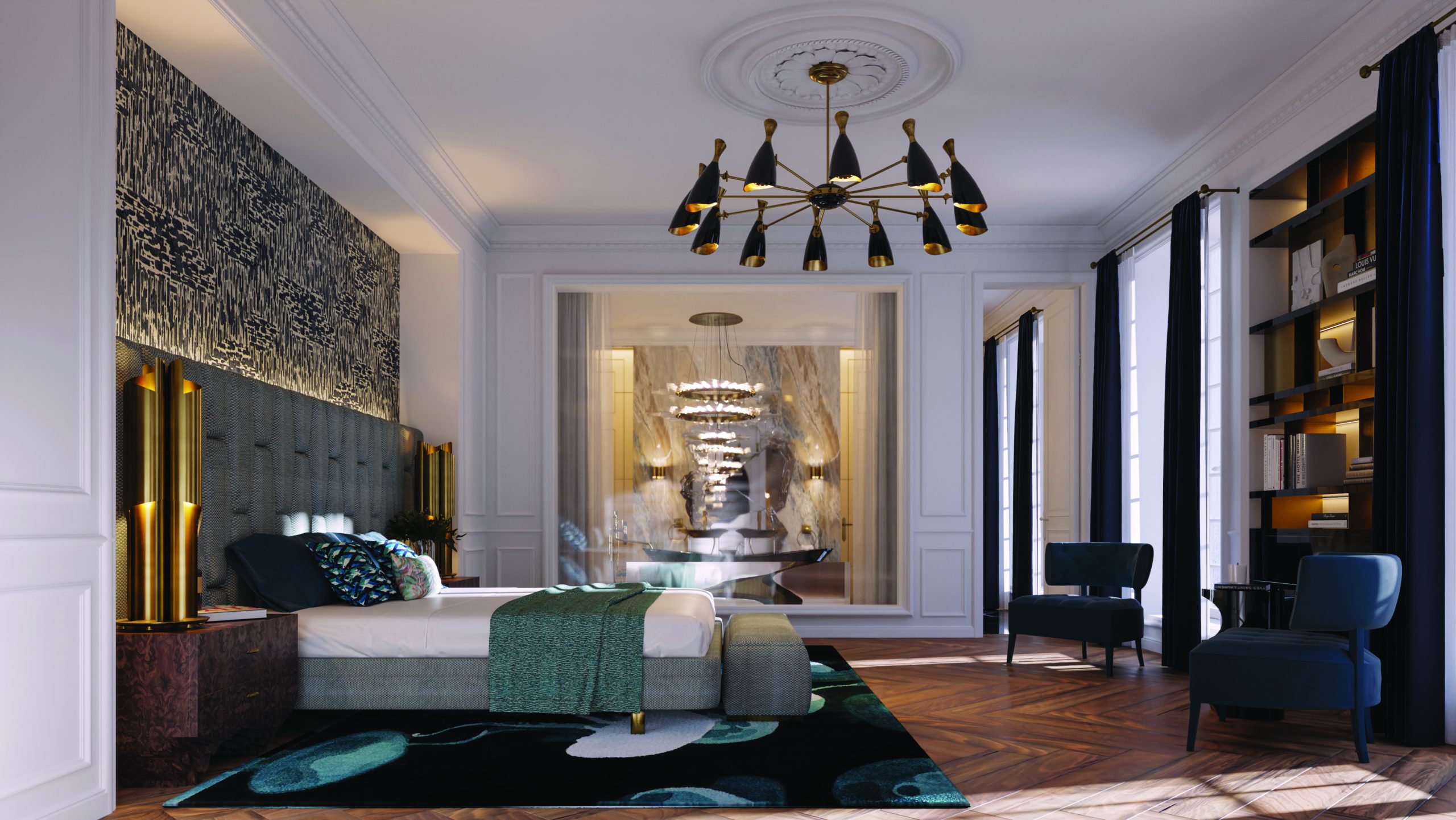 Inside a modern house, a sophisticated bedroom is a space created completely for pleasure and relaxation and also must be just suited to personal tastes.
See Also: Master Bedroom Design – A Perfect Aesthetic
An elegant walk-in closet design with beautiful dark wood wardrobes that's flawlessly organized with a chic clothing collection.
See also: Be Acquainted With This Thrilling New York City Loft By Luxxu
---
If you enjoyed this article regarding Exquisite Master Bedrooms Inspirations then make sure to check out our socials to find news, inspirations, and more interior design ideas: Pinterest | Facebook | Instagram.