Luxxu´s Dazzling Interior Design Inspiration → LUXXU  is all about excellence in interior design and today we have put together some of the most remarkable interior design ideas for you to upgrade your home decor in time for summer. Here, you will be able to find luxury and elegant ambiances that will, without question, inspire impressive interiors.
Living Rooms
Generally, the living room is where families gather and entertain the guests. It's the best area to showcase your style. You can choose a maximalist, minimalist, bohemian style, or even have a statement piece to enhance your living room design. Our Shard Chandelier is the perfect statement piece since its unique design it's akin to a work of art. A powerful design that takes the spotlight in this luxury living room.
A living room should combine elegance and comfort effortlessly. With high-quality furnishings and statement lighting creating a classy and modern living room decor seems easy. This living room pairs wonderfully the Thomson Sofa by Luxxu with the Vertigo Center Table.
Dining Rooms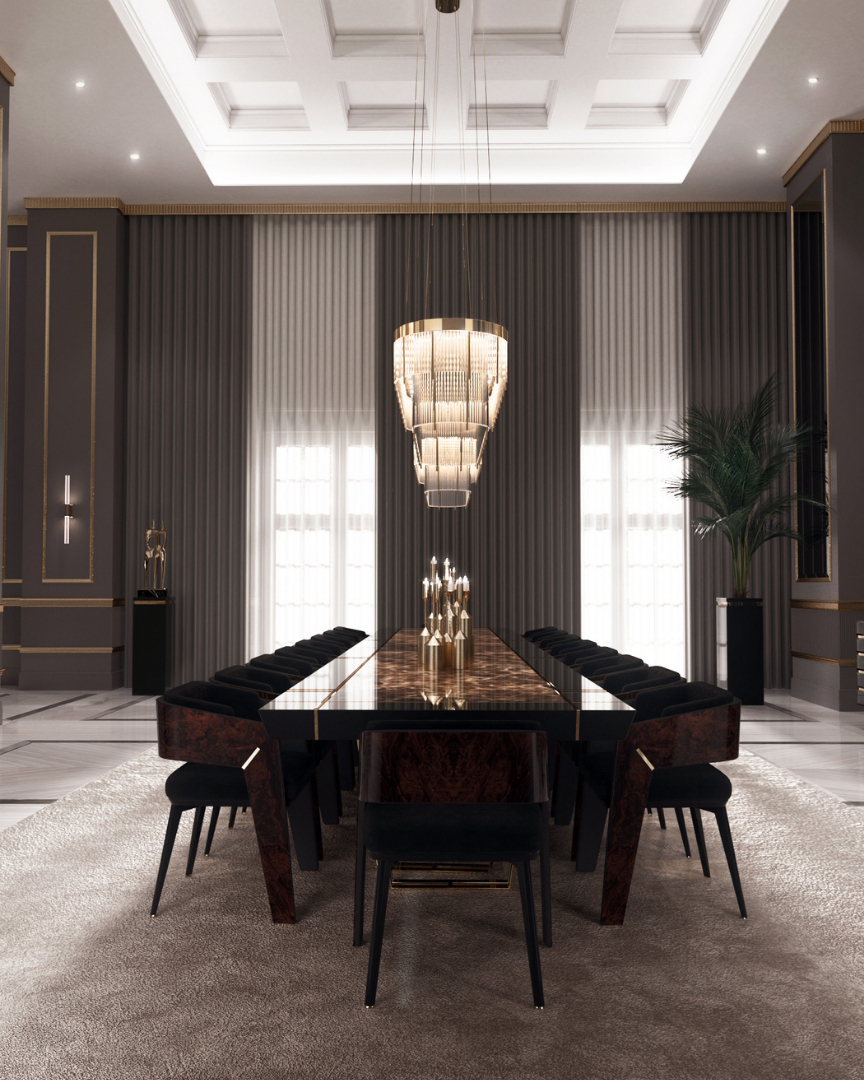 Absolutely without a doubt, the dining table is the most important piece of the dining room. It needs to stand out with its elegant design. The Apotheosis XL Dining Table adds a strong presence to any dining room. As for the Nura Dining Chair, its design embodies the ultimate expression of cozy luxury. The perfect combo for an elegant dining room.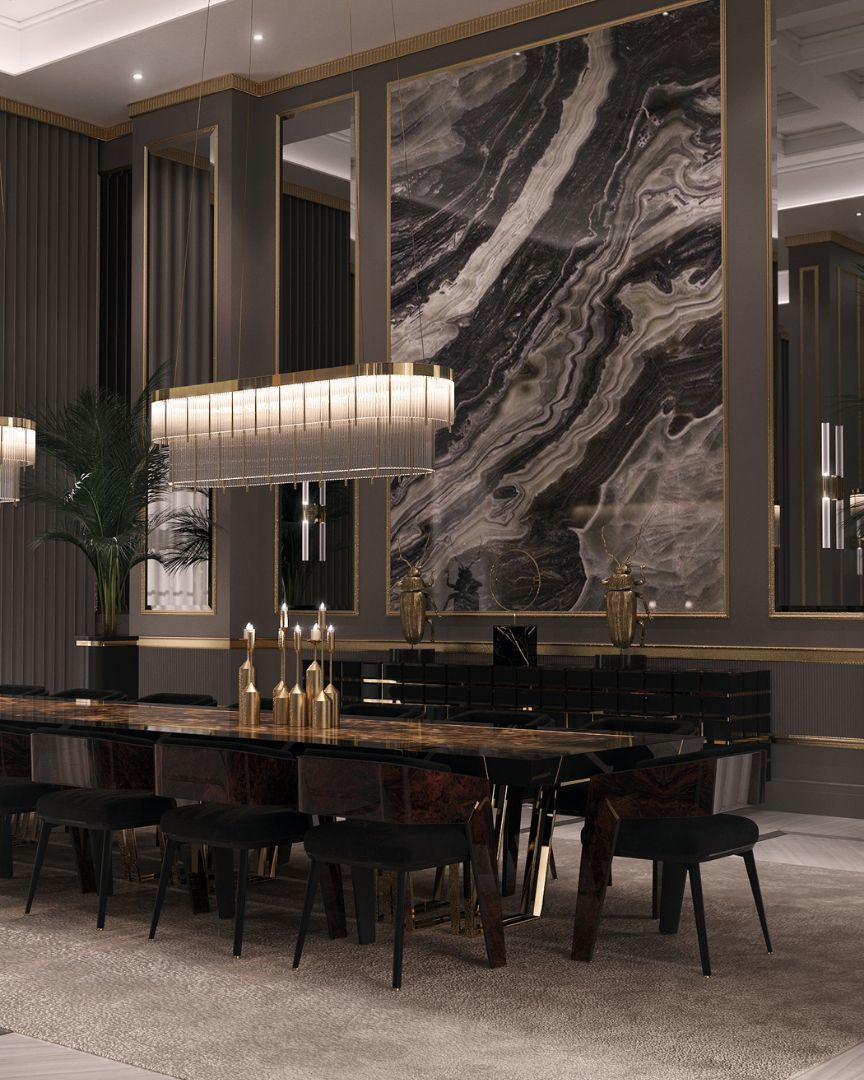 Imagine having dinner in this luxurious ambiance where comfort and elegance blend smoothly. The Apotheosis XL Dining Table by Luxxu has an air of sophistication and indulgence in its 4-meter design, and it pairs beautifully with the glamorous Galea Dining Chair.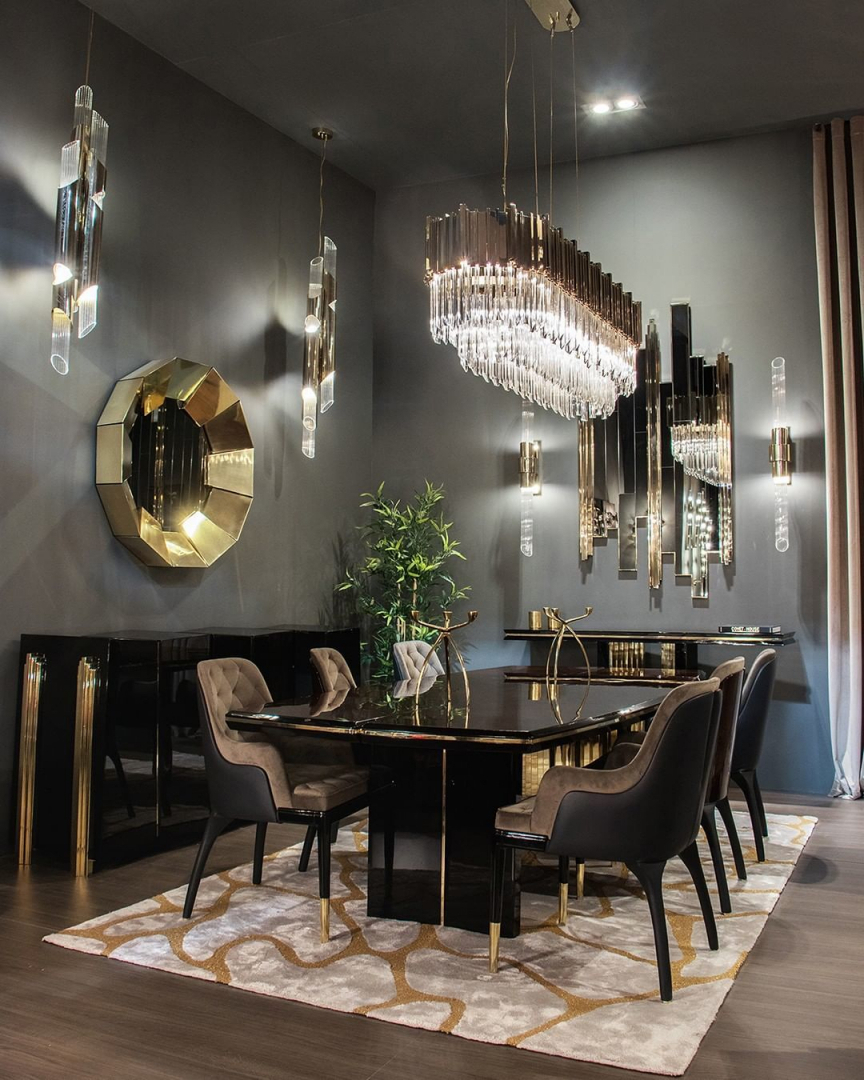 Sometimes, it's only needed a bold lightning piece to make an impressive statement in your dining room design. The Empire Snooker suspension lamp by Luxxu is a unique piece, made with high-quality materials and fits perfectly into any ambiance.
See also: Navis Sofa
Reading Corner
Every house has a reading corner to relax, alone time and, of course, read a good book. Stylish this area could be hard since it should combine comfort and elegance. The Pharo Floor Lamp embellishes any corner with its unique design and timeless lines making any interior more luxurious and classy!
Entryway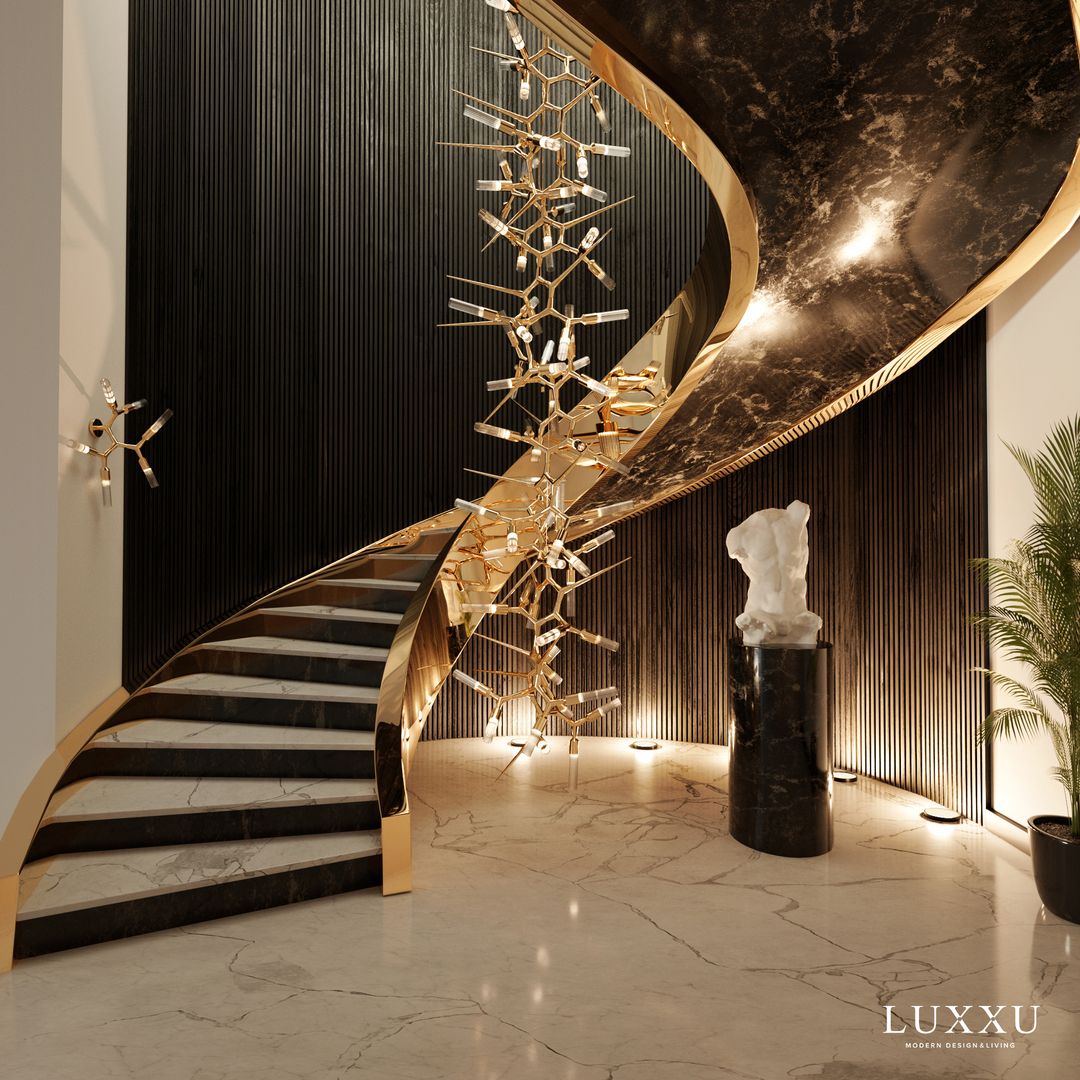 Create a luxurious and modern ambiance in your entryway to impress your guests when they visit. After all, first impressions are crucial. Statement lighting is an easy way to stylish this area. The Shard Chandelier by Luxxu is a unique piece whose powerful design is akin to a work of art.
Bedrooms
The Tenor Ottoman by Luxxu is a highly stylish piece with a smooth and elegant shape. It brings an attractive presence to a master bedroom, combining comfort with luxury. After all, ottomans are never out of style.
Interiors Designers balance a wide range of needs to achieve a practical and beautiful bedroom lighting arrangement, every factor touching multiple points! In this bedroom, Luxxu opted for the Pharo Suspension lamp to enhance the ambiance since this crystal fixture was made to illuminate the most impressive interiors
Closet Design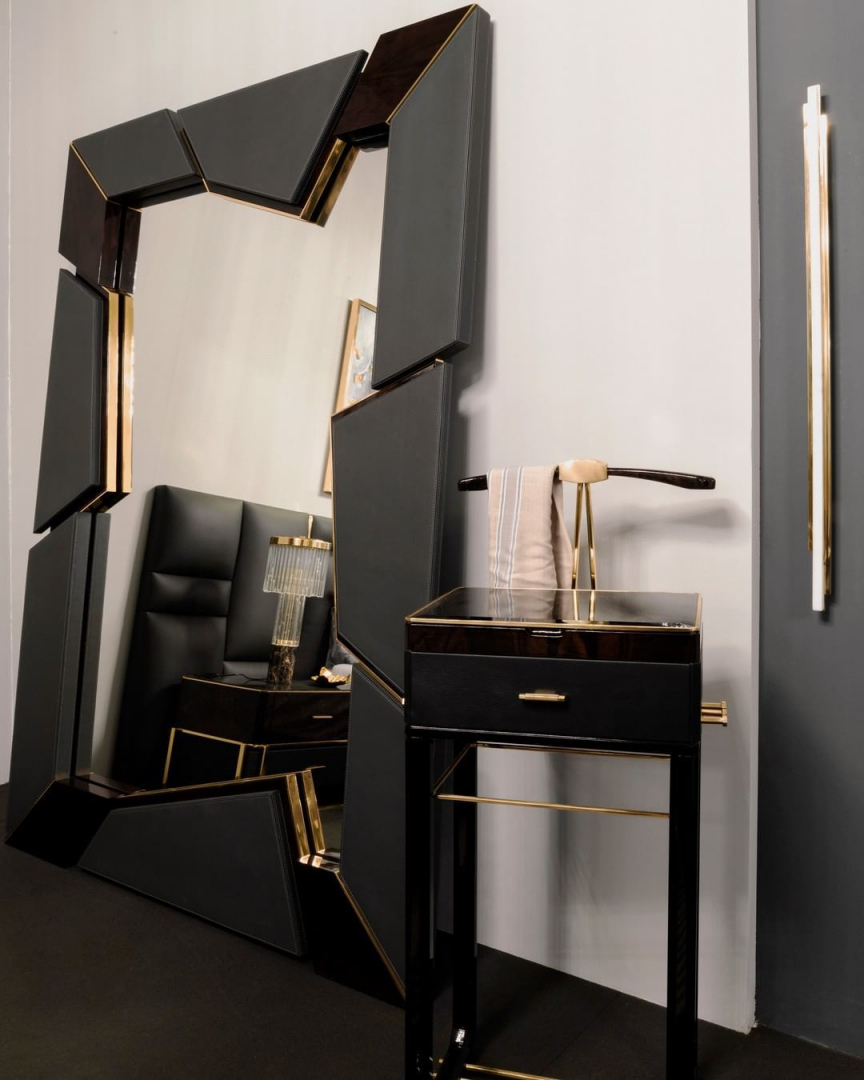 Mirrors are always mandatory when it comes to closet design. Check the Athos Mirror by Luxxu, a modern mirror beautifully crafted with a leather and brass frame. Athos is a powerful mirror as its influence, still, despite its dimensions, is an elegant choice for a luxurious closet and steals all the attention.
Offices
Decorating a home office space today is no easy task. That is why LUXXU brought to the life the beauty and elegance of this workplace with Darian Side Table while still considering comfort and functionality with Charla Single Sofa. Luxury is the anchor point of all LUXXU environments and this office is no exception with the stunning Tycho Round Suspension turning giving a powerful statement to this room.
Having the perfect ambiance in a home office perfect is crucial to increase your productivity. In this modern home office, the Tycho Rectangular Suspension by Luxxu sets the perfect mood by brightening beautifully the Apotheosis Desk, a luxurious statement piece!
See also: The Burj Collection – A Symbol Of Modern Age And Luxury Combined
If you enjoyed this article regarding Luxxu´s Dazzling Interior Design Inspiration then make sure to check out our socials to find news, inspirations, and more interior design ideas: Pinterest | Facebook | Instagram.
< ?php get_footer(); ?>