Exquisite Inspirations For Your Next Dinner Party => A dinner party is always a stunning excuse to welcome guests into your house and showcase your eye-catching interior decoration. For this fantastic occasion, your kitchen and dining room design must be in a perfect state of harmony and luxury in order to impress everyone and leave an ever-lasting impression. Today Luxxu Blog brings you some awe-inspiring ambiances that will hopefully spark your inspiration and help you create a memorable experience.
See also: How To Improve Your Kitchen Design

Kitchen
This Gold and black cabinets with a unique selection of luxury finishes make the kitchen glamorous.
The 'Éternal' Parisien Apartment has this beautiful kitchen. The center island, with a green Alpi marble countertop and antique brass cabinets and hardware, is positioned in the heart of the social space, making it much easier to interact with anybody resting at the nook or in the exquisite cotton velvet NAJ Counter Chairs.
Kelly Bar Chair it's an unforgettable piece, the perfect match to accentuate a modern color palette!
Are you searching for the perfect décor to wow your guests? Hanna Pendant Lamp combines a visually beautiful metal bell lamp shade with adjustable adaptability to create a vintage-style design.
See also: Pearl Pendant
Most people use their kitchen as a multifunctional space: cooking, eating, hang out, among others. There are simple ways to stylish this area, such as decorated shelving, colorful tiles, or accent pieces. A classy bar chair could be an easy way to upgrade the decor such as the Nº11 Bar Stool by Boca do Lobo.
Simple ideas to decorate this area include colorful tiling, high-quality furnishings, and, of course, decorative hardware. Pullcast offers beautiful and elegant designs for your cabinets with their modern handles.
Editor´s Choice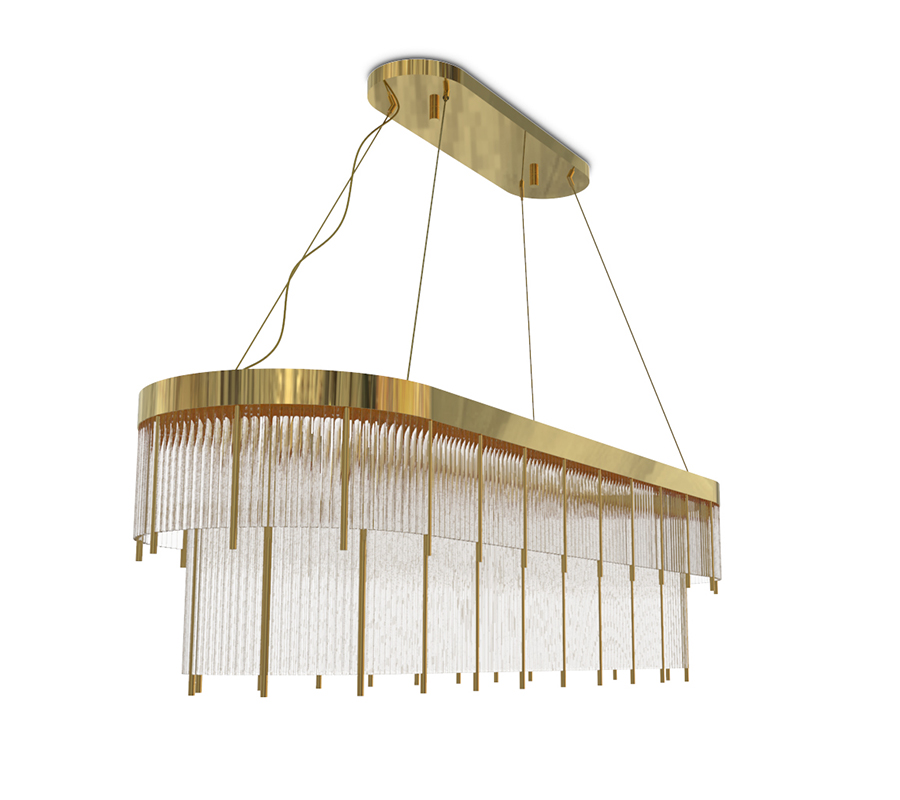 Dining Room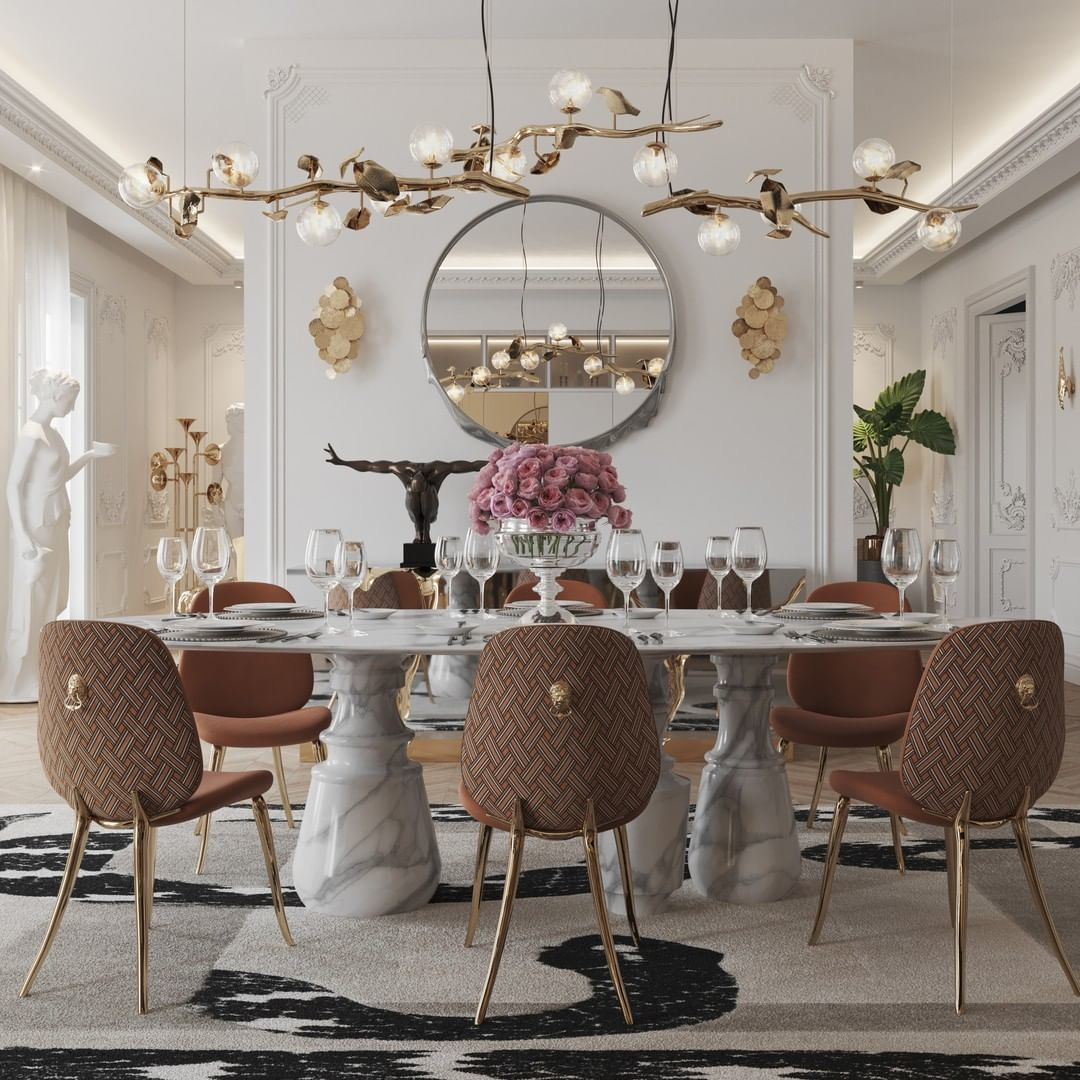 Because there are so many factors to consider while decorating a dining room, it may be a difficult task. It should be both comfortable and elegant, with a well-matched dining table and chairs that take into account the lighting arrangement. A statement piece is typically a good idea to glam up the area.
The Pietra dining table from Boca do Lobo shapes a timeless experience through its classical aura.
Combining simplicity and warmth is easily accomplished within this lovely dining room arrangement. The APIS Dining Table, is encircled by the DALYAN with the OKA Dining Chairs in the center. The CALLA Table Light, as well as the sophisticated KOBEN Suspension Light, may be utilized to highlight the entire landscape.
Every dining room craves luxury in its interior décor and a majestic piece is a must-have in order to impress everyone at your next dinner party. When it comes to the floor décor the Snake Rug will bring tones of white and gold that will give your ambiance a marvelous identity.
If you run out of ideas to upgrade your dining room decor, you have the perfect solution. Statement lighting seems an easy solution to improve your home style however the perfect piece will take the spotlight of this division, especially if placed above the table. The Turner suspension by DelightFULL takes all the attention in this dining room setup.
Editor´s Choice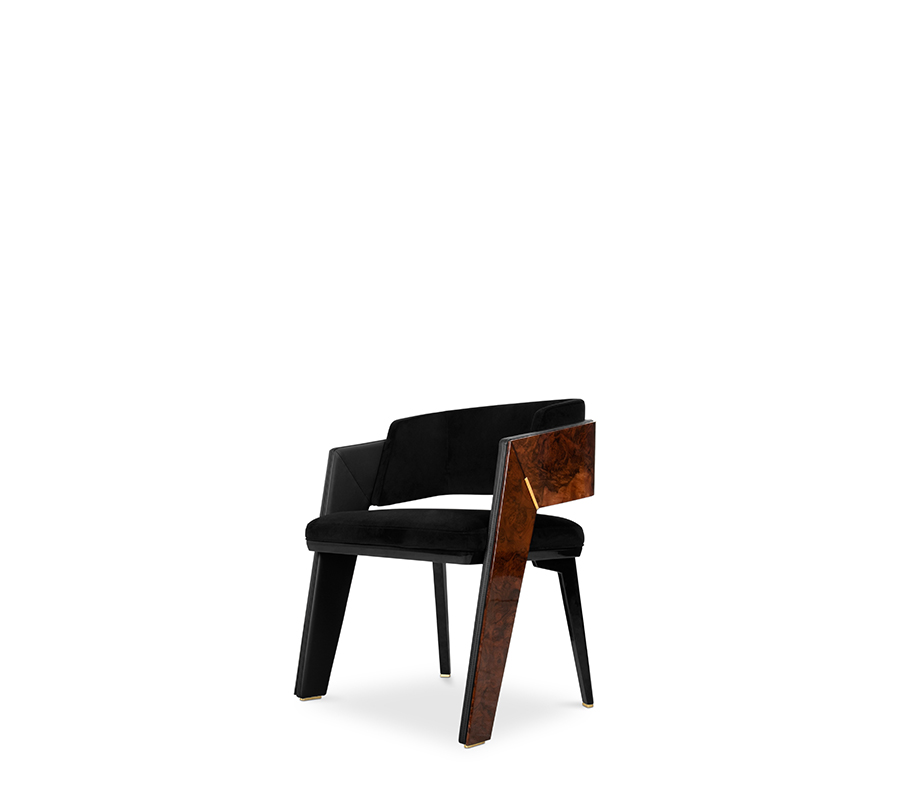 See also: Littus Dining Table
With bold colors to accent the area, your Dining Room can make a world of difference. The blue of the Isadora Dining Chair is ideal for adding creative flair to your dining room.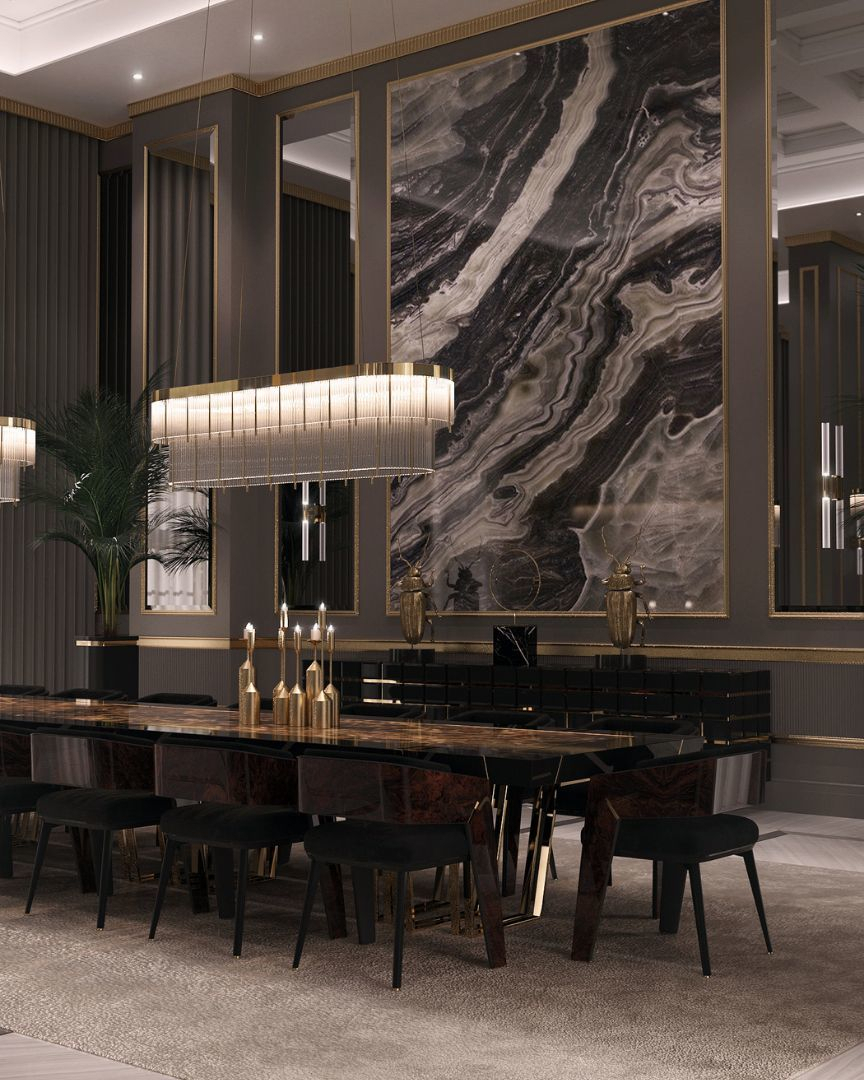 The dining table is the star of the show when it comes to dining room design. As a result, it is preferable to complement your décor style with quality and trendy tables. The Luxxu Apotheosis Dining Table has a classic style that will complement your home décor; after all, this item is a statement table and will become the ideal central hub of any dining arrangement.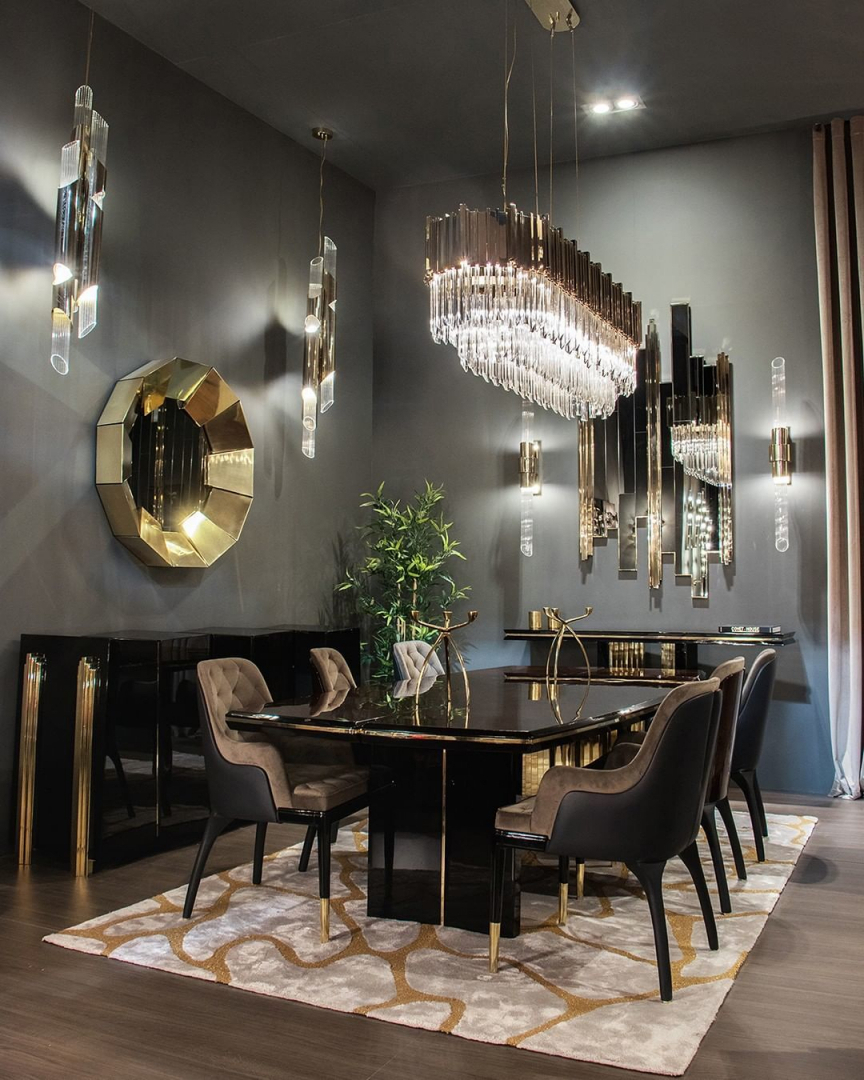 The dining table is like the lead actor in a dining room design. So, it's better to enhance your décor style with a high-quality and modern table. The Beyond Dining Table by Luxxu has a timeless design that will enhance your home decor, after all, this piece is a statement table that becomes the perfect center point of any dining setting.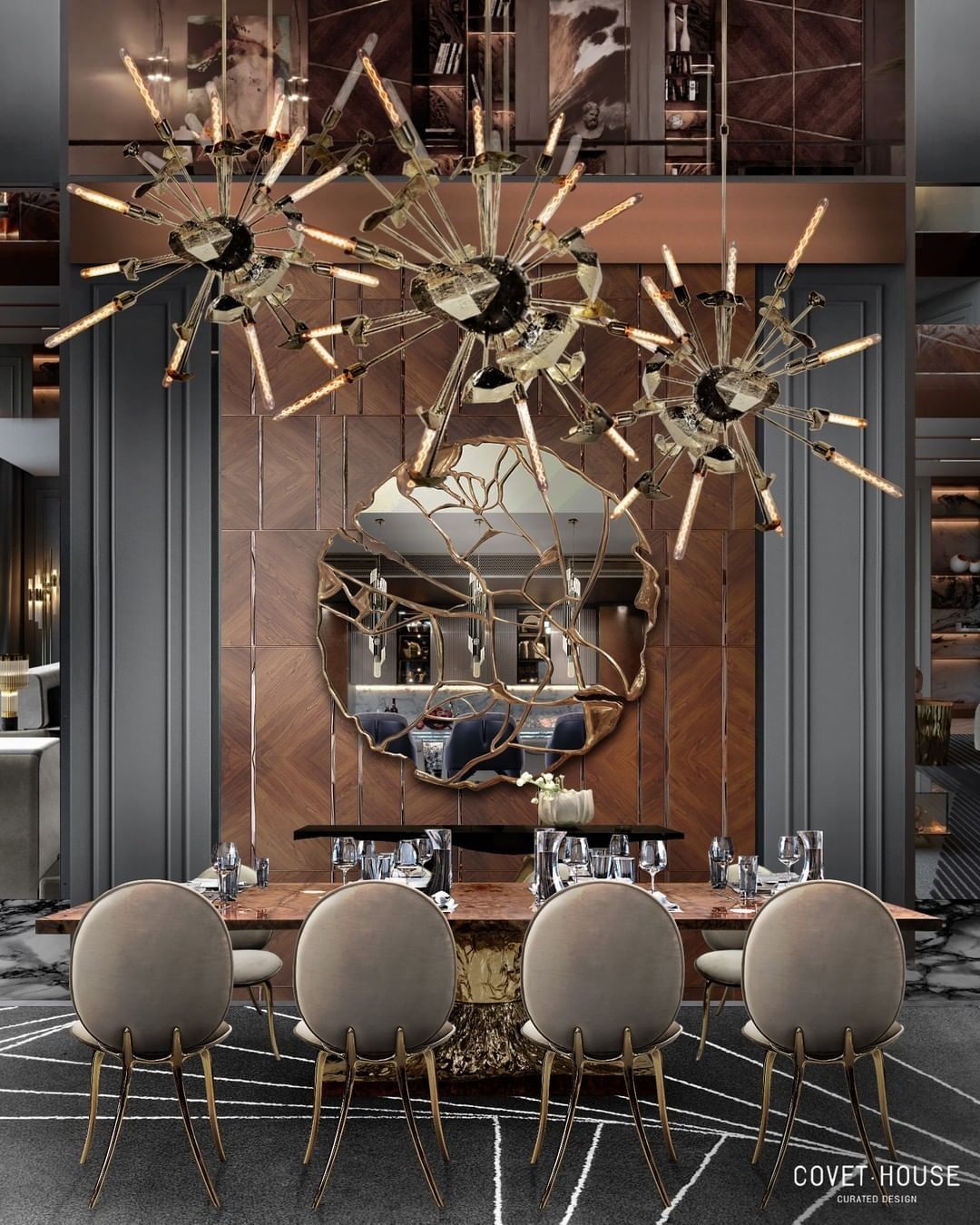 Dining tables are the most significant part of a dining room since they serve such an important purpose. Boca do Lobo's Metamorphosis Dining Table is a unique design that will complement the modern and high-end decor.
The dining room should be one of the most opulent areas in the home, and spectacular lighting is the one way to make it so. This room is furnished with a neutral color scheme and bold lighting.
See also: Dining Room Inspirations – The Best Products for an Exquisite Interior
If you enjoyed this article regarding Exquisite Inspirations For Your Next Dinner Party then make sure to check out our socials to find news, inspirations, and more interior design ideas: Pinterest | Facebook | Instagram.
< ?php get_footer(); ?>