Exquisite Entryways That You Will Love → LUXXU compiled remarkable entryway decor ideas for you. Here, you can find luxury and elegant ambiance that will inspire impressive interiors, undoubtedly. Get ready to transform your foyer with these inspirations.
See also: The Perfect Home Bar – A Guide To A Luxurious Toast
IMPRESSIVE LIGHTING
Elegant entryways can be very impressive and can make a difference in how our guests and ourselves perceive our homes as this area sets the tone for our homes. An impressive chandelier can change the tone of the room and transform your décor. The Empire Chandelier by Luxxu is a masterpiece with an extravagant shape, capable of transforming every space into a stunning scenario.
Chandeliers are a simple and elegant way to decor your entryway. Choose unique and daring designs to make a great first impression and create a luxurious ambiance. The Trump Chandelier is very suitable for entryways since its design takes the spotlight of any project.
Lighting is a key element when it comes to entryway design. The Empire Plafond by Luxxu was made not only to offer the best functional lighting but also to decorate any space with its glaring and sublime design. It embellishes any interior with its iconic lines.
The foyer is the first impression you present of your home design. Choose elegant and timeless pieces to embellish your home. Take a look at the Babel Suspension, an impressive object of desire that enhances any interior. Plus, it matches with the Gala Torch Wall, a graceful piece fully made of the best high-end materials.
HIGH-QUALITY FURNISHINGS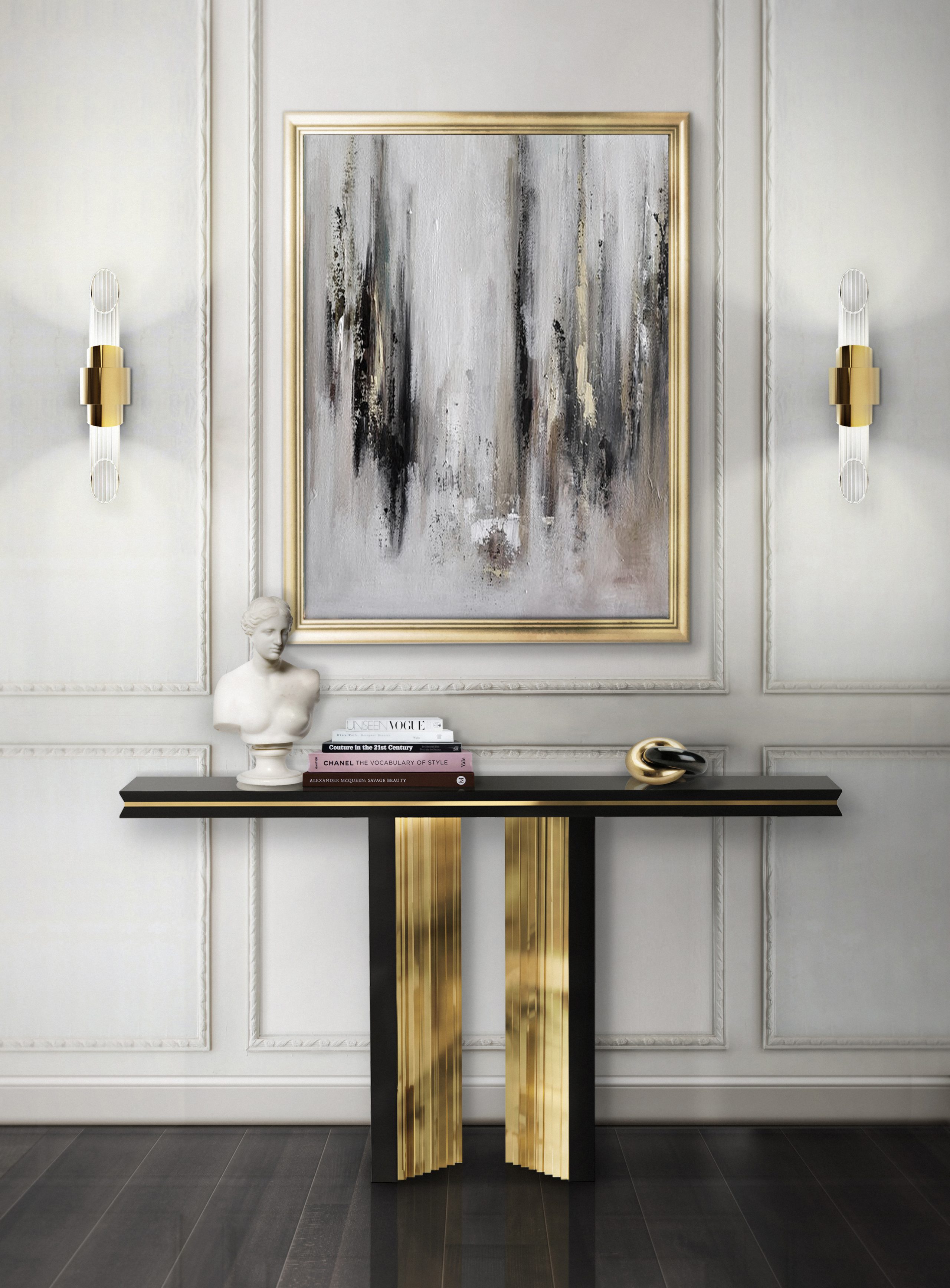 If you admire handcrafted products, you better take a glimpse at the Beyond Console by Luxxu. This console embodies the best handmade techniques. A combination of delicate work in wood softened with touches of brass. It adds elegance to any entryway.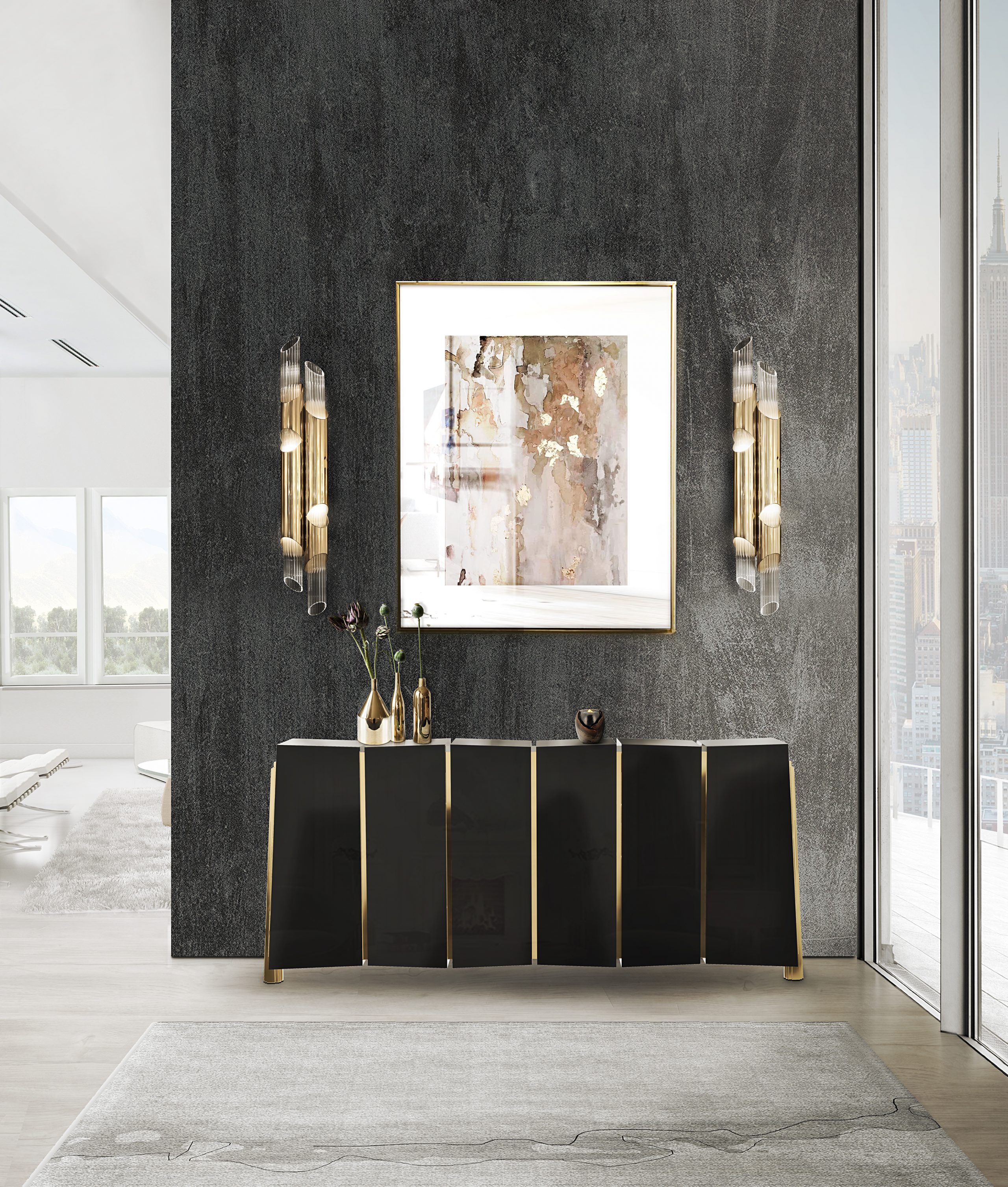 The entryway is perhaps the division of an entire home that sets the tone, so it's of the utmost importance that it reflects style and charisma like no other. A sideboard can embellish an entryway while adding extra storage to your home. The Darian Sideboard draws its inspiration from the power of the shield and sphere of protection, as well as the dynamic from its irregular shape.
Don't run from these inspirations!
Comfort can determine your productivity at work. If your posture isn't right, your productivity may decrease. Therefore take care of your health and choose the proper chair. The Charla Office Chair by Luxxu assures the right posture because of its ergonomic shape. Furthermore, it has the best materials: velvet, brass, and lacquered wood. A timeless office chair to add elegance to any office. Pairs it with the Apotheosis Desk by Luxxu and you will have the perfect setup.
Either you're working from home or getting home from work, a home office is where you put your affairs in order, plan your business, and relax. A luxurious office demands an iconic piece to make a statement. Take a look at the Empire II Suspension by Luxxu, a stylish crystal lamp that is a blend of classic and modern design.
It's important to set a modern and elegant ambiance in a bar to create a welcoming environment. Lighting is an easy way to stylish interior bar designs. The Harpia Suspension by Luxxu takes every environment back to ancient Greece where power was a way of living. A superb opportunity to create a harmonious lighting installation by using more than one composition.
See also: Interior Design Projects in London You Need Know
If you enjoyed this article regarding Exquisite Entryways That You Will Love then make sure to check out our socials to find news, inspirations, and more interior design ideas: Pinterest | Facebook | Instagram.
< ?php get_footer(); ?>