Entryway decor ideas to inspire you

→ LUXXU compiled remarkable entryway decor ideas for you. Here, you can find luxury and elegant ambiance that will inspire impressive interiors, undoubtedly. Get ready to transform your foyer with these inspirations.
See also: The Perfect Home Bar – A Guide To A Luxurious Toast

IMPRESSIVE LIGHTING
Entryways are the place we first see when we come home and the first impression guests have of our homes. A powerful lighting piece can transform the room. The Empire Chandelier by Luxxu is just as iconic as its name and will dazzle your guests with its unique design.
A luxurious entryway decor demands a luxurious chandelier that will dazzle anyone. The Trump Chandelier is the perfect luxury chandelier for a refined ambiance, and it's ideal to brighten a foyer.
Luxurious lighting should be featured at every corner of your interior design, going for an iconic piece like the Empire Plafond will not only convey exclusiveness but also a certain sense of power, this is a statement plafond with one of the most detailed designs you will ever find. Complement this glamorous addition with the Waterfall Torch Wall, a display of the wonderful combination between creativeness and luxury, a dazzling match that will without a doubt take everyone's breath away as soon as they lay eyes on this astonishing ambiance.
Create a luxurious and modern ambiance to impress your guests when they visit. After all, first impressions are crucial. The Babel Suspension brings elegance to any luxurious ambiance. It pairs wonderfully with the Gala Torch Wall. An exquisite setup for a classy entryway decor!
HIGH-QUALITY FURNISHINGS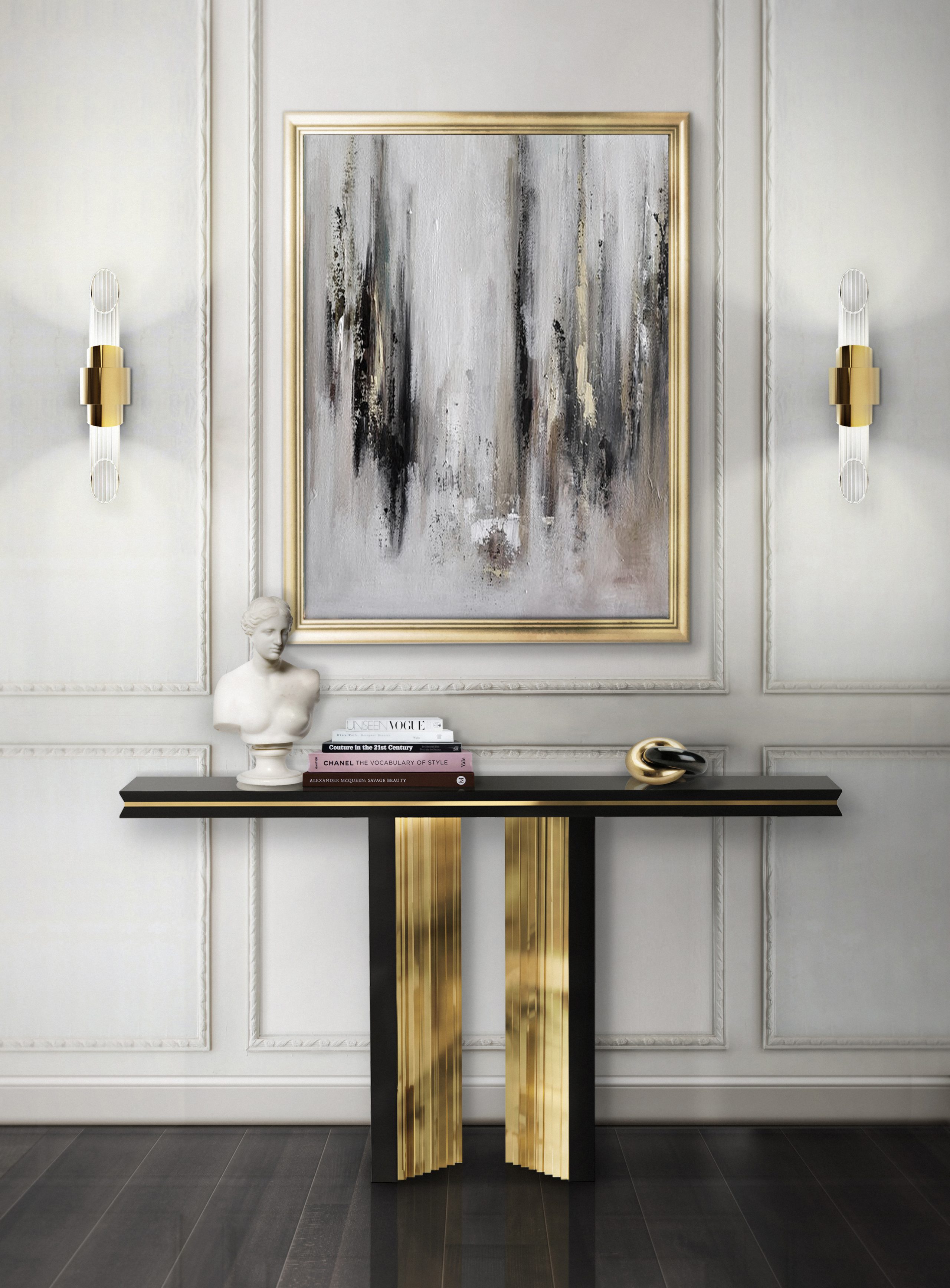 Consoles, mirrors, and lighting are key elements to an entryway! Combining these pieces could be a challenge, however, Luxxu has the perfect setup for your entryway decor. The Tycho Small Wall Lamp by Luxxu is inspired by the most unusual planetarium in the world. It conveys intimate lighting using materials like brass with gold plated and crystal glass. Perfect for a classy entryway. Pair it with the Beyond Console.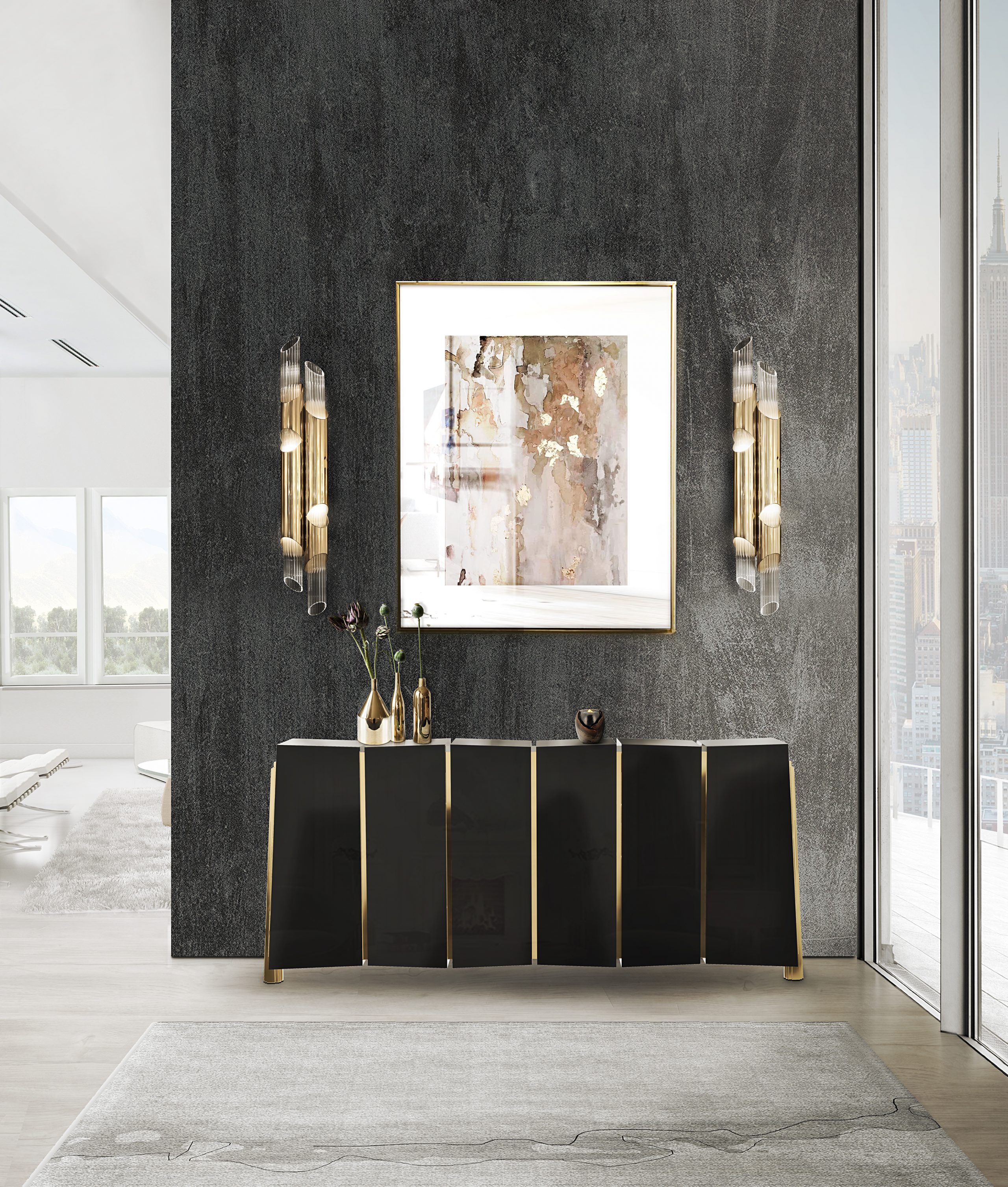 This entryway decor perfectly captures the idea of elegance. Although it has a simple design, the boldness present in the Darian Sideboard, in combination with the golden details of the home decor items and lighting, gives this entryway a good sprinkle of personality. And make sure to add artwork to your wall to upgrade your entryway decor.
Don't run from these inspirations!
For some working from home is the new normal. As such, upgrading your home office decor is a must to create an inspirational environment and consequently increase productivity. Luxxu has the perfect setup for a modern and functional office. Desks are the main character of any home office. Inspired by Greek Mythology, Luxxu designed the Apotheosis Desk. A vigorous statement piece, equipped with a USB port, that adds luxury and sophistication to any décor.
A modern office needs a powerful piece to make a statement and add character to the room. Elegance is a fundamental factor in this ambiance, so a charming suspension lamp could be the perfect piece. Check the Empire II Suspension by Luxxu with its iconic lines of the Empire collection. It's a glamorous and extravagant crystal lamp that is the ultimate blend of classic and modern design.
When it comes to bars, the atmosphere is just as important as the drinks. The Harpia Suspension creates a harmonious lighting installation by using more than one composition. Perfect to stylish a bar.
See also: Interior Design Projects in London You Need Know
If you enjoyed this article regarding Entryway decor ideas to inspire you then make sure to check out our socials to find news, inspirations, and more interior design ideas: Pinterest | Facebook | Instagram.