The Perfect Home Bar: A Guide To A Luxurious Toast In 2023 => A home bar is a perfect way to showcase a luxurious lifestyle, from a dinner party to a simple drink to relax and unwind from a long day, this section of the house may go highly unnoticed at times when in fact it is an extremely valuable part of any interior design. We are sure you can´t wait to have people back at your home soon, so today Luxxu Blog brings some exclusive advice on how to set up the perfect home bar to have the drink you desire while dazzling your guest every step of the way.
See also: 10 Best Luxury Bar Tables
The Perfect Location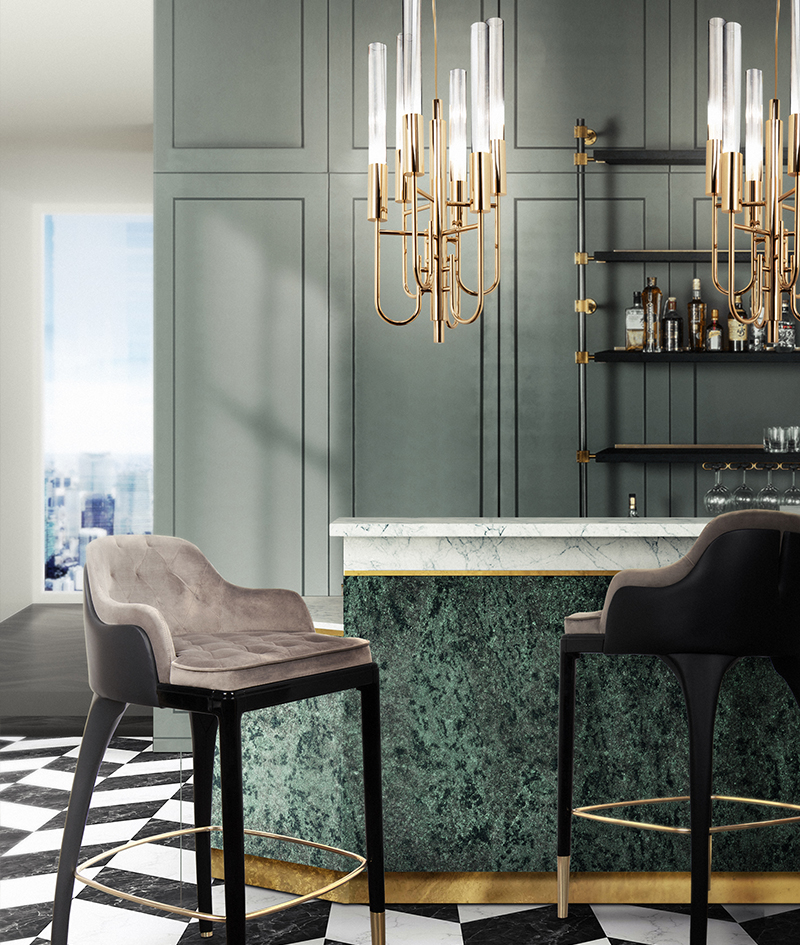 Let´s starts with one of the most important decisions you will make, the location of your home bar, whether you want this part of your interior design to take center stage or not, it is important for it to always have some kind of highlight for both functional and aesthetic purposes. Even if this is not the main attraction of your house, on any given occasion, when you have guests over for drinks, make sure the location you chose for your bar has a strong and noticeable presence in your interiors that can catch every eye as soon as they walk in the room.
Get The Look
See also: Gala Pendant
Marvellous Bar Tables
Not everyone enjoys having a drink at the bar counter, having a luxurious home bar is also being able to provide multiple solutions that can bring you and your guests the utmost comfort and luxury. Going for exquisite bar tables like Luxxu´s mesmerizing Darian Bar Table might be the best solution for your bar´s furniture design, whether we are talking about a small bar or a whole lounge, we would recommend you go for something functional yet stylish.
Pendant Lighting Will Do Wonders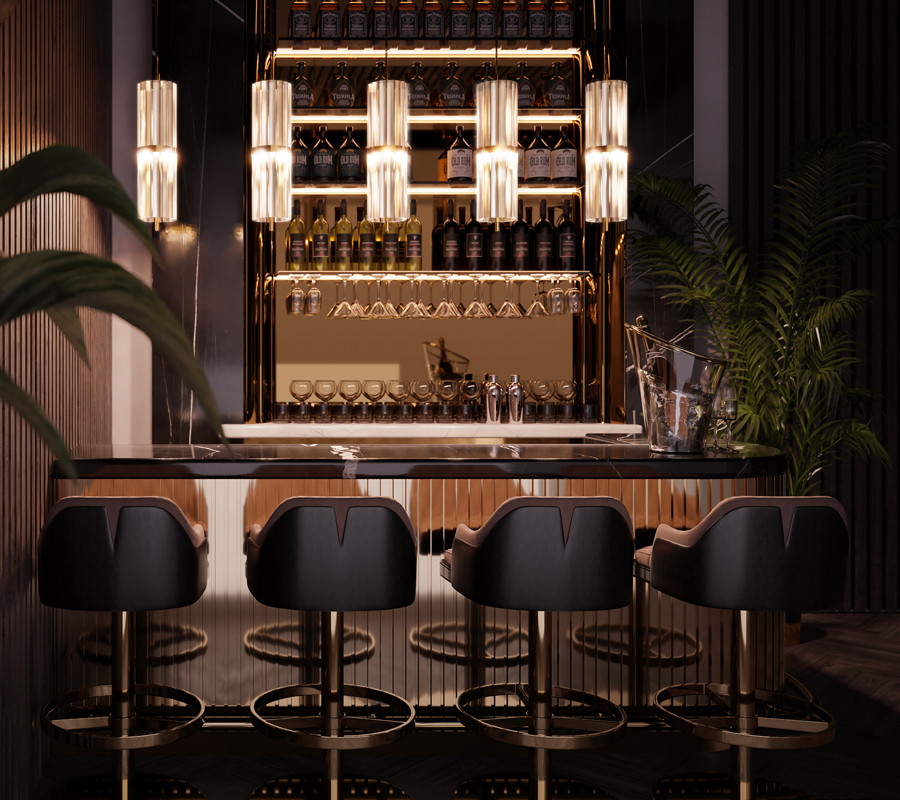 When it comes to highlighting the fixtures of your home bar, pendant lighting can be your best friend, not only do they provide the perfect proximity to your bar furniture, and placing them in the right spot will showcase not only your incredible bottle stock but also your immaculate bar design, plus, the design of these distinctive pieces of lighting may also be another reason to create an awe-inspiring ambiance that will surely take everyone´s breath away.
Get The Look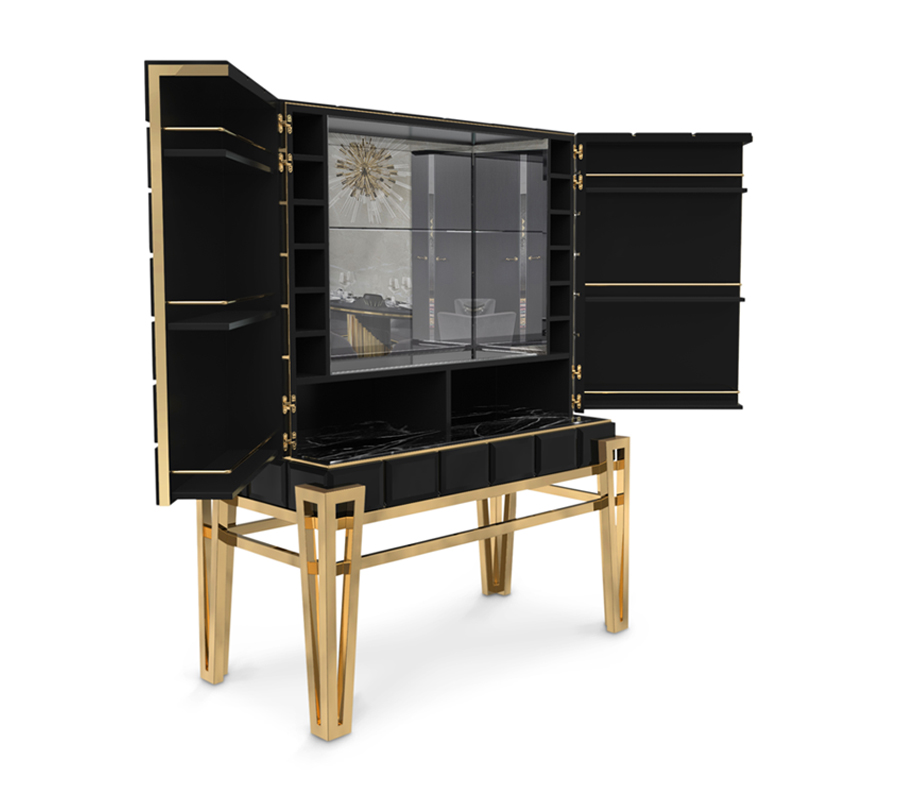 See also: Liberty Small Pendant
A Refined Swivel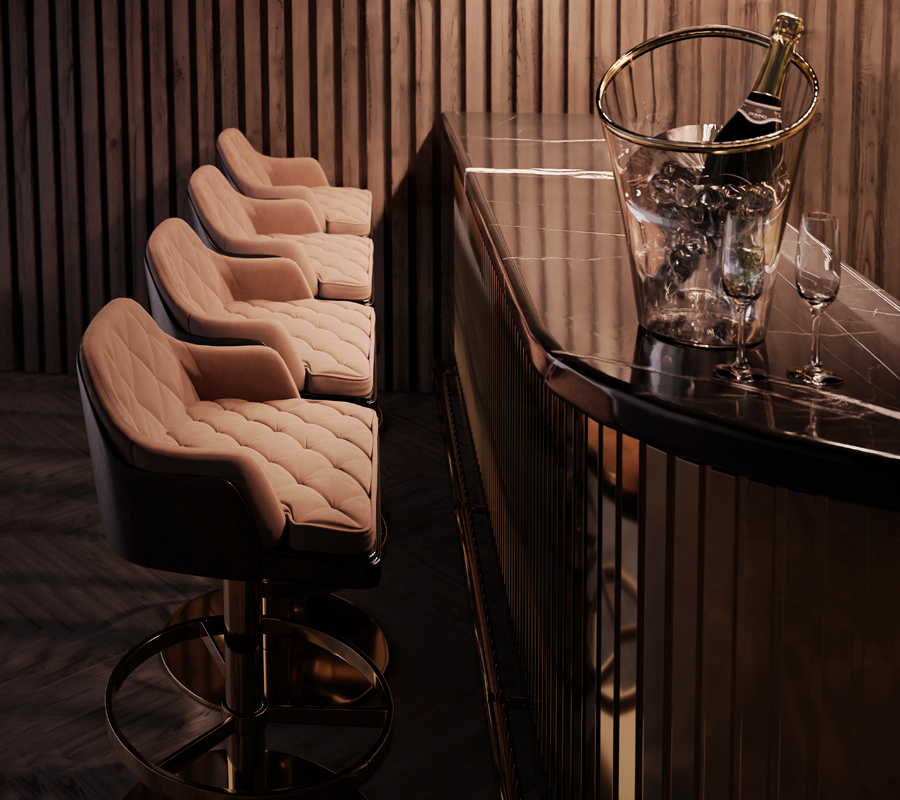 Swivel chairs are the most perfect pieces of upholstery to integrate any bar design. They look absolutely stunning and classy next to a bar counter and their refinement is truly unmatched. A majestic chair like the Charla Swivel Bar Chair will guarantee you incredible comfort, astonishing functionality, and of course, it will convey luxury and elegance in the most perfect manner. The end result is nothing more than an appealing ambiance ready to receive everyone in excellence.
See also: Make a turn in your interior decor and Swivel in style
If you enjoyed this article regarding The Perfect Home Bar: A Guide To A Luxurious Toast In 2023 then make sure to check out our socials to find news, inspirations, and more interior design ideas: Pinterest | Facebook | Instagram.
< ?php get_footer(); ?>