Empire Your Home – Decorate like Royalty ⇒ Luxxu's designs are encouraged by the best buildings in the world. Some of the best-known products are those belonging to the Empire Collection. Inspired by the Empire State Building, the most iconic landmark Skyscraper in New York City, the prominent building is part of the city history and a colorful beacon in Manhattan's Skyline, as well as a destination for extraordinary views.
.
.
.
Meet the Empire Collection
.
Just as the magnificent Empire State building has a special place in New York, so the empire collection can find a specific place in the rooms of any interior project. Today we share Luxxu's most iconic collection to Decorate like Royalty.
. as
Empire Ligthing – Royalty in Suspension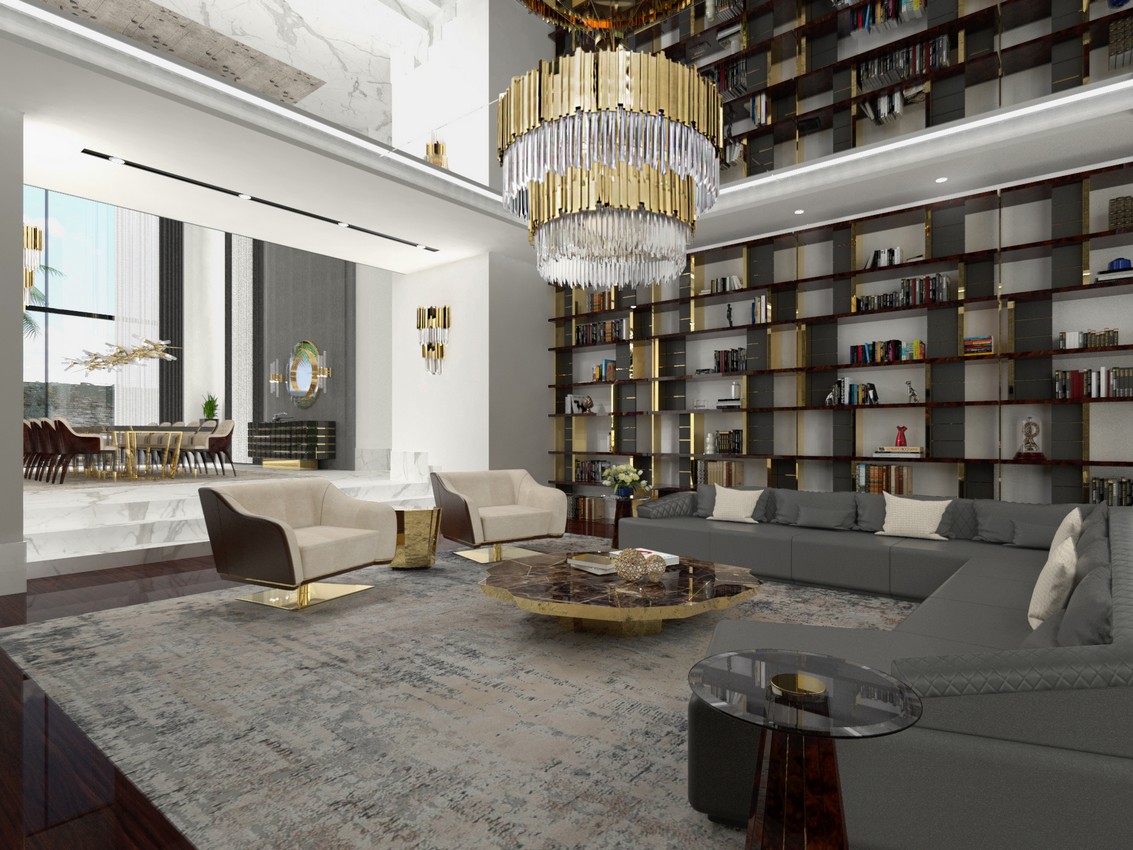 The empire collection is distinguished by the quality and diversity of its pieces. We start with the Empire Suspension, a magnificent work of art that can enhance any interior environment, namely this living room. A glamorous and extravagant crystal lamp that is the ultimate blend of classic and modern design. A suspension made with layers of gold plated brass and vintage-inspired crystal glass.

.
Empire XL – Piece of Resistance
One of the most extravagant and luxurious items that Luxxu has to offer, the Empire XL is without a doubt a masterpiece, with more than 4 meters of inspiration, and with its new design that has the extraordinary power to centralize any atmosphere and transform everything around it. The perfect piece to an exclusive ambiance,
.
Empire Square Snooker
The iconic lines of the Empire Collection have inspired yet another creation, the Empire Square Snooker! A glamorous and extravagant, yet charming, lamp that joins modern design with the antique line. Made of gold plated brass and vintage-inspired crystal glass, its square, and long shape make it the ultimate dining room lighting, perfect to decorate like royalty.
.
Empire Pendant – Like Suspended Jewels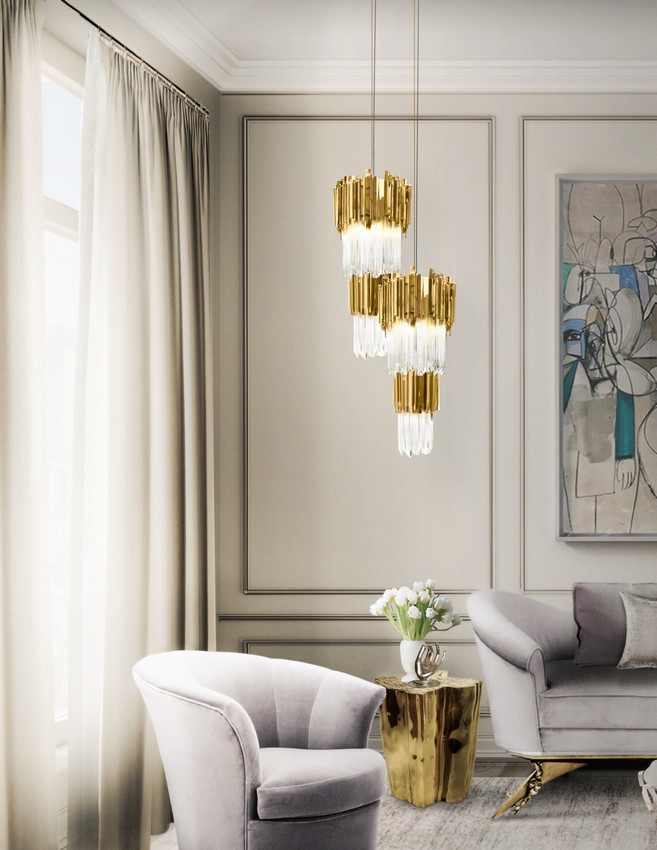 This magnificent pendant lamp is a true work of art you will want to add to your collection. The Empire Pendant is created with elegant crystal glass and gold-plated brass. It looks just like a precious treasure, this noble and elegant pendant is an exceptional decorative element of the Empire`s family, with a discrete side.
.
.
Empire Wall – Glorious placement
Portraying the same extravagant lines of the Empire family, the Empire Wall Small Lamp provides intimate lighting with lavish design, with delicate layers of gold-plated brass and crystal glass creating a glamorous atmosphere in whichever room they're placed.
.
Empire Floor – From the Celing to the Floor
The Empire Floor is a statement floor lamp that will light up every room with its exuberant shape. Inspired by our Empire family, this luxurious piece is made of crystal glass and complemented by a gold plated brass vigorous standing. A stunning handcrafted product designed to invigorate every room.
.
⇒ Check our article regarding  The Most Iconic Suspension Lighting⇐.
.
.
What is the main difference that a designer looks for in the products he wants to incorporate into his project? They are looking for a special connection between all products, they are looking for that conductive thread that will make your project different. And it was with this in mind that Luxxu focused on expanding its Empire Collection, to offer several perspectives on the same inspiration.
.
Empire Collection – The focus is on the details
.
Empire Center Table
This center table has an extravagant shape of refinement and style. It is carefully made in brass and Nero Marquina marble. This is a combination of classic and modern design, perfect for every interior setting, be it a living room design, or even a luxury bedroom.
.
The Empire Side Table
Empire State Building was the inspiration for this stunning side table. It adds a classic yet modern appeal to any space. Made with the highest quality of brass and marble, this is ideal to create a spectacular and sophisticated living room, entrance, or bedroom.
.

.
The Empire Mirror
Empire mirror found its inspiration in the extravagant and vigorous Empire Collection. With its will to keep up with the Empire family high standards on exquisite and exceptional design, the Empire mirror's powerful lines are the result of an extraordinary precision of handmade techniques. Adequate to transform any space into a luxurious atmosphere.
.
Empire Column
the Empire column display takes the same empowering and passionate aesthetics in its design. A luxury item capable of providing a classic yet modern feel to any space with its stunning gold plated brass and Nero Marquina marble. Perfect for classic entrance halls and livings rooms.
.
.
If you enjoyed this article regarding Empire your home – Decorate like Royalty then make sure to check out our socials to find news, inspirations, and more interior design trends and ideas: Pinterest | Facebook | Instagram.
…..