The Best Interior Designers in Las Vegas⇒ Vegas is known for being a city of palace-like hotels and can be a natural place to interior designers flourish and be creative from all perspective. They shoot for timeless elegance or desert tranquility, or even sleek modern — whatever style fits the client's taste. Stay with the The Best Interior Designers in Las Vegas that we suggest!
The best from Las Vegas
Jill Thomson
Today, Jill Thomson has her own design studio in Las Vegas, her new home. And she does design and building projects for high-end clients throughout the country, whether for their homes or businesses. In 2012, the luxury lifestyle Diamond Cake Magazine included a write-up of Thomson. She is often quoted in interior design features in the Las Vegas Review Journal.
Marteen Moore
If designing even a temporary home for a Hollywood idol means you've made it to the top, then Marteen Moore should not doubt her merit. A project she is most proud of is having remodeled the home that Robert DeNiro slept in as he filmed the movie Casino. The Vegas-based designer was born and raised in Southern California.
E DESIGN HOME
Interior design projects by E DESIGN HOME can run up to $4M. The services provided by this firm, which Stefanich founded in 2004, include but are in no way limited to site inspection, millwork design, space planning, vendor management, and construction coordination. But the heart of this highly acclaimed design firm are cutting edge designs that its owner promises to be on time, on budget, and "without compromise to the creative approach."
P. SCINTA DESIGNS, LLC
After three trips to Vegas, P. Scinta decided on Sin City as the location for Scinta Designs, which has risen to the top of the Southwestern design market. Not only has Scinta been selected to design homes for Vegas celebrities, she also was tapped in 2008 to design the green room when MGM Grand hosted the awards show for the Academy of Country Music. In 2013, Scinta was named "Interior Designer of the Year" by the Las Vegas Design Center.
Thomas Burger Design Inc
Thomas Burger Design Inc. brings over 30 years of experience in interior design to the Las Vegas area. The full-service architectural and interior design firm handles custom furnishings, lighting, custom cabinetry, landscaping, window treatments, detailed designs, budgeting, and drawings. Clients have included The Royal Family of Monaco, Foreign Ambassadors, sports stars, and CEOs of Fortune 500 companies, and Zen has refurbished landmark buildings including 100 United Nations' Plaza. 
Impressive Interiors at Home
Kathy Wilson is the owner of Impressive Interiors at Home and she's recognized for her keen sense of style, attention to detail, and dedication to creating the perfect environment for her clients' needs.  She has established herself in the field of interior design for the past 15 years. Her passion of decorating interior spaces became her lifelong dream.  
Design Source Interiors
Design Source Interiors provides interior design services in Las Vegas. Clients have access to space planning, selection and design, drapery design and bedding, accessorizing, installation, supervision of subcontractors, and carpentry. The group is known for being client-centric, for creating handcrafted, custom furniture and mirrors, and for working closely with architects and contractors.
Featured Interiors
Featured Interiors is an interior design group serving the Las Vegas community. All services are tailored to each client's specific needs and include staging, turnkey designs, fabric selection, shopping service, community design, and artwork and accessories. The company offers graphic design services as well.
Inhabit Design
Inhabit Design provides interior designs for the Las Vegas community. The group specializes in residential and commercial design, custom lighting, and custom furniture design and rehab, and services include exterior colorization, color consultation, retail procurement, and bridal registry.
Ken Wolfson Interior Design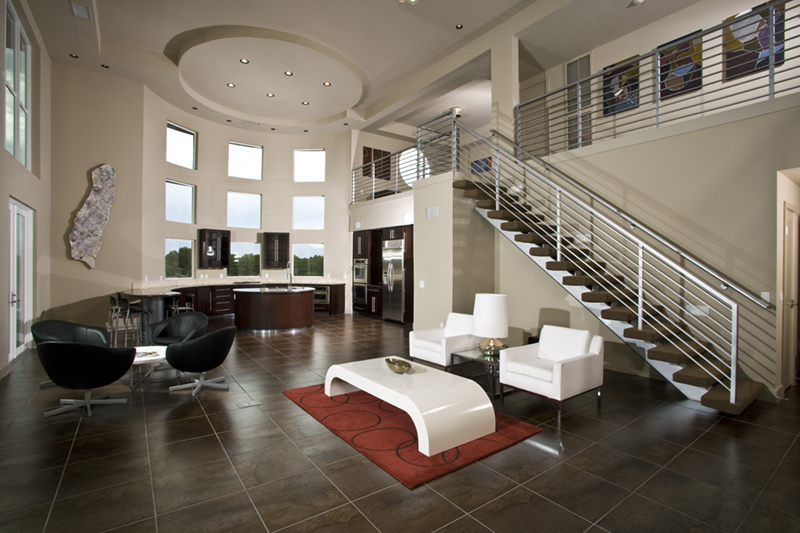 Ken Wolfson Interior Design is the premier interior designer Las Vegas NV property owners trust to come up with amazingly bold and colorful designs for their home's interiors that truly represent the look and feel they've always envisioned for their home. Backed by close to 20 years of tried, tested, and proven excellence in the industry, Ken Wolfson Interior Design has served hundreds of highly satisfied clients throughout Las Vegas and neighboring areas in the state of Nevada.
ROOM RESOLUTIONS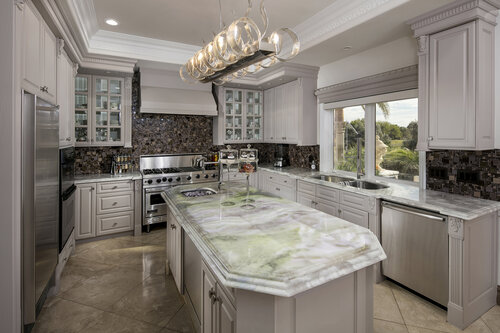 Room Resolutions clients say that she creates magic. And those clients are not everyday folks. They're CEOs of Fortune 500 companies, entertainers, industry executives, and even celebrities that Cunningham's design prowess has turned into followers since she founded Room Resolutions in 2004. Cunningham runs her internationally acclaimed luxury design firm with daughter Amanda, who earned a master's in design management from Savannah College of Art & Design.
Interiors by Cary Vogel
By 1988, Cary Vogel his own firm in New York but decided to make Vegas his home. His name speaks volumes in interior design circles on both the east and west coasts. A sampling of his awards includes: the 2010 NAIOP for "Best Corporate Interior," the Las Vegas Design Center's 2012, 2013, and 2016 awards for "Best Interior Designer in Las Vegas," the ANDYZ award in 2016 for "Best Multiple Residential Space," and the IDS award in 2016 for "Designer of the Year."
⇒ Check our article regarding  Trend alert: home bars⇐

Joanne Lucia
Joanne Lucia has been in business for 45 years and works nationwide. A consummate professional, she even reads, interprets, and designs from architectural blueprints. In Vegas, her recent projects have been clustered around Paradise and Summerlin communities. Joanne earned a bachelor's in professional arts from Woodbury College and another bachelor's from Pepperdine University. 
Inside Style
Jill Abelman spent over 20 years working for other interior design firms when she decided in 2004 to open her own. She and husband Marc founded Inside Style, and since then, she's garnered a reputation that few in the high-stakes field of interior design ever know. Abelman supplies what she calls "turn key" services for luxury homes and second homes of clients out of state.
KGA Architecture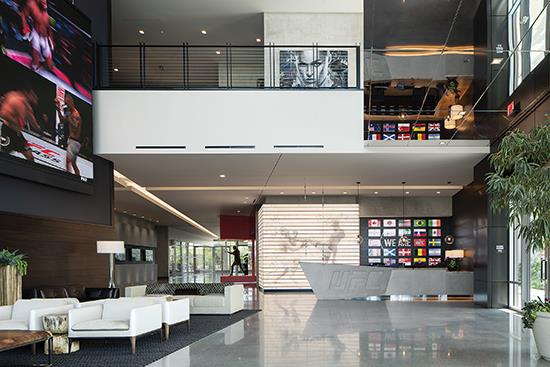 KGA Architecture is a Las Vegas firm offering interior design services. The team explores fresh concepts while tailoring its solutions to meet the client's style, budget, and needs. Its services include working according to specifications in the selection of fixtures, carpet and millwork, and finish materials in addition to furnishings, accessories, and art. 
Las Vegas House Staging
Las Vegas House Staging handles interior design services throughout Las Vegas. The owner has almost 30 years of experience in the real estate industry, marketing, selling, designing, decorating, and building custom homes and is an HSR Certified Professional Home Stager.
Metrospace Design Group, Inc
Founded in 1984, Metrospace Design is an interior-decorating emporium located in Las Vegas, Nevada. It provides products and services for residential and commercial interior design, including upholstery, textile designs, strategic furniture placement consultation, and space planning
Parlor 430
Parlor 430 is an interior design firm in Las Vegas. Customers hire the group for interior design services, including color and fabric selection, furniture and accessories, shopping and installing, and project management for minor renovations and improvements.
Statement of Style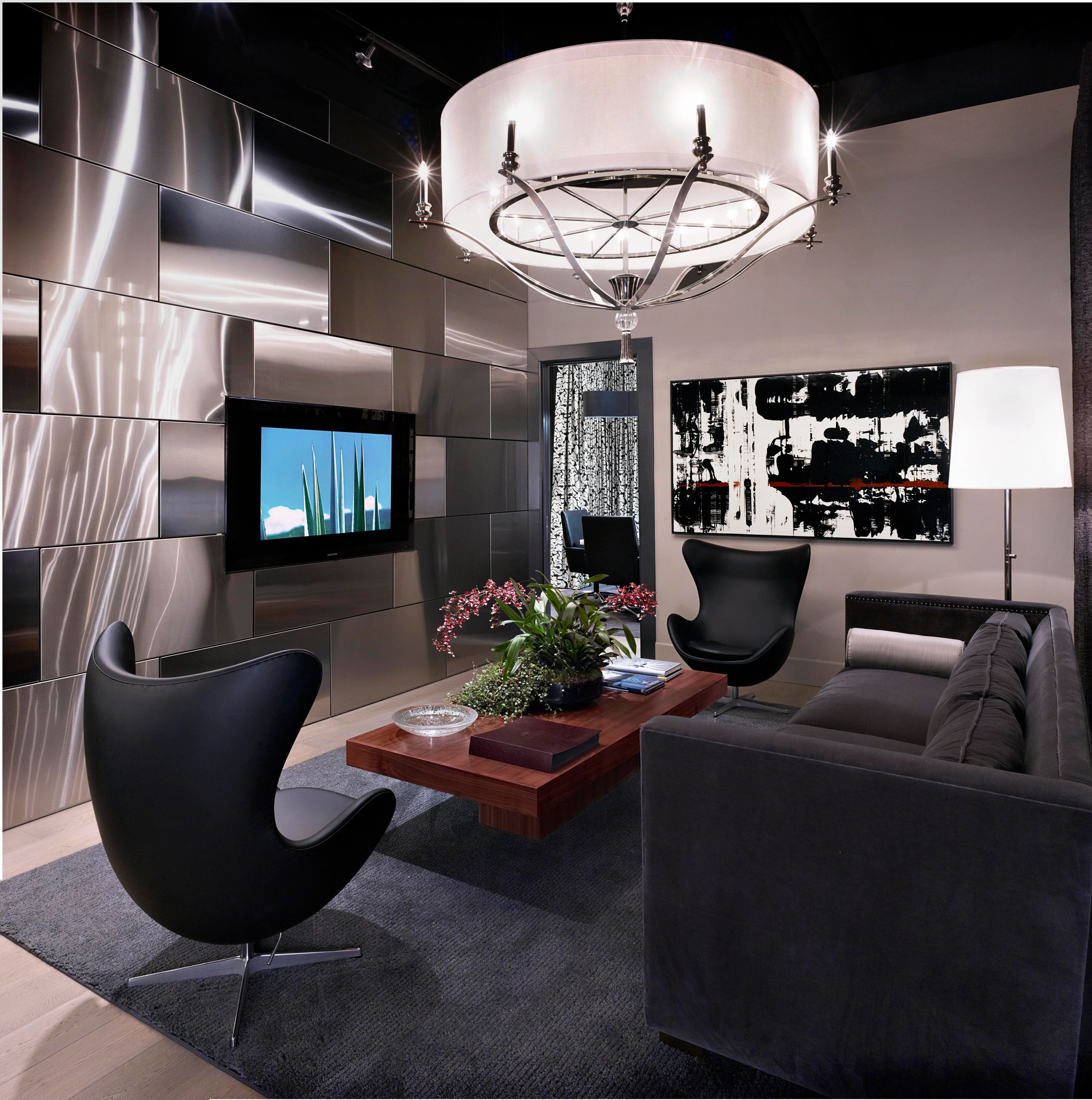 Statement of Style has been providing interior design services in the Las Vegas area for over 20 years. The company handles interior design, space planning, art selection, outdoor spaces, material selection, and custom furnishings for both residential and commercial clients. A variety of styles as well as budgets can be worked with, and a full gallery of past work is available for viewing online.
Tara Dudley Interiors
Tara Dudley Interiors is a Las Vegas interior design boutique with over 20 years of experience. The group is known for sophisticated and colorful designs as well as comfortable living spaces. The firm provides turnkey design services as well as à la carte design offerings such as space planning, kitchen and bath design, flooring selection, paint and wall covering selection, ceiling design, lighting, material selection, window treatments, and art and accessories.
WHL Design Group
WHL Design Group has been a Las Vegas interior design company for five years. The group specializes in commercial design for tenant improvements and offices, retail, hospitality, and planning as well as project coordination.
YWS Design & Architecture
YWS Design & Architecture is an interior design firm serving the Las Vegas area. The company deals with commercial projects in the leisure sector such as for gaming, dining, and hospitality and works with clients from concept and design through to construction, operations consulting, and brand exploration.
Lisa Escobar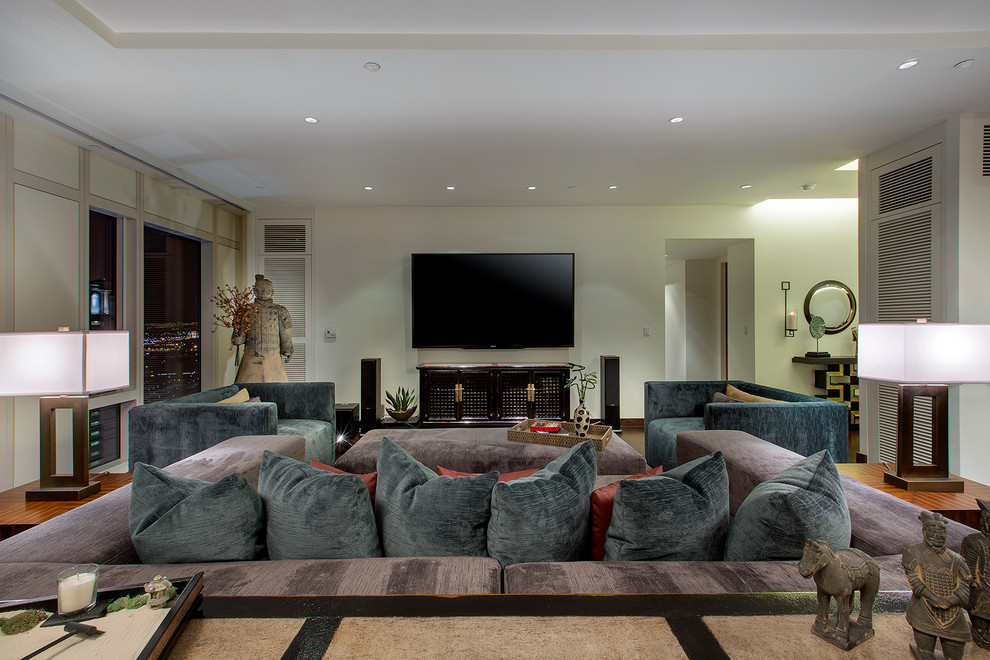 Locally and beyond, Lisa has speciallized herself transforming high-rise condos, high-end residential spaces and new build designs. She has strategic collaborations that can bring a lot of value to her designs.
Alice Roussos
Alice has over 25 years of experience in high end and corporate interior design. She founded Interior Motives in 1987, and specializes in the needs of the contractor, developer and homeowner.
Fabiola Avelino Interiors
Fabiola is the owner of Fabiola Avelino Interiors, and best known for her immaculate attention to detail. As an interior decorator and creative custom paint designer, she has created custom finishes for high-end residential to modest homes. 
Interior Motives
INTERIOR MOTIVES is a full scale design firm providing functional and beautiful environments for living and working for private residences and corporate spaces.
Denton House Design Studio
Denton House takes your breath away and a build experience that lets you breathe deeply, with confidence and ease. Architecture. Interior Design. Planning & Landscape. They do it all, seamlessly.
Tandem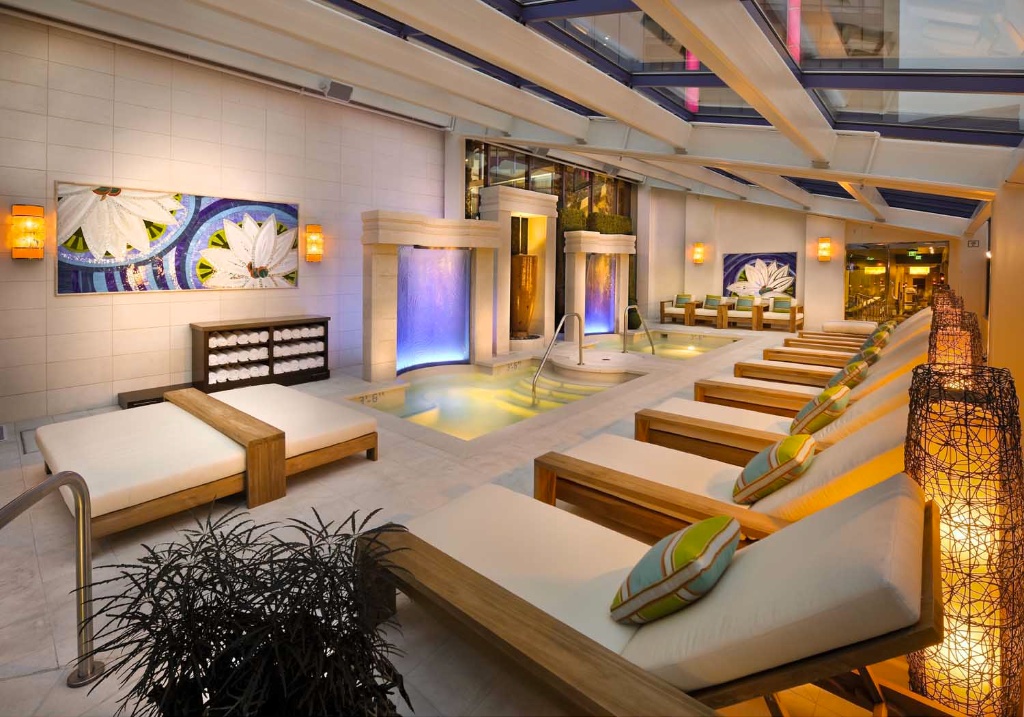 TANDEM is an award-winning design studio that was created on the philosophy that design is a product of minds working together… In Tandem. They work hands-on with their clients to convey their vision and philosophy through designs.
Élan Collections
Élan was born from a legacy of interior designers. It presents itself with a design but at the same time innovative.
Design Source Interiors
From refreshing a tired room to embarking on a complete makeover or beginning a new construction, Nahid and the Design Source team can assist with each and every phase of design. Whatever the project let the creative and professional talents of Design Source Interiors go to work for you.
E Design Home
E Design Home is experienced in many forms of styles that reflects their client's needs and tastes. They provides a clear and thoughtful solutions to improve and enhance the clients living space. Comfort and function are essential aspects with practical attention to detail.





 


    


    
    


    


        
    





 < ?php get_footer(); ?>
If you enjoyed this article regarding Top 25 Best Interior Designers in Las Vegas then make sure to check out our socials to find news, inspirations, and more interior design trends and ideas:Pinterest | Facebook | Instagram.