Take a Peek on This Apartment Design by Cochet/ Païs Architecture ⇒ Enter this beautiful and elegant apartment, designed by the family-owned design studio created by Yannick Cochet and Gregory Païs. 
.
.
The IK Apartment is a 250m² duplex overlooking the port of Cannes. This luxury apartment design took two years of construction, remodeling, and decoration. The project was conceived by the design studio Cochet/ Païs Architecture who has projects all over Europe.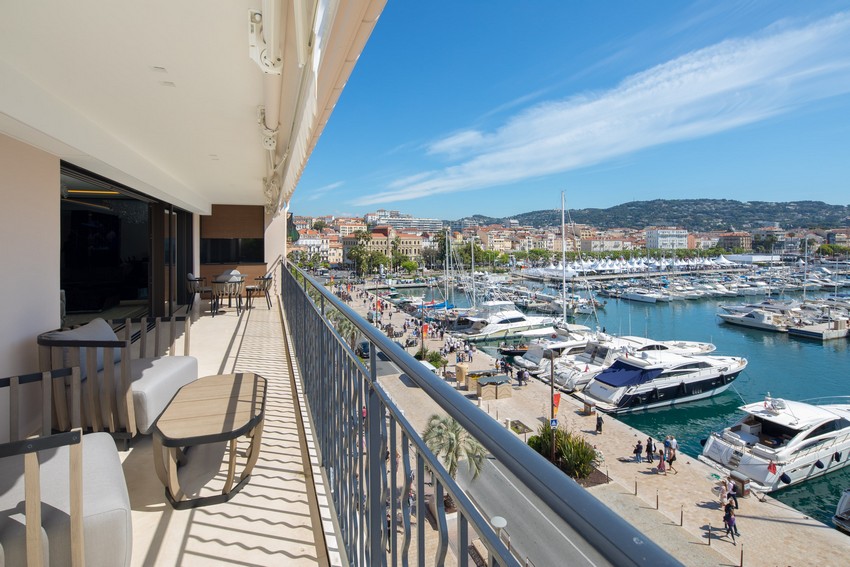 .
Who is Cochet/ Païs Architecture?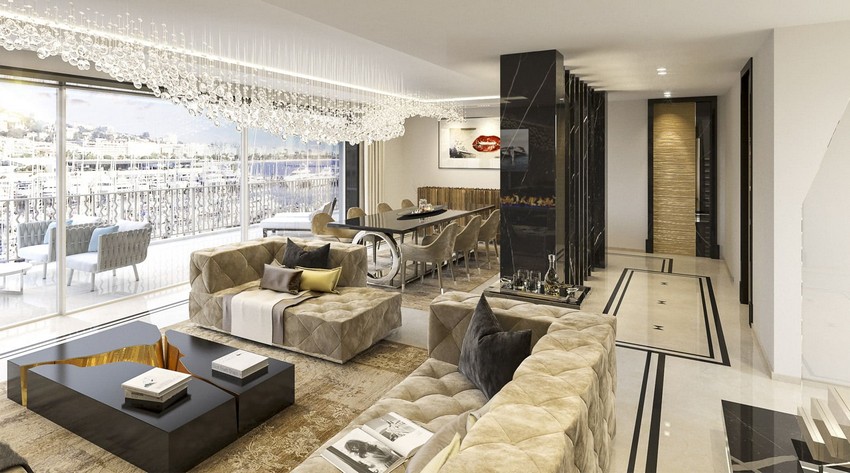 The Cochet/ Païs Architecture is a family-owned design studio. It was created by Yannick Cochet and Gregory Païs, two cousins, each with a function. One is an interior designer and the other a project manager. Their bond provides unique work chemistry.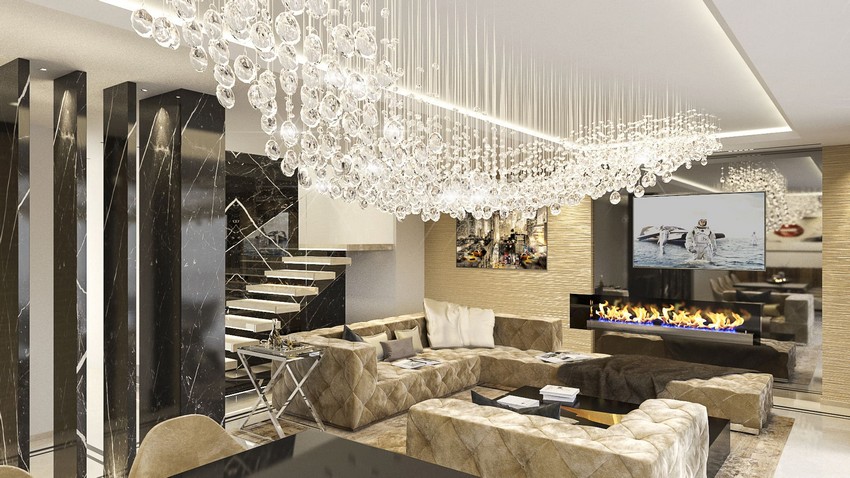 The heart of the French Riviera is the home of the Cochet/ Païs Architecture, more precisely in Cap d'Antibes. Their team a group of multidisciplinary architects, interior designers, and decorators, all passionate by refreshing spaces. When it comes to work ethics, the Cochet/ Païs Architecture expresses respect for humankind and the environment, values shown in their projects.
.
.
Discover a amazing apartment design
This modern and elegant apartment design has many pieces by renowned luxury brands such as Fendi, Lasvi, Boca do Lobo, and of course Luxxu.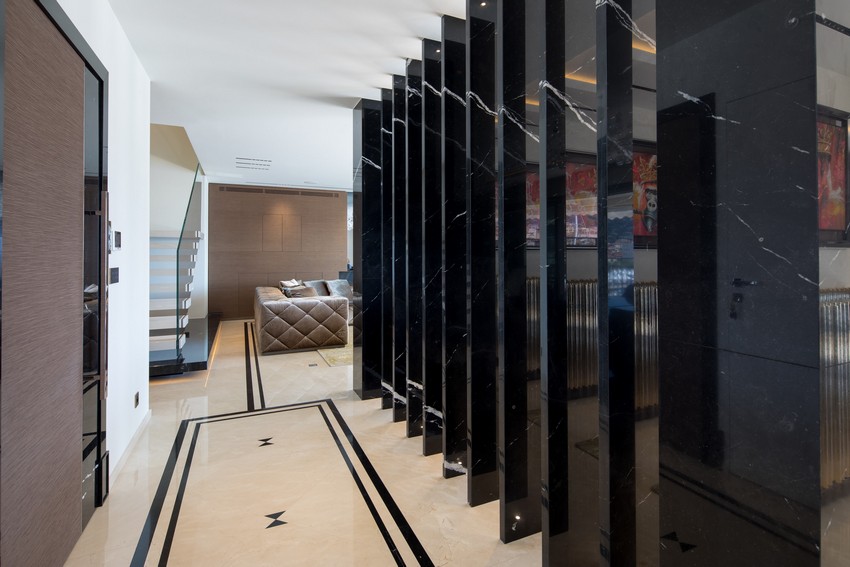 The apartment design plays with a high-contrast color scheme, combining black furnishments. The floor tiling adds a luxurious touch when paired with classic yet modern furniture. 
A Luxurious and Modern Living Room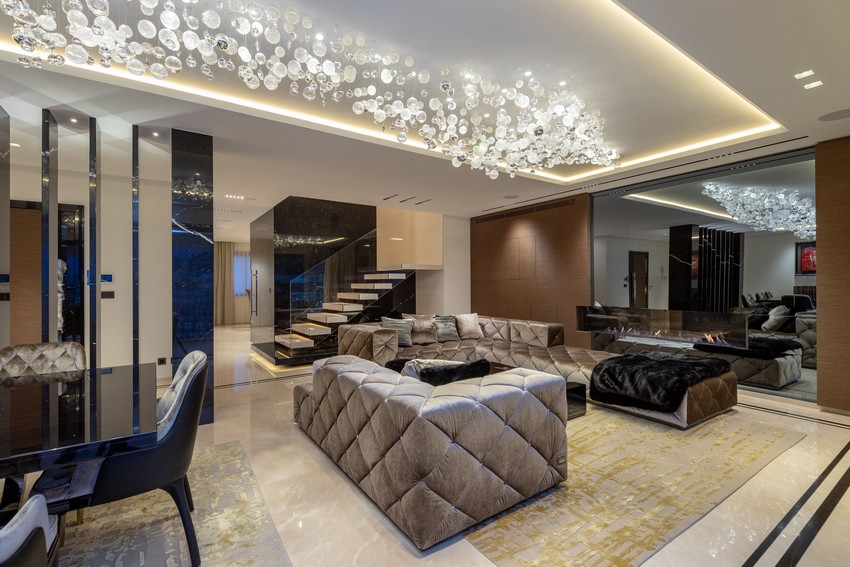 The living room and the dining room converge in the IK Apartment. Ideal for family gathers and hosting dinner parties. The guests invited at this beautiful apartment will be dazzled by the interior design decor.
The dining room has an amazing view of the port of Cannes and it combines a black dining table with a modern yet timeless dining chair – The Charla Dining Chair by Luxxu.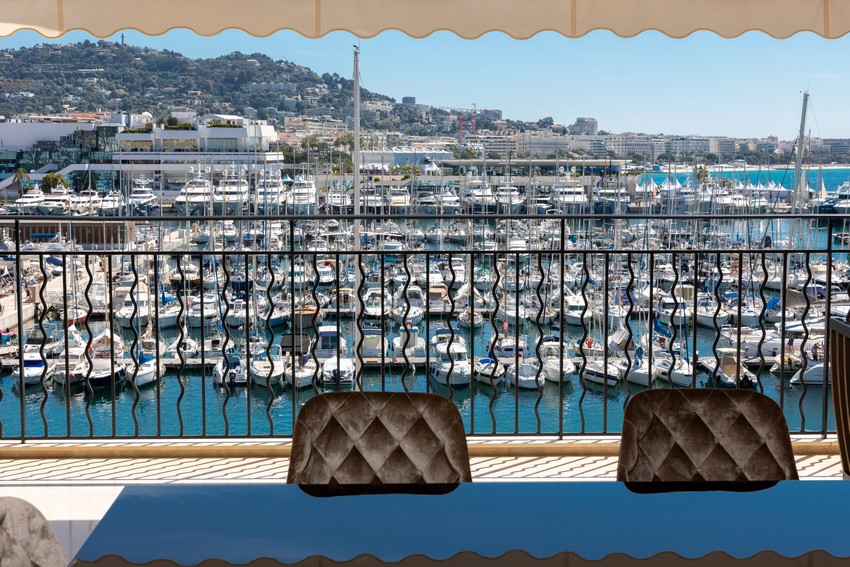 .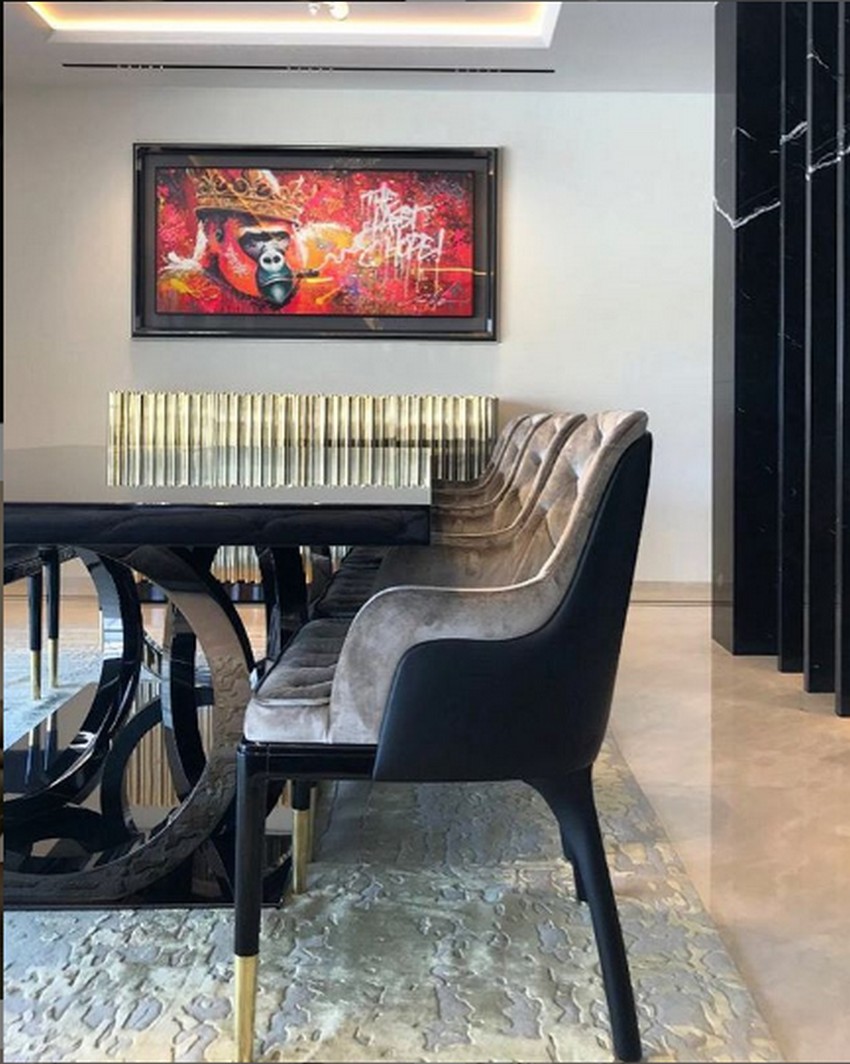 The upholstery made of high-quality velvet of this dining chair steals all the attention. After all, the Charla Dining Chair design has timeless lines with a modern twist, ideal for a luxury apartment. 
An elegant bathroom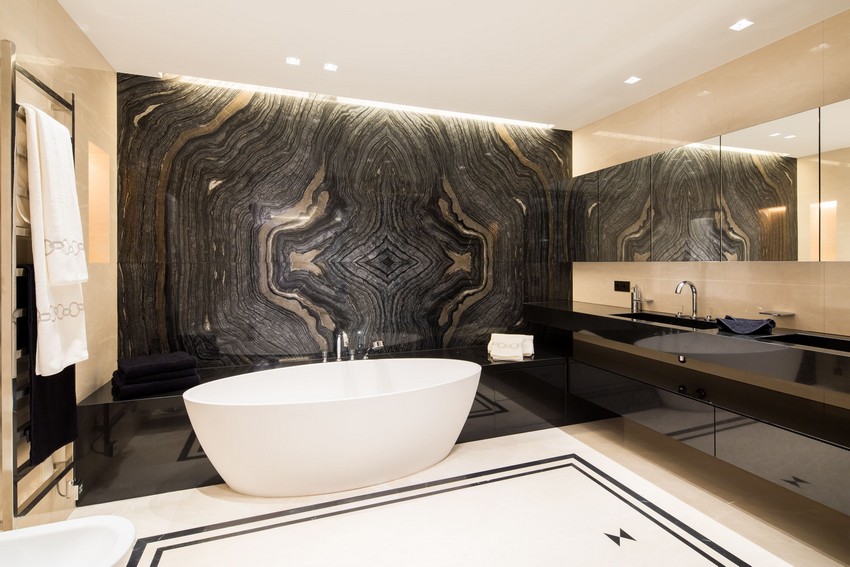 The bathroom has an impressive wall that pairs flawlessly with the finishes of the space and the apartment design style. However, it's the white tub the highlight, since it contrasts with the main color scheme, creating a focal point of the elegant wall.
.

⇒ See: Gentleman's Office: The Ultimate Guide⇐
.
If you enjoyed this article regarding Take a Peek on This Apartment Design by Cochet/ Païs Architecture then make sure to check out our socials to find news, inspirations, and more interior design trends and ideas: Pinterest | Facebook | Instagram.