Ready To Renovate Your Dining Room Today With These In Stock Pieces? – Making the correct selection for a deluxe dining room can be a difficult task because there is a fine balance between comfort, aesthetic, and style! Finding a dining room set of furniture items that suit best your hosting needs and home is the magic ingredient for a truly magnificent dining experience. Prepare to be amazed as LUXXU Blog assists you in selecting the best masterpieces to make your dining room style stand out in the best of ways!
---
See also: Ready To Ship – Furniture To Remodel Your Office In This Summer!

---
Make Your Dining Room A Powerful Statement With The Help Of These In Stock Pieces
The Charla Dining Chair is a magnificent and stylish chair with limitless elegance. This magnificent chair design exemplifies timeless lines with a modern twist, thanks to the use of a variety of luxurious materials such as velvet, brass, and lacquered wood, perfect for any dining room style!
---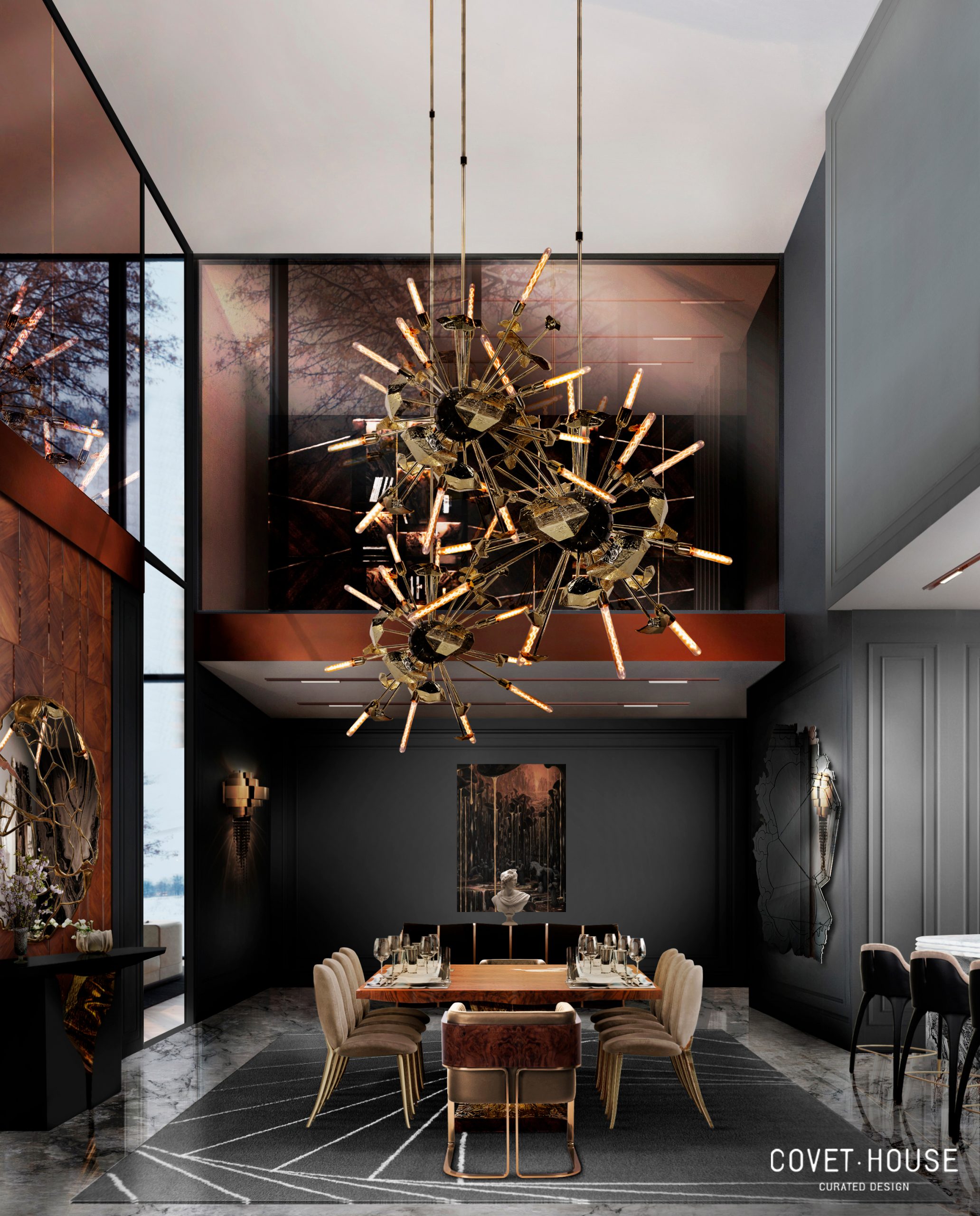 Nura Dining Chair is the ultimate expression of cozy luxury, with a uniquely shaped backrest. Nura, shaped like a U, is made of leather, brass, and wood and offers an embracing comfort found only in armchairs of the same shape. Ideal for intimate yet opulent dining rooms and restaurants.
---
---
What Do You Think Of These Mesmerizing In Stock Pieces?
The Beyond Dining Table features distinctive details that create a delicate balance between the best hand-worked wood with brass touches and the warm and golden tones on its polished surface. This modern luxury dining table, designed in an exceptional moment of inspiration, is the ideal focal point of any dining setting.
---
The power of the shield and sphere of protection, as well as the dynamic of its irregular shape, inspire the Darian Sideboard. A thorough understanding of production techniques and materials, each with its own specialties ranging from metalwork to wood carving. It has a cluster of gold-plated brass asymmetrical bars encircling a black lacquered wood structure, and the resulting works are a mix of artful and stout personalities.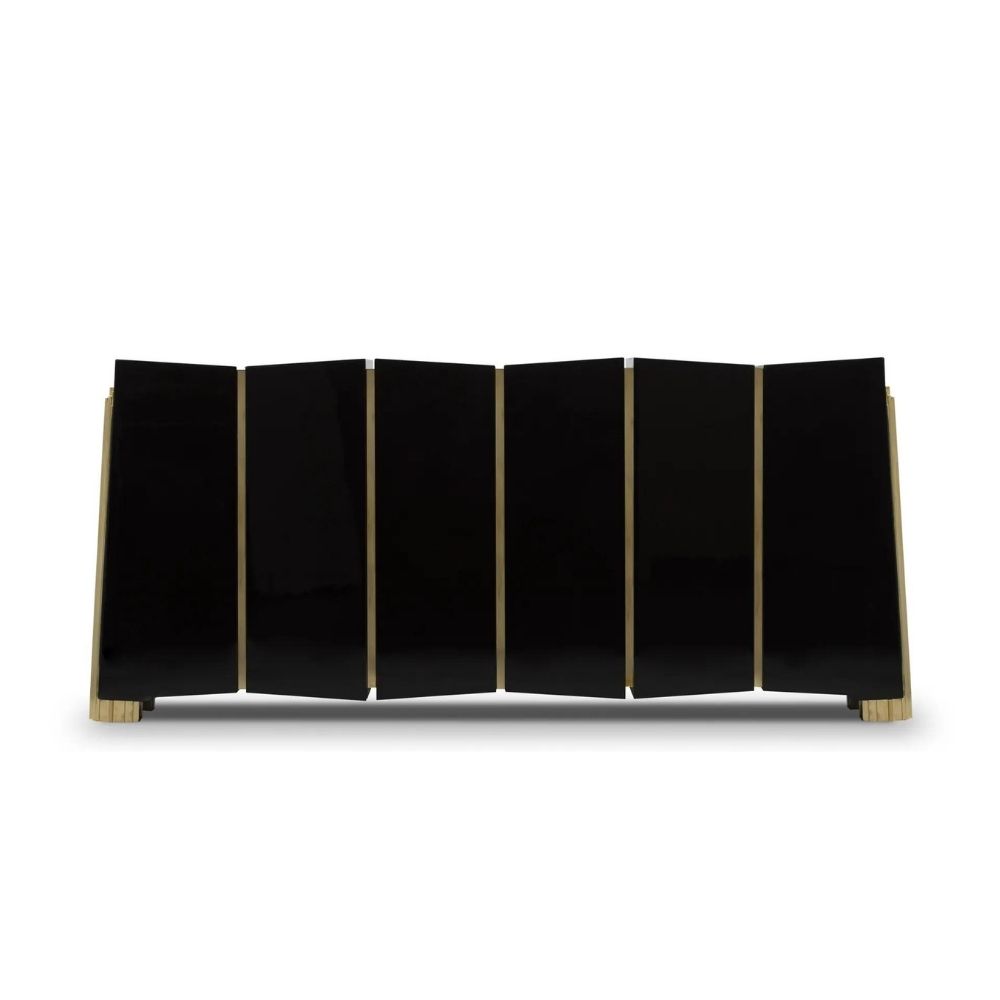 ---
This chandelier is a true work of art made poetically with the most beautiful crystals. All of Scala Chandelier's details are so distinctive that they have the ability to create not only a perfect space but also to elicit passionate emotions in you. When using this chandelier in a dining room, you'll make the space feel more powerful without losing its luxury feel.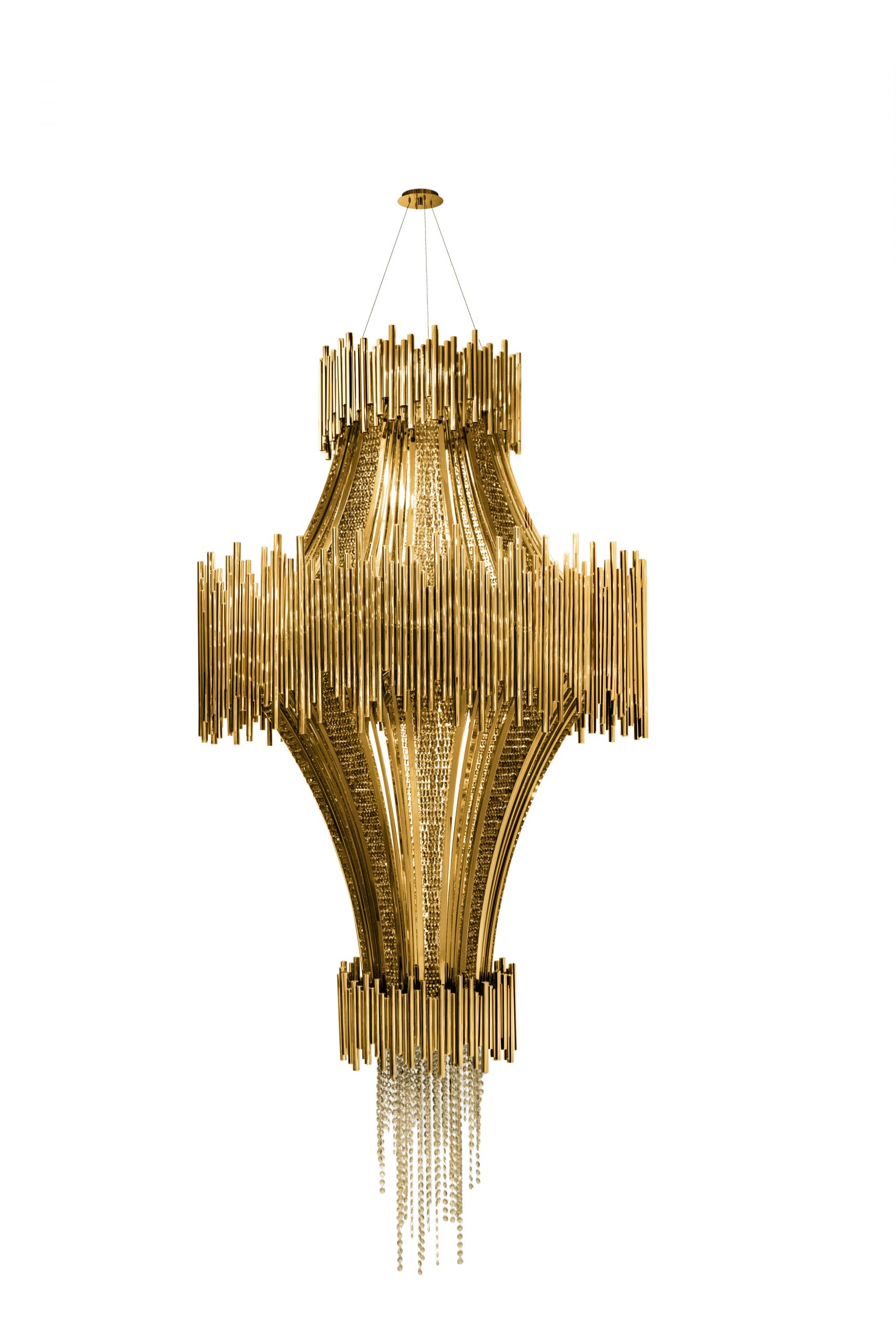 ---
See also: Get Your Bedroom Spruced Up With These Ready To Ship Pieces!

---
If you enjoyed this article regarding Ready To Renovate Your Dining Room Today With These In Stock Pieces? then make sure to check out our socials to find news, inspirations, and more interior design ideas: Pinterest | Facebook | Instagram.