A lighthouse is not only a navigational aid for maritime pilots but also an architectural building. Here are five of the most beautiful lighthouses in the world.

The most famous and ancient lighthouse is The Pharos of Alexandria, one of the Seven Wonders of the Ancient World. It was also one of the tallest man-made structures in the world. The lighthouse was destroyed but it remains as a source of inspiration for both architecture and design. This lighthouse, in fact, served as design inspiration for the creation of the Pharo Collection by Luxxu.
As the most famous lighthouse in Ancient times, it is the archetype of all lighthouses since then.
Tourlitis Lighthouse
Greece
Perched on top of a stone spire, this lighthouse looks like something straight out of "The Little Mermaid."  Located on the island of Andros, Greece, the Tourlitis Lighthouse was destroyed during WWII. In the early 1990s, it was rebuilt and became Greece's first automated lighthouse. Since then, it has become one of the area's foremost tourist attractions.
Fanad Lighthouse
Ireland
This stunning lighthouse completed in 1817 is located in County Donegal, Ireland. More than a lighthouse, Fanad Lighthouse can be visited and offers you the option to stay the night in its guest accommodations, with a beautiful view over the Wild Atlantic Way.
Moreover, Donegal was elected the coolest place on the planet in 2017 by Nat Geo Traveller.
South Stack Lighthouse
United-Kingdom
This beautiful lighthouse, built in 1809, is located on a small island reached via a descent of 400 steps down the steep mainland cliffs which offers a beautiful view on the coastline made of large granite cliffs rising sheer from the sea to 60 meters.
It is the perfect destination for bird lovers as visitors can climb to the top and observe thousands of seabirds such as guillemots, razorbills, and puffins.
Split Rock Lighthouse
Minnesota, USA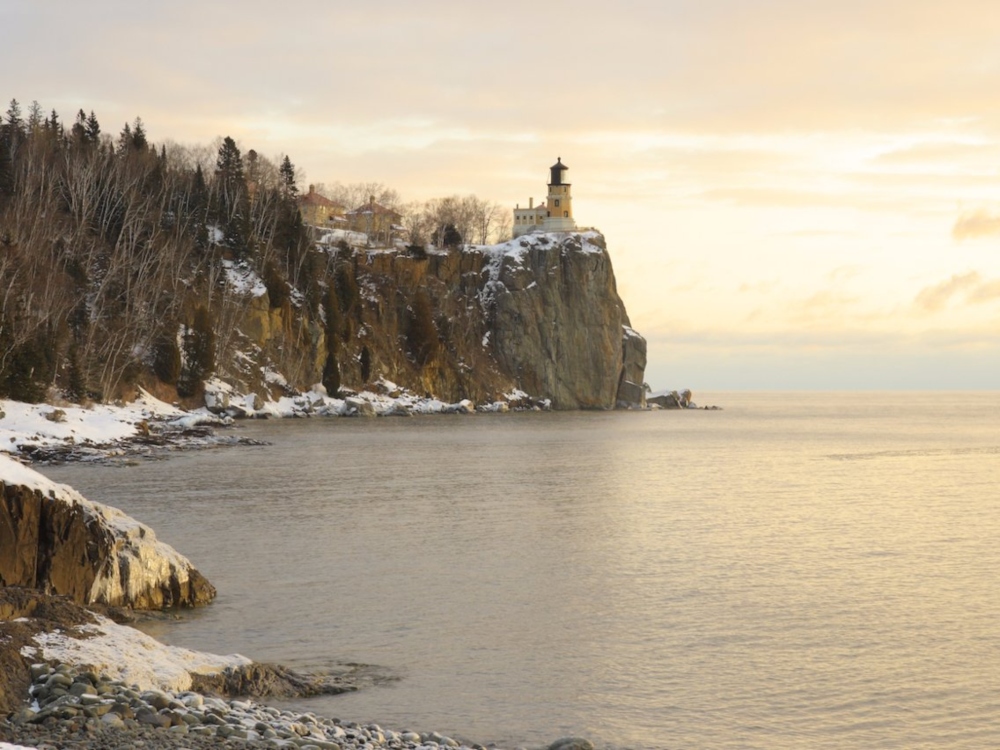 Located on the north shore of Lake Superior, this stunning lighthouse sits on top of a 130-foot cliff. In 1995, the United States Postal issued a stamp that featured the lighthouse as one of the five lighthouses chosen for the "Lighthouses of the Great Lakes" series postage stamp.
The Split Rock lighthouse also appeared in the 2013 film The Great Gatsby.
Cape Byron Light
Australia
Cape Byron Light is Australia's most powerful lighthouse, with a light intensity of 2,200,000 cd. It is located at Cape Byron, New South Wales which makes it Australia's most easterly lighthouse.
This colonial style lighthouse, constructed in 1899, stands 74 feet tall.
We hope you liked this list of the most beautiful lighthouses in the world! And don't forget to take a look at our collection inspired by the imponent architecture of lighthouses!
You Might Also Like
The World's Most Beautiful Train Stations
The Most Impressive Airports In The World
Discover the Pharo Collection