Train travel is not only an efficient way to travel but also to admire architectural masterpieces. Here are some of the world's most beautiful train stations.

Train travel is nowadays less popular but it was once one of the most trendy and innovative way to travel. It was then imperative to build those magnificent train stations that we are still admiring today. Enjoy our selection of the world's most beautiful train stations.
STATION ANTWERPEN-CENTRAAL
Antwerp, Belgium
This Belgium train station was completed in 1905. All we can say is that King Leopold II spared no expense in building it: the station contains more than 20 types of marble and stone.
The opulent neo-Baroque station is easily recognizable through its handsome antique clock and the iron and glass vaulted ceiling.
Grand Central
New York City, USA
Grand Central is maybe one of the most famous train stations in the world as it features in many TV shows and movies.
First built in 1913, it is a veritable historical landmark for the city of New York with its celestial ceiling mural hovers above passengers buying tickets at the antique gold-barred ticket windows and its magnificent gold chandeliers.
Grand Central is one of the busiest train stations in the USA.
Estação de Sao Bento
Porto, Portugal
Its exquisite blue and white mural depicting scenes from Portugal's history make the former convent of Sao Bento de Avé-Maria one of the world's most beautiful train stations.
This masterpiece of 20,000 tin-glazed ceramic tiles took 14 years to be completed by artist Jorge Colaço.
The exterior of the building is a stone façade inspired by Parisian architecture.
Chhatrapati shivaji terminus
Mumbai, India
The historic Chhatrapati Shivaji Terminus is a UNESCO World Heritage Site.
Originally named Victoria Terminus to honor Queen Victoria, this train station was a symbol of Bombay's prestige. Completed in 1888, it took over 10 years to build it. This train station architecture mixes Western and Eastern styles to represent the two cultures.
Nowadays, this train station counts more than 3 million commuters per day.
St Pancras railway station
London, UK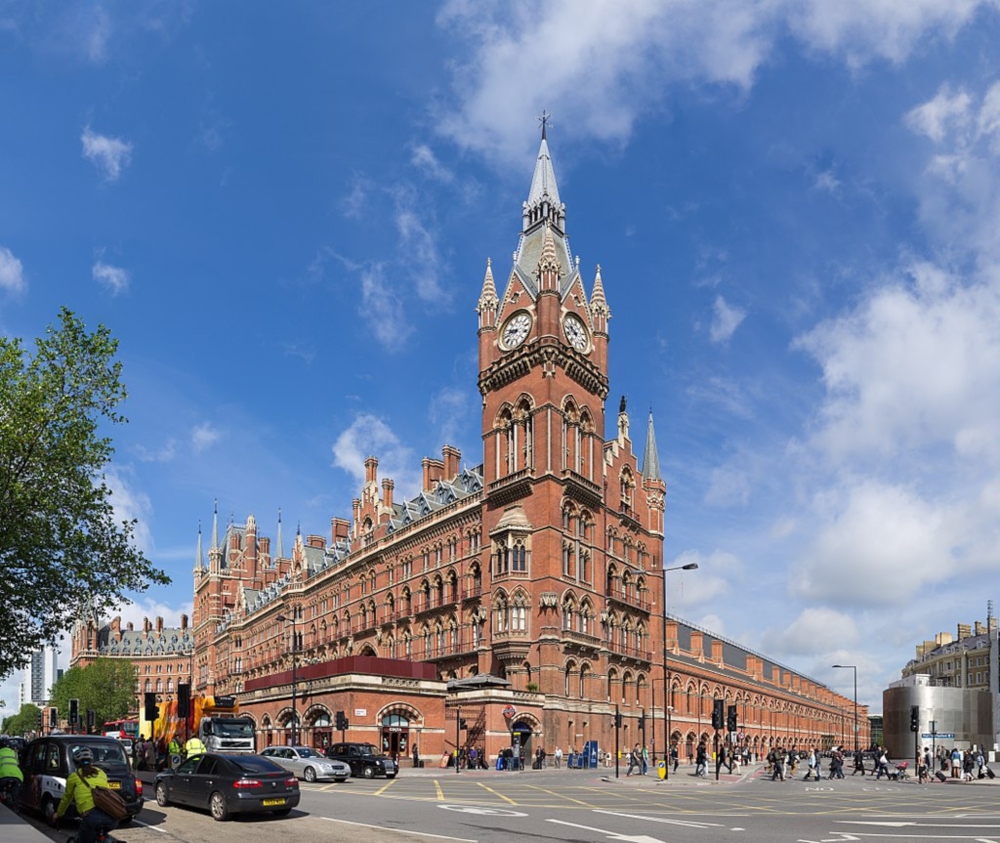 St. Pancras International station's red brick Gothic façade remains a testament to England's great Victorian architecture. The immense halls were the largest enclosed space in the world when the station was completed in 1968 after 20 years of works.
This station survived the Blitz during WWII and was even an escape route for many people during the war.
We hope you liked this list of some of the world's most beautiful train stations. Tell us in the comment what is your favorite!
Take a look at the rest of the list here.
You May Also Like