Modern Kitchen Design Ideas To Instantly Boost Your Home Decor! – The kitchen is often one of the most popular rooms in any home, and you should always be surrounded by an inspiring and beautiful interior design as you prepare your best recipes. LUXXU Blog presents to you in this article a collection of magnificent modern kitchen designs that you must absolutely see!
---
See also: Meraki Palace In Qatar: Feel The Modern Design With An Arabian Touch

---
First, Let's Take A Look At Some Modern Kitchen Design Ideas By Renowned Designers!
A ceiling lamp hangs above the unique dining table and midcentury Italian chairs in this Manhattan townhouse's central kitchen; with vintage counter stools that are upholstered in leather, and the double oven spruces up the ambiance!
For modern kitchen design ideas, the cream is a versatile and practical color and perfect for you to gather more ideas, and create the most exclusive kitchen for your home!
---
Stepping Inside LUXXU's Exclusive Modern Kitchen Design Ideas!
A modern kitchen design should have a touch of elegance to match the house's interior design style. This area is lavish and comfortable, and the décor, with its breathtaking views of nature, will allow the owner to relish every moment while preparing delectable meals for special guests.
The clean lines and neutral tones featured in this modern kitchen design contrast with the somber and robust silhouette that recalls an industrial and modern air – a very well-executed balance between the elements that make it.
The colors in this atmosphere are very amazing! The dining table looks great against the green wall. The hanging lighting makes all the difference in this atmosphere. It's a truly luxurious modern kitchen design!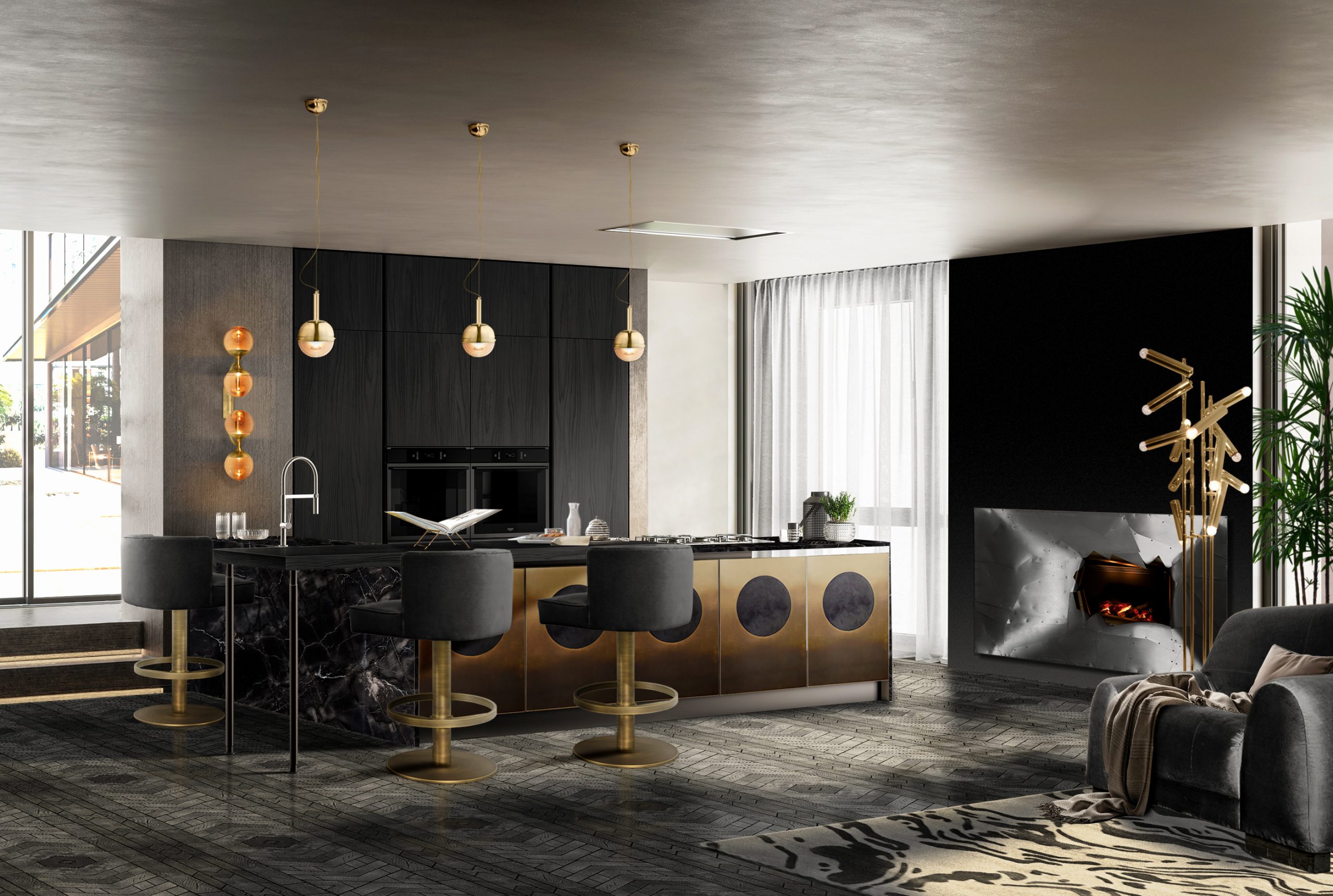 This area is truly magnificent in dark tones. The bar chairs are quite attractive and mix well with the golden accents on the kitchen counter.
The furniture in this room is beautiful and goes well with the rest of the kitchen. The light-toned suspension contrasts beautifully with the rest of the space.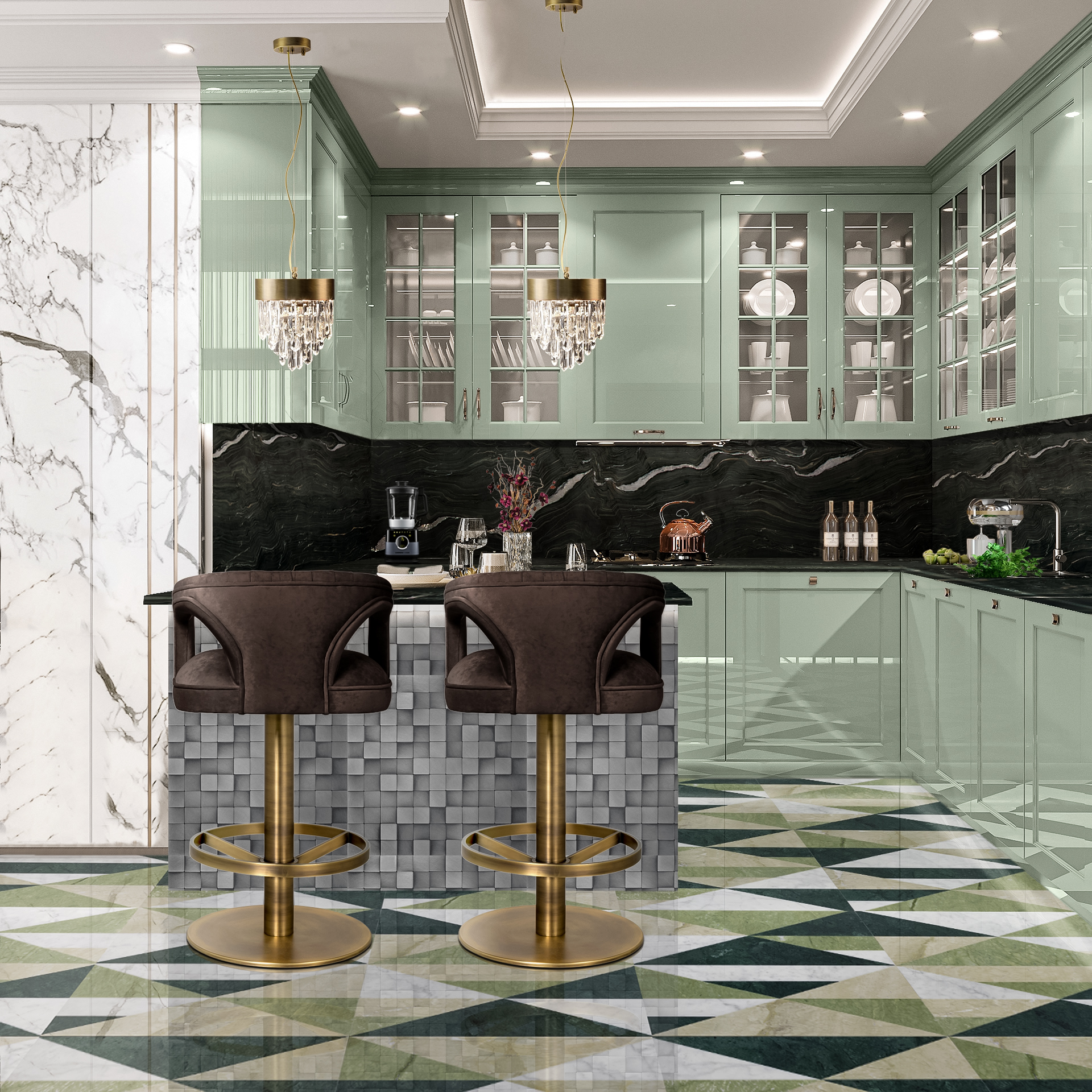 A multi-colored kitchen with leather seats with gold bases that mix well with the black marble kitchen counter.
Simply stunning, with black seats and grey furniture that work nicely together and demonstrate what luxury is all about.
---
See also: A New Era Set In Stone – LUXXU's Groundbreaking New Collections!
---
If you enjoyed this article regarding Modern Kitchen Design Ideas To Instantly Boost Your Home Decor! then make sure to check out our socials to find news, inspirations, and more interior design ideas: Pinterest | Facebook | Instagram.