The Metropolitan Museum of Art's Virtual Fashion Exhibit ⇒ The Metropolitan Museum of Art in New York created a virtual version of its About Time: Fashion and Duration exhibition, which was postponed due to the coronavirus pandemic. To celebrate the original date of this major spring exhibition, the MET's Costume Institute made a Youtube video previewing the exhibit, which will now open on the 29th of October.
⇒ Interior Design Trends: 80's Style⇐

The video is almost 12 minutes long and showcases, in a virtual-tour style, the intended format of the original exhibition by the Metropolitan Museum of Art, based on the 20th-century French philosopher Henri Bergson's idea that duration is an aspect that can be measured through images, but never fully understood as a whole.
The tour showcases historical and contemporary creations designs side by side to reveal similarities – such as a 1895 Mrs Arnold design next to a 2004 creation by Comme Des Garçons. Images of the gowns – which were photographed in The Costume Institute's collection – appear with the year they were created and the most important details of the designer or era, allowing the viewers to gradually explore fashion from the 1870s to present day.
The designs were also accompanied by quotations from novels by English writer Virginia Woolf, such as Mrs Dalloway and Orlando as the Metropolitan Museum of Art uses her words as the exhibition's "ghost narrator".
About Time: Fashion and Duration was due to open on 7 May 2020 as a part of the New York's Metropolitan Museum of Art's 150th-anniversary celebrations. The timeline used for the outfits begins with 1870, which was the year The Met was founded. The physical exhibition that will take place in October is set to include 160 designs and a set designed by Es Devlin.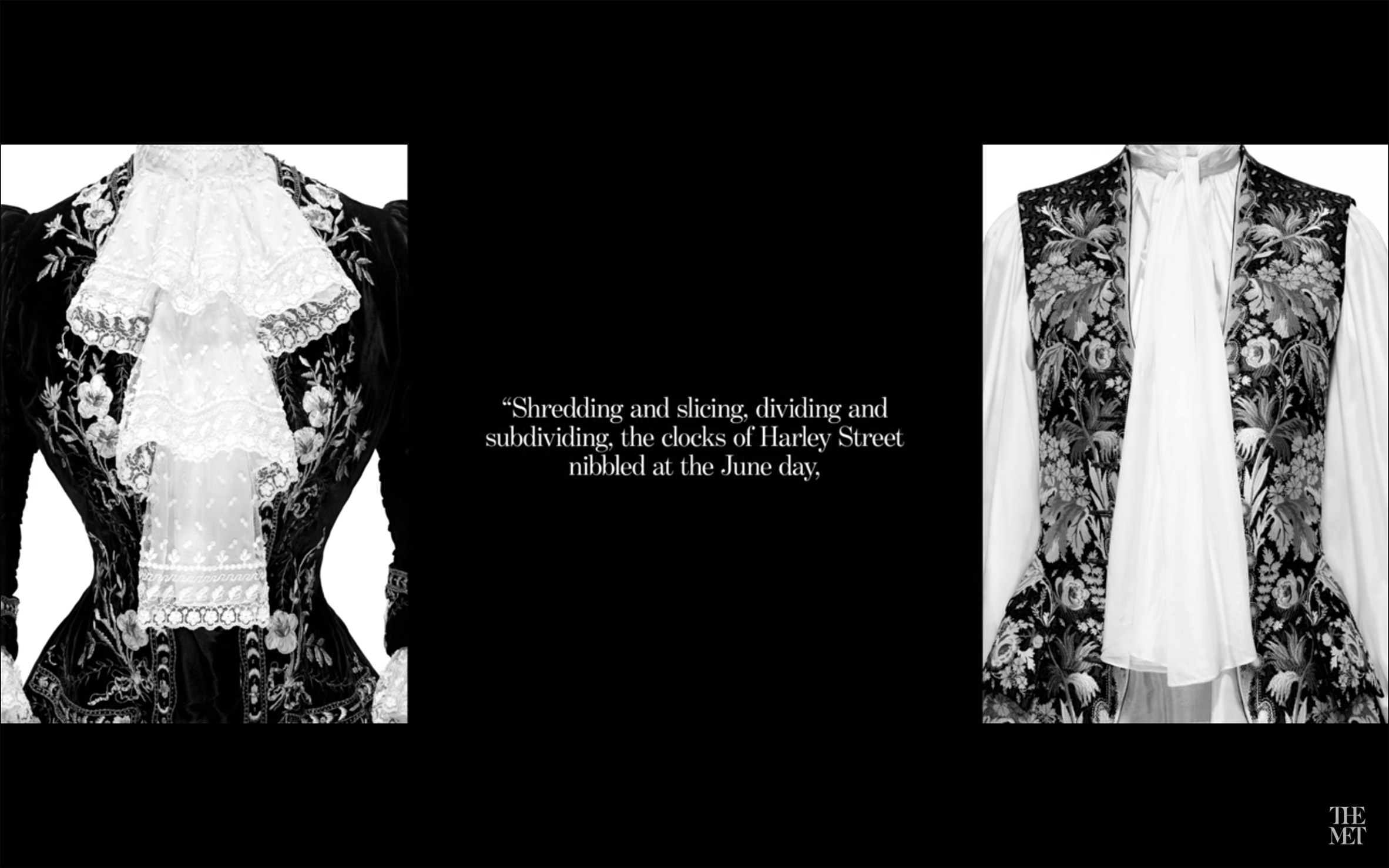 If you enjoyed this article about the Metropolitan Museum of Art, then make sure to check out our socials to find more interior design trends and ideas: