Martinuzzi Interiors Creates A Contemporary Luxurious House! – Martinuzzi Interiors created a contemporary and luxurious home in Zurich, Switzerland, with enrichment of the living areas as their core aesthetic environment! In today's article at LUXXU Blog, the premium Eden Patina Center Table by Boca do Lobo is featured as it's prominently in this exclusive project!
---
See also: Salone Del Mobile 2022: Get Ready For Modern Design Living's Novelties!
---
Step Inside This Luxurious House in Switzerland
The Villa Weinberg, on the Erlenbach hill overlooking Lake Zurich, is the project in dispute. The most varied luxury brands may be found in this great area for premium interior design.
When you walk into the 600 m2 room, the mix of materials and textures is perfectly harmonized, giving the space a clean and soothing vibe.
The Asian paintings above the fireplace and the stunning Eden Center Table by Boca do Lobo are two examples.
Eden is inspired by the mystique behind the name. This center table depicts a section of the tree of knowledge and the story of desire's creation.
Boca do Lobo combines the greatest quality materials and textures, sculpting them into items that create a cosmopolitan luxury environment, with this table serving as the best example.
Made entirely of polished casted brass, the top is beautifully carved, revealing the heart of a golden tree to the very heart of a home.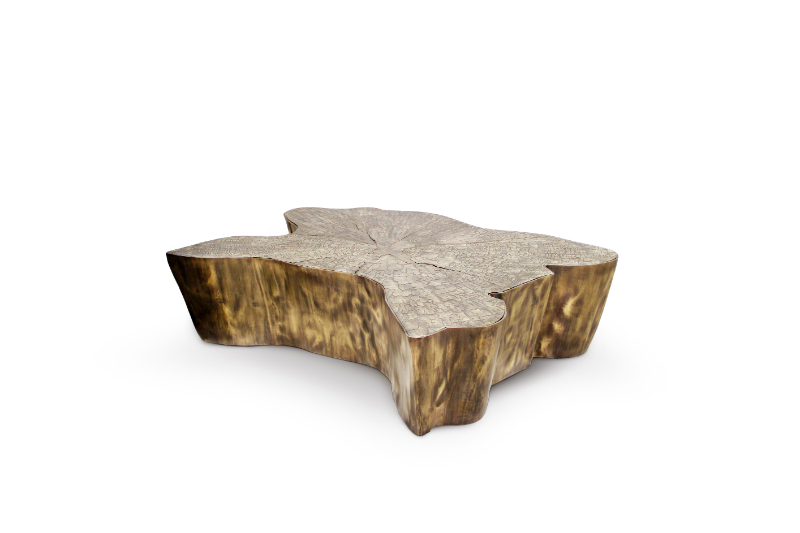 A set of two center tables, as well as a beautiful and very decorative side table, are available.
With clean lines and natural tones like white, grey, and brown, this Luxurious House contrasted these with brass surfaces for an elegant touch.
The lines in the living room are basic, clean, and eclectic, as evidenced by the rug and sofa, which allow statement objects to flourish.
The open area, living room, and dining room, which properly express the project's idea, are the focal points of this opulent home.
The dining room follows the same logic as the preceding space, with a magnificent and contemporary chandelier illuminating the dining table and chair's basic and clean lines, creating the ideal ambiance.
---
See also: A New Era Set In Stone – LUXXU's Groundbreaking New Collections!
---
If you enjoyed this article regarding Martinuzzi Interiors Creates A Contemporary Luxurious House! then make sure to check out our socials to find news, inspirations, and more interior design ideas: Pinterest | Facebook | Instagram.