LUXXU Shopping Spree: Essential Items For Your Home – There is no right or wrong time to redecorate your home, but there is a right time to buy exclusive, ready-to-ship LUXXU pieces, especially when there are only a few of them! In this article, LUXXU Blog selected a few we think you would like! Check them out!
---
See also: 2023 Interior Design Trends You'll See Everywhere
---
LUXXU Shopping Spree
Essential Items For Your Home
Saboteur Single Sofa
Inspired by the noir movie scene, the Saboteur single sofa is the perfect meeting between luxury and comfort. Using only the finest materials, such as velvet and brass, this single sofa will become your favourite dwelling in the house.
Get the look: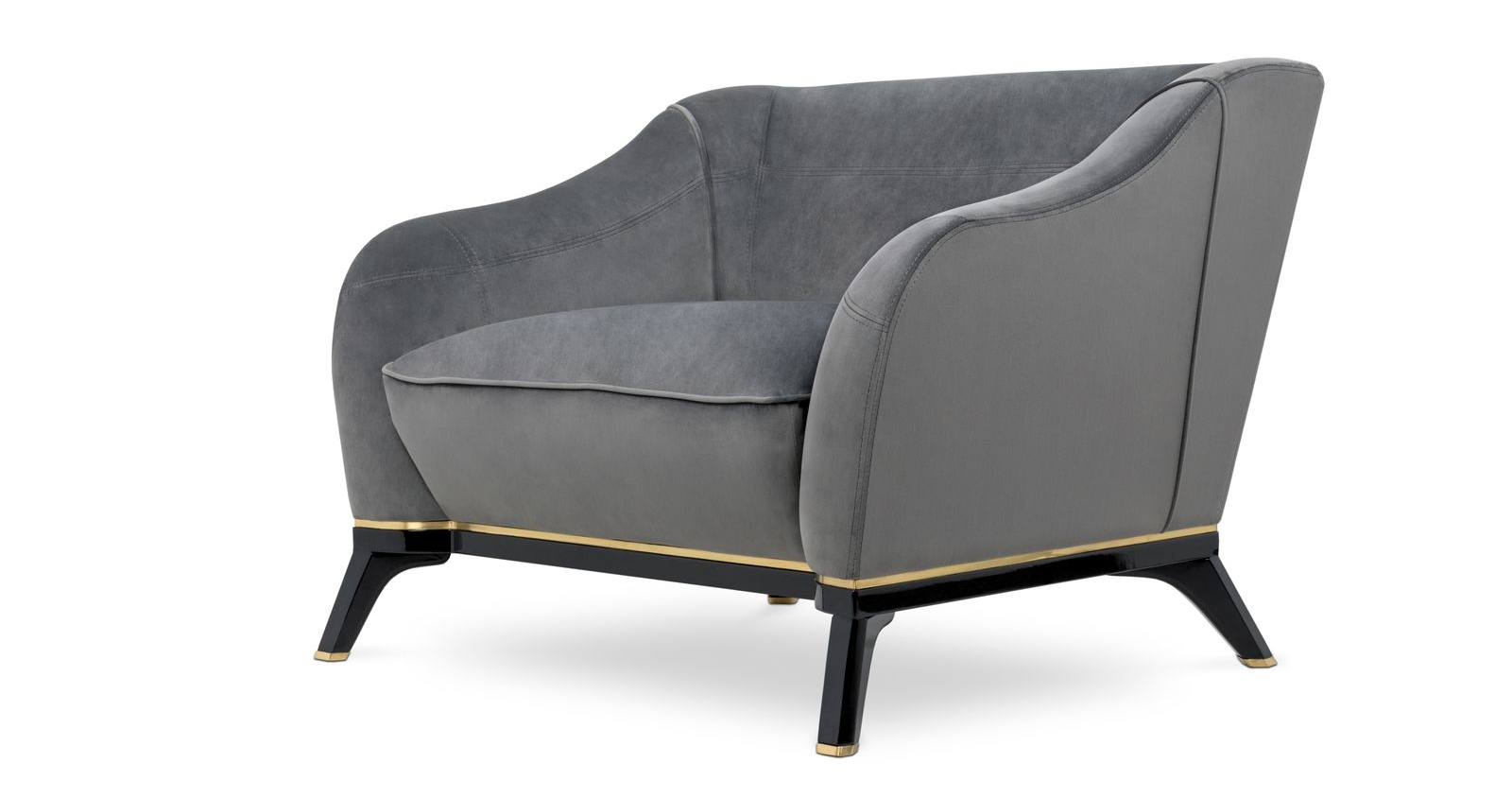 Waltz Nightstand
Honouring a refined and unmistakable character that seduces by the beauty of its contrasts, the Waltz nightstand was born. Transpiring elegance, sobriety and decisiveness, the high material quality dismisses the ordinary to create exclusive and versatile solutions.
Get the look:
---
See also: World-Classic Design Inspirations
---
Empire Big Side Table
Made with the highest quality of brass and Nero Marquina marble, the Empire side table wins a new form. It's a versatile item that gives a sophisticated ambiance to any setting, from the living room to an entrance or a bedroom.
Get the look:
Waterfall Rectangular
Everything sparkles under this elegant work of art. The fantastic Waterfall Rectangular Supension made from gold plated brass combined with ribbed fine tubes of crystal glass brings a natural feeling of waterfalls to any space. The glamorous sensation of water in the tubes is handmade by glass master craftsman.
Get the look:
Waterfall Rectangular Suspension
Beyond Console
The best handmade techniques find balance in a delicate work in wood softened with touches of brass that reflect warm and golden tones on its polished surface. An impressive display of elegance, Beyond console table, shows the exquisite capacity to fill a variety of ambiances thanks to its luxury presence.
Get the look:
---
See also: Discover The Community-Driven Projects Of ADJAYE ASSOCIATES
---
Empire Column Display
Inspired by Empire State Building's architecture, the Empire column display takes the same empowering and passionate aesthetics in its design. A luxury column display capable of providing a classic yet modern feel to any space with its stunning gold plated brass and Nero Marquina marble. Perfect for classic entrance halls and livings rooms.
Get the look:
Gala Torch Wall Lamp
The torch version of our Gala family is a symbol of modern age and luxury, giving an elegant and shimmering look to any hospitality and residential project. A graceful and modern wall lighting fully made of the best high-end materials.
Get the look:
---
---
If you enjoyed this article regarding 

LUXXU Shopping Spree: Essential Items For Your Home

 then make sure to check out our socials to find news, inspirations, and more interior design ideas: Pinterest | Facebook | Instagram.