LUXXU Set It In Stone – Salone del Mobile 2022 Dining Room – After nearly three years without it, Salone del Mobile 2022 concluded with a strong and impressive impact on the design world. Designers and interior enthusiasts were ecstatic to see new designs and innovations for the first time in person! LUXXU Blog invites you to take a look at our booth and see how LUXXU Set It In Stone!
---
See also: Discover LUXXU's New Pieces Debut LIVE At Salone Del Mobile 2022!
---
LUXXU's Booth – The Dining Room
The dining room was created to show off A New Era Set In Stone's full potential. This was achieved by incorporating new pieces that showcase the best of high-quality materials and modern design, seamlessly blending them and creating the ultimate dining room experience. The use of the Algerone Rectangular Dining Table was required due to the imposing presence created by the Statuario marble and the appearance of meticulously placed brass lines. Six Algerone Dining Chairs embrace the dining table, bringing a sense of modernity and timelessness to the space.
---
---
Did You Have The Chance To Visit Our Booth?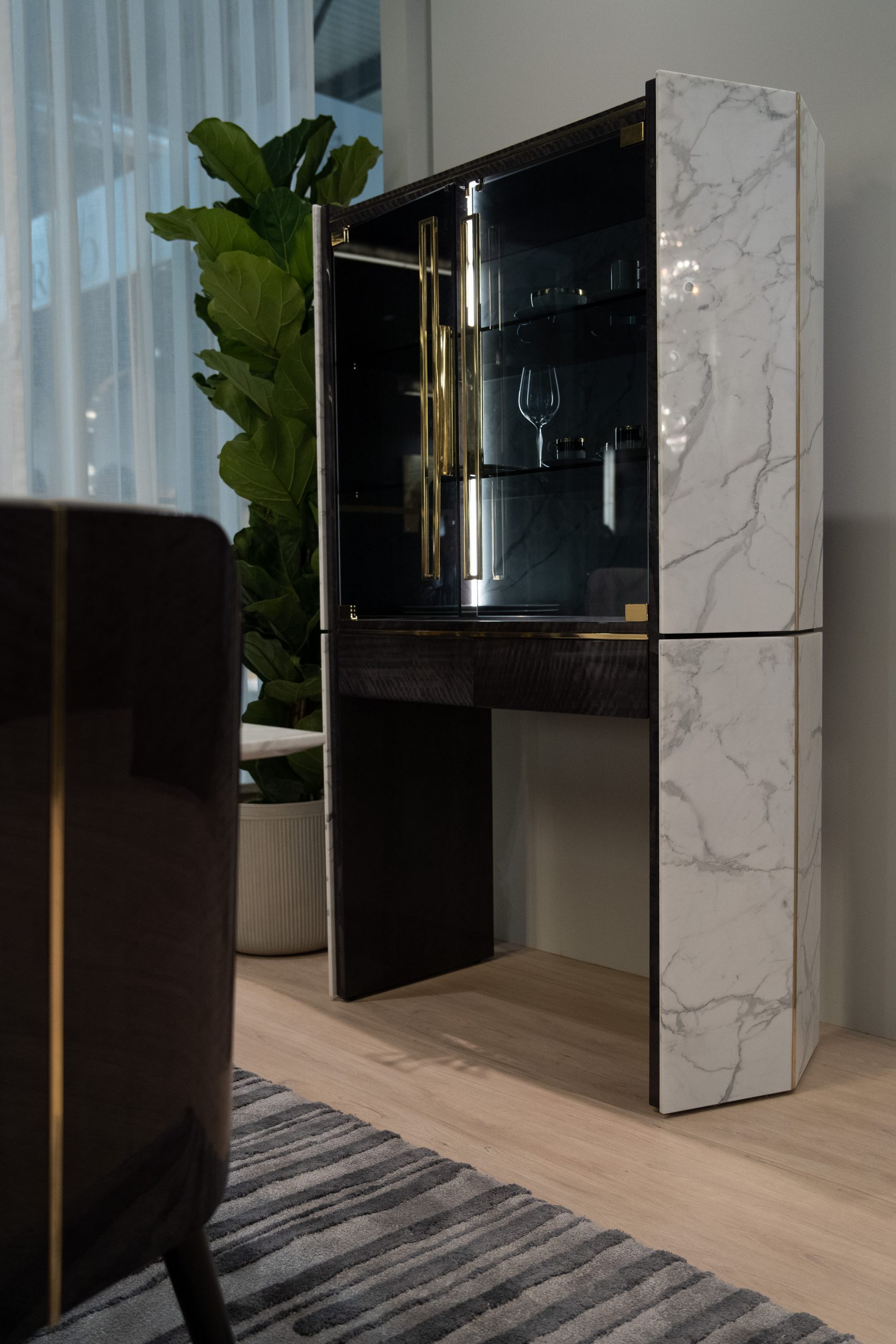 The multiple Skyline Suspensions above this set embody the grandiose nature of skyscrapers and their silhouettes, and knowing the importance of details, LUXXU placed the Algerone Bar Cabinet on one of the sides to provide a sleek and opulent storage solution
---
Meanwhile, the Algerone Console and the Skyline Wall Lamp create an exquisite set of geometric features.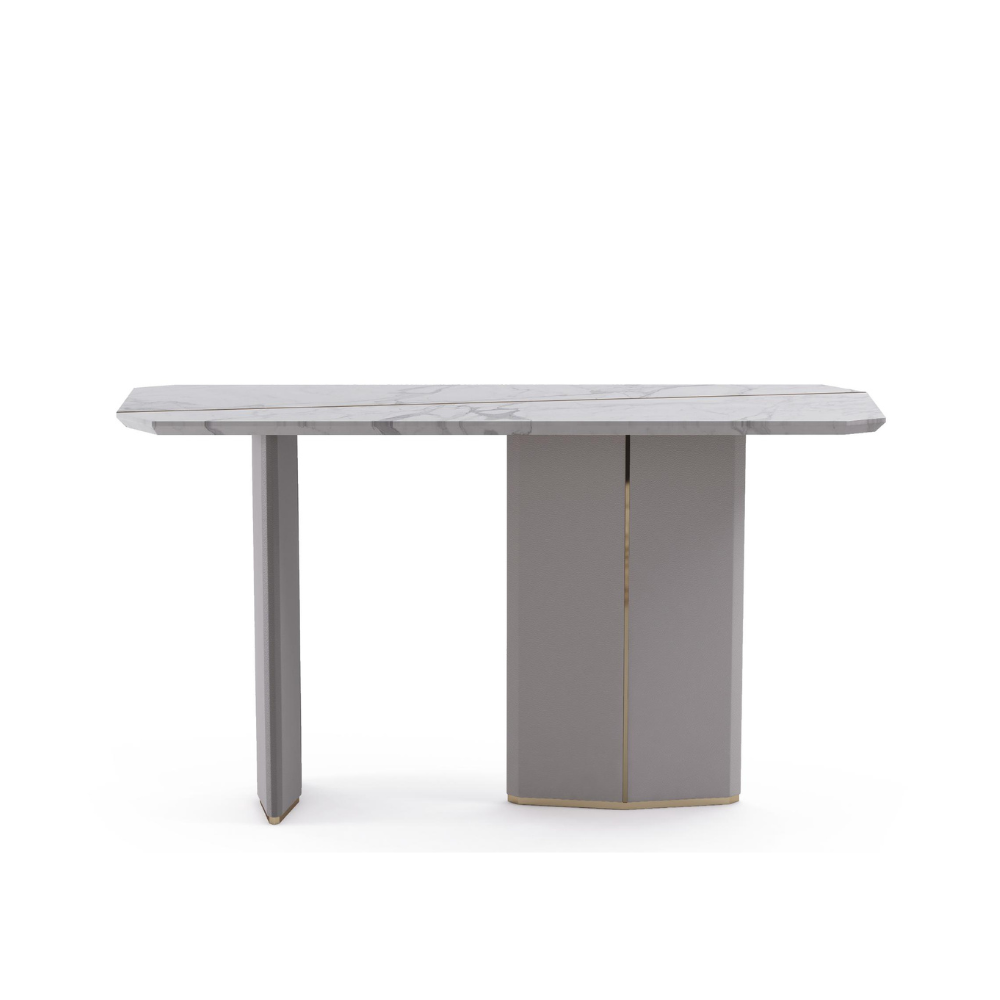 ---
The beauty of the Algerone Mirror is enhanced by those two pieces, and, to top it all off, the irregular lines of the Tempus Rug allow you to tie the entire décor together.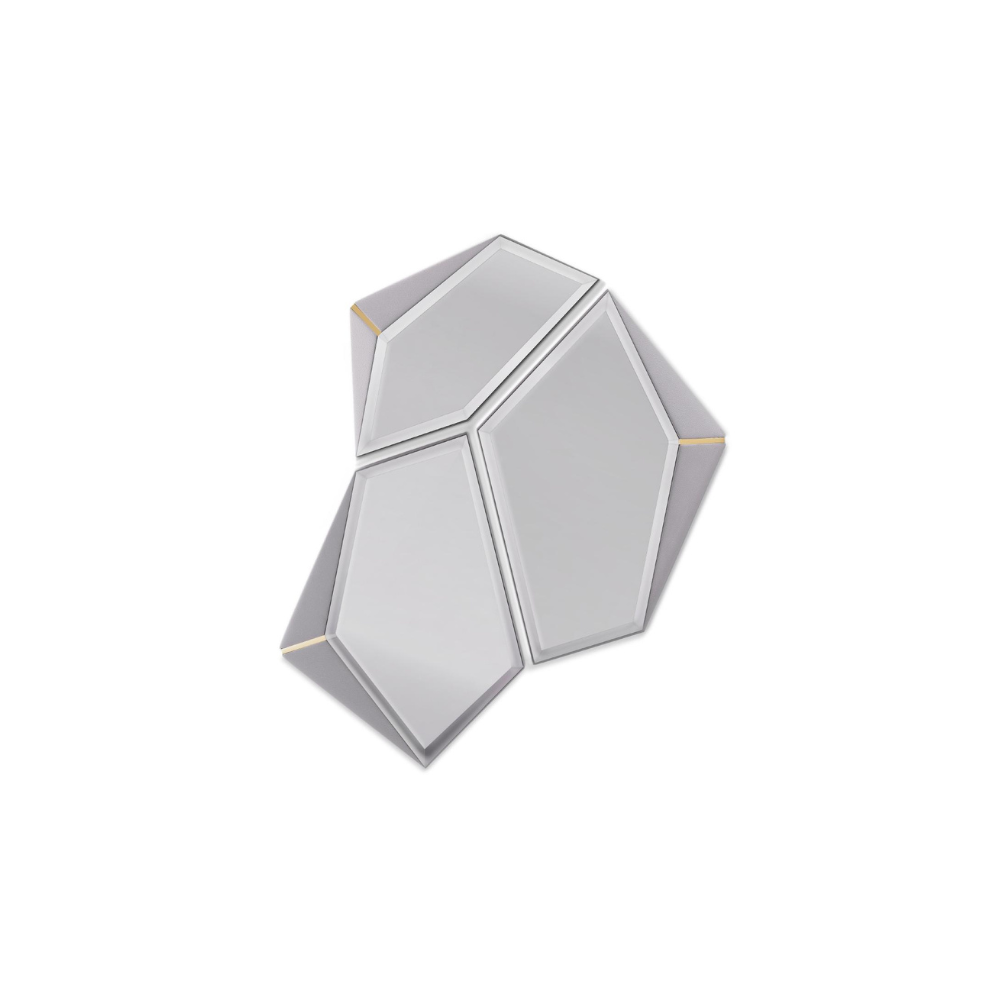 ---
And This Is How LUXXU Set It In Stone
In The Biggest International Furniture Fair In The World!
---
See also: LUXXU Thanks You – Salone del Mobile 2022 Highlights
---
If you enjoyed this article regarding LUXXU Set It In Stone – Salone del Mobile 2022 Dining Room then make sure to check out our socials to find news, inspirations, and more interior design ideas: Pinterest | Facebook | Instagram.