With the Holiday season upon us, it's time to prepare for one of the busiest times of the year. Here are some luxury Christmas gift ideas!

Christmas is a great excuse to spoil our loved ones with presents! However it's not always in the number of presents, but in the selected item being THE present.  Lighting fixtures might seem like unusual choices when it comes to presents but these items can be brilliant choices when we're talking about Christmas gifts!
Especially when we're talking about a LUXXU lighting fixture. There's something special about each collection and each model, so you'd be gifting not only a unique handmade lamp but also a timeless crystal lamp that would last a lifetime!
Click on the images to learn more about each product.
For the Fashion Lover
For that special person in your life that has an eye for fashion, an irreverent piece from the dramatic McQueen Collection, as the floor lamp, is a great choice. An homage to the late fashion designer, the masterpieces in this collection, handcrafted and with impressive details that make it look like a sculpture, combine the best of boldness and luxury into one.
For the Art Fan
Every Art Fan would go crazy over this chandelier! Inspired by the design of the iconic Guggenheim Museum, in New York, this chandelier, fully handcrafted and finished with Swarovski crystals and the best materials is the perfect gift for art lovers.
For the Workaholic
And for that person that seems to never leave the office, what's best than a table
lamp to bring the brightest ideas? In a glamorous shape, this marble table lamp with its
smooth base is the perfect fit into any office.
See also: Claridge's Christmas Trees Through The Years 
For the Design Enthusiast
All these lamps are suitable for a design enthusiast, however, the Waterfall Sputnik has something that would make any home modern and stylish. It also doubles as a Christmas decoration, so what could be more perfect?
For the Luxury Fan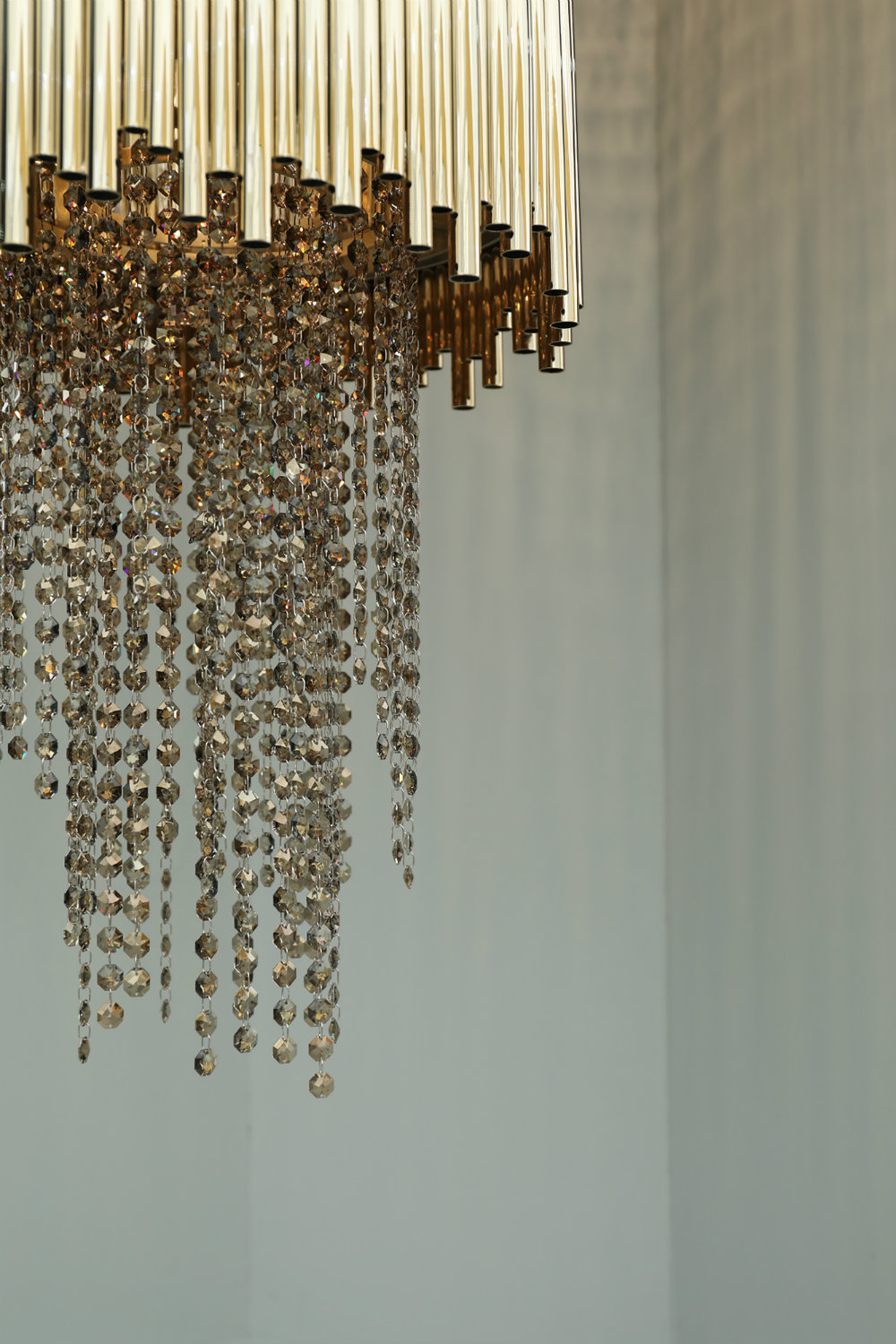 It's not easy to select a present for that person that enjoys luxury and is used to the finest of everything! A Chandelier, as the Scala, is definitely the perfect choice! Finished with the most beautiful Swarovski crystals, this grand chandelier will brighten up their holiday season!
You might also like: The World's Best Christmas Destinations