Kitchen And Dining Room Ideas For 2023 That Will Astonish You => A dinner party is always a stunning excuse to welcome guests into your house and showcase your eye-catching interior decoration. For this fantastic occasion, your kitchen and dining room design must be in a perfect state of harmony and luxury in order to impress everyone and leave an ever-lasting impression. Today Luxxu Blog brings you some awe-inspiring ambiances that will hopefully spark your inspiration and help you create a memorable experience.
See also: Dining Room Inspirations – The Best Products for an Exquisite Interior

Kitchen
This magnificent property, created with boca do lobo, is based in the city of lights, Paris, and features this stunning living room and kitchen! The space flawlessly accommodates the concept of this elegant apartment, blending darker colors and lit by a golden presence, this layout is not only practical, but also exquisite!
This lovely kitchen is part of the 'Éternal' Parisien Apartment. The kitchen island, with a green Alpi marble countertop and aged brass cabinets and equipment, is placed in the center of the social area, where it is simple to engage with anyone sitting at the nook or sat at the beautiful cotton velvet NAJ Counter Chairs.
A perfect golden accent bar chair could create a a bold design for your kitchen.
Are you looking for the right décor to impress your guests? For a unique touch Hanna Pendant Lamp brings together a visually appealing aluminum bell lamp shade and a customizable versatility for creating a retro style design.
See also: Babel Pendant
A kitchen can be as classy as functional. Golden accents could be an easy way to glam this division and transform the ambiance. With its bold design, Boca do Lobo's Nº11 Bar Stool will enhance your interior decor.
Colorful tiles, high-quality furniture, and, of course, ornamental hardware are all simple ways to style this space. With their contemporary handles, Pullcast delivers attractive and sophisticated designs to enhance your cabinets.
Editor´s Choice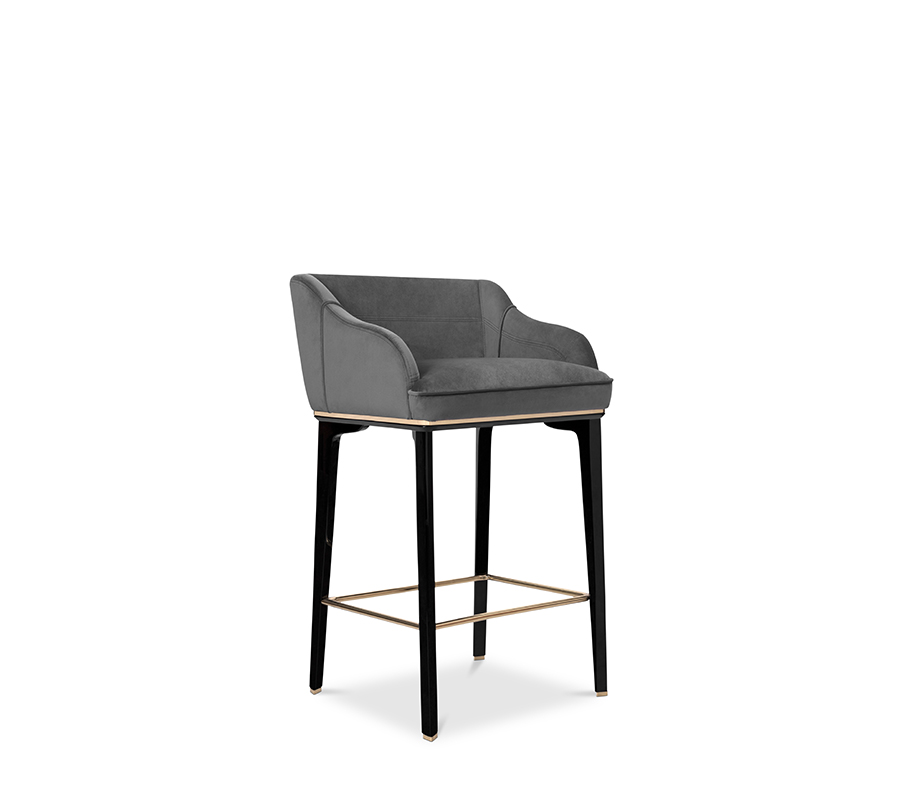 Dining Room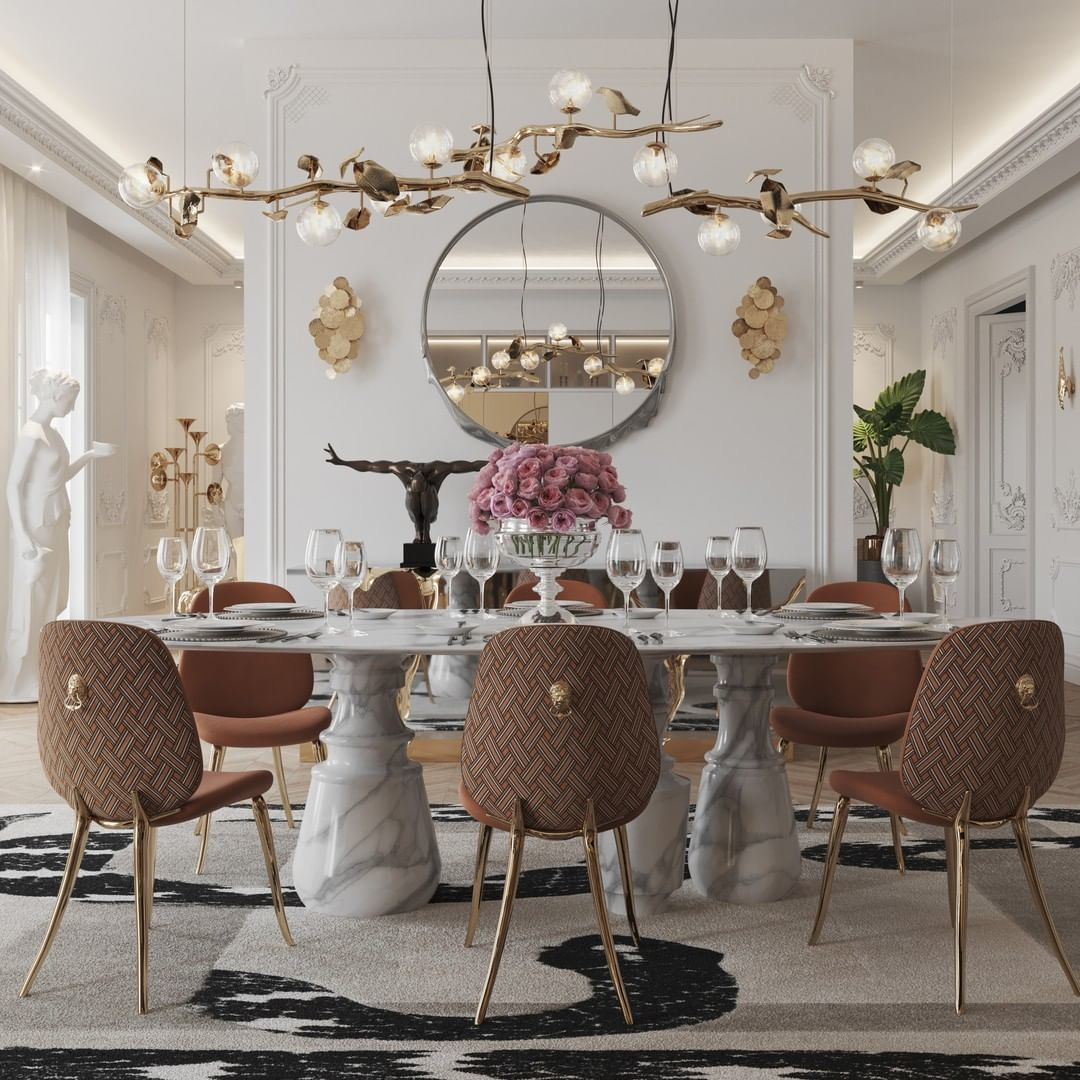 Whenever it relates to a deluxe dining room, each element counts and should be thoroughly examined. Golden accents mirror the elegance of the environment, wonderfully complimenting the Boca do Lobo Soleil chair and the Pietra dining table.
Marble dining tables are indeed a wonderful solution to enhance any modern dining area, this magnificent material was used for ages as a statement of luxury. The Pietra dining table by Boca do Lobo forms an everlasting sensation via its timeless atmosphere and purest Nero Marquina black marble.
In this beautiful dining room setting, both simplicity and coziness are readily attained. The APIS Dining Table is in the center, surrounded by the DALYAN and OKA Dining Chairs. The CALLA Table Light and the modern KOBEN Suspension Light may be used to spotlight the entire surroundings.
Dine in a gorgeous white ambiance. The bright color palette in this dining room transmits true luxury in its truest form. Adding to this the dashes of gold that cover this décor in flawless details that are sure to catch every eye in the room.
Statement lighting is an easy and powerful way to improve your interior design project. Above the dining table is the perfect spot to place an accent lighting fixture. Check the Turner suspension by DelightFULL.
See also: Algerone Dining Table
Your dining room can make all the difference with strong colors to highlight the space. The blue Isadora Dining Chair it's the perfect piece to add artistic personality to your dining space.
Editor´s Choice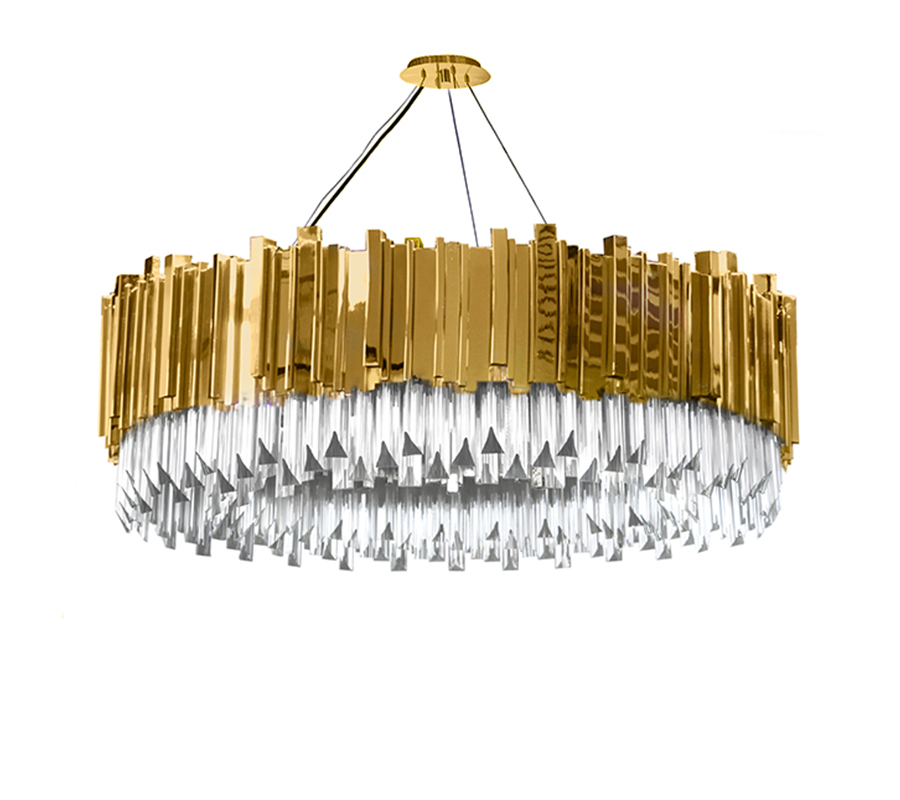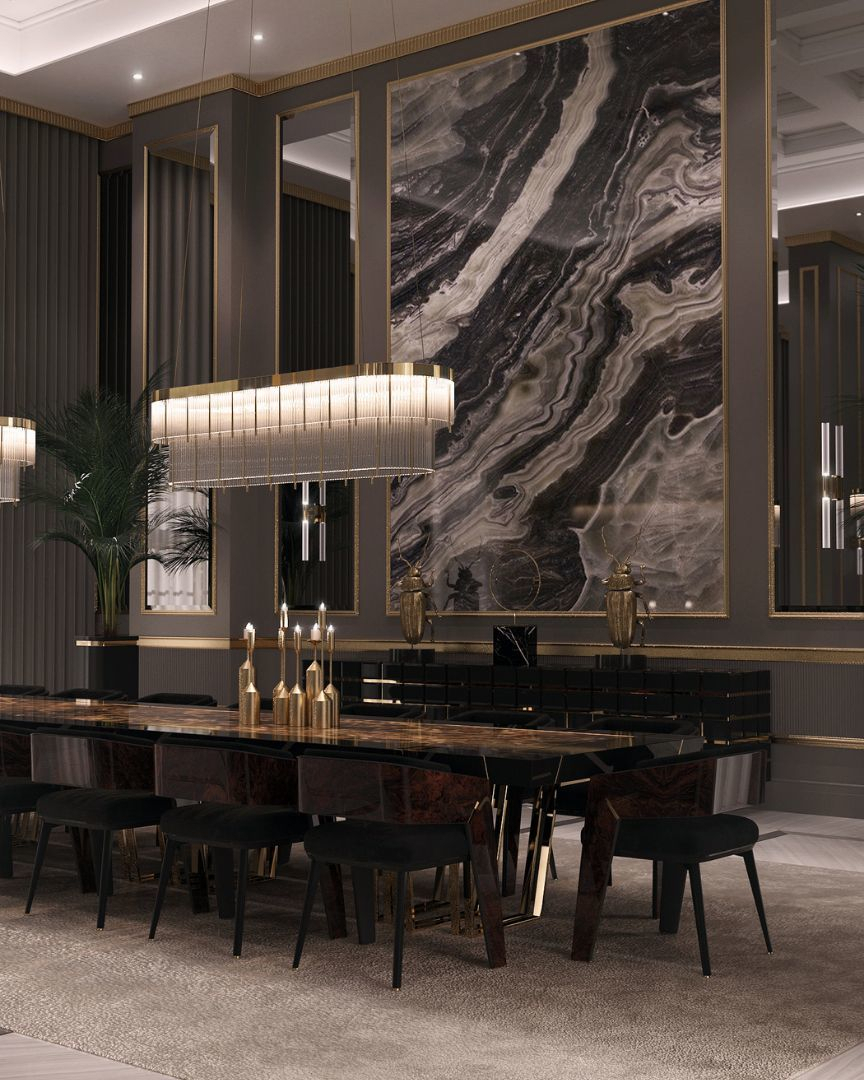 Often a dramatic lighting item is all that is required to make an impact in your dining room decor. Luxxu's Pharo Snooker suspended light is a one-of-a-kind item constructed of high-end materials that will complement any decor.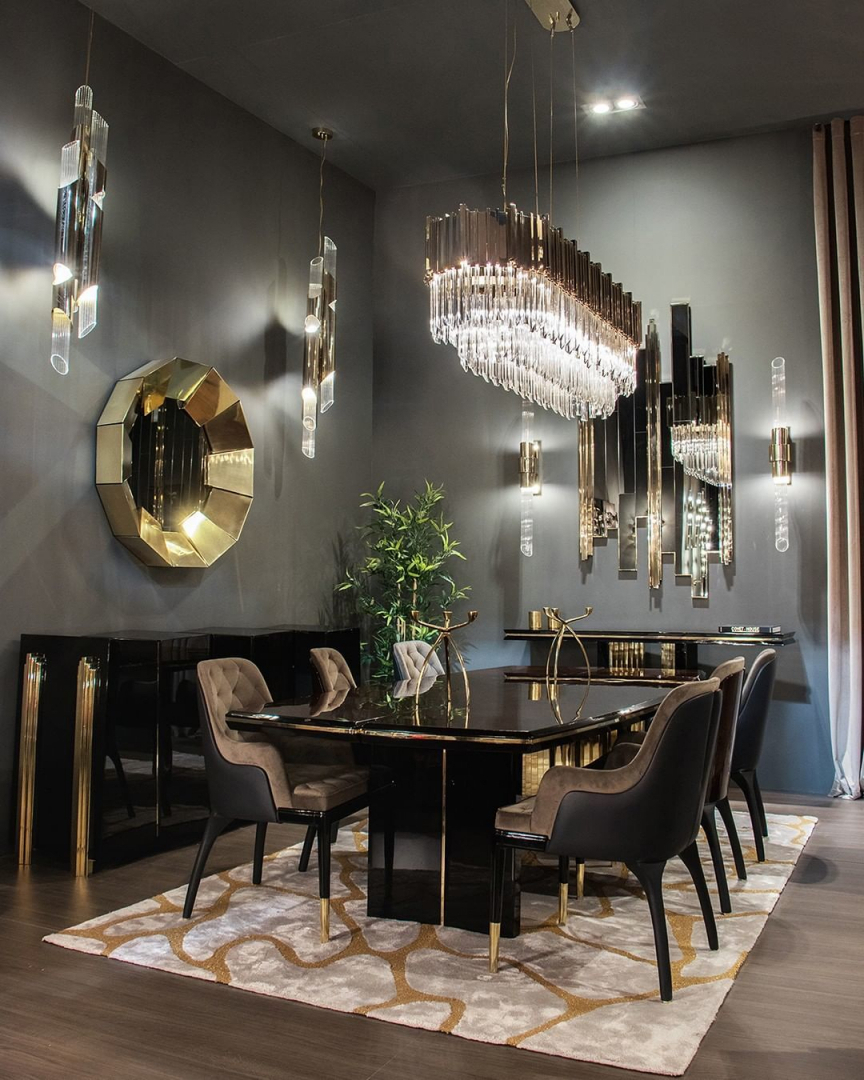 Sometimes, it's only needed a bold lightning piece to make an impressive statement in your dining room design. The Empire Snooker suspension lamp by Luxxu is a unique piece, made with high-quality materials and fits perfectly into any ambiance.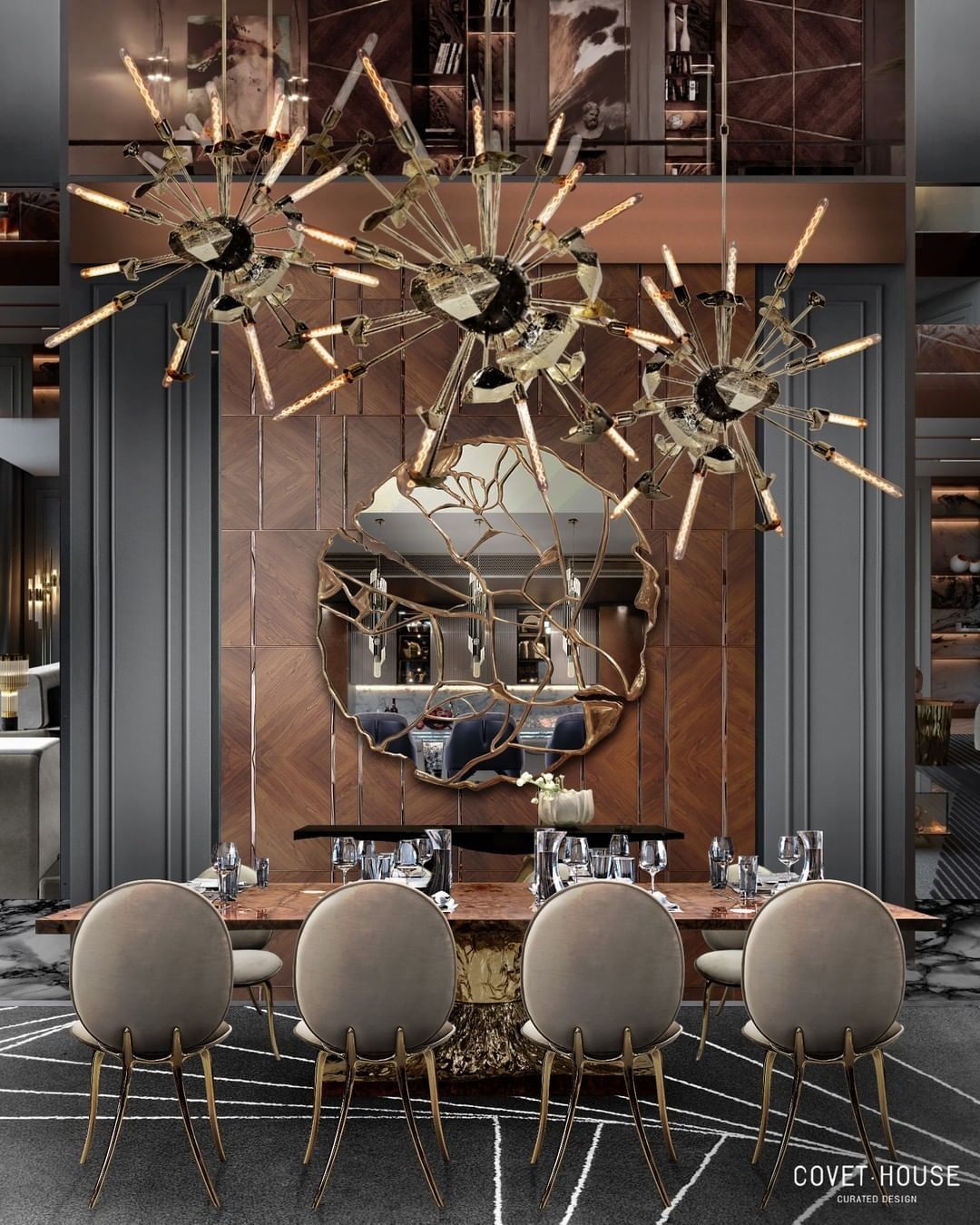 Dining tables are the major element of a dining room since they play an important function. The Metamorphosis Dining Table by Boca do Lobo is a distinctive design that will make a statement for modern and premium décor.
The dining room should be one of the most luxurious spaces in the house. This area is only complete with magnificent lighting. All of the furnishings in this space are flawlessly coordinated with a neutral color palette that is accented by statement lighting.
See also: How To Improve Your Kitchen Design
If you enjoyed this article regarding Kitchen And Dining Room Ideas For 2023 That Will Astonish You then make sure to check out our socials to find news, inspirations, and more interior design ideas: Pinterest | Facebook | Instagram.
< ?php get_footer(); ?>