Jean-Louis Deniot is one of the most emblematic interior designers of our time! Discover more about his charismatic interior design style!

Jean-Louis Deniot is no stranger to the spotlight when it comes to interior design. His emblematic interiors reflect a strong character, blending textures and styles to create a compelling atmosphere. Today, we will dive into the story and projects of this fascinating interior designer and understand how he combines rigorous analytical training with a natural sense of aesthetics.
Jean-Louis Deniot is a French interior designer and architect born on August 27, 1974, in Paris. Attending the prestigious Ecole Camondo for contemporary styles and concepts while working on managing renovations and undertaking apartment restorations gave him credibility and self-confidence to open his agency upon graduation.
Deniot's interior designs, ranging from a classical to a contemporary style, are anything but predictable! However, they all impress with a coherent color pallet, a flawless lighting design, and a statement of some sort! The designer masterfully combines patterns, textures, materials, and pieces from different periods to achieve a breath-taking elegance.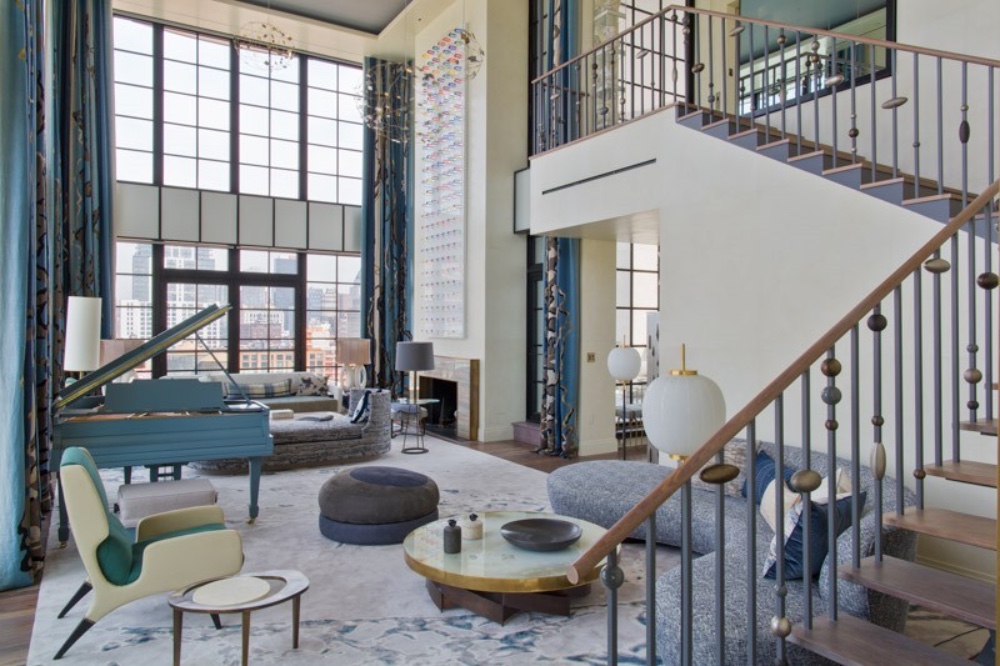 His professional success combined with his entrepreneurial personality has led him to collaborate with Jean de Merry, George Smith, Collection Pierre, Pouenat, Bronze d'Art Français, and  Marc de Berny in furniture and lighting collections that align the personality and style of the brand with a touch of his design style.
As for interior design projects, Jean-Louis Deniot developed his art in the most prestigious locations: Paris, New York, London, Chicago, Los Angeles, and much more!
See Also: Paris Top 20 Designers
The talented interior designer states that traveling to different locations inspires him to produce better projects, adapting the features to the local culture. Being mindful of the contrasting places and experiences allows Jean-Louis Deniot to unleash the creativity within himself, which ultimately translates to superior projects that define geniality.
Were you interested in Jean-Louis Deniot as an interior designer? Do you identify with his interior design style?  Share your thoughts on the topic with us by commenting below.
See also: The Best Sellers of Luxxu's Collection
You May Also Like
Follow Luxxu on Facebook and Instagram to discover the most exclusive and luxurious pieces that can elevate your interior design project!