HBA Residential Singapore: A Wealth Of Design Experience – HBA Residential Singapore (Hirsch Bedner Associates) has been at the forefront of the hospitality design industry since 1965. The signature looks of today's premium brands reveal the world's most anticipated contract and residential projects. HBA Residential Singapore has a global presence, a wealth of experience, and in-depth knowledge of the industry. Read on to this LUXXU Blog to learn about them and some of their incredible projects.
---
See also: Sierra Blanca Modern Villa In Marbella With A Luxe Design To Live By!
---
Get To Know HBA Residential Singapore More In-Depth!
The ultimate goal of the company is to add value to the owner and operator of a project by raising standards and enhancing its brand. HBA Residential Singapore's international presence, combined with its comprehensive understanding of the luxury interior design sector, has enabled it to reinvent the language of design with each new project. Continue reading to learn more about some of their most notable projects.
Eden Manor Kwu Tung Residences, Hong Kong
Eden Manor is a new suburban lifestyle that, as the name suggests, combines the tranquility of the neighborhood with the vibrancy of the city. The project, like the golf course, is built from south to north, giving it a distinct golf course perspective. Full-view windows are installed in residential structures to allow for more natural light.
---
---
Are You Impressed With HBA Residential's Works So Far?
The Bund 1898, China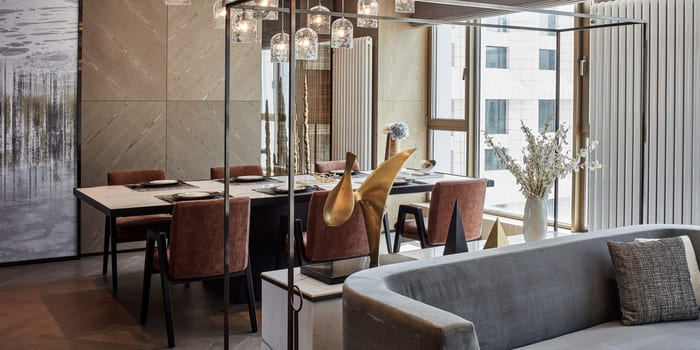 Gold and crystal are not the only declarations of elegance and grandeur that will entice younger generations with their own tastes in luxury. Art pieces and details depict self-cultivation.
---
Gemdale Tianjin, China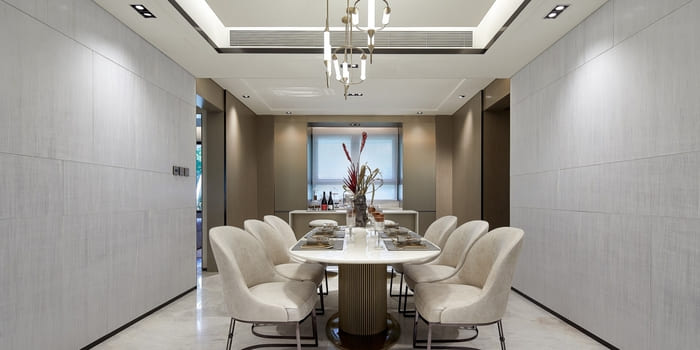 Reflective materials, such as metal and glass, are used to highlight the properties of "water" through various expressions, such as light and shadow play.
---
See also: Luxury Houses – A Premium Design Collection
---
If you enjoyed this article regarding HBA Residential Singapore: A Wealth Of Design Experience then make sure to check out our socials to find news, inspirations, and more interior design ideas: Pinterest | Facebook | Instagram.